John Skipper and Dan Le Batard's nascent Meadowlark Media has talked to a pair of sports industry heavyweights about possible financing: Wasserman and DraftKings.
The exploratory talks are "serious" but not finalized, said a source.
Skipper and Le Batard are seeking an estimated $10-15 million in financing for their new "creator-centric" content factory for storytellers.
Skipper knows Casey Wasserman, chairman and chief executive officer of the Los Angeles-based Wasserman, from his six-year stint as President of ESPN from 2012-2017.
The duo often crossed paths in business and at industry panels and events.
As head of the L.A. Olympic Organizing Committee, Wasserman led the city's successful bid for the 2028 Summer Olympics.
With sports betting increasingly legalized across the U.S., DraftKings has also been making plenty of headlines.
On March 4, the UFC announced DraftKings as its first official exclusive sportsbook and daily fantasy partner.
With a market capitalization of over $23 billion, the Boston-based sports betting giant is on the hunt for companies to buy or finance, said sources.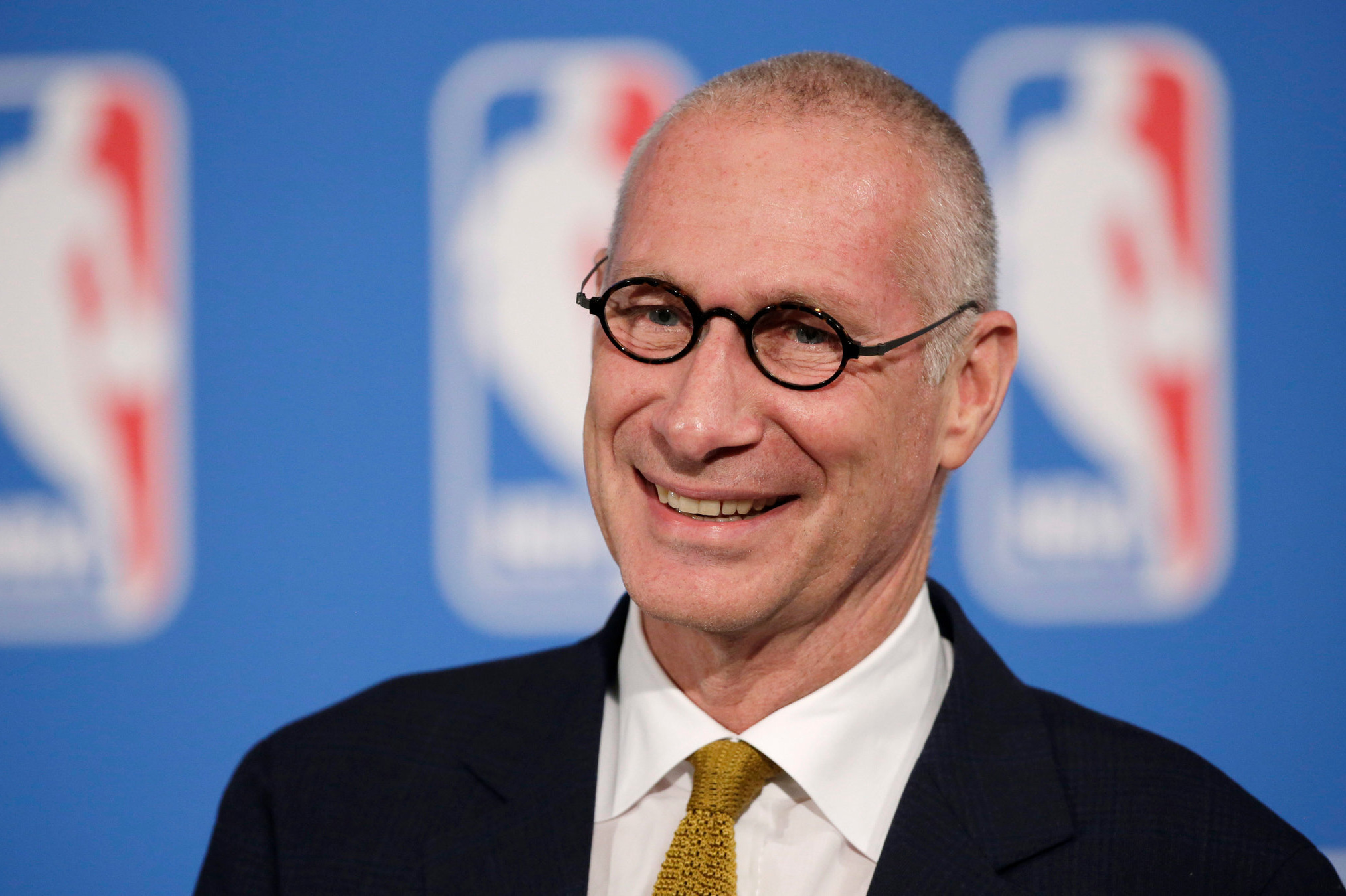 Skipper also knows DraftKings Chief Executive Officer Jason Robins well from his days at ESPN.
Back in 2015, Skipper and Robins forged a deal to make DraftKings ESPN's official daily fantasy sports platform.
Another chunk of Meadowlark's financing will come from a pending deal for Le Batard's radio show. Possible suitors include Spotify, SiriusXM and iHeartRadio.
To ensure maximum creative and financial control, Skipper and Le Batard are looking for a number of investors rather than one large financial backer.
The new Meadowlark won't be a consumer-facing company. Instead, Skipper envisions an independent business-to-business outfit that sells premium sports and entertainment content to third parties.
That content could range from TV, radio and streaming sports shows to podcasts, documentaries, scripted entertainment, reality TV, and even books.
Skipper recently wound down his chairmanship at DAZN to focus on Meadowlark. However, he'll remain on DAZN's board of directors.
The global sports streaming service said it will invest in Meadowlark and collaborate on original programming projects. Kevin Mayer, a former Walt Disney Co. executive, is succeeding Skipper as DAZN chairman.
Meadowlark is eyeing talent whom Skipper and Le Batard respect and trust, including Jemele Hill and ESPN's Bomani Jones and Pablo Torre, said sources. With ESPN, NBC and other sports media companies laying off staffers, they'll have their pick of talent.
However, there have not been any hirings outside of Jon "Stugotz" Weiner and the creative team behind "The Dan Le Batard Show."
DraftKings would neither confirm nor deny negotiations with Meadowlark.
"DraftKings speaks to a variety of companies regarding various matters in the normal course of business, and it is our general policy not to comment on the specifics of any of those discussions," the company said in a statement.
Skipper and Wasserman declined to comment.