The Washington Football Team has taken another step in its rebranding efforts by hiring former NFL player Jason Wright as team president. Wright's appointment as the league's first Black team president comes just weeks after Washington named Julie Donaldson its senior vice president of media, making her the first woman to have a full-time role in an NFL team's game-day radio booth and the club's highest-ranking female employee.
Before joining Washington, 38-year-old Wright was previously a partner at international management consultant firm McKinsey & Company, where he also co-piloted the latter's anti-racism and inclusion strategy and helped create the Black Economic Forum. He began his professional career as a seven-year NFL running back for teams like the Arizona Cardinals, Atlanta Falcons and Cleveland Browns.
As the successor to former Washington president Bruce Allen, Wright will be joining the organization at a transitional time in its history. The team is not only in the early stages of a rebranding process, it is also handling the aftermath of a damaging report in The Washington Post detailing sexual harassment accusations against multiple former employees.
Front Office Sports spoke with Wright about what drew him to the Washington Team, how his experience at McKinsey will translate over to the NFL, and what he wants to change within the organization.
Front Office Sports: How did the opportunity with the Washington Football Team come about in the first place?
Jason Wright: I think it was sort of inevitable that — as a business executive and former NFL player in DC — my network was going to cross with [Dan and Tanya] Snyder, who are the owners of the NFL team in DC. Our networks just happened to cross one another at a serendipitous time where they were looking for an executive to the business side, and they've been looking for some time. We came across each other and they reached out and asked me to join the process. I jumped in later, and we went into a very in-depth series of conversations that were surprising to me.
We talked about business and all of that stuff eventually, but what it started out with were conversations about culture. It was about values. I used words like inclusion. They used words like transparent, words like accountability, and we started to talk in a really concrete way about what coach [Ron] Rivera — who they'd hired because he embodied those values — was doing on the football side to implement those.
Together, we began to brainstorm a little bit about what that could look like on the business side, what that really meant in a concrete way. The conversation grew even deeper from there where we individually started to talk about our decisions in the past and past mistakes and things that we wish we would have done differently. They shared, I shared, and I think that transparency, authenticity and the acknowledgement that we had shared values and a shared vision of what makes for a good culture and a good organization made me incredibly excited to jump into partnership with them and coach Rivera.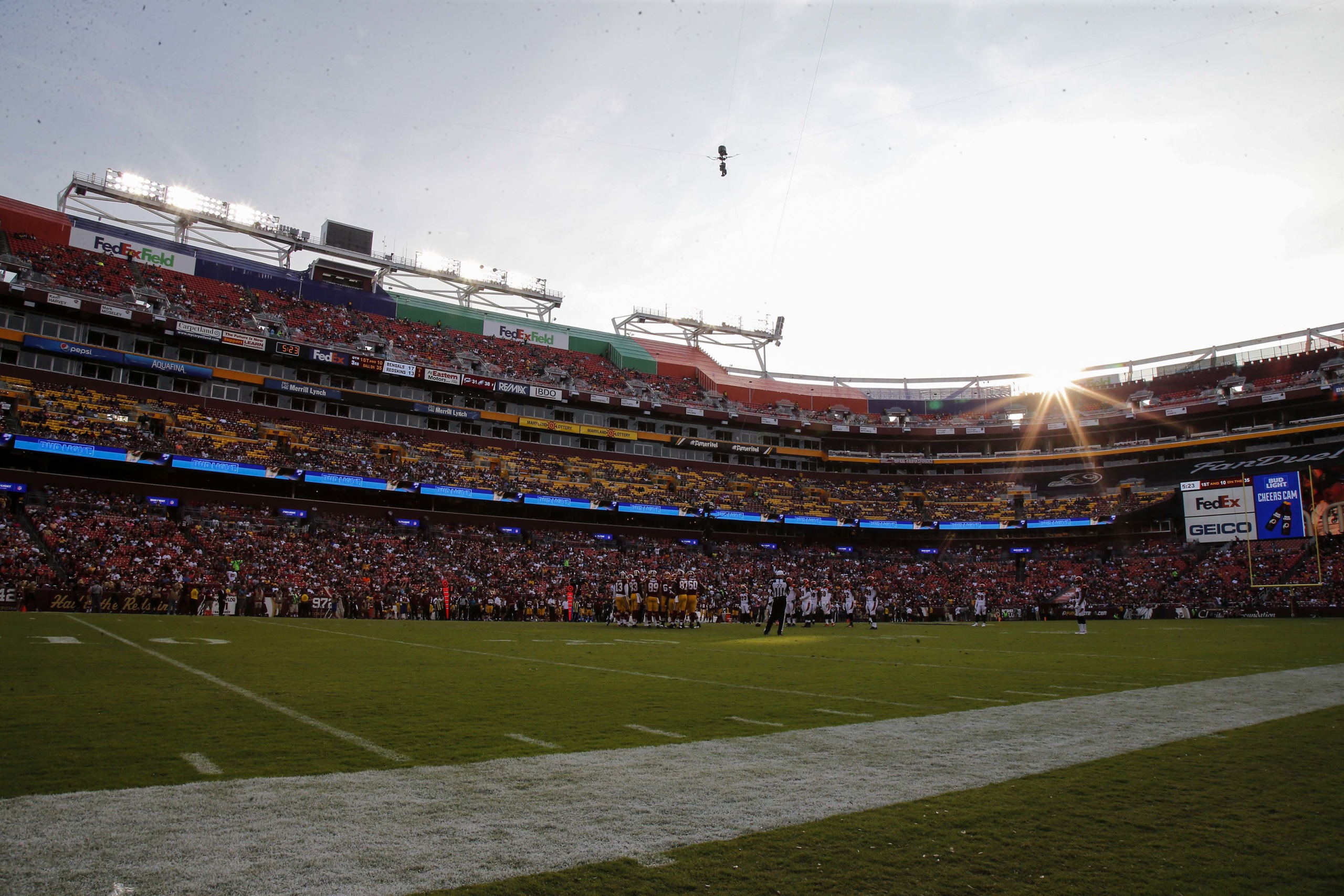 FOS: You talk about past mistakes. What drew you to working with an organization that for these past couple of months has been mired in mistakes?
Wright: I tend to view challenges as opportunities, and the biggest question for me was, 'Was there an alignment of values and vision and strategy with the owners and the head coach since we would be the leaders guiding this organization?' And once that was there, it looked like an exciting opportunity for me.
The culture issues that we are facing are things that I have faced before and led organizations through before in my previous job. I liked the way that the Snyders set the tone for this.
In response to sexual harassment allegations, they brought in an independent investigator. It's a big deal. It's not something companies do often inviting somebody into your organization 'no holds barred' to look around in every nook and cranny, surface whatever behavior exists and then face it and let it be seen by the world … because there's a report that will be written.
That is a really bold step and a really important one that suggests to me that there's real movement, action behind the vision and values that we discussed together. And with that fact base, as well as the tools that I know that I have from previous work on very similar topics, I know several paths that can get us to a better culture.
That better culture is one where everyone is empowered to raise their voice, when they see leadership behaviors that don't align with our values. It's one where all colleagues' voices are empowered in the key decisions, and especially women's voices are present in the decisions that matter for the direction of the club. It's one where we have transparency, accountability, and the ability to understand how we're performing both on measures of financial performance and organizational health, and we're able to support each other better and understand where we need to invest to do better. That's where we're going to take the culture.
FOS: How much of an impact did the hires of Ron Rivera and Julie Donaldson have on you ultimately wanting to join the team as well?
Wright: Much like [the Snyders' commitment] to this internal investigation and, frankly, moving swiftly on the bad apples, those decisions [to hire Rivera and Donaldson] also gave me immense confidence. Not just because of all the reasons that people may get excited about hires like coach Rivera and Julie Donaldson, but because of what they represent.
I'm most acquainted with coach Rivera's reputation because of my time in the league. When you hire Ron Rivera, you're not just hiring a really seasoned, experienced coach with a winning track record. You're hiring somebody that carries with them a heavy reputation of integrity, holding to values and establishing character across all levels of his team.
I'm a few steps removed from Julie Donaldson in terms of proximity and network, but her reputation is similar as an innovator and a groundbreaker. You've got leaders who espouse the values that the Snyders were talking to me about, and so those decisions show me that they mean what they say.
FOS: What are attributes you can take from your time at McKinsey and apply it to your current role with Washington?
Wright: There's obviously some very tactical things that will apply in helping various different organizations. Our team will be navigating, from an operational and strategic standpoint, and operating in the context of COVID-19. Every business in the world has been grappling with this and therefore, as an advisor to those businesses, I've helped them think through that. I can bring over the stuff that I talked about on changing organizational culture — those will come over. My familiarity with boosting financial performance? That will come over. There's a lot of things that will come over. There's a lot of things I'll need to learn too. It's not like I spend a lot of time advising on suite sales. When I was at McKinsey, there's a lot to learn about relationships with sponsors and vendors and all of that stuff in the context of professional sports.
We have great expertise to help me climb that learning curve and really — just for the sake of unlocking their potential even more — being a good leader to them. That's the only level of understanding I frankly need.
It's much like when I was a football player. When things felt big, when they felt complex, when there was a big moment, I sort of went back into my fundamentals. Where do I line up? What are my first steps? What's my hand placement? For business, it's to stay focused on the priorities that you've outlined that are most important. Don't get distracted. Be data-driven and engage the facts. Lead with empathy. Release and don't stress about the things you can't control. There are some fundamentals that I have, and those were developed over the course of my football career, but most certainly honed in that business context at McKinsey.
FOS: As the first Black president of an NFL team, how has the topic of D&I evolved since your playing days?
Wright: I think I was fortunate as a player to have several Black role models in leadership positions that were not directly between the lines. I played for a Black head coach — which is not a common thing in the league — under Romeo Crennel. Subconsciously and consciously that lets you know — as a person of color, as a player — that there are opportunities available to you beyond toting the rock and making tackles or whatever it is. I got to play under a Black general manager in Arizona, Rob Graves, and that showed me further that there was space in the front office for dynamic Black talent.
That allowed me to dream big about what was possible, not necessarily just in sports but at large, to see leaders because these are complex businesses and I knew that. To be able to see that of that stature was really helpful for me.
There's another aspect of the fact that people have been chipping away at this for quite some time. Change takes time, especially change that's overcoming explicit or implicit barriers. For this role, especially for me, Kevin Warren, who was the COO of the [Minnesota] Vikings for many years, basically did the same role that I'm in, but just without the title. Now he's the commissioner of the Big Ten, which is a fantastic accomplishment of itself and should be celebrated.
There were several cracks in the proverbial glass ceiling before I came along and that's a credit to the evolution of D&I in this space and people have been toiling at this. We're starting to see some fruits, and I think what everybody likes to see is acceleration.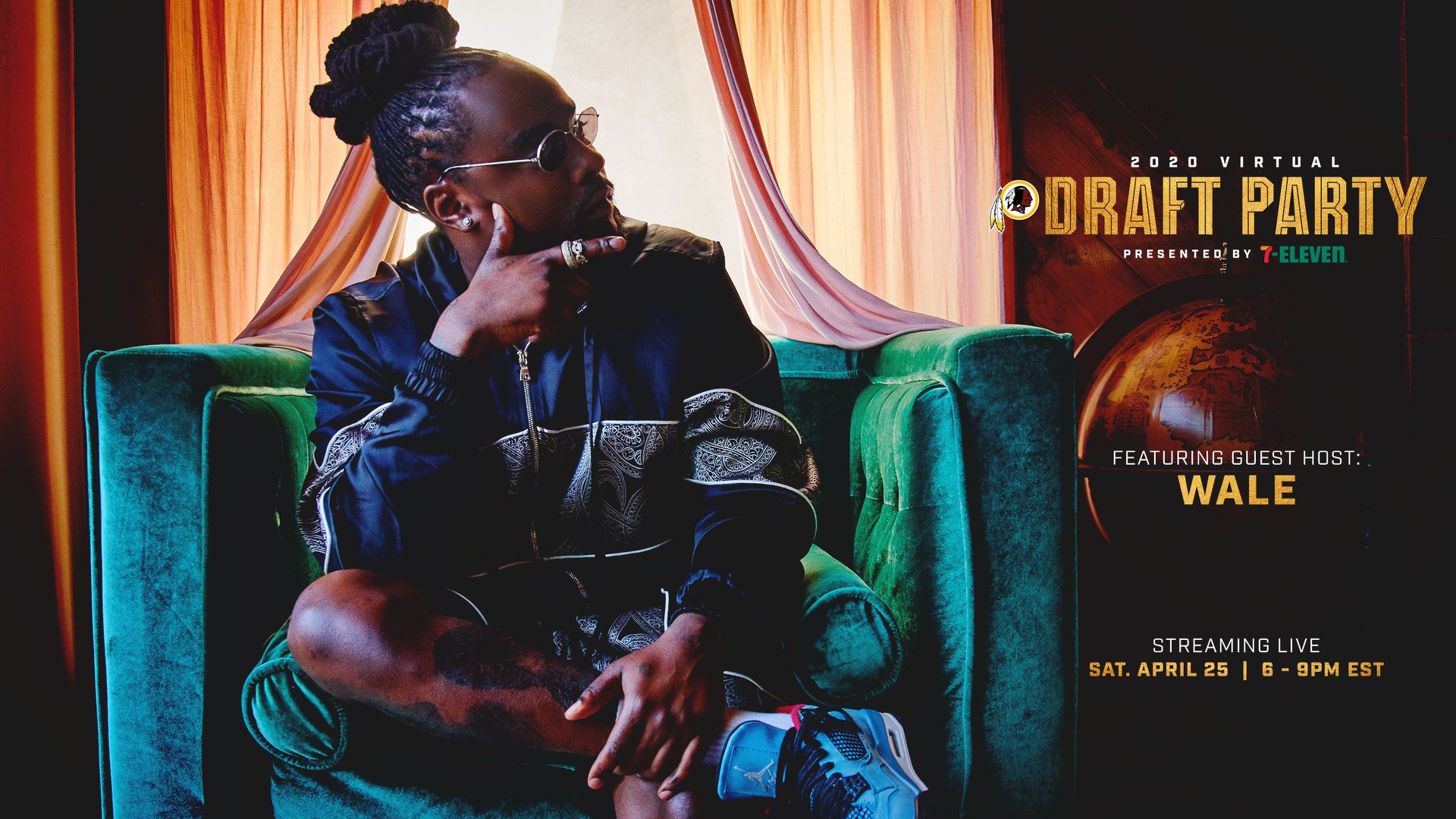 FOS: What is the biggest challenge or question that you need to address and solve during your start at the Washington Football Team?
Wright: I think there are two things. First, it's about a culture change and understanding which aspects of the culture needs to shift, how far and what are the things that we're going to do in a concrete way to get us there.
The other is really understanding our approach to fan engagement, understanding and getting the pulse of our fans, understanding their sentiment and a way that is really concrete. I actually see our fans as one of the biggest assets of the franchise.
Their enthusiasm, their hope, their faith, their trust that they place on the team year over year is actually a boom to the team in numerous ways, including, I believe, in the value of the franchise overall. That's an asset that I think can rapidly expand the value of the franchise, improve the performance of our organization and create a real excitement around the DMV area and ultimately inspire our team to great feats that the guys are gonna do between the lines and under the leadership of coach Rivera.
I am increasingly intrigued with getting underneath that with some detail and rigor and in a real hands on, sort of in-the-weeds way to just understand where we're heading and what it's going to take to get this amazing fan base even more excited about what we're trying to do.