The Washington Football Team has hired former NFL player Jason Wright as team president amid weeks of turmoil in the organization.
The move makes Wright the first Black team president in the NFL's history, and at 38 years old, the youngest in that position.
"This team, at this time, is an ideal opportunity for me," Wright said in a statement. "The transformation of the Washington Football Team is happening across all aspects of the organization — from football to operations to branding to culture — and will make us a truly modern and aspirational franchise. We want to set new standards for the NFL."
Wright was previously a partner at international management consulting firm McKinsey & Company, and spent seven years as an NFL running back four four different teams. He retired in 2010 to pursue a business degree at the University of Chicago.
Washington fired its former president Bruce Allen after the 2019 season, and hired a new head coach in Ron Rivera — one of four head coaches of color in the NFL — and gave him total control over the team's football operations.
That agreement won't change, as Wright's work will center on the business operations — including options, finance, sales and marketing.
People of color make up 19.4% of senior administration positions across all 32 NFL teams, according to the The Institute for Diversity and Ethics in Sport's 2019 Racial and Gender Report Card for the league.
"If I could custom design a leader for this important time in our history, it would be Jason," owner Dan Snyder said in a statement. "His experience as a former player, coupled with his business acumen, gives him a perspective that is unrivaled in the league. We will not rest until we are a championship caliber team, on and off the field."
The hire comes as the team's ownership group could be on the brink of an overhaul. Its three minority owners have been looking to sell their stakes for months, and are now reportedly pushing Snyder to sell as well.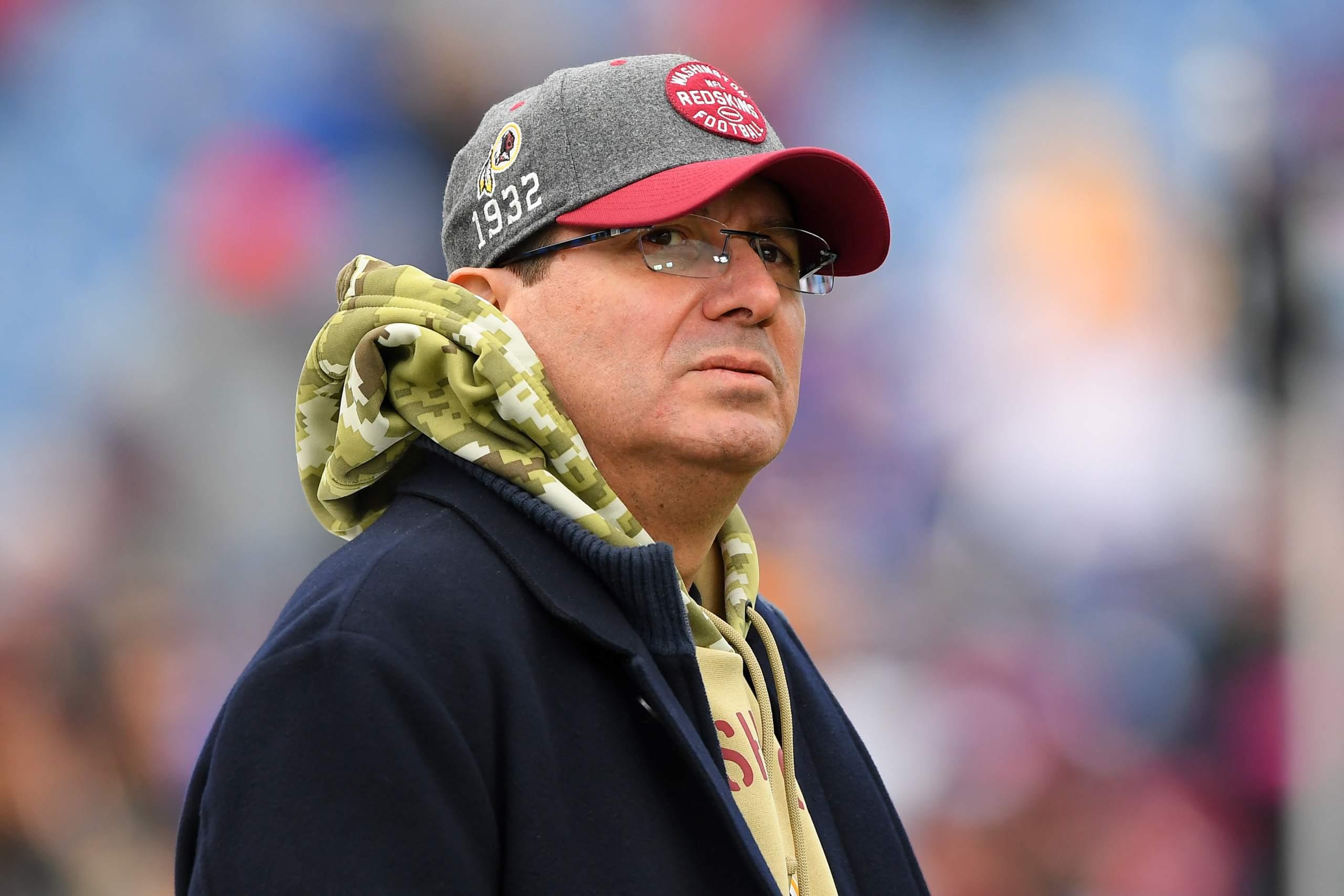 The team's culture has been under scrutiny throughout the offseason.
In early July, after decades of reluctance, Snyder announced that the team would drop its former racist moniker. Later that the month, The Washington Post released an investigation that revealed a toxic environment within the organization, including allegations from numerous team employees and two media members of sexual misconduct and harassment by team officials dating back more than a decade.
While Snyder is said to have fostered a "hostile" work environment, he has not been directly accused of misconduct.
Shortly after that report, Syder hired prominent sports attorney Beth Wilkinson to conduct an independent review of the allegations, and the team's culture and policies.
In his former line of work, Wright helped companies transform their corporate cultures.
"There's no time to waste on the culture side of it," Wright told The New York Times, in order to give the team "a work environment that attracts the best people in sports."