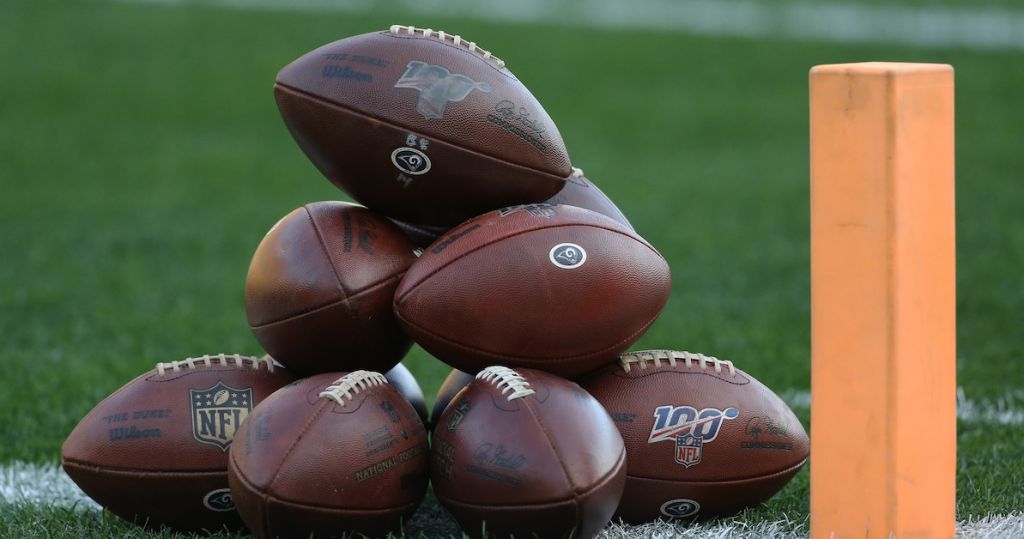 During his NFL career, Isaiah Stanback made it a point to talk to team support and business staff as much as possible.
Stanback played parts of four seasons in the NFL – with stints on five teams from 2007 to 2012 – and knew his time as a wide receiver was likely to be short. So when he had the opportunity, he'd chat with those around sports to see where he might be able to take his life after football.
Just as he felt he was close to signing "the big contract" with the Seattle Seahawks, he tore his Achilles tendon in 2010. Altogether he needed six surgeries in his five seasons trying to play professional football.
"It was that realization I'm not going to get the big contract," Stanback said. "I want to start on phase two."
He kept playing a couple of years, sticking on the Jacksonville Jaguars for the end of the 2012 season before hanging up the cleats. As he closed out his NFL career, Stanback pursued his MBA at George Washington University – he played at the University of Washington during college – and is now balancing multiple jobs, from running SteadFast Fitness & Performance to his job as manager of community engagement for the XFL's Dallas Renegades.
Stanback kicked off his post-NFL career by opening the Steadfast Fitness & Performance in the Dallas area, which he said took about six months to get off the ground. He said the 1,500-square-foot studio was in the black the first year. Following year three, the studio moved seven miles away into a 14,000-square-foot facility, while retaining most of the clients while also growing staff and revenue.
Stanback will host a workout at the Fitness Football Fantasy health and fitness event on February 1, 2020, in Miami, before Super Bowl LIV.
While a fitness studio is a business he likely could expand, Stanback said because personal training and performance studios are always changing and require ever-changing expertise, it'd be hard to have quality control over more than one location.
"As a former professional athlete, there's pros and cons. On the pros, on a parental level, you're already a trusted source and have instant credibility for training teens," he said. "On the downside, working with different programs and teams, you're sometimes viewed as a threat to the coaches and if they have ego problems, they're not comfortable with themselves and they don't want to think they're looked down upon by their athletes."
"But we're here to help."
Beyond the studio, Stanback is launching a business under the same umbrella: a mobile recovery station. He's hopeful it will be a franchise model that will take off as people become more attuned to recovery and how it affects fitness. The idea is to hit sporting events like marathons and soccer tournaments.
While his fitness career is continuing to build, in January 2019, Stanback told himself he'd step outside of his comfort zone. In doing so, he started speaking, particularly about voting and equality initiatives.
Recently, Stanback was the featured wellness speaker at the Latina Small Business Expo in New Jersey and a guest speaker at the RISE to Vote event at the University of Northern Iowa on November 12.
READ MORE: Marques Ogden Speaks From Experience Falling From the Top
Then the XFL opportunity presented itself, which he jumped at.
"Some people don't know how it will go, but it's an opportunity to build something that others will follow," he said. "It also gives me a chance to gain some experience in the corporate world, which most people don't think I have, so it's an opportunity to prove them wrong."
"I'm never satisfied and I'm always appreciative of the moment but trying to challenge myself like I did in sports and do everything I can to separate myself."
READ MORE: After Injuries Derailed NFL Career, Linebacker Starts ZoneIn CBD
Stanback worked hard to build a web of real relationships with people he met in college and his time in the NFL. He was careful to foster those friendships and not abuse them.
"The problem most people make is they only call upon someone in their network when they need something," Stanback said. "The biggest thing is just checking in. Just be genuine and have those genuine relationships. It's one thing to have a bunch of contacts, it's another to have a true network."
"When I was ready, they were willing to help because I wasn't always asking."