The all-organic meal delivery service acquired DMW Design Group, LLC to help continue their growth outside of just meals.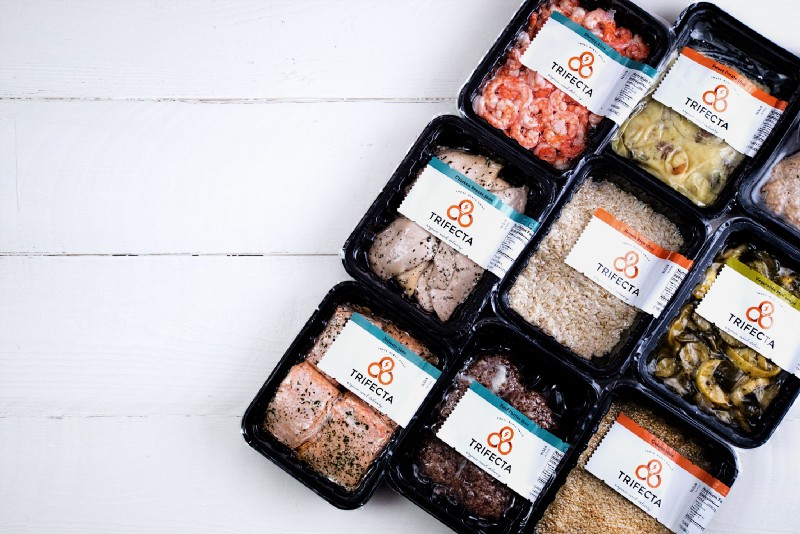 Now more than ever, people are making their health and wellness a top priority. Through innovative technological advancements, it is becoming easier and easier. One of the main components that keeps people from focusing on their overall well-being is the time and energy it takes to workout and eat well while balancing everything else in their lives.
"We picked a very broad name like Trifecta because we want to be the Nike of the meal prep space. We want to dominate all sports."-Greg Connolly, CEO of Trifecta
Trifecta, one of the nation's largest all-organic meal delivery services, just expanded to solve this problem and create an incredible user experience that encompasses an app being rebranded as, "Trifecta — Training, Nutrition, and Tracking." They acquired DMW Design Group, LLC, and the #1 functional fitness app on the IOS market called Pocket WOD (Workout of the Day) in order to introduce an all-in-one solution for how people track their food and performance.
The Problem
Let's face it, America is obese, and it's only getting worse. In fact, we are the most obese country in the world. According to the World Health Organization (WHO), 38.2 percent of the population aged 15 years and older is obese. So just over 1 in 3 people in America are obese. However, obesity is a global issue that needs to be addressed.
The WHO also cited that about 13 percent of the entire world's adult population was obese in 2016, having tripled since 1975. Two of the biggest contributors to obesity consist of eating habits and physical inactivity. Often times, we know that what we are eating is not good for our health, but we do it anyway because it is typically the quicker and easier route.
The Solution
Trifecta, an all-organic meal delivery service started by brother and sister Greg and Elizabeth Connolly, has acquired a fitness app to provide training regimens, nutrition, and tracking all in one place. The app has over 1.1 million downloads, more than 100,000 unique monthly users and is a top-30 grossing app in the entire health and fitness category. In two years, Trifecta has gone from non-existent to an 8-figure run rate. The growth in such a short time frame is unprecedented.
Greg Connolly, CEO of Trifecta, took us through how it all started and the problem they are currently trying to solve.
"We looked at the marketplace and said, 'Why are McDonald's and Coca Cola still winning?' They've got a horrible PR problem. Everybody knows that McDonald's and Coke are the worst stuff you can put in your body, but they're still making billions of dollars right and left. And, it really came down to convenience. If you look at a lot of the Harvard Medical School studies, as well as other studies, on why America is so out of shape, it is because of convenience. We are very busy, we are a very hard working country, and we end up going through the drive-thru or eating out all the time. We prioritize our jobs, our families and everything else above nutrition."
Using this information, they decided to create the largest all-organic fully prepared meal delivery company in the nation (and make it more convenient and less expensive than McDonald's). However, they wanted to go one step further than those of Blue Apron or Hello Fresh. To do this, they deliver fully cooked meals that take no time to prepare.
Additionally, all of their food is cooked using 100 percent USDA organic ingredients and are Non-GMO, soy-free, dairy-free and gluten-free. It is vacuum-sealed, never frozen and delivered in refrigerated boxes. Because of the quality they provide, Trifecta has seen an average of 80 percent month-over-month subscriber growth.
Now take that unbelievably convenient and healthy meal delivery service and add on one of the most interactive fitness apps on the market. The app boasts workout videos from fitness experts like Ence, Nicholas Paladino, Tasia Percevecz and more. It also features instructional videos and blogs on rehab, nutrition, form and beyond. And, that is all free. On top of all of that, the app includes a nutrition tracking option with a deep database of over 5 million food items from all over the world.
To improve your experience even more, there is a premium option that comes out to just $4.17/month. This creates access to more exclusive training content, detailed nutrition insights, and enhanced tracking capabilities.
At first glance, it looks as if the app is more geared to MMA fighters or bodybuilders or powerlifters even, not the average person working out to stay in shape, but Connolly wanted to put these assumptions to rest. Trifecta is not going to pigeonhole itself to a few sports.
"To broaden the app, we're going to bring in some celebrity bodybuilders to do bodybuilding programming, we'll bring in celebrity powerlifters and do powerlifting programming. We'll go through each individual sport, NFL, NBA, MMA, etc. so that people are able to select which sport they are training for. We feed over 150 celebrities or celebrity athletes now across literally all sports, so you'll be able to say, 'I want to learn how to get stronger for better grappling in my jiu-jitsu class,' and, boom, we put Cody Garbrandt, former UFC World Champion in there with Urijah Faber walking you through particular workouts and moves that will help your jiu-jitsu ground game."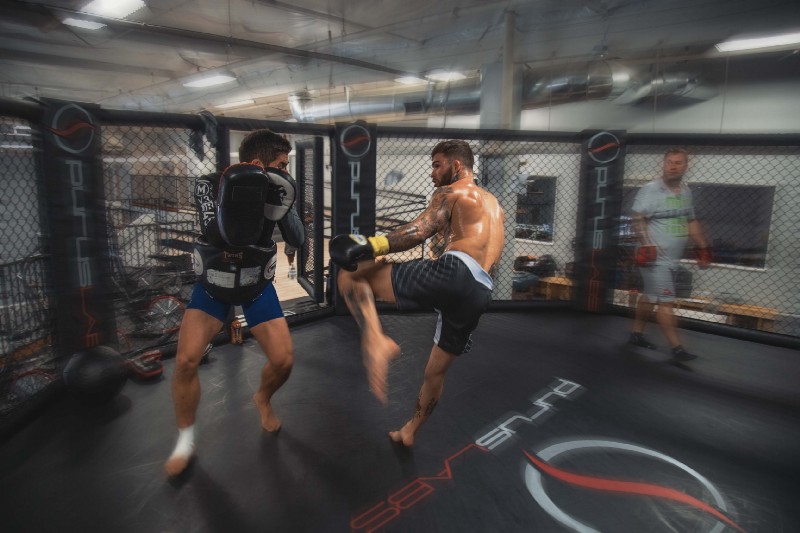 Trifecta already boasts a stellar roster of athletes from the UFC, CrossFit, bodybuilding, powerlifting, the NFL and beyond.
To put it all into perspective, let's take a look at McDonald's pricing versus Trifecta meal pricing. McDonald's obviously has numerous different options that you can order as a meal or a la carte as well as a dollar menu. A traditional Big Mac meal, on average, goes for about $5.99, sometimes more depending on location. For example, a medium Big Mac meal in San Diego goes for over around $7.50, while one in Cleveland goes for about $6.50.
Trifecta offers full on meal plans as well as a la carte items. Based on their calculations, one full meal costs $6.90. They have five different meal plans that go for just over $100/week. It's a much healthier option, less expensive and even more convenient than swinging through the drive-thru.
On top of athlete and sport expansion, Connolly and Trifecta have big goals when it comes to changing the overall well being of America.
"A long term goal for us is to, this won't be for a couple years, but we would like to eventually get into health care. I think that's where the big impact is. We already got the meals coded in Medi-Cal's database here in California. Eventually we want doctors to be able to prescribe meal prep to people that are overweight. Imagine the savings for our country. Medicare alone spends $400 billion a year on type two diabetes care right now."
Trifecta is certainly doing its part when it comes to changing the world for the better. The addition of the fitness app along with the company's long-term goals proves for a wildly exciting future in the health and wellness space.
You can check them out at www.trifectanutrition.com, @TrifectaSystem on Twitter, @trifectasystem on Instagram, @trifectameals on Facebook and Trifecta on YouTube.
---
This piece has been presented to you by SMU's Master of Science in Sport Management.
---
Front Office Sports is a leading multi-platform publication and industry resource that covers the intersection of business and sports.
Want to learn more, or have a story featured about you or your organization? Contact us today.