If this is the future, we are in for some amazing developments.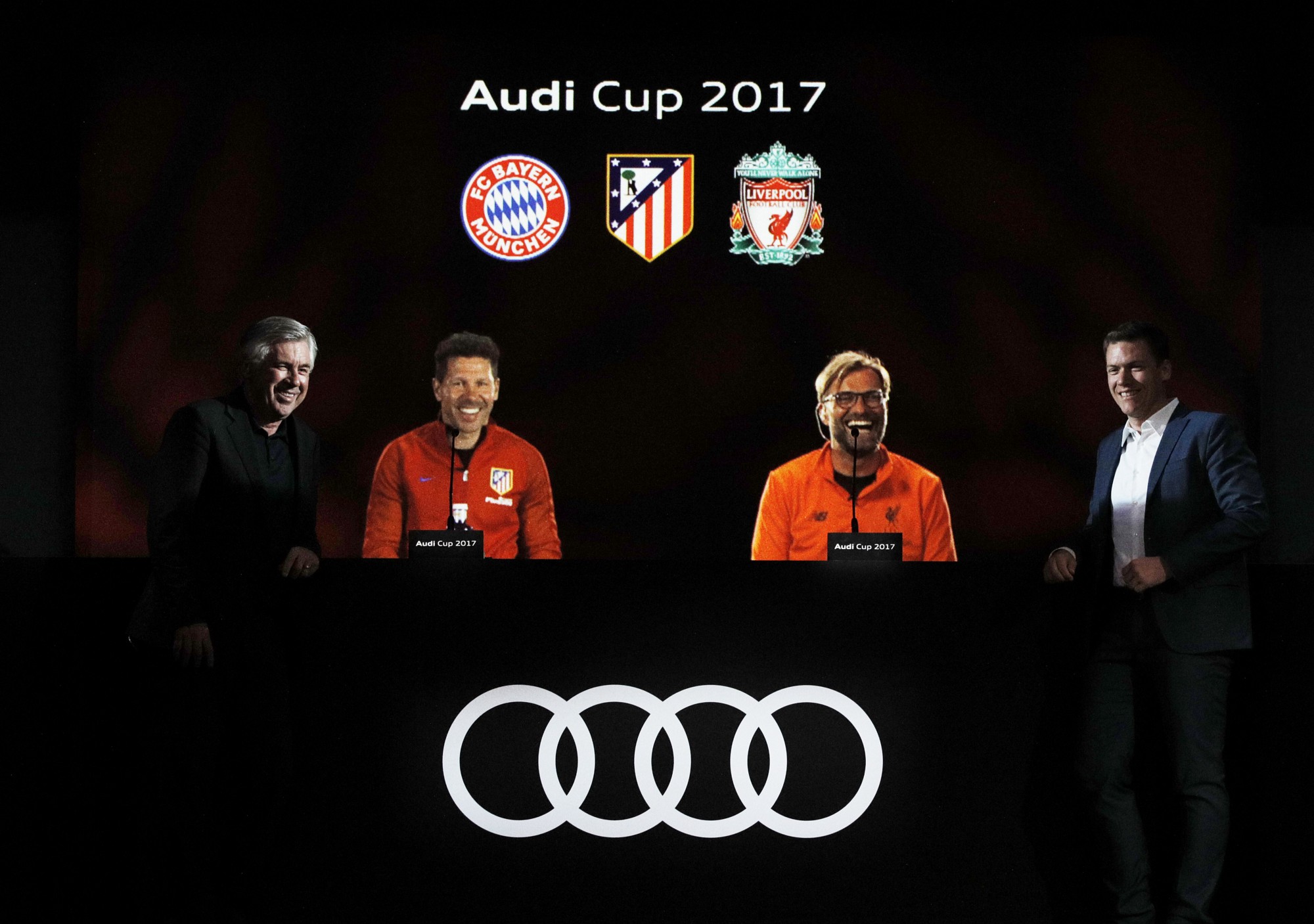 Technology is becoming an integral part of the sports industry. Staying ahead of the curve when it comes to cutting edge innovations is difficult and teams are competing to find the most innovative ways to activate in an ever-changing landscape. On Friday, FC Bayern Munich took this challenge to the next level as they held the first-ever soccer press conference, featuring holograms while announcing the teams participating in the 2017 Audi Cup.
Bayern Coach Carlo Ancelotti was on stage during press conference, while two other coaches, Liverpool FC's Jurgen Klopp and Atlético Madrid's Diego Simeone, joined Ancelotti remotely via 3D hologram to announce their teams' participation in the event. The Audi Cup, which will take place at Allianz Arena in Munich August 1–2, will also feature a fourth team to be announced at a later date.
Klopp commented on his participation in the first ever hologram press conference with an interesting comparison.
"I'm from the Star Trek generation," he said. "I feel like I've been beamed to Munich."
That comparison isn't too far from the truth. Atlético Madrid's Simeone noted that it took him only five minutes to get from the training grounds in Spain to the press conference in Germany, an improvement from the normal four-hour journey from Madrid to Munich. In announcing the 2017 Audi Cup, Thomas Glas, Head of Sport Marketing of Audi AG, stated, "The Audi Cup has been providing football at the highest level since 2009 and for us it has also been a platform to test new innovations."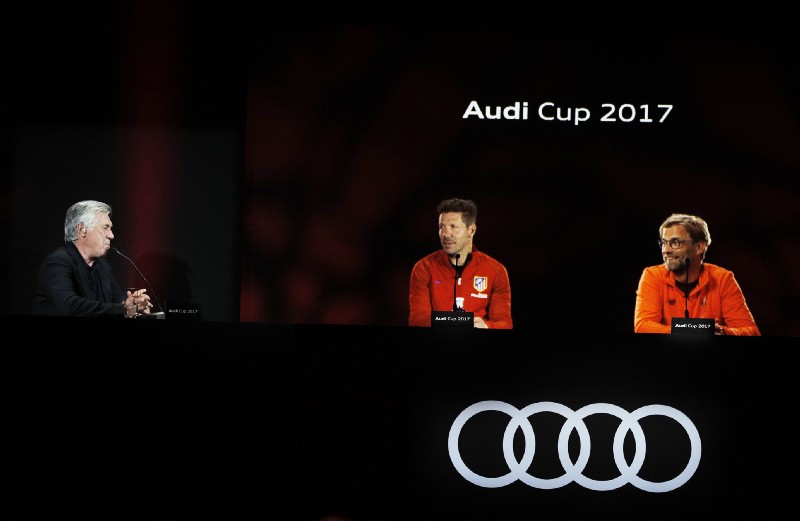 This press conference did exactly that. This was the first time that soccer coaches had been featured as holograms in a press conference — a true testament to the innovation of this activation, which is, in large part, due to the Bayern's partnership with Audi, noted a Bayern Munich spokesperson.
The Bayern and Audi partnership is familiar with being at the forefront of innovation.
Last year during the 2016 Audi Summer Tour, Bayern released a series 360 degree videos capturing the tour in the United States. These videos gave fans a behind the scenes look at the tour and provided countless opportunities to allow them to be a part of the Bayern experience.
Similar to the hologram, it tapped into breakthrough technology to bring football fans and stakeholders from around the world closer together.
As to whether or not hologram press conferences will be a thing of the future — time has yet to tell. Initial feedback following the conference was positive, particularly overseas, and the unique activation spread quickly on social media.
In the international soccer world where clubs, fans and players are dispersed globally, hologram technology is a way to bring people together in an interactive way. So while this was the first time that soccer coaches had ever been featured in hologram form during a press conference, the unique opportunity to bring soccer coaches and players in one location from across the world in a matter of minutes suggests that it likely won't be the last.
https://frontofficesports.com/inside-neo-360s-slow-motion-video-on-demand-mobile-technology-and-sports-applications-bfcc1d7863a
---
Front Office Sports is a leading multi-platform publication and industry resource that covers the intersection of business and sports.
Want to learn more, or have a story featured about you or your organization? Contact us today.