Back in March, the COVID-19 pandemic shut down all professional team sports in the U.S. On Aug. 26, players protested another one of the U.S.'s other national crises — police brutality against Black Americans — shutting down many professional sports leagues as well.
In a historic move, Milwaukee Bucks players organized a work stoppage, refusing to play their playoff game against the Orlando Magic to protest the shooting of Jacob Blake by police in Wisconsin on Aug. 23. Blake is currently battling devastating injuries.
The move set off a domino effect in which players toppled the other NBA games, as well as some MLB, all remaining MLS games, and all WNBA games. Naomi Osaka singlehandedly halted competition at the Western & Southern Open on Aug. 27 after announcing she would sit out of her semifinal match. The WNBA players' decision to forgo their games was unsurprising given the league's long history of supporting social justice causes.
Notably, the two remaining NHL games continued as planned.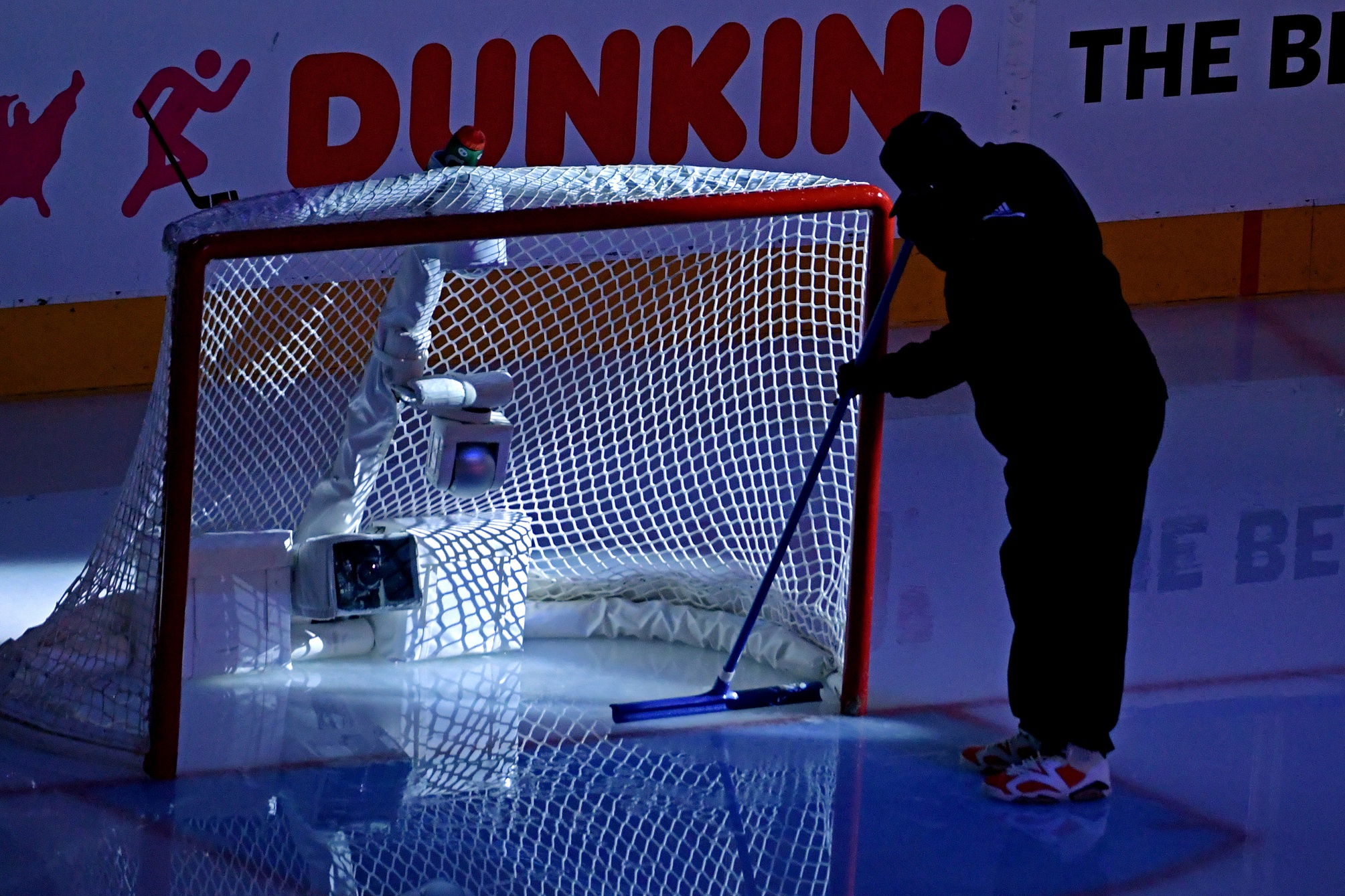 Experts with whom Front Office Sports spoke disagreed about whether or not the Bucks' actions could be characterized as a strike, but agreed that the NBA likely won't take legal action against the players. As a result, this could set a future precedent for players to refuse to compete in the name of social justice.
Sam Ehrlich, a sports law expert and professor at Boise State University, said that while technically the Bucks' actions constitute a type of work stoppage unauthorized by union leaders called a wildcat strike, it's not a normal strike because players appeared to not be protesting the actions of their own league. Rather, they were protesting the shooting of Blake by police, an outside event.
On the other hand, Darren Heitner, a sports attorney and founder of Heitner Legal, wrote in an email that it would be "premature" to classify the Bucks' actions as a strike, given that the work stoppage was only organized by one team for one game.
To complicate matters, both team and league officials released statements in support of Bucks players' actions, suggesting that they not only stand with the players, but also that the players' actions could have been part of a coordinated effort. The Magic, for example, released a statement saying they stand with the Bucks, the NBA and the National Basketball Players Association. The NBA and NBPA said that games were "postponed" and would be "rescheduled."
The Bucks themselves put out a strong statement in support of their players. "Over the last few days in our home state of Wisconsin, we've seen the horrendous video of Jacob Blake being shot in the back seven times by a police officer in Kenosha, and the additional shooting of protestors. Despite the overwhelming plea for change, there has been no action, so our focus today cannot be on basketball," the statement said.
"When we take the court and represent Milwaukee and Wisconsin, we are expected to play at a high level, give maximum effort and hold each other accountable. We hold ourselves to that standard, and in this moment, we are demanding the same from our lawmakers and law enforcement," the statement continued.
But both experts agreed that the NBA and NBPA's words in particular were strategic. It would be unlikely that players would participate in a work stoppage without consulting their union lawyers first, said Ehrlich.
"I always assume that specific choice of language used by organizations with the size and clout of the NBA is carefully chosen," Heitner wrote. "As such, I believe that the inclusion of the words 'postponed' and 'rescheduled' was purposeful. This furthers my belief that it is very premature to classify today's actions as a strike."
Whether the purpose of these words was to make it seem like the league participated in planning the work stoppage or merely wanted to show support after the fact remains to be seen.
The NBPA did not immediately respond to further comment. The WNBPA also did not immediately respond to a request for comment, as WNBA players find themselves in a similar position as the Bucks.
Regardless of the label assigned, the Bucks' actions — and the way other teams and leagues almost immediately followed suit — could set a precedent for athletes using a work stoppage as a tool for protesting racial injustice. This comes just weeks after Pac-12 college football players threatened to not play games this season — which has since been postponed to spring — if their conference didn't take serious action against racial injustice. Sparked by the Bucks, NBA and WNBA players, along with some MLS and MLB players and Naomi Osaka, have realized that option.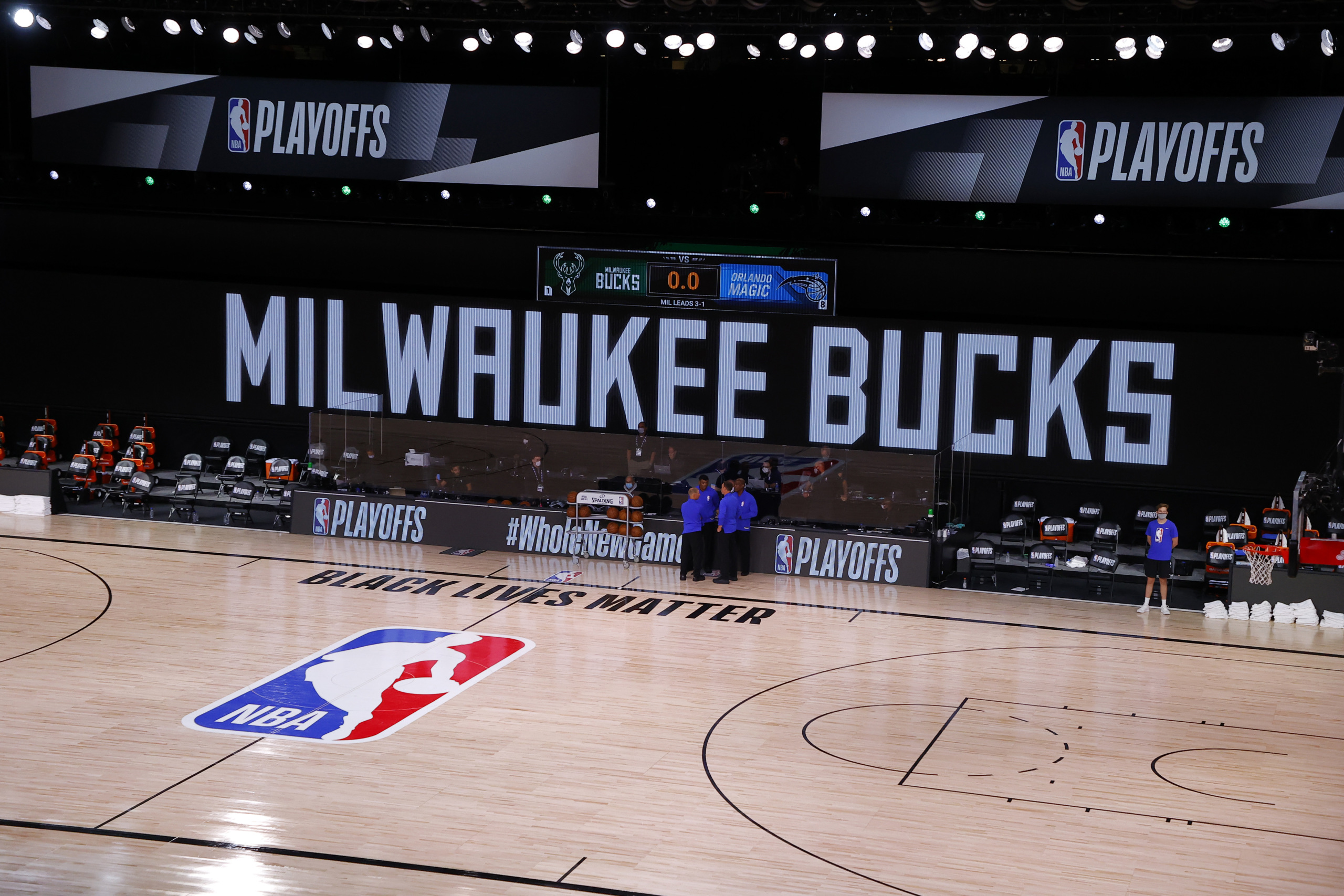 A big question is how long this work stoppage will last. If it continues, and perhaps threatens the rest of the NBA and WNBA seasons, for example, leagues will have to decide whether to risk a PR disaster by punishing their players.
"Precedent will be established based on how they react," Heitner wrote of the monumental decisions facing leagues.
Technically, these actions do violate collective bargaining agreements, Ehrlich said, though he isn't sure the leagues would do anything about it. The next step would be filling an official complaint with the National Labor Relations Board. "I'm just not sure whether anyone's gonna actually do anything about this because of the reasons why," Ehrlich said.
The NBA and NBPA's statements also suggest that it's unlikely the league will file a complaint against the players, wrote Heitner, and that all the leagues should "treat with caution" regarding trying to punish players who follow the Bucks' lead.
At a minimum, Ehrlich pointed out that the NBA's statements reflect a shift in treatment of players, and valuing what players want. "They're a lot more willing to work with the players on this," Ehrlich said, "Which I think is a really positive step forward."
FOS senior reporter A.J. Perez contributed to this report.