Echelon Fitness went from promoting a "Prime Bike" sold exclusively on Amazon to having all its at-home spinning bikes yanked from the online retail giant for about 24 hours.
The Echelon EX-Prime Smart Connect Bike was put up for sale Sept. 22 for $499. It sold quickly and stock was getting low before Amazon announced Echelon "does not have a formal partnership with Amazon" and pulled Prime Bike.
By the evening of Sept. 23, none of Echelon's bikes were available on Amazon, although the company's rowers and interactive mirror products were still for sale.
All three of Echelon's non-Amazon Prime bikes were back for sale on Sept. 24. On Sept 27, the same bike — now called the EX-15 — was available on Amazon for $402.09.
"Even though all the correspondence and the purchase orders call the bike the EX-Prime Smart Connect Bike, we learned that an internal Amazon team was not in full alignment," an Echelon spokesperson told Front Office Sports.
Echelon had no explanation why its other three bikes that range in price from about $1,000-$1,600 were not for sale on Amazon for a stretch.
Amazon did not immediately respond when asked about the temporary exclusion of the other Echelon bikes.
"We are working with Echelon to clarify this in its communications, stop the sale of the product, and change the product branding," Amazon said in a statement after the Prime Bike was initially pulled.
The idea for a collaboration between Echelon and Amazon started at CES in January. Amazon soon would sell Echelon's connected products and help develop a spinning bike that would sell for $500, according to an Echelon spokesperson.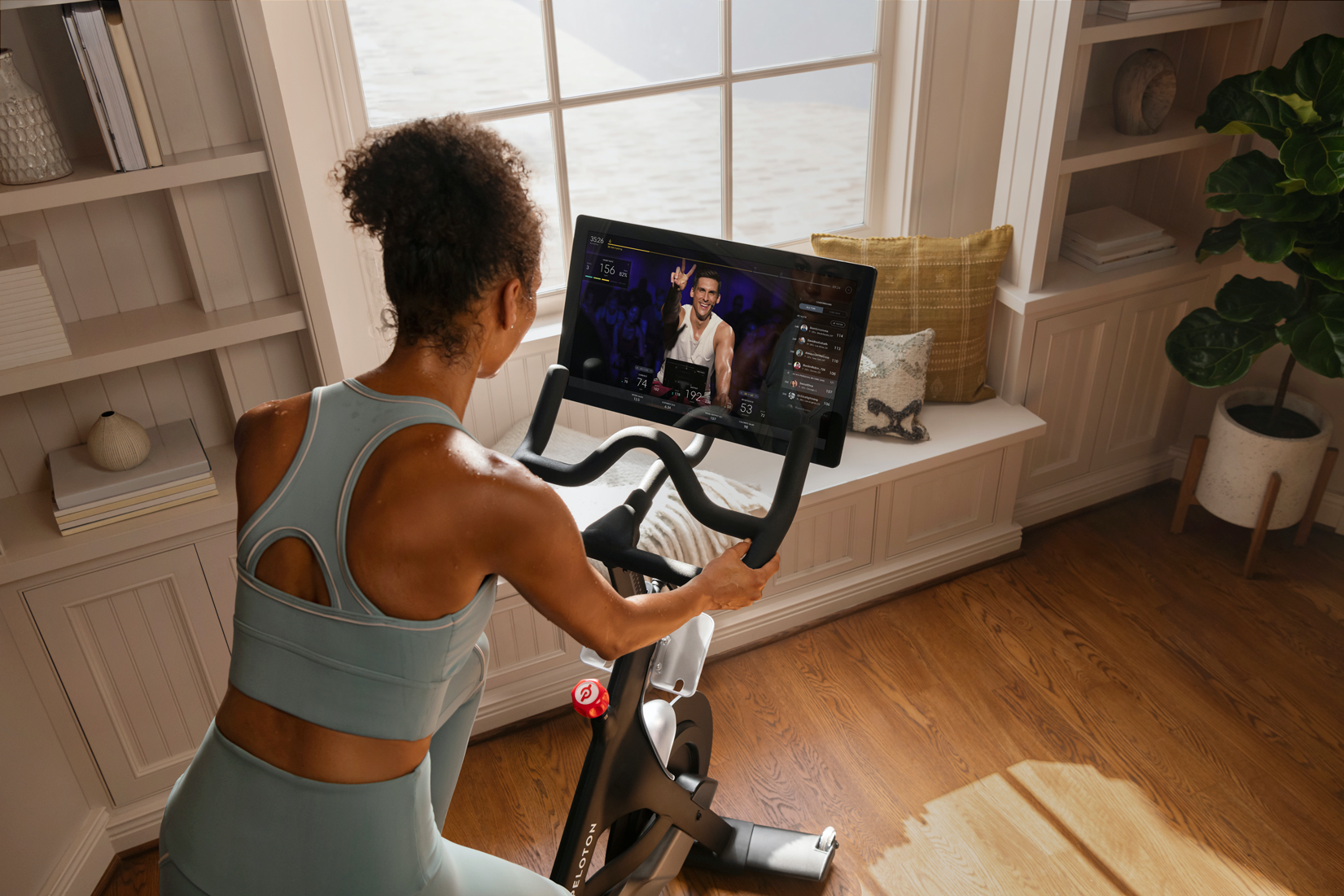 Once the Prime Bike hit Amazon, Peloton's stock began to dip, possibly due to some seeing Amazon entering the connected equipment market. Pelton's stock rebounded on Sept. 23 to finish at $95.23.
The Prime Bikes ordered will be fulfilled, although Echelon may have to pull the "Prime" sticker off the bike before they are shipped. The company did not disclose how many bikes were sold when they were available for a sale.
There are some differences between the EX-15 compared to Echelon's higher-price offerings and those from Peloton.
The most noticeable is the lack of a screen, which was one way to meet the lower price point. There is a space for an iPad where users could stream workouts from Pelton ($12.99 per month), Echelon's FitPass (that starts at $19.95 per month) or offerings from other companies. Prime Bike buyers were supposed to get a free month of FitPass, according to the news release that has since been deleted by Echelon.
"We were built on the idea of attainable fitness for everyone," Lou Lentine, president and CEO of Echelon Fitness, said in the original news release. "The Prime Bike was developed in collaboration with Amazon, aiming to create an amazing, connected bike for less than $500 and it's proven to be a phenomenal match. Amazon looking to us to partner on their first-ever connected fitness product is recognition of our commitment to deliver quality at a reasonable price-point as reflected in our explosive growth over the last year."