Stevie Baker-Watson, the athletic director for the Division III department at DePauw University, sits at her kitchen island, wrestling with how COVID-19 could permanently alter the landscape of her department and university.
Off in the distance, officials from the lucrative Division I Power 5 conferences struggle with how to keep their billion-dollar football machine running, as some conferences postpone seasons and others forge ahead.
But for different reasons, the impact of COVID-19 on Division III departments like DePauw could be just as colossal — and Division III officials are scrambling to cope with the fallout.
Unlike Power 5 departments, Division III departments don't stand to lose billions in TV, sponsorship or ticket revenue this fall. But they do face several challenges of their own, from revenue losses caused by decreased enrollment to the question of how to afford the sizable costs of COVID-19 precautions if and when athletics resume. They might be forced to significantly alter their entire universities' business models as a result.
"College athletics is at a crossroads," wrote Claremont-Mudd-Scripps Athletic Director Erica Jasper in an email.
Division III comprises mostly small private schools scattered across the country, and includes 446 institutions, 44 conferences and close to 200,000 college athletes, according to NCAA data. The vast majority of Division III athletic departments spent the summer postponing and canceling their fall sports seasons, citing health concerns over COVID-19, while Division I departments spent June and July wavering.
Unlike Division I programs, Division III programs don't give athletes scholarships, so they actually make money on student-athlete enrollment, said Nicholas Schlereth, a professor of sport management at Coastal Carolina University.
In fact, universities as a whole "count on their coaches and the institution to recruit student athletes," because they can drive 25% to 30% of the total enrollment, said Jeff Martinez, the athletic director at the University of Redlands.
Division III departments also receive stipends from NCAA and conference allocation funding, though these stipends pale in comparison to what some Division I counterparts receive, Schlereth said. A few might grab a little cash from ticket sales or small, local sponsors.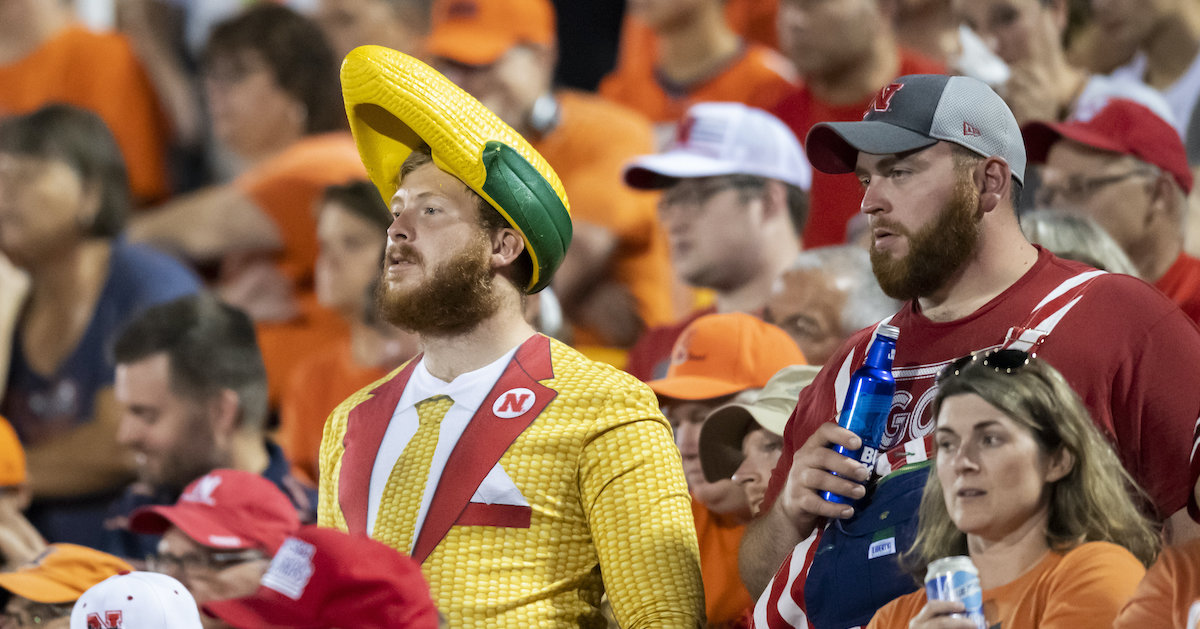 But these departments are leaner than Division I schools. They have fewer operating costs than large Division I schools, with smaller staff and fewer sports — and in DePauw's case, for example, employee positions are funded by a previously allocated endowment.
"I would equate Division III to a really big productive high school program," Schlereth said.
In the immediate financial fallout of COVID-19, Division III athletic departments will actually see a reduction in expenses because putting on non-revenue sports costs more money than it brings in, Baker-Watson said.
But at the same time, the postponements could be devastating for students, because they have to pay for enrollment and don't receive athletic scholarships, said Jennifer Dubow, the commissioner of the Southern California Intercollegiate Athletic Conference. Athletes have to decide if they can afford to stick around for an extra year if they lose the opportunity to play a year of their sport due to COVID-19. Of course, schools could also take a financial hit if large swaths of students decide to transfer or forgo a year of enrollment.
The potentially devastating problems lie in the future, from spring sports onward. When the Division III Presidents Council canceled fall sports championships altogether, the council noted that a reason for the decision was that holding fall championships would be "financially prohibitive."
That's not surprising, given that Division III fall sports championships cost more money than they bring in to begin with, according to the NCAA, and that the added costs of COVID-19 precautions are projected to be astronomical. In fact, even most Division I fall championships don't turn a profit, according to the NCAA, COVID-19 or not.
Adding COVID-19 to the mix probably made it impossible for many Division III departments to afford fall championships. Schlereth estimated that one college football team could have to spend $500,000 to achieve the NCAA's mandated testing protocols. As a Division III athletic department, "How can I go out and spend half a million dollars on testing just for football alone?" Schlereth said. "That's a big expense."
Both Dubow and Baker-Watson stressed that from the spring onward, the mandated COVID-19 precautions are going to drive up costs for Division III athletic departments and cause shorter seasons. "We weren't buying face shields and gowns" before COVID-19, Baker-Watson said. "We didn't generate locker rooms to have six feet in between people." From having to take multiple buses to purchasing extra hotel rooms, testing, staff PPE and enhanced cleaning, the costs will be sizable.
And she estimated that these necessary but costly precautions could last for four years, to "let science run its course and give us actual data."
Of course, the other challenge with overlaying fall sports onto spring sports in Division III schools lies in the dearth of athletic department staff and space. Scheduling these extra games will prove a complicated puzzle, but Dubow said her conference at least is mindful of not overwhelming any given school with too many sports in one day, and already has a "first draft" of sorts out with her conference.
"We think it's possible," she said. "Though it's going to take a lot of fine tuning and finessing."
But many of the small, private colleges that house Division III athletic departments have faced financial woes before COVID-19 began, said Baker-Watson, because declining enrollment, and thus declining incoming cash flow, has put these higher education institutions in precarious situations.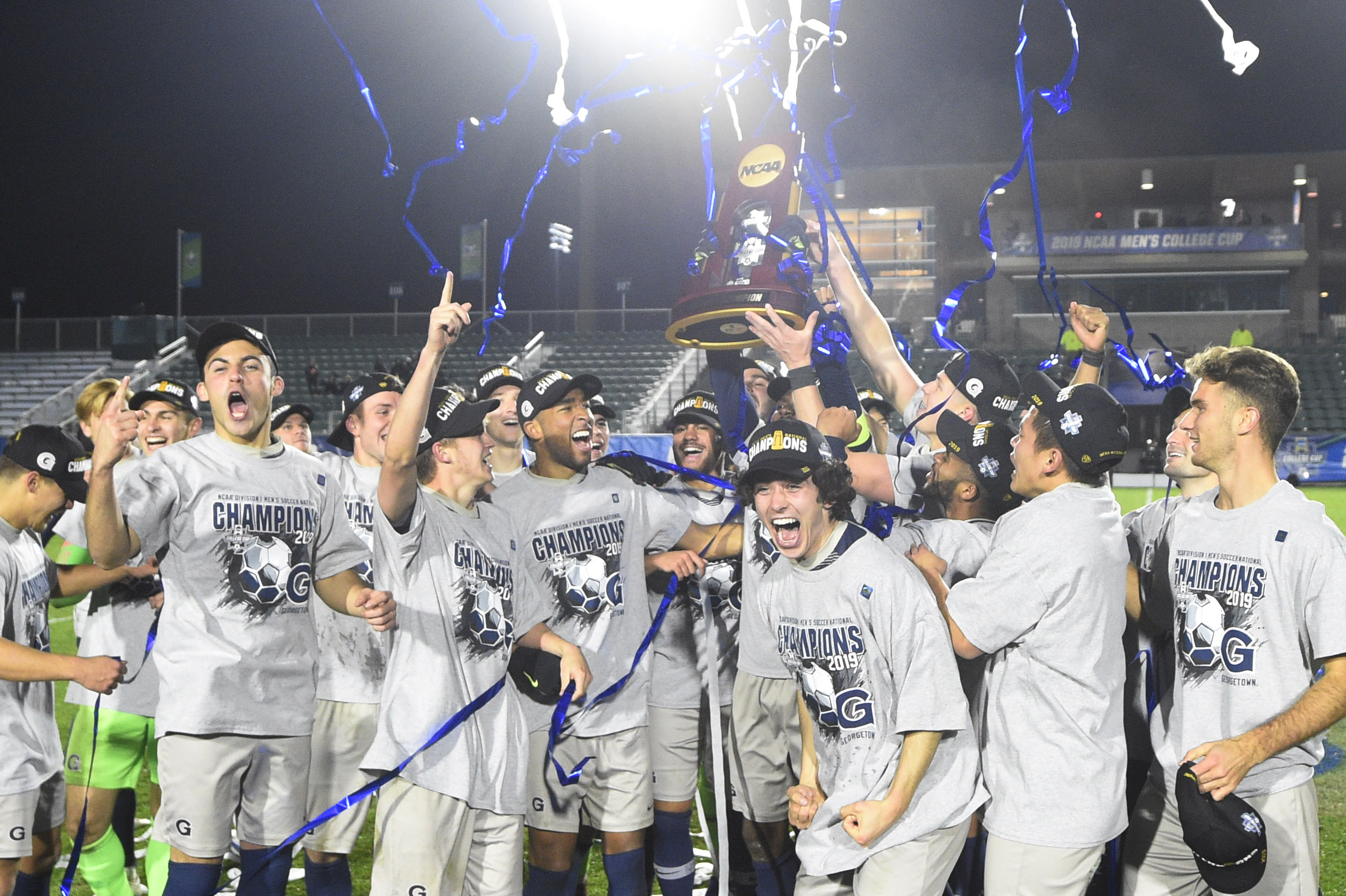 DePauw, for example, previously graduated about 600 students per class, but has only graduated about 400 in each of the last two years, Baker-Watson said.
COVID-19 only stands to exacerbate the problem, Martinez said, as high school graduating classes may decline, and those that do graduate may not be able to afford private institutions due to the economic fallout of the virus. 
Without sports, institutions may have to completely reshape their business models because so much of their enrollment depends on athletes who want to play. "If it's not financially viable, they're gonna pivot," Baker-Watson said. "They may pivot to more graduate programs, or they may pivot to more online programs."
And within athletic departments, some schools may "trim" programs or, conversely, try to enlarge programs with more socially distant or cheap sports, like track and field — though Dubow said she doesn't anticipate many schools will cut programs. Regardless, sports alterations could cause conference realignments.
One opportunity, however, may lie in capitalizing on Division I athletic departments' struggles, Schlereth said. So far, major Division I universities like Stanford and UConn have cut non-revenue sports, and more are expected to drop programs due to the economic fallout of season cancellations.
"There might be this trickle down that could occur," Schlereth said, where athletes whose sports have been cut from Division I programs might be interested in transferring to a Division III program closer to home that still offers their sport. "I think it's an opportunity for them to grow."