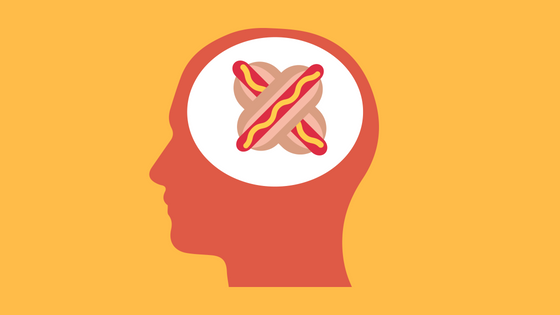 Fourth of July, obviously, is synonymous with fireworks, celebrating freedom, and … outrageous eating competitions. As has been the case since 1972, Nathan's Famous held its traditional Nathan's Famous Hot Dog Eating Contest at the flagship stand on Coney Island. The annual "sporting event" has become so ingrained in American culture that you'd be hard-pressed to find a more apt example of the sheer power and effectiveness possible with successful sports sponsorships and activations.  
Of course, that's only part of the story. We're more interested in the real "patriots" themselves: the athletes on stage downing the hot dogs!
We had the chance to catch up with Nick Wehry, the winner of the Queens regional qualifier for this year's event. Devouring 34 dogs and buns, Wehry had one of the best qualifying performances.
John Collins (Q): I imagine this isn't something you just kinda stumble into. How did you get into the sport of competitive eating, and discover this was something you could do?
Nick Wehry (A): About two or three years ago, I competed in a bodybuilding show, and after the show competitors tend to do a fair level of almost "binge" eating, and I was definitely one of those. It became a running joke with friends at how big my appetite could be, so there was a Paczki eating contest — like a polish donut — that they pushed me to try and I did pretty well at it.
So, I started doing restaurant challenges because they were fun, cheap, and I like free stuff. I did well with those; went back the following year and won the Paczki contest and the money that went along with it.
Of course, I like money and winning, so it was great, and I went down to the White Hut Cheeseburger Eating Contest down in the Big Easy, and actually ended up in their professional event.
Q: Your bio says, in addition to being a husband and father, you're a Major League Eater and Contest Prep Coach. What does that actually mean?
A: So, I'm just a health and fitness guy. I manage a local Vitamin Shoppe, and am very active in bodybuilding, fitness, and physique-type contests as well. I've competed, and do lifestyle coaching as well, predominantly working with competitors on their diet, supplementation and training programs.
Q: I imagine that doesn't involve a regimen of snacking on hot dogs and curling ketchup bottles…
A: (Laughs) No, definitely not…
Q: So you're part of Major League Eating (the official governing body that sanctions all competitive eating events)?
A: As of June. I officially became a Major League Eater back in June.
Q: Describe your journey into "The League."
A: I knew of the contests, but I basically found out last year competing in the White Hut Cheeseburger Championships. I flew down to compete and there was an amateur and professional division. I did well enough to place in the pro division, and came in fifth.
While we (my wife and I) were down there, we interacted with the guys and kept in touch and realized I may actually have some ability to do this. People "in the know" were wondering who I was, kept in touch, and have all been pretty encouraging.
I'm super-appreciative to Geoff Esper, Wayne Algenio, Darron Breeden, and a bunch others; the camaraderie has been huge; really got me into the sport.
Q: What's training and prep like?
A: There's a level of natural, a bunch of heavy-set people that had their stomach expanding do this, but the stomach can only expand to three and a half pounds, so you do definitely have to train.  
I'll go to the buffet, bring a scale, and see how much I can put away, or I'll do it at home, and try to add capacity every time. That's not to say everybody does that, but that's what helped me progress and be able to have a true capacity four to five times the average person.
Q: So there is a method to the madness…
A: Especially, hot dogs are a "specialty food" meaning there's a certain technique to eating it, so I've done tons of practice rounds; grill 'em up and try different techniques to see which is more efficient.
If you watch the guys on stage, there's not any wasted movement. They're efficient machines. They know how to do this precisely. Ten or 20 years ago it used to be just whoever could eat the most at a buffet; now that it's garnered interested with ESPN and money; there's a level of professionalism and strategy to it.
Q: For those that would ask if this is a sport and/or profession?
A: It could become that, but only for a handful of guys. It's definitely a sport, but for me, I'm a Vitamin Shoppe manager, husband, and father of two; it's something I want to pursue, but not banking on a full-time gig in Major League Eating.
Now, I'd be lying if I didn't admit I do want to see how far I can make it. People that say "I compete to be better than myself." That's bull****. You train to be better than yourself. You compete because you want to win, which is where there's the sports element to it.
Q: Are you surprised that something like this has become so established, and such a remarkable business opportunity?
A: No, because it's a draw. It draws money, and that money needs to go somewhere, so as soon as people hear anything draws money, there's an opportunity for it to be a business. Pro wrestling is just grown men play-fighting in their underpants and it's a billion-dollar business. Anything that draws a crowd, there's always a niche — and if not, there will be.
Q: And that there's an entire sports league dedicated to it?
A: Not necessarily. There are leagues for virtually everything — darts, ping-pong, and I came from the bodybuilding world, which is just as bizarre a sport as any. Thinking of something as weird or bizarre is definitely relative.
Q: What have you learned about the business and sport of competitive eating?
A: The biggest thing is the absolute magnitude and how organized Rich (Shea), George (Shea), and Sam (Barclay) have the whole thing is pretty incredible, especially with the number of contests that go on, and how well they organize it.
They've really made it an established sport, and the professionalism with which they treat us is great — and there's also lots of camaraderie among the competitive eaters.
Q: What would you want casual fans and/or those unfamiliar to know about the league, the competition, the entire sport and business behind it?
A: Not many people "get it." To an extent, it's a freak show, which is no disrespect to anybody that does this, but there's actually a culture and following. There's real popularity.  
Q: What has this done for you in terms of social media, personal branding, etc.?
A: I'm not a big social media guy. I should definitely take advantage of it more because especially here, as with any athlete, you are your own brand. Some of the guys are great at social media to grow their brand and find new business opportunities; mine's just kinda grown with minimal effort.
Q: How remarkable has it been to be part of such a big event?
A: This is our "Super Bowl," so to speak, so to be part of this, if you told me I was going to compete with the best guys in competitive eating, I would've told you you were out of your mind. I used to see the contest as a kid, and then between how great Sam, George, and Rich have treated us, and all the pomp and circumstance that goes on around it — it's a really cool experience to be part of.
I've gotten my picture taken, done interviews. It's an entirely different experience being on the sport's biggest stage. I'm just appreciative of the entire experience; it's really surreal being put up in a hotel, getting a custom jersey, having fans and kids wanting autographs or to take pictures. I'm just appreciative of the entire experience.
Q: What are some of the responsibilities that have come along with that?
A: I've been contacted a bunch. My brother called because a local business wants me to put together eating competitions and help organize and be a guest judge at their events; other schools want me to put charity fundraisers together. I'm getting the whole "athlete" endorsement experience.
I have a friend that works for Monster Energy, and they sponsor people in all "genres" — bullfighting, racing — hey probably have lunch ladies and daycare workers at this point, so my buddy contacted them and they dropped off a bunch of sugar-free Monster. Something might come of that.
Want more content like this? Subscribe to our daily newsletter!
And obviously, you're under contract with Major League Eating, so you want to not only represent yourself well, but you also represent a whole bunch of other people and an entire sport…it's important to present yourself in the best light possible and recognize some of the opportunities.
Q: This even gets streamed live on ESPN, ESPN2, gets re-aired, and is watched by millions. What's it like to be involved in a something of that magnitude?
A: That's probably the coolest part. I watched ESPN since I was a kid. They were sports for me. So, this is huge. Like a dream; I made it onto the sports scene.
Q: Now some fun ones. Have you actually read some of these rules? There are apparently penalties — a yellow card for "messy eating," and a red penalty card for "reversal of fortune."
A: (Laughs) Yeah, the setup is a little bit different. It's not actually like soccer with refs throwing cards around.
For messy eating, that's discussed but not usually strictly followed. That's just to prevent people from cramming half the food on their face and letting the rest slide to the ground; that's when you get deductions. They don't expect anybody to eat like they're going to their in-laws for the first time.
And the reversal of fortune…
Q: Yea, great euphemism…
A: And automatic disqualification.
Q: We mentioned ESPN. Would you believe that apparently, the ESPN broadcast of the Coney Island Hot Dog Eating Contest has generated a higher rating than any MLB telecast on the Fourth of July?
A: That's awesome! A bit surprising, but there's a level of relatability and novelty to it. It's cool; it's a sport people feel like they can actually maybe be a part of. I've watched it a lot, so I can see the appeal. People love something different.
Q: Speaking of MLB, their great debate: Is a hot dog a sandwich?
A: That's a good question. Ah, no. It comes on a bun, but no.
Q: OK, on your dogs — ketchup or mustard?
A: Mustard, without a doubt. Ketchup only on a burger with plenty of mustard, onion, and other stuff like Mickey D's.
Q: And you're at a Fourth of July BBQ — OK, let's make that 10th; you'll need time to recover — do you order a hamburger, hot dog, or other?
A: Right now, definitely burgers. And a whole bunch of "other." So maybe four or five burgers, and a bunch of whatever the other is. At a BBQ, I'm a big wing guy. And desserts. Get me some sweets. I'm gonna be over hot dogs for a little while.