In the past, professional athletes' signings announcements hit the news cycle in a number of fashions. The team could break the news outright and open the player up for media interviews. A reporter could use their sources within an organization to publish a story without any prior media coverage — a strategy that launched the careers of respected journalists like Adam Schefter and Adrian Wojnarowski.
Up until now, athletes rarely ever broke the news on their own — unless they were Michael Jordan. But since the early-2010s, athletes are taking it upon themselves to make their signings public through social media.
Arsenal captain Pierre-Emerick Aubameyang became the latest athlete to strategize how to reveal his newest contract. The 31-year-old striker worked with Arsenal to announce his three-year deal through a 13-minute video on the club's Instagram Live feed.
The reveal was not only a success for Aubameyang, but for Arsenal as well. Aubameyang was able to reaffirm his commitment to the club without any interference, and the video saw a peak live audience of more than 250,000 viewers and 3.2 million total viewers tune in across the club's numerous social media platforms.
"He's such an iconic figure for us as our captain and so loved by the fans," Mark Gonnella, director of media, communications and community affairs at Arsenal, told Front Office Sports. "Without getting in the way of negotiations, we wanted to create a fantastic opportunity for us to engage our fans with our captain in a unique way."
Aubameyang turning to Instagram is another example of pro athletes venturing beyond traditional signing tactics and putting themselves at the center of the planning. In April, Jalen Green, the No. 1 basketball prospect in the 2020 ESPN 100 with college offers ranging from Auburn to Kentucky, chose to bypass college to participate in the G League's newly reshaped professional pathway program.
The 18-year-old announced his decision on his Instagram page, and soon was covered by the likes of ESPN and Sports Illustrated. It was notable not only because of the platform in which Green chose to break the news, but because of the trend that it continued.
During Kevin Durant's first first free-agency experience in the summer of 2016, the All-Star rented out a house in the Hamptons for 10 days and hosted meetings with the likes of the San Antonio Spurs, Miami Heat, Los Angeles Clippers, Boston Celtics, his-then team — the Oklahoma City Thunder, and, last but not least, the Golden State Warriors.
After watching the news attention that circulated around his Hamptons experience, longtime agent Rich Kleiman says that Durant had no interest in revisiting that approach after revealing that he wouldn't be rejoining the Warriors.
While Durant and Kleiman were strategizing the appropriate way to announce Durant's next basketball home, they were also developing their latest business endeavor, "The Boardroom." Kleiman said "The Boardroom" was the duo's attempt at creating a platform centered around sports business news on and off the court.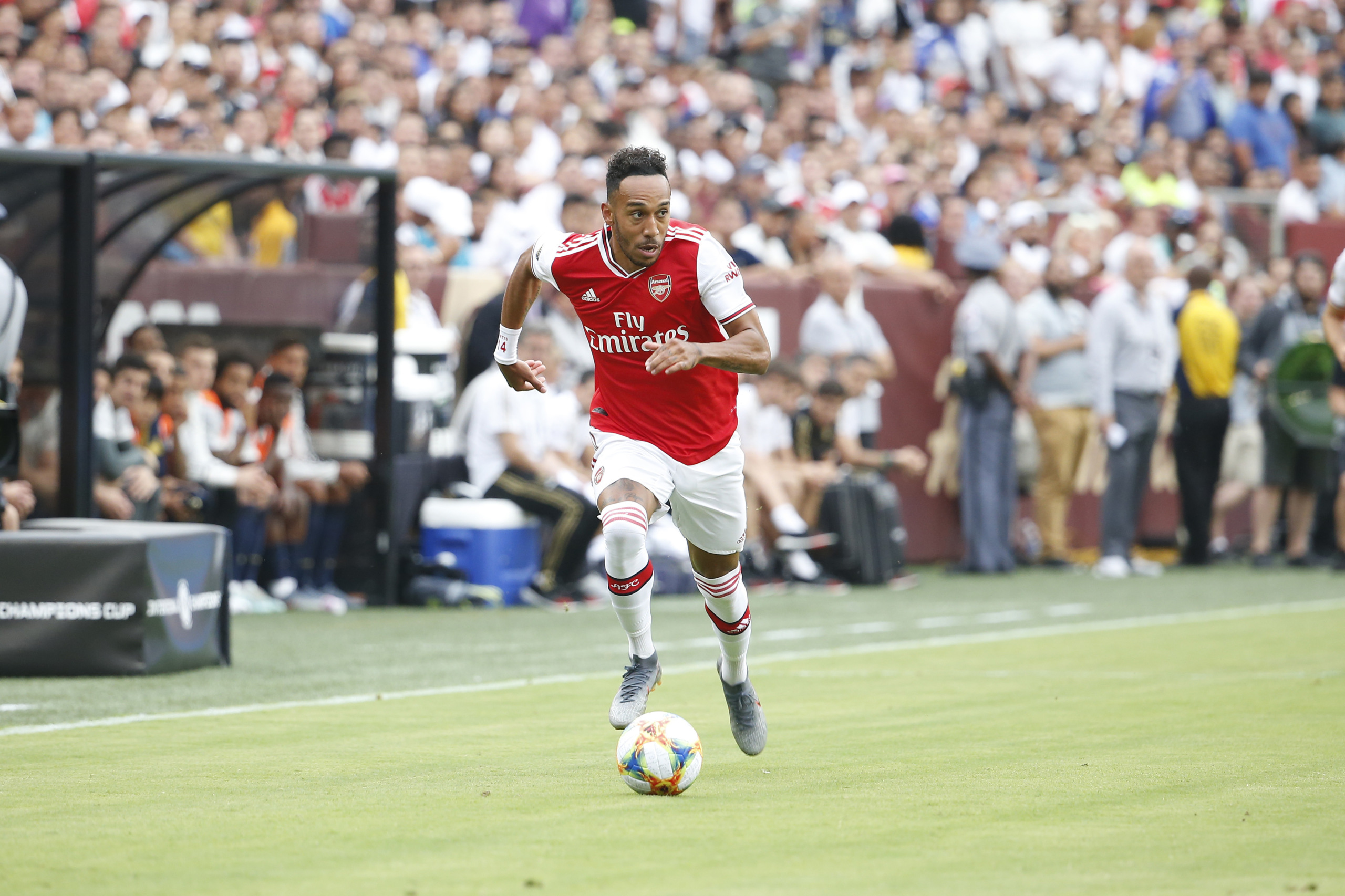 "I said to Kevin, 'Listen, I know you want to be low profile about it, but let's just control the narrative,'" Kleiman said. "There's no reason for you to have to worry about anyone taking it out of context, and we're trying to build a business. You should do what I think is best for you, and I think that we should try to have this as a real launch pad to 'The Boardroom' as a brand."
By the time that Durant decided on his future team, the two-time NBA champion announced that he would be joining the Brooklyn Nets through the platform's Instagram account.
Before Durant's announcement, "The Boardroom" had fewer than 30,000 Instagram followers. By the night of his announcement, it had grown to as many as 204,000 followers and currently stands at 222,000.
"It really, I think, inspired the company and inspired all of us," Kleiman said. "We really started seeing the business more clearly and really focused on continuing to deliver content. Now, a year and a half later, we've built out the company so much further, and [the Durant announcement] was like a big launch period for it."
Seeing the manner in which Durant and Green went about their signings, Kevin Cote, director of sports partnerships, teams and athletes at Facebook, believes that they are two of a growing number of examples of players utilizing their platforms in various ways.
"I think it's just a constant evaluation of how to be creative and how to break through and use these platforms to make these big, massive announcements," Cote said.
Beyond Jordan's infamous "I'm back" fax in 1995, it had been many years until another high-profile athlete took a different route in publicizing their next professional move. To this day, arguably the most publicized player signing came in July 2010, when LeBron James revealed on "The Decision" — a 75-minute TV special on ESPN created around James' announcement — that he would be leaving the Cleveland Cavaliers for the Miami Heat.
At the time, both newspaper and television were the most frequent mediums for athletes to make an announcement of "The Decision's" magnitude. Over the course of the 2010s however, social media has become one of, if not, the most powerful tools for an athlete to maintain control over what's being said about them.
"Back then [during 'The Decision'], social media was such a permeating part of the entire culture," Joon Lee, a reporter at ESPN, said. "I think the genesis of why so many athletes are trying to take their transaction announcements into their own hands is because they want to be able to control the narrative as much as possible. It's a lot easier to do that when you're working with your publicist and working with people in your inner circle."
While more athletes continue to take the path that people like Durant, Green and James took before them, there still is a question about whether or not traditional media will have to compete with, ironically, the athletes they report on to break news. Cote points out that a power couple like Jennifer Lopez and Alex Rodriguez made their engagement public through social media. Not only did Damian Lillard drop his newest sneaker via Instagram Shopping, but he also first released a recent music video on Facebook.
"It's athletes using these platforms, just like you and I use them, for the big moments in their life," Cote said. 
However, both Gonnella and Lee make the case that this approach might not work for all athletes. Gonnella told Front Office Sports that, despite the popularity of the Aubameyang video, Arsenal has no plans to recreate that strategy for any near-term signings.
"You need to be genuine and authentic based on the player that is involved," Gonnella said. "As well as having a special football talent, we have a big personality who's very visible on social media and very comfortable in the environment. You need somebody who it is appropriate for, and that would be the case for all sports people or for all our players. I think, for it to really work and connect properly with our fans, it needs to come from an authentic place for the individual athlete."
While Lee does believe that there's still plenty of reasons for athletes to continue working with traditional media outlets, he also acknowledges that more players — examples ranging from Durant's Thirty Five Ventures to James' Uninterrupted — are creating their own media entities.
"There is a value to talking to a legacy media outlet or a newspaper or espn.com to get your message out there in a slightly different way," Lee said. "That being said, I think a lot of athletes are already becoming their own media companies. You see this in the NBA and other sports as well — athletes who start up their production companies. I think that's going to continue to start happening, and we're going to continue seeing sports really embracing the entertainment aspect of its industry and continuing to monetize it."
Like Lee though, Kleiman won't go so far as to say that traditional sports media outlets will be phased out by the growing trends of athletes creating in-house media companies. They will, however, continue to turn to streaming services to collaborate with athletes.
"The dedicated, loyal following that you know you can reach and target, as well as the level of star power that you get by aligning with an athlete and their fan base and their network, especially one that has put the work in and building it out, it's too valuable," Kleiman said. "I think that's just going to be part of finding a home with some of these bigger services as well."