As the NFL kicks off, more than 13% of Americans — 33.2 million people per the American Gaming Association — are planning to wager during the season.
"The NFL traditionally drives a significant amount of action from sports bettors, and this year appears to be no different," AGA President and CEO Bill Miller said in a statement.
This year, the AGA found 20% of those wagering will do so at physical, legal sportsbooks and another 34% will bet online, both legally and illegally.
The trading team at sportsbook operator William Hill found early demand for the NFL in the spring was "significantly up when offseason news was coming in and all other sports were postponed," the company said in an email.
August and early September action, however, was "tempered due to the availability of both NBA and NHL" which had started their playoffs.
While the William Hill traders do expect an uptick in overall NFL action, they said the light college football schedule will most likely benefit MLB and the NBA and NHL the most.
For BetMGM, demand has been solid for the number of bets, but big wagers have yet to funnel in, said Jason Scott, vice president of trading for BetMGM. Scott said those big bets normally happen right before a game starts.
Scott said the lighter college football schedule will likely hurt overall numbers.
"It's hard to quantify with a number in a growing business but my guess is that Saturdays will be 60-70% down on what we would see in a normal season," Scott said. "The hope is that it will be made up by customers placing more bets on Sundays."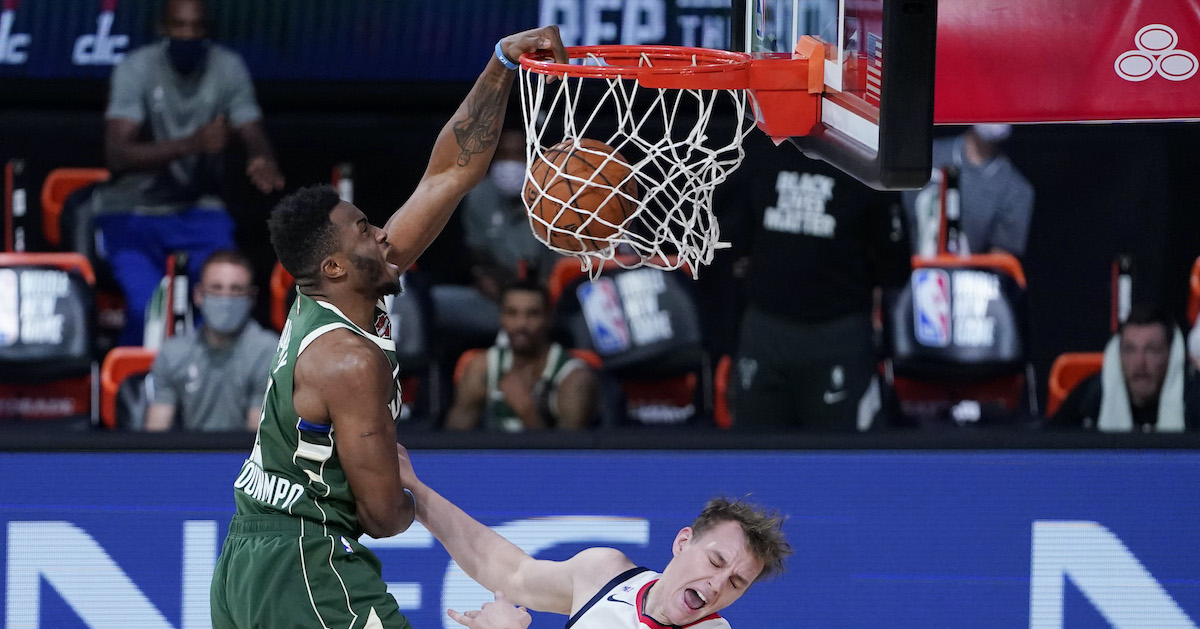 Dustin Gouker, head of content for Catena Media, said the NFL season is "shaping up to be absolutely huge." He believes the amount of bets and money coming in should increase, during a time already important for customer acquisition. The league generally is the top sport during the year and draws in new customers, especially as more states continue to legalize sports betting.
With 18 states and the District of Columbia offering legal sports betting, more Americans will have access to legal sports betting than ever before.
"It's the single biggest time for acquisition as people seek out the opportunity to bet ahead of the season," Gouker said.
Matt Kalish, president and co-founder of DraftKings, said this season is proving to be unprecedented as bettors built demand to place bets when no sports were being played early in the summer, with the NBA, NHL and MLB in August now priming them for the football season.
"There's a head of stream going into the season because there's so many sports still going on," Kalish said. "It's pouring gas on the fire."
As for a college football season without the Big Ten and Pac-12, Kalish said he believes bettors are malleable and they just want skin in the game no matter the content.
Kalish, as a lot of betting operators, can't speak to precise numbers as they're parts of publicly traded companies, but of significant note: DraftKings' bullish fiscal second half projections were without any college football betting.
"They don't want to just sit on the couch," he said. "They want some rooting interest. It's all the same muscle, it can be flexed on a lot of sports."
The NFL stands to gain $2.3 billion annually from legal sports betting, according to a 2018 report from the AGA. Much of that extra revenue would come from benefits of increased fan engagement.
This year's AGA report found of those interested in betting on the NFL, 54% said they were especially excited for the 2020 season — more than the 41% of avid NFL fans looking forward to kickoff.
More than 40% of American adults said they're less excited about the NFL season than last year, whether it's because of the absence of fans in the stadium or the politics around the game.
"While we've known for a long time that bettors are more engaged fans — particularly when it comes to football — continuing to drive them to the legal market is essential for protecting consumers and the integrity of the games they wager on," Miller said