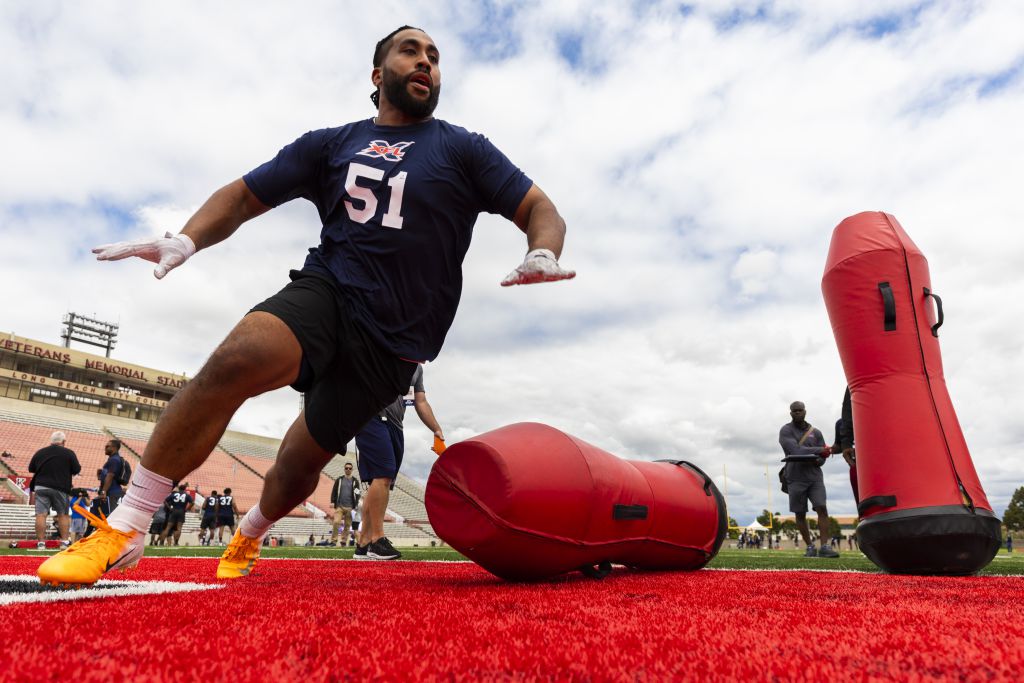 The XFL is finalizing a deal with athletic apparel brand Starter, sources tell Front Office Sports.
The sports brand is expected to design and supply the off-the-field apparel for the reborn XFL and its eight new teams.
The XFL, meanwhile, is also working on a separate deal for an on-field uniform supplier, said sources.
Starter, now owned by Iconix Brand Group, previously outfitted the defunct Alliance of American Football, which filed for Chapter 7 bankruptcy on April 17.
The XFL declined to comment. Starter executives could not be reached. The XFL is expected to announce its apparel, uniform and equipment partners over the next few weeks.
During its first incarnation in 2001, the XFL teamed with Champion for the league's official on-field uniforms, practice wear and replica jerseys. BIKE was the league's official helmet supplier.
In January, Iconix and former NFL star Carl Banks's G-III Sports announced a five-year extension of its licensing deal with Starter, known famously for its 'Starter Jackets' in the 1980s and 1990s.
G-III Sports' licensing deal includes all co-branded Starter product lines for pro and college sports, ranging from the NFL and NBA to MLB and NCAA.
Founded in 1971, Starter was one of the first athletic brands to forge partnerships with pro teams and leagues. By the 1990s, Starter was manufacturing licensed uniforms and other gear for NFL, NBA, MLB, and NHL as well as individual clubs such as the New York Yankees, Mets, and Knicks.
READ MORE: XFL Sees Transparency As Key To Business Success
As Starter boomed in the early 1990s with athletes to entertainers wearing the brand, it reached $350 million in sales. The hip hop community embraced Starter, with DJ Jazzy Jeff starring in national ads. Even Bill Belichick posed for ads in his Starter gear while coaching the Cleveland Browns.
But Starter fell on hard times in the late 1990s and was later acquired by Nike. Iconix bought the Starter brand back from Nike in 2007. Since then, Starter has been slowly expanding back into pro sports.
Banks' G-III brought back the retro Starter Jackets in 2013. For this year's NFL games in London and Mexico, Starter created limited-edition satin jackets for each team to commemorate the games. They sold for $169.99.
After the failure of the first XFL, which was a joint venture between WWE and NBC, WWE Chairman and Chief Executive Officer Vince McMahon is personally funding version 2.0 through his Alpha Entertainment.
READ MORE: XFL's New Fan Advisory Network Will Guide Major League Decisions
This new league kicks off its 10-week regular season on February 8.