As the Patriots and Eagles get ready to face off in Super Bowl LII, you can find GIPHY present at some of the biggest moments of week capturing content and posting it to the NFL's verified channel on the platform.
With over 8.6k GIF uploads and 12.4 billion GIF views, the NFL's channel has become the most-viewed verified channel on the platform, something that the NFL attributes to fans and their passion for the game and the teams that they root for.
"We're excited to see that the NFL has the most viewed channel on GIPHY," said Blake Stuchin, NFL VP of Digital Media Business Development in a GIPHY post on Medium. "Our fans are incredibly passionate, and every day millions of them are sharing GIFs on GIPHY to express their fandom and talk with their friends."
Although 12 billion views might seem like a crazy number, with GIPHY only counting a single load of a GIF as a view, not each cumulative loop, the number could be even higher.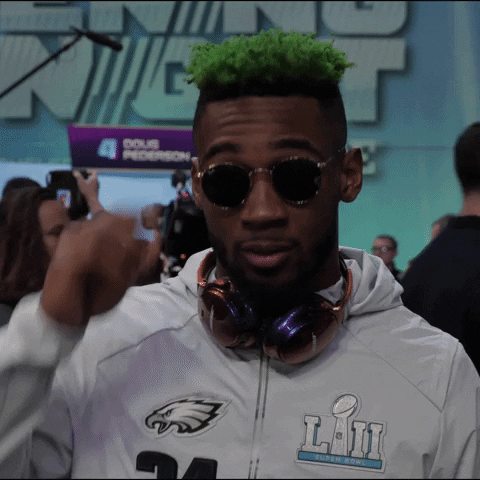 For GIPHY, the success of the channel is a testament to the platform and its ability to drive conversation long after games are over, and in most cases, across every day of the year.
"The NFL entertains fans on game day. GIPHY amplifies and extends that entertainment by making it part of communication for fans all over the internet. Together, we make the game a part of every day," said Blake Rachowin, GIPHY's Director of Business Development in the same Medium post.
In an increasingly digital and multi-platform world, the NFL has to be happy with numbers like this, and it would not be surprising to see them try to monetize the channel in some way in the future.
For now, we can all just hope for more GIF-worthy celebrations and plays this Sunday.
Top 5 Most GIF Views By Team According to GIPHY
New England Patriots
Philadelphia Eagles
Green Bay Packers
Seattle Seahawks
Pittsburgh Steelers