While the COVID-19 pandemic caused havoc for live sports, one sport thrived in a digital-first environment — esports. 
With canceled live events and closed venues, esports quickly adapted to the pandemic. Leagues like the Overwatch League and Call of Duty League pivoted from competing inside venues to an online-only format where the teams and production crews operated remotely and resumed their seasons.
Some of those esports leagues had planned to mimic traditional sports by expanding live events in 2020. Overwatch League prepared to play full-time home and away games before live audiences, and the NBA 2K League built a new venue to house select teams' local markets for the first time.
However, the pandemic forced the industry to rethink its strategy.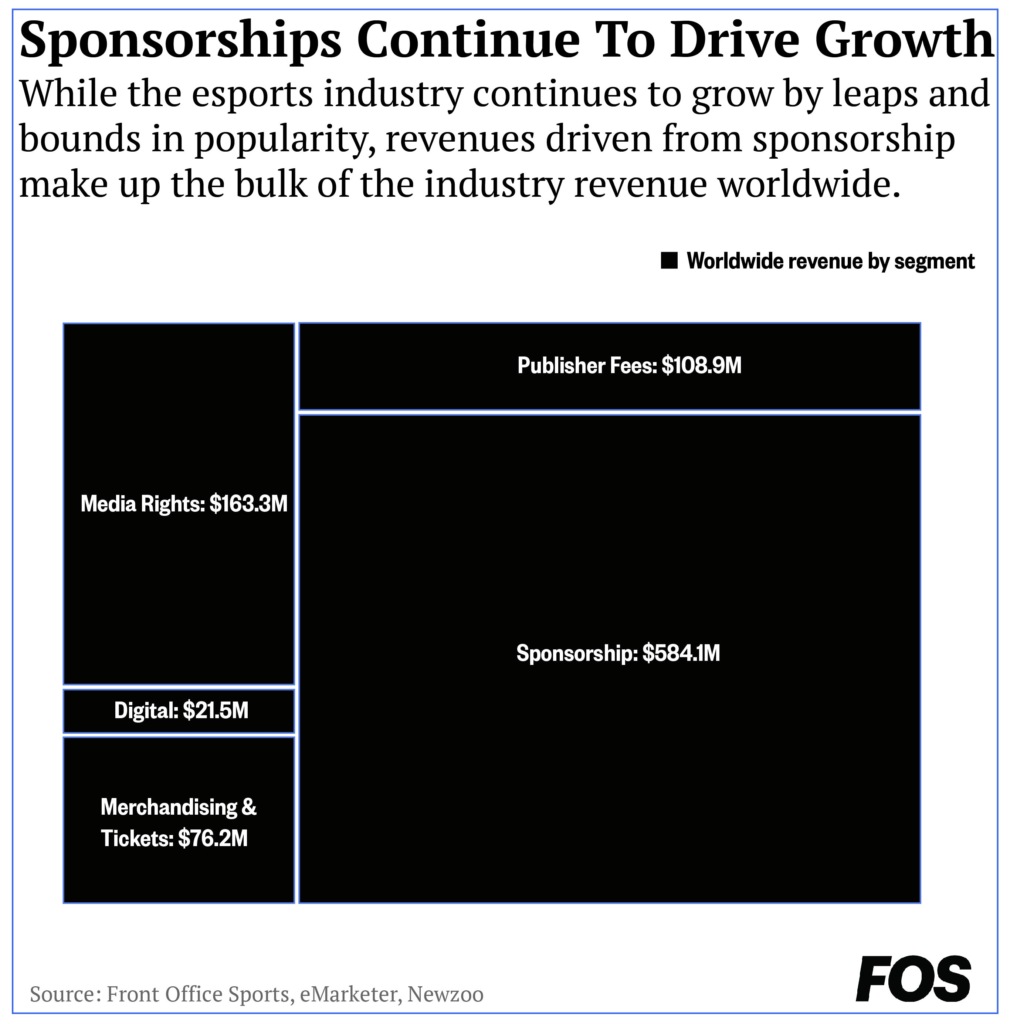 ESPN partnered with Riot Games to become the official linear platform for the League of Legends Championship Series Spring Split Playoffs and held an "Esports Day," for which it ran 12 hours of amateur and professional gaming tournaments on ESPN2.
The quick resumption of leagues also showed brands and sponsors the resilience of esports, which could lead to more ad dollars. Even before the pandemic, esports' digital ad revenue grew 23% or $175 million in 2019, not only showing the demand but the large scale acceptance of the sport, according to eMarketer. It is likely to grow by 12% this year.
The U.S. ad market for esports is much smaller compared to revenues earned from video ads in gaming content. But with the pivot to an online-only format, sponsors are flocking to esports even as live sports return to play. The "NBA 2K Players Tournament" featured 16 NBA players, including Kevin Durant of the Brooklyn Nets and Trae Young of the Atlanta Hawks, who competed against each other to raise money for charity.
In late March, Nascar's eNascar iRacing Pro Invitational Series — a virtual competition between current and former drivers — was widely considered to be the most viewed esports competition ever held on U.S. linear TV, with more than 900,000 viewers, according to Nielsen.
The media hype received by these events raised a lot of awareness around competitive gaming and the streaming mediums, like Twitch and Facebook Gaming, that the leagues use. Facebook Gaming saw its viewership increase by 215% year-over-year in July 2020 with 345 million hours watched. In comparison, Twitch saw a 67% increase year-over-year with 1.4 billion hours watched. Even though Twitch saw a slower July, the rising popularity of esports only opens up more opportunities for advertisers and sponsors to partner with game streaming platforms.
As the industry matures, publishers and brands are getting involved with esports advertising on many levels, from running in-stream ads on Twitch and YouTube to large sponsorship deals like league and tournament naming rights.