On Tuesday, January 24, 2017, Steph Curry and his family made a trip back to where it all began.
Curry, a North Carolina native, voyaged back to his Charlotte area home the night before the Golden State Warriors faced the Charlotte Hornets. While at home, Curry stopped by his alma mater, Charlotte Christian High School, where the high school retired his jersey and held a ceremony honoring the current NBA All-Star.
Additionally, Curry made a stop by Davidson College, twenty minutes north of Charlotte, to catch one of their games. Curry was able to view the newly rebranded student section, "Section 30", created in his honor.
The section is sponsored by Under Armor and Muscle Milk, who both sponsor Curry independently as well.
While visiting, Steph was able to thank both schools for all they had done to make him the player he is today.
He even gave a brutally honest answer of why he wore №20 in high school, but №30 in college and in the NBA (30 was Curry's father's number when he played for the Hornets).
Curry simply said he was, "too small to fill out the XL sized №30 jersey at Charlotte Christian."
The crowd got a giggle out of that one, especially because many Power 5 Conference schools doubted Curry's size all the way up until his NBA break out in the past few years. Curry explained that he has his family and roots to thank for his success.
An athlete's hometown will always hold a special place in their hearts, as shown by how humbled Curry was to have his name honored back at home.
We have seen this as a trend throughout the sports world with athletes and coaches alike.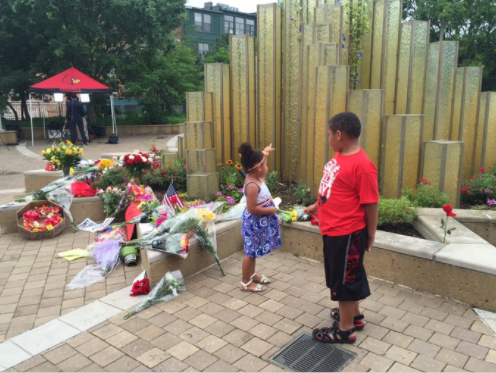 While Muhammed Ali passed earlier this year, he will live forever in his Louisville, Kentucky hometown community.
Since his passing, the city has turned his house into a museum and have built many memorials in his honor.
A Louisville community member interviewed after the passing of Ali explained why his impact was so great,
"I honestly wouldn't feel like a Louisvillian if I did not come and pay some type of respect to him. Now I feel like I have a duty to do something to impact this world because of him."
— TaNaa Davis via ABC News
It is incredible for so many people to be affected by an athlete simply upon the grounds of sharing a hometown. I believe people see all the athlete has accomplished, and it inspires them.
The people understand where the athlete came from and the resources she or he has growing up, and they can relate.
It can make the people in the community feel as though they can accomplish anything and everything they can dream of. I am sure Ali would be humbled by all of the endless love and support in his community if he were still here.
Humbled seems to be the best word to describe an athlete's journey home. To grow up in a small town, and to grow into a national phenomenon, it's probably surreal for an athlete to head back and take a look at the old court or field that used to be home.
It is after all where it all began.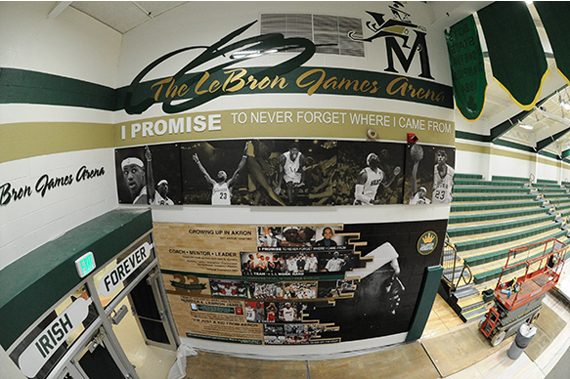 Many athletes form charities to help youth sport programs in their hometowns. One of the largest high profile athletes that holds an active presence in his hometown is LeBron James.
An Akron, Ohio native, James continues to play for the Cavaliers today.
James went to St. Vincent-St. Mary's High School in Akron, and the school has paid tribute to him time and time again.
The high school's basketball arena is named after him, and he has made sure to supply the high school with a plethora of his branded Nike apparel.
James seems to value his northeast Ohio community just as much as the community values him. The same goes for many athletes across the country and the globe. It is touching to see such mutual love and support between an athlete and their hometown. It creates a personal bond, and people who share the hometown of the athlete feel like a part of a big, close knit family.
Speaking as a northeast Ohio native, LeBron and what he has done for our area will always touch my heart in a way I cannot explain. There is an unbreakable bond that exists between an athlete and their hometown, and as a fan of sports, there is something about the two reuniting every now and again that sends a chill down the spine and warms the heart. These people are truly hometown heroes.