Thousands flocked to Huntington Beach to take in the sights and sounds.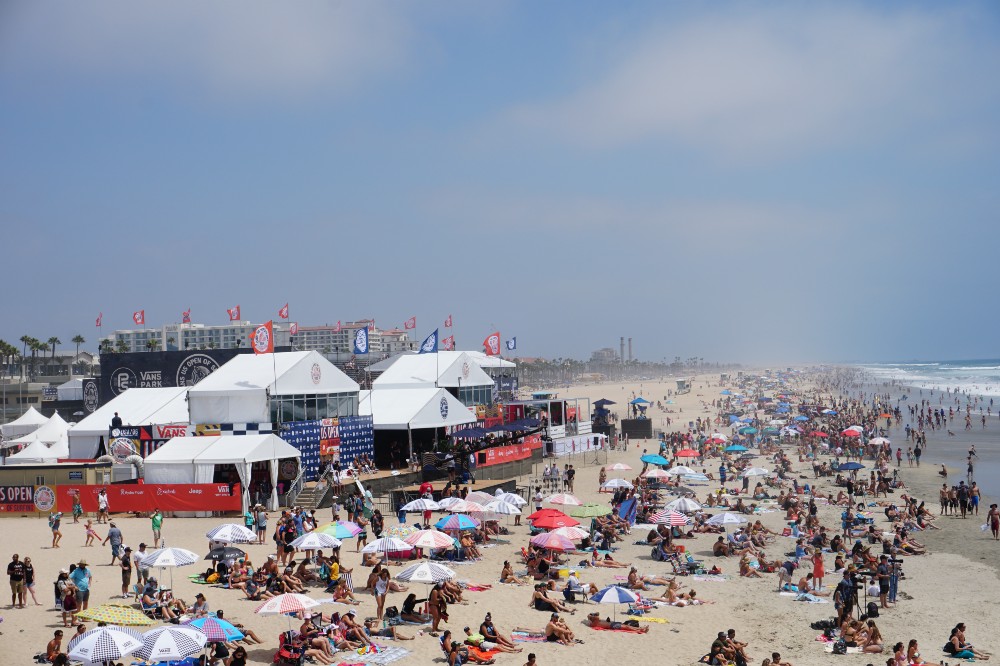 The summer season of surf contests are in full swing as Huntington Beach, CA held its annual event last week. The modest beach town, appropriately nicknamed Surf City, USA, hosts the world's largest surf competition and lifestyle festival each summer. Originally called the West Coast Surfing Championships in 1959, wave riders across the globe descend upon Orange County for the weeklong festivities.
During the 9-day event an estimated $26 million is spent locally and nearly 500,000 people flock to the sunny beach.
Not only are fans treated to world-class athletes catching waves, skateboarding's Vans Park Series launched last year and the BMX Pro Cup was introduced this summer.
With a laundry list of competitors it could be challenging to know who to watch for by the casual fan and tourist. This was a learning experience for yours truly and speaking with athletes was the goal.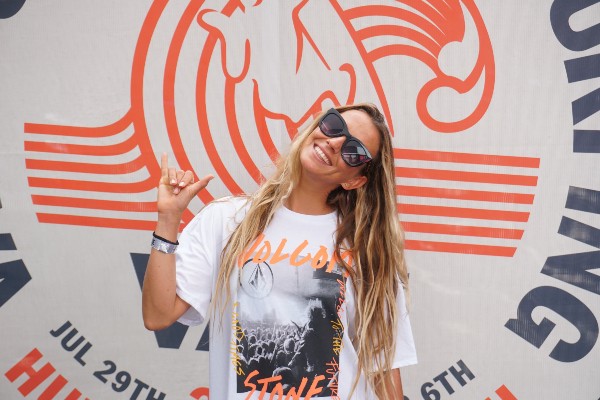 First up was Maud Le Car, the 25-year old from St. Martin burst onto the scene over the first weekend. She won the Championship Tour Trials, granting her a wildcard into the main contest. We spoke about her road to success and what it takes to compete with the world's best.
When did you first stand up on a surfboard? Did you fall in love with the sport on that ride?
I first started when I was 12 on St. Martin island in the French Caribbean. From that wave on, I knew this was my thing.
What was life like growing up on St. Martin?
It's a small island, 14km round. You can imagine it's a small town. Most of the time you're in the ocean since it's all around. It's a cool lifestyle! When I moved to France it was a total culture shock.
What kind of training and exercising do you work on to prepare for surfing competitions?
I have a coach that trains me 4 times a week. In the wintertime and the period with no contests I'll train more. It's a big part of getting ready for these contests. Endurance is important in the ocean, paddling out and catching the waves.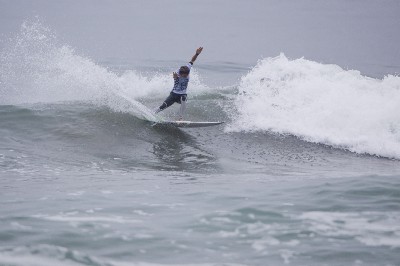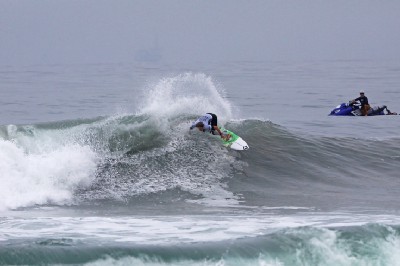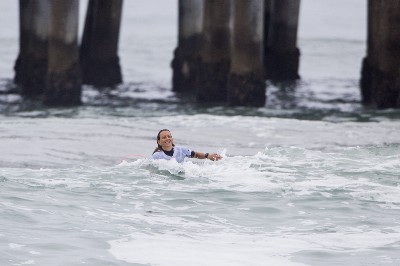 Congratulations on winning the CT Trials wild card. That placed you into the main event for your first time on Monday, what was that feeling like?
Everything went so fast, it's crazy. My dream came true, as I've always wanted to be on this tour. It feels good because I had been struggling the last year on the qualifying tour.
You then faced 6-time world champion Stephanie Gilmore from Australia in the first round. How do you mentally get in the zone when competing with a surfer of her level?
If someone told me this before the tournament started I would have said 'Oh stop kidding me!' I wasn't nervous though, just wanted to have fun and do the best that I can and enjoy this.
The competition didn't get any easier against reigning Women's World Champion Tyler Wright.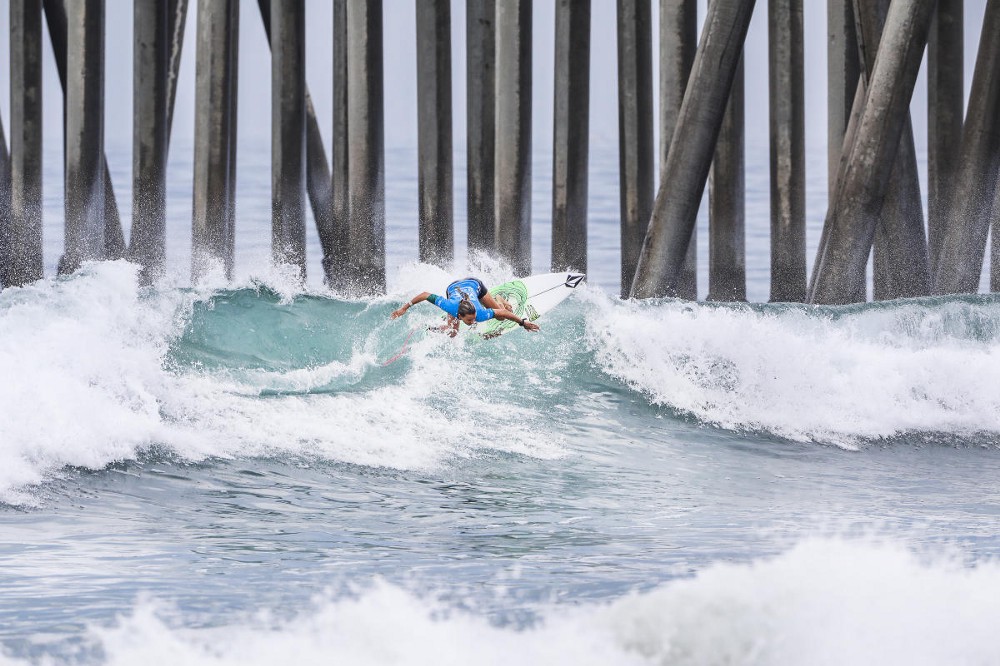 It's crazy, right? Especially this morning, the waves were closing out and I couldn't find my momentum. I started to think too much because yesterday I had nothing to lose.
There's a popular video on your Instagram with you surfing in high heels and a black dress. The caption says you lost a bet. Can you give me the back-story on that?
A sponsor wanted to do something different and we made a bet. They asked if I could surf in heels and to be honest I cannot walk in them. I fall over all the time! After a few tries I became better catching waves in the heels than waking.
How has social media helped establish your brand globally?
I'm not the greatest with social media but do it for fun when I have the time. I don't put pressure on myself saying 'I need to post daily,' it's really natural. I was so surprised this week with messages from the contest. It's gnarly seeing how many people follow me and were so into it. Fans showing support is why I love social media, connecting and inspiring people.
What does Maud like to do for fun when she's not in the ocean?
I love art and painting; this is a thing in my family that everyone is into. When I'm not surfing or training, I'm drawing on my surfboards.
Where is your favorite wave to ride in the world?
Seignosse, France where I'm living right now. The beaches are wide and not a lot of people.
What's the biggest takeaway from your time here at the U.S. Open?
To accept what's happened to you in life, taking the good with the bad. Last year was rough but I knew life is something special to me and I see it now. Maybe one year was frustrating because I didn't win my heats but hard work pays off. I've stayed super determined and continued training, knowing one day I will succeed doing what I love.
Walking around the beach and taking in all the activations and sponsored booths required a Herculean effort on its own. Vans made sure to have a family-friendly environment for all to enjoy. From the vendor village and U.S. Open store to arts & crafts, kids and parents alike were treated to entertainment everywhere they looked.
Later in the week I met up with the G-SHOCK team who are the official timekeepers of the U.S. Open of Surf.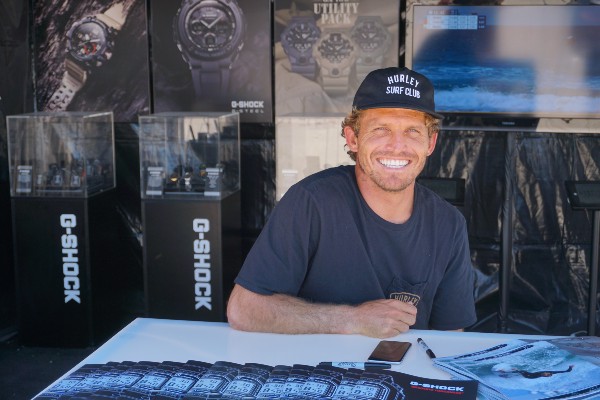 Speaking with Yadin Nicol, the sponsored athlete and professional surfer hails from Margaret River, one of Australia's largest waves.
When he's not in Southern California his favorite place to travel and surf is Indonesia. "The waves may not be the biggest but they're beautiful and I love being out there," he gushed.
From a technology standpoint G-SHOCK offers a lot for the surf community. Their watches have built-in Bluetooth capabilities and a GPS hybrid wave receptor. This allows riders to track swells and know when big waves are coming their way.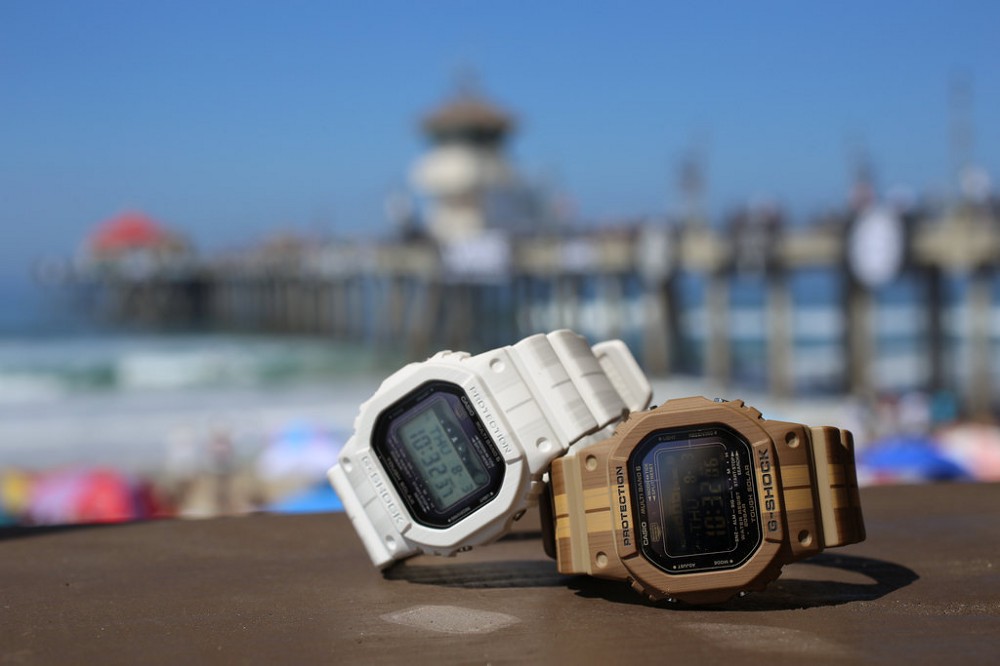 The Vans Park Series drew a big crowd as well over at the concrete bowl stadium. Skateboarding and surfing are synonymous with Southern California, and it was no surprise seeing fans enjoying both. 17-year-old Tom Schaar from Malibu, CA took top honors with big aerial tricks.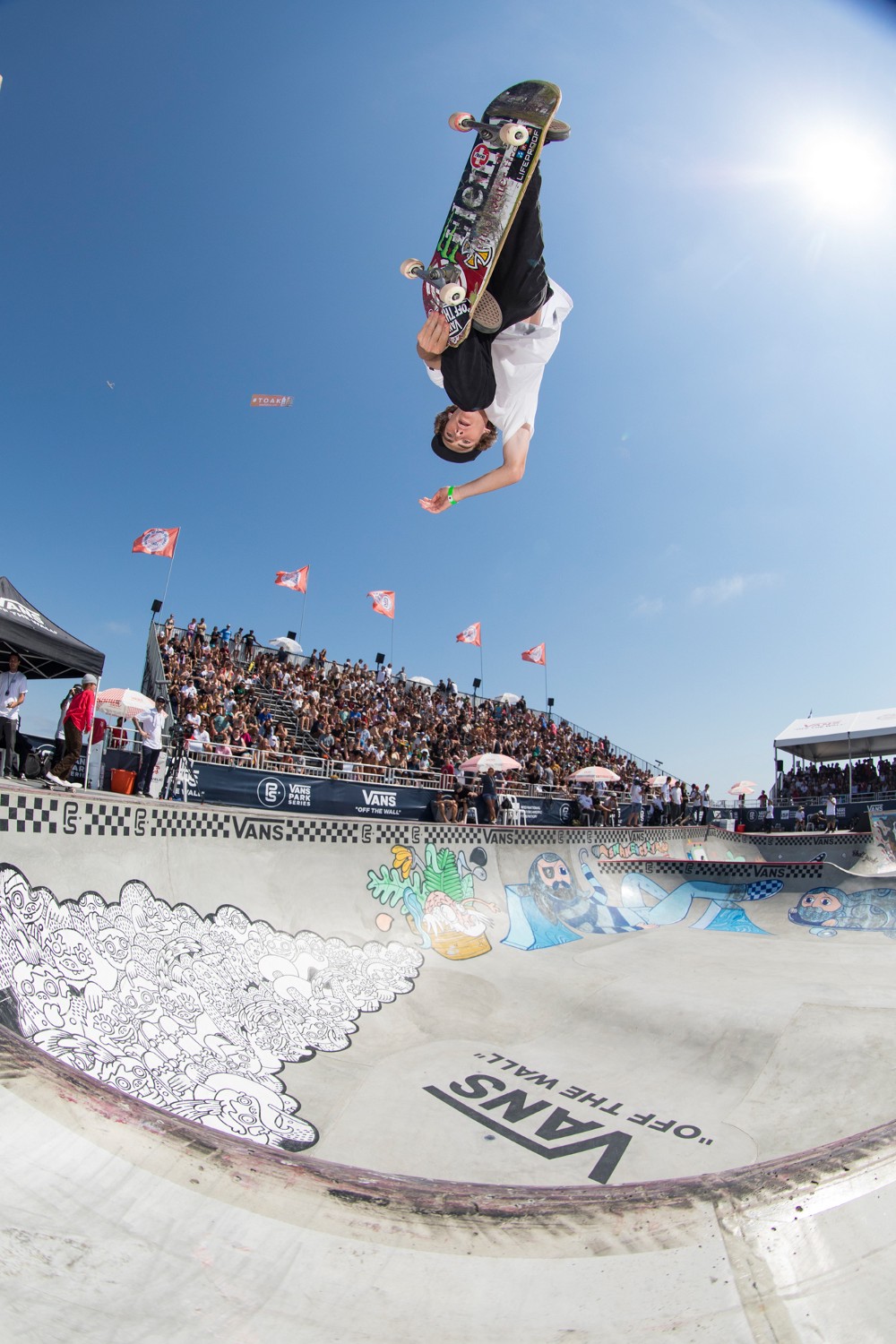 At the end of this epic journey two surfers claimed victory. In the men's Qualifying Series Kanoa Igarashi, the 19-year old Huntington Beach local took the crown and $100,000 prize. Meanwhile, 26-year-old Sage Erickson, also from California, swept the field and won the Championship Tour. Both were treated like royalty as King and Queen of the beach respectively.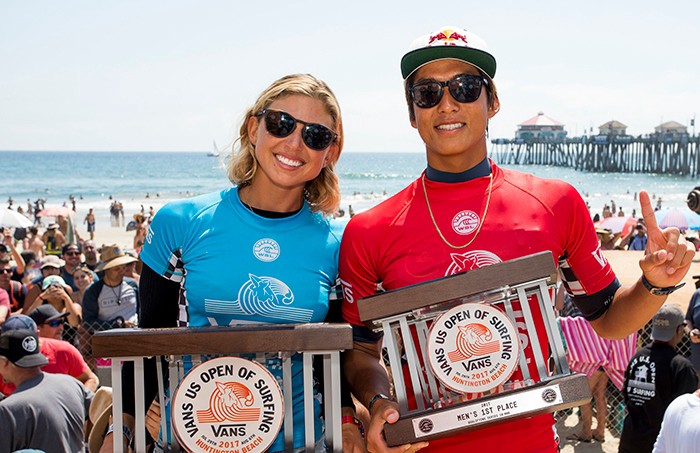 ---
Front Office Sports is a leading multi-platform publication and industry resource that covers the intersection of business and sports.
Want to learn more, or have a story featured about you or your organization? Contact us today.