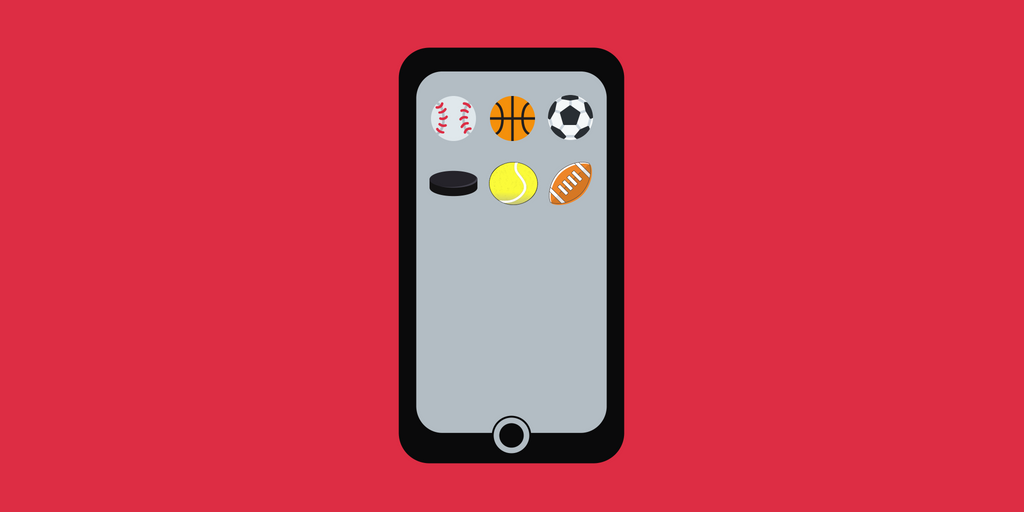 With its new SportsWire app unveiled right in time for the NFL season, USA Today Sports Media Group continues to demonstrate what a successful sports media company must to do to stay relevant, if not ahead.
USA Today is constantly thinking about how to adapt its products and content to best serve its audience needs and is dedicated to bringing passionate fans an easier way to follow their favorite teams. Since its formation in 2011, the Sports Media Group served the passionate fan by acquiring or launching 70 sites that produce digital content for fans that are passionate about a sport, league, team, or a player. Without that dynamic, directed focus, it'd be all too easy for the company to get lost in a very crowded media and sports app space.
[mc4wp_form id="8260″]
The new native mobile application brings all of USA Today Sports Media Group's various team and league focused 'vertical' sites under one umbrella, organizing them into one easy to use, highly customizable interface. It's that duality of offering a broad swath of in-depth coverage while making it a streamlined, highly personalized experience that is key to success in today's sports media landscape.
"Since 2011, as the Sports Media Group's content and audience strategy has continued to unfold, the focus has been on taking all the amazing USA Today Sports assets, adding new passionate focused content, and getting it organized for an optimal digital experience," GM of USA Today Sports Media Group Chris Pirrone said.
When he joined the company in 2012, Pirrone noticed that the core of USA Today sports was trending news and investigatory reporting, but he also wanted to dive deeper vertically to reach that more passionate, committed fan base that's emerged in what have become almost 'digital silos.'
"We had 'broad' perfected, but more importantly we were missing the opportunity to go in vertically with in-depth content and coverage," Pirrone explained. "So, we initially started by acquiring niche sites such as Mmajunkie and Hoopshype with a vertical focus — meaning they produce content that is tailored to a specific sport, league, or team, and are all about serving that passionate, committed audience. By producing quality content that is updated regularly throughout the day, fans will keep returning to the site every few hours to see what they've missed."
As the strategy evolved, they begin incubating and launching new sites such as ForTheWin, focused on trending sports content that younger fans want to consume and share, and most recently launching team and player-focused 'wire' sites, which saw significant audience engagement and page view growth.
"What we found is that when we produced 5-10 stories a day around a passion topic, such as a specific team or player, people would come back, and come back continually throughout the day," Pirrone explained. "It has been a wonderful financial and audience success. FTW has 6-8 million monthly unique visitors and the NFL and NBA wire sites have seven million monthly uniques with a ton of audience engagement."
The SportsWire app brings all of that quality content into one neat, clean user interface perfectly suited for mobile, which is the other crucial element of this initiative.
"We've seen our audience transition to mobile first," Pirrone stated. "The past few years we have focused on making sure our products are being optimized to provide an optimal experience on the mobile web. Three-quarters of our audience is now coming to our various vertical sites on their phone, so we needed a native mobile experience that aggregated our seventy plus sites, but also lets audiences personalize their content feed to the topics that matter most to them. SportsWire is a native app that provides a fast, clean user interface, and also lets users customize their content feed to only follow the sports or teams they love."
That's SportsWire's key differentiator. As Pirrone mentioned, there are already plenty of general sports news apps that provide broad updates and scores — including USA Today's own. The SportsWire app, though, provides a different experience because it gives users the ability to focus on the topics they want to read about, and those topics alone.
[mc4wp_form id="8260″]
USA Today's SportsWire app hits a sweet spot, offering good, quality content tailored to a fan's specific interest without being strictly exclusive. The app provides one native interface that lets fans can combine the various 'verticals' they follow and are most passionate about all in one place, almost like a newspaper published just for them.
To borrow the name of another great USA Today digital property, with this well-crafted strategy, the SportsWire app is definitely going for the win.