Workers at some of the most recognizable digital sports websites have pushed to unionize even as union membership in the private sector is at its lowest point in 130 years.
The Ringer, for example, has had its union recognized, although there's no contract in place for the site started by Bill Simmons that was sold to Spotify for nearly $200 million earlier this year.
Workers at Sports Illustrated — a legacy brand that has seen massive layoffs under its controversial operator Maven — still seek a collective bargaining agreement, something employees at SB Nation and Deadspin currently work under.
"There's a sense like we are all pulling in the same direction, more than I've ever experienced at SI," said Jenny Vrentas, a senior NFL writer at Sports Illustrated. "We are all trying to uphold the reputation and standards of this place. The collective action has been really energizing for me. That's been one really encouraging thing to come out of the unionization process."
More than 90% of Sports Illustrated's staffers elected to join the union backed by the NewsGuild of New York in January. Since the start of 2019, the NewsGuild has organized 2,330 workers, mostly at newspapers that have seen newsrooms shrink to shells of what they were before the internet began to take hold more than two decades ago.
"People who write, edit, and produce content for digital media companies are still enthusiastic about organizing and engaging in the process of collective bargaining," Lowell Peterson, executive director of the Writers Guild of America, East, said in a statement to Front Office Sports. "The industry, including sites that cover sports, is suffering from the decline in advertising revenue and the turmoil in professional sports during the pandemic. People recognize that having a voice on the job is the best protection in an uncertain environment."
The Ringer Union, part of the WGAE, announced on Sept. 18 that it hadn't yet reached agreement with Spotify on "fair compensation, cost-of-living increases, outside work, and promotion" issues.
"Discussions will continue at our next session in October," The Ringer Union said on Twitter. "We remain committed to making our workplace more equitable by securing strong salary floors, guaranteed increases, and clear pathways to promotion. Together, these measures can help mitigate implicit bias and improve morale by helping employees to feel more valued and supported."
Union contracts can't prevent layoffs, although unions do bargain for better severance packages and often have a say in which jobs are cut. The Vox Media Union — which includes many of SB Nation's full-time workers — said in a statement in April it would have preferred more salary cuts versus the furloughs instituted by Vox, although the unit bargained for additional severance packages ahead of layoffs in August.
And a union couldn't prevent the downfall of the original Deadspin.
The staff at Deadspin, part of G/O Media that evolved from Gawker Media, is represented by the WGAE. Last year, Deadspin staffers received a "stick to sports" edict from then-G/O Media Editorial Director Paul Maidment. The site had never followed such an edict since its founding in 2005, and built a dedicated audience because of it.
That led to the resignation of editor Megan Greenwell and firing of Barry Petchesky, Deadspin's interim editor-in-chief in October 2019. Within a couple days, 20-plus staffers quit.
"It escalated so quickly that there wasn't a whole lot that could be discussed or done," said former Deadspin editor Tom Ley. "There were discussions with G/O Media and our union members about what was going on with us and what we were going to do. It really didn't matter to us what the WGAE could or couldn't do because we had made up our minds."
Deadspin — under new leadership — relaunched in March and the new staffers are also covered under the WGAE, which announced a three-year agreement with G/O Media in March 2019. The contract included a boost in salary minimums, guaranteed annual 3% salary increases and 12 weeks of gender-neutral parental leave.
"I was able to get a 360 view of what the company was like before and after the union," said Ley, who worked at Deadspin for seven years. "There were some things that were great, but there were some things that were not so great [under Gawker Media]. There were no minimum salaries. When I was hired as an intern, I wasn't paid. When I was hired under an actual [job] title, I was making like $30,000 a year to live in New York."
Writer Jesse Spector said the fact Deadspin had a union was a major reason he joined the site earlier this year.
"I'm proud of the work that we've done and we are proud union members," Spector said. "We are about to enter bargaining on our new contract. It's a point of pride for me to be involved in that. I made a point of being involved in the union from the moment I joined."
Much of the former Deadspin crew launched a new blog, Defector, in July. Some of the former Deadspin staffers, including some covered by the WGAE at new jobs, have been highly critical of those who filled their old jobs.
The barbs included calling it "Zombie Deadspin" and the more esoteric "Vichy Deadspin," a reference to the French government during World War II historians say collaborated with Nazi Germany.
Timothy Burke was one of Deadspin's top editors and writers before his departure two years ago, so he missed the turmoil last fall. But Burke explained why there has been so much frustration directed at the current incarnation of the site where he and Jack Dickey broke the Manti Te'o girlfriend hoax story in 2013.
"I don't have any personal beef with anyone who works there," said Burke, who is a member of the WGAE. "I have a problem with the quality of the content that's going on a site where tens of thousands of things I've written also appear."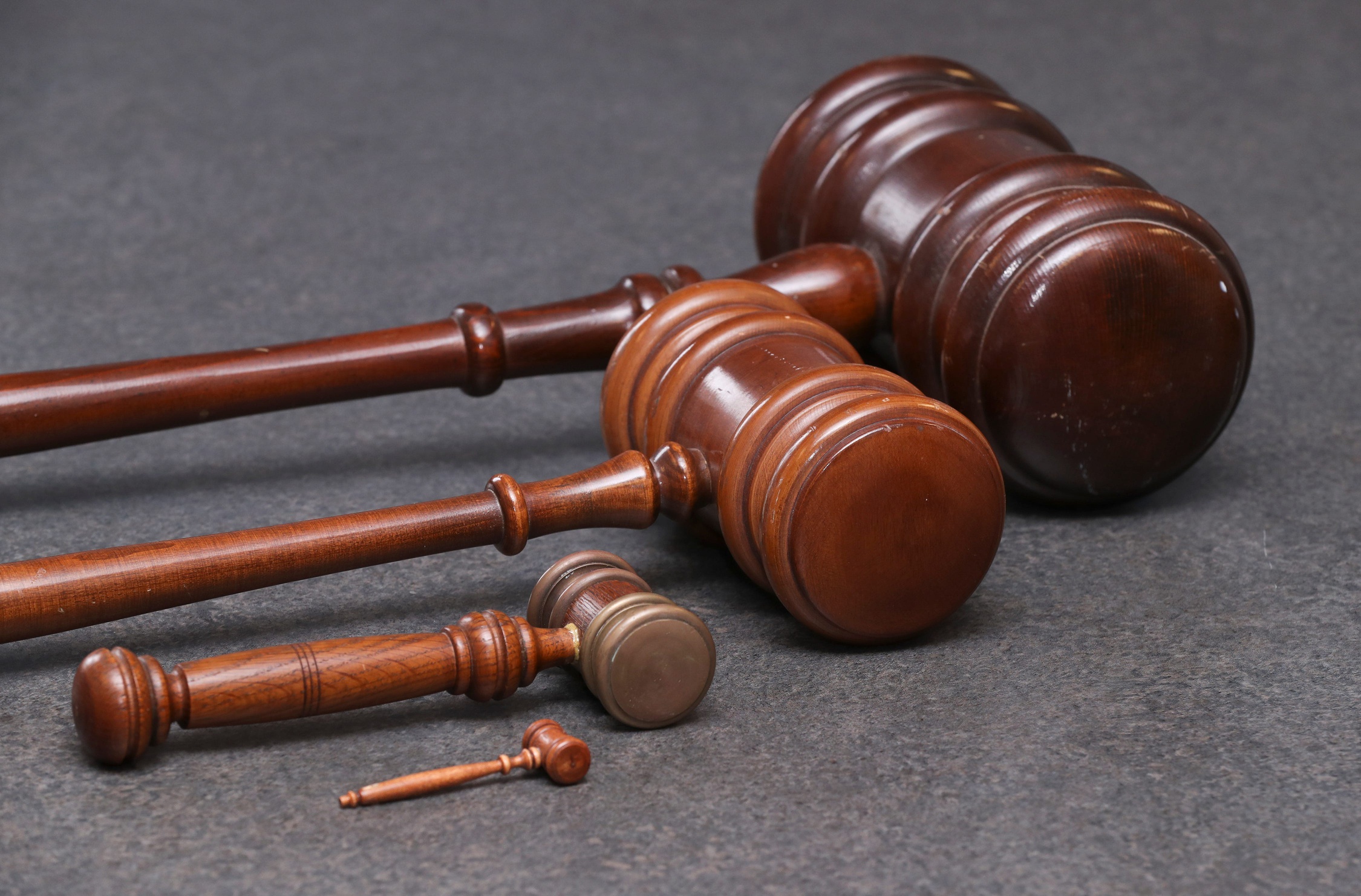 "It's hard to say, 'Quality control' isn't there.' I didn't have quality control. I was completely autonomous," he added. "The reason I was able to be autonomous was because there was institutional memory. Everyone shows up at Deadspin, and for the first couple months you suck. Without anyone being on the staff to guide that, the new Deadspin popped up and it was a parody. It's like if there was a fake Deadspin in the TV show 'Ballers.'"
The new staff was also called "scabs," something the current Deadspin staffers actually aren't since they didn't cross a picket line to work at the site.
"The current employees of Deadspin are not responsible for G/O Media management's actions," the Onion Union, the bargaining unit for Deadspin staff under WGAE, said in an April statement. "They are union members, and have been active in fighting back against management's recent layoffs and callous treatment of this company's employees. … The cowardly and malicious way the former Deadspin writers were treated by CEO Jim Spanfeller will never be okay, but any justified anger over that should be directed at G/O Media ownership, not against staffers who are only trying to do their jobs in a difficult time."
Julie DiCaro, a current senior writer and editor at Deadspin, said she expected pushback when she took the gig.
"Probably 95% of the stuff I got was positive and the 5% that wasn't were mostly from people who troll me anyway," DiCaro said. "Was I surprised to see [criticism] coming from the former Deadspin people going after writers rather than after management? Yeah, I was shocked by that."
"It's disappointing and I think that it really smacks of a high school lunchroom. You can't sit with us, you know, only certain people can sit at this table. You're not in the cool kids club," she added.
A WGAE spokesperson declined to discuss the issue of former G/O Media staffers — including some WGAE-backed workers at VICE Media — taking runs at current Deadspin workers on social media.
"If you're looking for a reason why someone might be put off by the current Deadspin, I would say this: It doesn't really matter who works there now or what they're writing about. It's just not going to feel the same," Ley said. "What Deadspin meant to people for so long was dependent on the group that worked there. Once they leave, it's going to be a different site no matter what. That's not necessarily good or bad."