UFC Fight Pass has been on the receiving end of some fortuitous timing.
In 2019, the platform underwent a significant overhaul of its internal structure, from the backend technology to its user experience, said Crowley Sullivan, UFC Fight Pass general manager. The new version rolled out "as smoothly as a platform could possibly be launched" in December 2019, he said.
"That was a big moment for us," Sullivan said. "Obviously, we had no idea the entire world would change, but we took a real strategic look at our live event partnerships and right sized our approach to the way we approached the partnerships."
"So one of the bigger things we did all through 2019 was develop the most robust and comprehensive original content strategy since Fight Pass launched," he added.
So as live events across the globe screeched to a halt in March, UFC had a library of 30,000 assets ready to go.
"What that original content wound up doing was providing our subscriber base with the content that they were looking for and filled a void," Crowley said. "There was very little, if any, live events across digital platforms, however we had prepared all of this best-in-class original content and we delivered it and the subscriber base devoured it and led to substantial growth and retention in a very real way."
Even without live events for two months, UFC Fight Pass subscriptions are up 28% year-to-date and 23% year-over-year, Sullivan said. Sullivan didn't disclose total subscriber numbers.
Original content was rolled out in several different phases since events were stopped, which Sullivan said has been the foundational element of the business. He also noted some other OTT platforms shifted pricing strategies during the slowdown — some even offering free trials — but Fight Pass never budged.
Sullivan said the growth the platform still experienced shows the fans have been comfortable with the price they're paying for the content. Fight Pass starts at $9.99.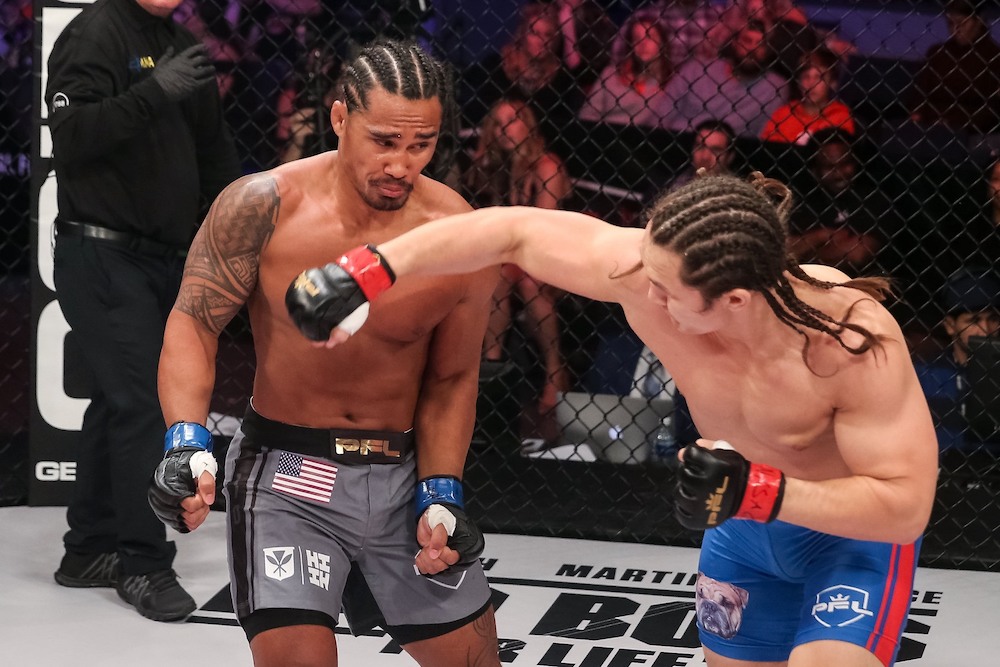 As live events started to come back, Sullivan noted Fight Pass worked to provide additional content around the fights however it could. He believes that helped drive growth as well, when UFC was among the only sports active in May and June.
On the broadcast side, UFC viewership has been strong since its return in May, as ESPN said three of its top-five most-watched UFC events ever have happened in the past four months. Since January 2019, ESPN has broadcast 19 UFC pay-per-view events, including four since the restart.
Those four broadcasts have averaged 1.17 million viewers on ESPN and ESPN+.
"What we're finding is that the UFC continues to grow on our platforms," ESPN Vice President of Programming and Acquisitions Matt Kenny told Yahoo Sports. "There is always competition and we want to provide consumers the most choice and we want to serve as broad and diverse an audience as possible"
As ESPN uses UFC to grow its viewer base and ESPN+ subscriber base, the MMA promoter is rolling out new versions of Fight Pass to help keep that platform growing.
Earlier this year, Russian- and Japanese-language Fight Pass products were launched in the respective countries.
While Russia and Japan had English versions of Fight Pass, the localized versions have helped fuel growth "more substantial" than anticipated, Sullivan said. Currently, subscriptions are fairly evenly split between domestic and international.
"We will continue to localize versions of Fight Pass where the fans are," he said. "This is not Big Ten football that caters to a Midwestern audience; UFC, while it's niche, it's global. The fact there are fans that are so loyal and eager for anything and everything combat sports and UFC, that really gives our platform room to grow significantly."
Fight Pass' revenue is on track to surpass all projects, according to Sullivan, who declined to give specific figures. He said the international growth will help add to the bottom line just by growing the base subscription revenue — which is the platform's only income stream currently.
But Sullivan said revenue sources will expand in the near future, noting his team is working with UFC's global sponsorships team and global distribution partners.
"While we spent 2019 restructuring the strategic approach and fundamental composition of the business and platform, this year we've been working very hard to lay the groundwork for significant incremental revenue streams," he said. "Looking at the growth we've experienced this year, particularly within the context of COVID, we can point to a compelling story that gives us a real solid roadmap to those incremental revenue streams."