Heading into this week's NFL Draft, Trevor Lawrence has landed an endorsement deal with one of the world's biggest sports brands.
Gatorade has signed the presumptive No. 1 pick out of Clemson University to a multiyear contract, according to Jeff Kearney, Gatorade's global head of sports marketing.''
Lawrence's deal with Gatorade could be worth up to $2 million a year, said Bob Dorfman, a creative director at Baker Street Advertising who rates endorsement potential.
Since Lawrence is already a household name, he could rake in $5-7 million in endorsement dollars his rookie season, Dorfman said.
Lawrence is the first quarterback signed by Gatorade since Cam Newton in 2012. He joins a list that includes stars from other sports like Zion Williamson, Jayson Tatum, Fernando Tatis Jr., and Sydney McLaughlin.
The soon-to-be NFL player will pitch the main Gatorade brand.
"From our point of view, he's a terrific fit for our core brand … We see him as being a hero for that flagship product," Kearney said.
Gatorade won't be airing any Lawrence spots during this week's coverage of the NFL Draft on ABC, ESPN, and NFL Network, according to Kearney.
As Gatorade's marketing team becomes more familiar with his goals and personality, look for new Lawrence ads to hit the market by football season. He could eventually be the face for a portfolio of Gatorade brands and personalized products.
"The door's open to do a lot of different things," said Kearney.
The 21-year old has already scored a deal with adidas. Lawrence's flowing hair makes him a natural for the Head & Shoulders shampoo brand, which has cast NFL stars like Patrick Mahomes and Troy Polamalu in national ad campaigns.
"While no drafted QB is a sure thing in the NFL, Lawrence has a high ceiling," Dorfman said. "If he brings postseason success to the Jags immediately, those endorsement numbers could quickly double."
Gatorade dominates the $9.3 billion sports drink market in the U.S. The brand held a 67.7% market share in 2020, according to Euromonitor, compared to 13.7% for Powerade and 9.3% for BodyArmor.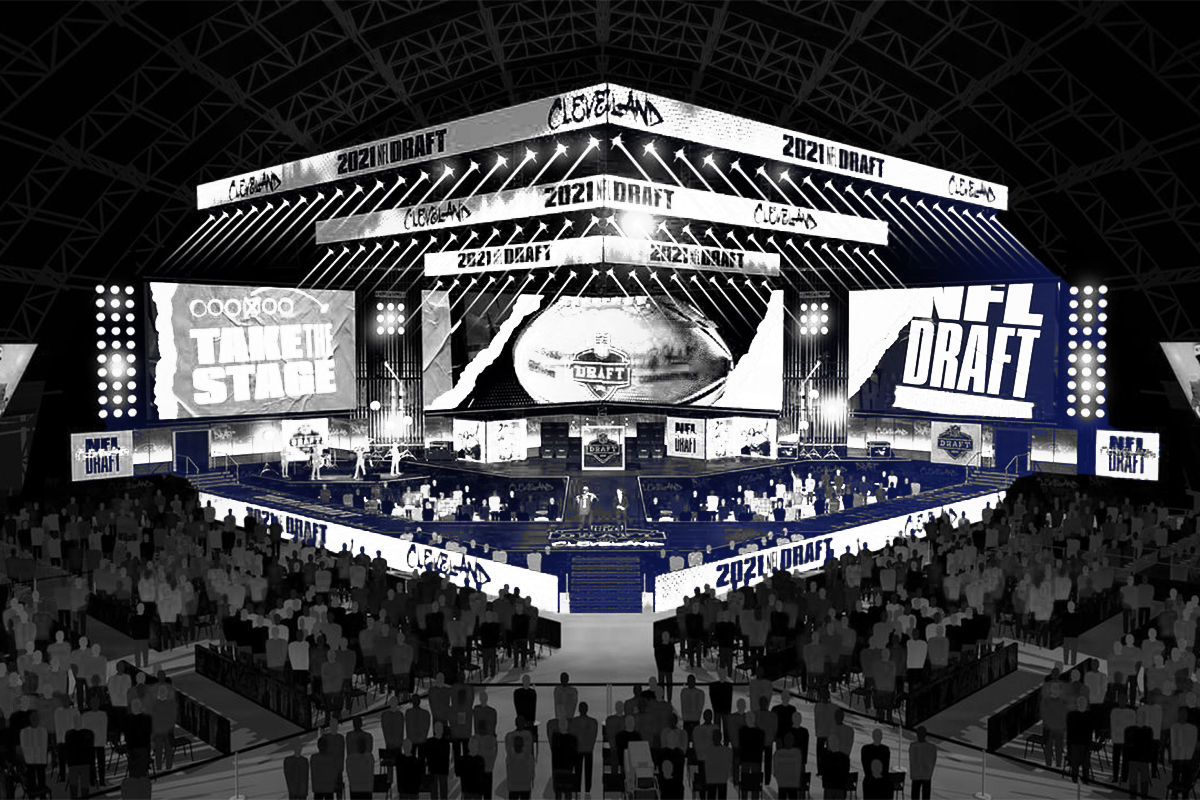 Disney's NFL Draft Strategy
ESPN's Kirk Herbstreit tells what will be different this year about ABC's coverage of the NFL Draft. And who he expects to be 'MVP.'
Along with Nike, Gatorade has created some of the most memorable sports campaigns in history.
Gatorade's epic 90-second ad celebrating baseball star Derek Jeter's retirement in 2014 is considered one of the top commercials of the past decade. In 1991, NBA superstar Michael Jordan starred in Gatorade's iconic "Be Like Mike" commercial.
Lawrence is expected to virtually beam into this week's NFL Draft from Clemson. Will he have a bottle of Gatorade next to him on camera?
"I hope so," said Kearney.