TikTok's run to the top of the social media world has potentially come to a screeching halt. On July 31, President Donald Trump announced that he plans to ban the social media app from operating in the United States through executive action. He made this decision hours after Microsoft reportedly had been exploring a potential acquisition of the ByteDance-owned platform.
A United States ban of TikTok is the latest setback for the Gen Z-focused social media platform. On July 5, India announced that it would be banning TikTok, which had generated nearly 660 million downloads since the app's inception in 2017. TikTok was one of a number of Chinese-owned apps that were banned by the Indian government.
For weeks, the Trump administration has floated the possibility of taking action against TikTok because of its connections to China. Tiktok's parent company, ByteDance, is headquartered in Beijing.
A TikTok spokesperson declined to comment on the ban and the impact this would have on its sports partners, which range from the NBA and the Golden State Warriors to the NFL and the New York Giants.
"These are the facts: 100 million Americans come to TikTok for entertainment and connection, especially during the pandemic," the spokesperson wrote in an email. "We've hired nearly 1,000 people to our U.S. team this year alone, and are proud to be hiring another 10,000 employees into great paying jobs across the U.S. Our $1 billion creator fund supports U.S. creators who are building livelihoods from our platform. TikTok U.S. user data is stored in the U.S., with strict controls on employee access. TikTok's biggest investors come from the U.S. We are committed to protecting our users' privacy and safety as we continue working to bring joy to families and meaningful careers to those who create on our platform."
TikTok U.S. General Manager Vanessa Pappas posted a video from TikTok's main account stating that the platform is, "not going anywhere."
According to a social media executive at an MLS club, TikTok has become an important avenue to bring its brand to people outside of its standard audience. The team had also begun posting sponsored content on the platform, and are in the process of now adjusting expectations with their partners.
Aware of the many controversies surrounding TikTok in recent weeks and months, it made the MLS club executive weary of investing heavily into the platform. They did not rule out a potential return to the app if it avoided a domestic ban. They also declined to comment on if they were exploring other social media platforms to activate in the wake of the TikTok ban.
"We work together with Major League Soccer to determine which platforms house our content. I can't comment on any plans to move to another app," the MLS team worker wrote in an email. "TikTok was becoming an important part of our strategy but wasn't to the point where it was irreplaceable. We will be fine."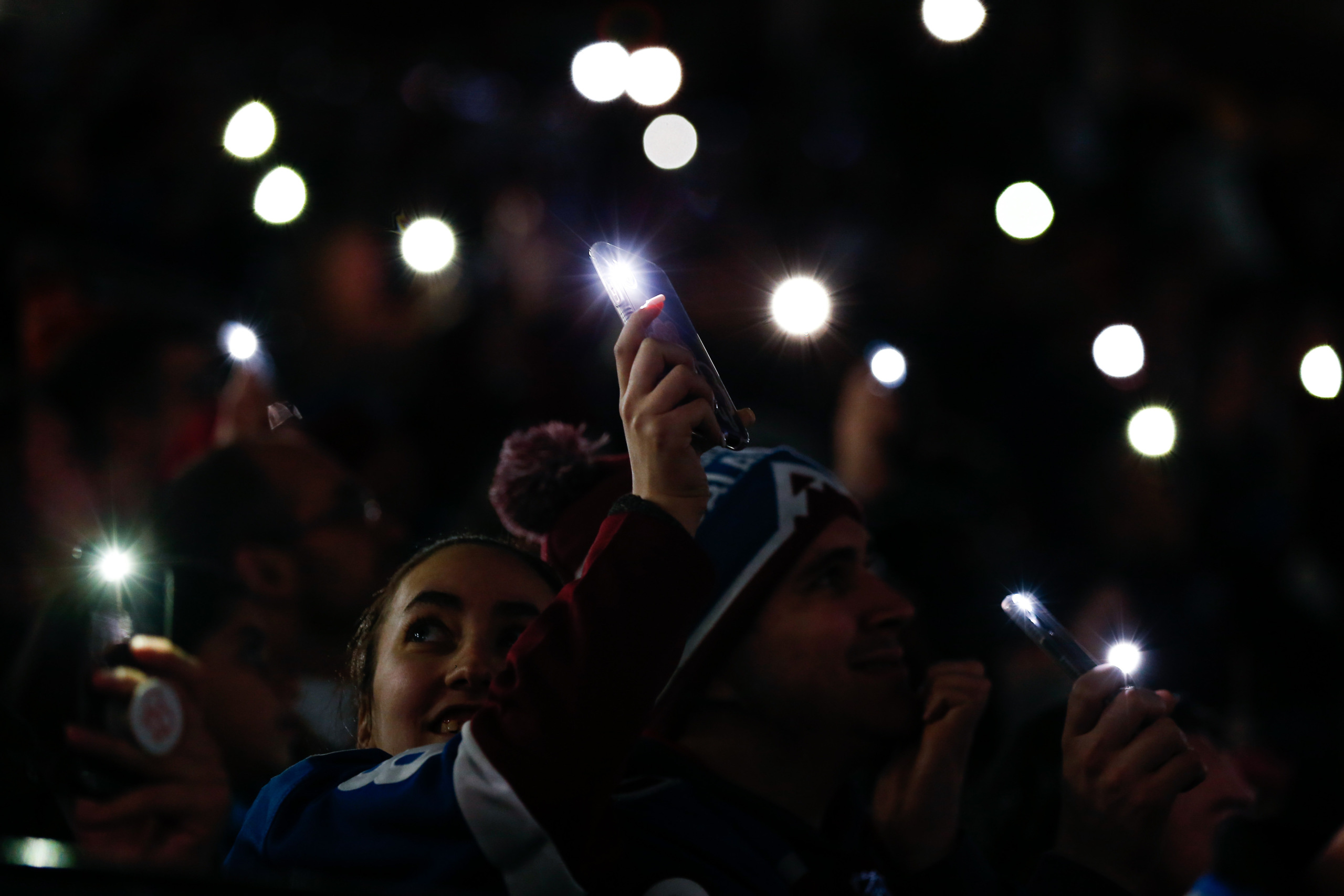 An executive from one of the NBA's leading social media teams said they will continue to operate on TikTok until there is a definitive ban. If that were to happen, they wouldn't go as far as replacing it, but would explore other apps, like Byte and Instagram's Reels.
Founded by former Vine creator Dom Hoffmann, Byte was downloaded 622,000 times on July 9 – the most downloads since the app launched in January. Sensor Tower Mobile Insights Strategist Stephanie Chan told TheWrap that it was also the most downloads Byte had ever seen in a day, up 47% from roughly 422,000 downloads on January 25.
Another follow up to TikTok could be Reels, which will be featured on Instagram and is expected to launch in the United States and more than 50 other countries in a matter of weeks.
"I think that [Facebook] is going to try to capitalize on it and see what ultimately happens with TikTok before they go full steam on Reels because they'll need that stimulation, especially with the younger audience," Mathew Micheli, co-founder and managing partner of media agency Viral Nation, told Front Office Sports in July.
While they also enjoyed TikTok because of the young audience that it connected them with, the NBA social media team executive said other apps were always a higher priority.
"We like TikTok because it reaches a defined audience that is younger than all the other platforms but I still wouldn't say it's one of the most important platforms for us," the NBA team's social media executive wrote in an email. "It's always been sort of a fringe platform that we have fun with and try to reach younger fans with but it's never held the same weight as Facebook, Instagram, Twitter, or YouTube. When we saw how popular it was, and at the NBA's suggestion, we added it to our mix and have been very successful with it but I don't think it will noticeably hurt us to not have it."
Another social media worker at an NBA team said TikTok will now play a role in redirecting the user to their club's other accounts.
"We will continue as if nothing happened if the app does not get banned," the social media worker wrote in an email. "The only difference is that we'll be more conscious and more proactive with transferring our audience to other platforms."
In college sports, the University of Arizona quickly emerged as the leading program on TikTok. Since launching its account last September, the Wildcats have gained 160,000 followers – making it the most-followed main account in college athletics and the third-most followed profile of any of their social media platforms.
Joe Scarpone, digital marketing coordinator at Arizona Athletics, has already seen the benefits of incorporating TikTok into the Wildcats' social media portfolio.
"Our fanbase trends older and I do not think we have 160,000 fans who fit the TikTok demographic, so I say with confidence that our teams have more fans and a stronger connection to fans as a direct result of our ability to reach people on TikTok who we would never have reached otherwise," Scarpone wrote in an email. "If TikTok is able to stick around, the long term effect of our presence on the platform would be invaluable to ticket sales and recruiting."
Like many in the social media world, Scarpone did not expect any TikTok sanctions to come as quickly as they did even after President Trump's chief of staff Mark Meadows hinted on July 15 that a decision on a potential ban of the app could come within weeks. If it somehow manages to remain active, he said Arizona will continue to create content and grow its presence on the platform.
If TikTok's time runs out, Scarpone is of the belief that you should, "fish where there's fish" and see how the social landscape evolves and adapts. Even with more than 800 million active users, he is aware that an interest in short-form video apps will continue long after TikTok's potential extinction. It's just about finding the next way to reach the younger audience, he said.
Scarpone has noticed the increasing popularity of Byte and Reels. Within the first five minutes of Byte's launch, he had already created a profile for the Wildcats. As hype continues to circulate around Reels' U.S. launch, Scarpone is curious to see how it compares to TikTok. With its built-in features like Instagram Stories, IGTV, filters, stickers and AR capabilities, Scarpone admires Instagram's ability to take what works on other platforms and make it into their own – but is not sure if it can execute that with TikTok.
"Instagram Reels has a ton of potential regardless of what happens to TikTok, just because of Instagram's history of predicting and adapting to how people consume content," Scarpone wrote in an email.
"They also have an established user base, which obviously helps. But I think they have a lot of work to do to mimic TikTok's success just based on how people use Instagram – people tend to follow their friends and brands on Instagram, but TikTok was definitely more of an entertainment platform than a social platform. That's going to be a big hurdle for Instagram," he said.
After going months with limited TikTok interaction, Scarpone and the Wildcats had just recently started revisiting the app during the quarantine period. Since July 7, half of their posts have eclipsed 350,000 views, one of which exceeding 2.1 million – its first to surpass one million.
Seeing what the Wildcats have accomplished on TikTok in less than a year makes Scarpone remember the ease it took to find success on the app.
"Every time I created a TikTok with our student-athletes, I would say to them, 'Let's go viral,'" he wrote in an email. "It became my favorite phrase. I thought it was really cool that we were able to afford our student-athletes that opportunity."
"TikTok will never be replaced. Our strategy for TikTok was extremely simple: Make a stronger connection with our fans and reach people that we were not reaching otherwise. That strategy left a ton of room for creative freedom that we will never have on other platforms. That creative freedom is why we had so much success," he said.