For decades, tickets to sporting events have been the centerpiece of creative promotions. With a new normal for early 2021, teams and leagues are going to have to step up their game if they want steady revenue. With new promotional tools, they can score some big wins and soar past revenue goals.
Spinzo's group sales platform can help teams in the live events industry advance their goals even while live events are sidelined. Spinzo also launched Ticket Playbook earlier this year to help the world of ticket sales share ideas and stay connected during the COVID-19 pandemic.
Along with a bit of creativity, Spinzo's features can help create the perfect promotion to combat the current industry climate.
For example, a focus on redeemable flex products is important. It's difficult to know when unforeseen circumstances will cause scheduling changes or cancellations. Give fans the options to not get locked into one specific day or event. Teams have often steered clear of flex products because of the challenges in managing redemption, but Spinzo's new flex plan technology offers end-to-end automation with additional revenue-generating opportunities.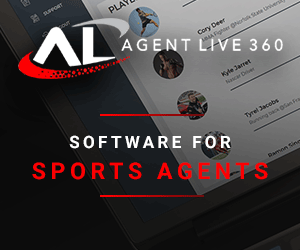 Providing a feeling of exclusivity is also important when it comes to creating demand out for certain products. Create discounts or even products that are only available for a limited time. This doesn't mean that your team can only have a small amount of discounts. Create several discounts that release in quick succession that get fans excited. Lightning deals can be automated to launch in successive hours.
Spinzo's other features can also help ticket sales professionals achieve targets with ease. For example, a social seat selector, group experience tracking, and #CrowdPricing incentives to share help teams fill seats. Organizations can also save time with automated certificate programs, trackable fundraisers, and real-time analytics.
"The launch of Spinzo's new Flex Plan technology is a game-changer for 2021," said Emmanuel Elmajian, CEO of Spinzo. "Season ticket members are wanting more flexible products, and offering them the ability on a per-game basis to customize their seats, upgrade to better seats, double up from unused games, and add friend tickets will be key in renewing their business going forward."
While it remains uncertain what 2021 will bring for the sports world, the anticipation will continue to build for the full return of sports and crowds. Fans still want to purchase tickets to see their teams. This provides an opportunity for teams to create products and experiences that fans have never seen before. Thus, these teams can mark the occasion appropriately and even recoup revenue lost in the past year.
Ticket sales professionals can also join Ticket Playbook to learn from other professionals about how to thrive in their career at any time of year.