All while under the leadership of undergraduate students.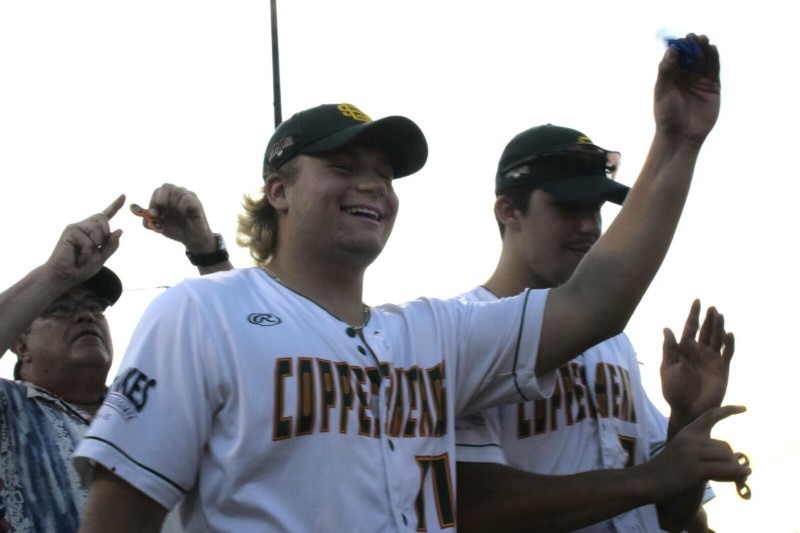 Silly bands, dabbing, and now fidget spinners. The things Americans get into can be quirky, but they sure make for good promotions. The Southern Ohio Copperheads, a Summer Collegiate Baseball team in Athens, Ohio, decided to take advantage of the new craze.
On July 8th, at the end of the fifth inning, more than 300 fans came down to the field to break a world record for most people to simultaneously spin fidget spinners.
Griffin Ward and Maddie Wyke, the Copperheads' Co-Directors of Marketing, came up with the idea back in February.
Ward, a rising junior sports management major told me, "We wanted to pick an experience that would, first and foremost, provide a fun memory for our fans, and hopefully attract some media attention in the process. I recalled seeing the St. Paul Saints set a world record for largest pillow fight on SportsCenter years ago and remembered wanting to be able to do something on that scale one day. We decided to break a world record and began to look into the process."
How'd they do it?
The idea came to life as the undergraduate-run, front office of Ohio University students started pushing "World Record Night" on social media, thru local radio stations, and newspapers.
The team also did an all-out marketing blitz on game day by arriving at local hotspots with the "Cheads" mascot.
Their efforts were recognized on Twitter from Ballpark Digest and Benjamin Hill, a well-known MiLB Promo writer.
Spencer Wilson, Co-Director of Ticket Sales knew the promotion would be a success from the start.
"When we were pitching group outings to organizations and businesses, this was almost as popular of a choice as one of our fireworks nights. The groups and fans, in general, loved the idea and many people already knew about the promotion before they arrived. This was absolutely one of our most attended games of the season to date."
How many spinners did it take?
As for the actual world record, Southern Ohio realized since the record hadn't been set yet, they only needed 250 people to make it theirs. They handed out 350 free fidget spinners, while other fans brought their own.
Ward says they have an unofficial count of 377 participants but are working to get the official number by cross referencing their sign-up sheet, gate count, overhead photos and GoPro time lapse.
If you have liked this, click the???? to the left or at the end so other people will see this here on Medium.
Is it really a world record?
There are two ways to break a world record. One way is to pay $10,000 to get Guinness to send a representative to the site and use the brand name, "Guinness World Record". The alternative, that the non-profit Copperheads used, is paying $10 and providing proof of indisputably breaking the record.
The only downside to this method is that it takes 12–15 weeks for the record to be verified, but for small teams, the cost is worth it.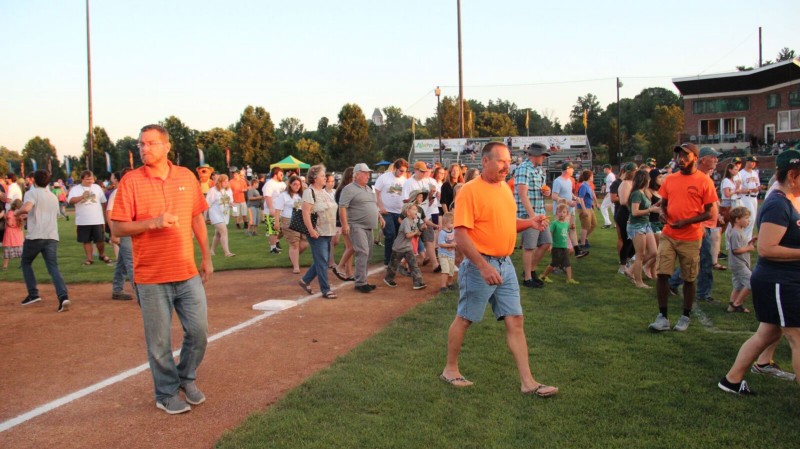 For other summer collegiate clubs and Minor League teams, world record attempts should start making their way onto promotional schedules.
Everyone wants to feel like they are a part of something big, and what better way to do that than break a record? Plus, the attention the team will get, regardless of breaking it or not will be well worth it in the end.
For the "Cheads", the promotion was worth it.
Wyke, a junior at Ohio University stated, "It is incredibly rewarding to have fans come up during the game and tell you what a great time they are having and how proud they are to be a fan. World Record Night was one where I had a number of people express this, and I could not be more proud of my coworkers and the experience we were able to provide the fans."
---
Front Office Sports is a leading multi-platform publication and industry resource that covers the intersection of business and sports.
Want to learn more, or have a story featured about you or your organization? Contact us today.