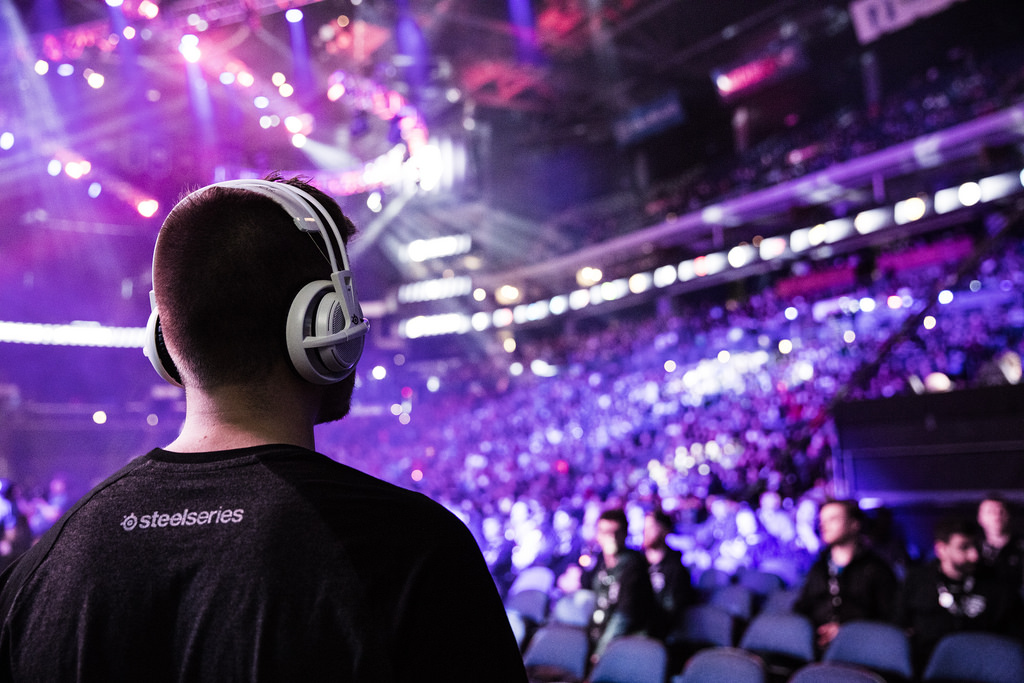 If I had known that esports were going to take off, I probably would have swapped out studying for the LSAT (and later the bar exam) for video games. Nevertheless, the esports arm of the sports industry has taken off without my mediocre NBA 2K skills.
This week I was fortunate to speak with Justin Jacobson, of The Jacobson Firm; Justin is an intellectual property, sports and entertainment lawyer who has made a foray into the esports sphere. Because of the newness of esports, a lot of the legal issues that arise in the sport have to be managed by experts — like Justin Jacobson — who have the arsenal to deal with an area of sports law that continues to develop on a daily basis.
Justin Jacobson, who also goes by the moniker "World Wide Just," has been able to penetrate the developing esports market in order to build a practice that specifically serves esports clients. Thus far, he has "assisted professional gamers, content streamers, and smaller esports teams and organizations."
Jacobson, like many attorneys now competing to occupy the esports sphere, had the foresight to see the esports movement coming. Jacobson emphasizes, "With the rapid expansion of esports and the growing investments from traditional entertainment and sports professionals, it seemed to be the natural progression for [the Jacobson Firm's] work. We felt that we also brought a different knowledge and experience that many of the other esports professionals lacked due to our prior work in other areas of the entertainment world."
The Jacobson Firm, which has worked with companies like Sony, Universal, Warner, and Viacom, was able to use their experience in dealing with the full gamut of entertainment law issues.
Jacobson stresses that there are multiple areas of law that make up the law around esports—akin to entertainment and sports law: "Similar to other entertainment professions, such as music and traditional sports, working with [esports] talent is fairly similar as all that really changes is the medium. Meaning, whether they are a musician creating music, a fashion designer creating a t-shirt design, or an individual getting paid to play a video game, they all have similar legal needs."
Going forward, Jacobson believes that the future of esports is bright. "[W]ith more consistent outside investments being made, there should be additional opportunities for more tournaments in new games and for existing competitions to increase its prize money." With that being said, maybe I should consider picking up a PlayStation controller soon.
If you are interested in the work that the Jacobson Firm does, check out their website here.
Here are this week's Sports Law headlines:
LITIGATION
According to Darren Heitner of Forbes, Sketchers has filed a lawsuit against Adidas AG alleging that Adidas AG committed false advertising and unfair competition as a result of "an allegation that Adidas has been illegally paying players under the table in a way that has economically harmed Sketchers." The complaint was filed in California federal court and could shine a light on whether other apparel companies might have a claim against Adidas AG.
The Detroit Lions are having a tempestuous week. The team is being sued by two former employees of the Lions' video department for racial and age discrimination. The team is also dealing with fallout from the discovery that newly hired Head Coach Matt Patricia was indicted on a charge of sexual assault in 1996; a charge which was later dismissed by the prosecutor "at the request of the complaining individual." The Lions ownership and front office have come out in support of Patricia, who maintains his innocence.
PLAYER HEALTH
Former Miami Hurricanes running back (and current Tampa Bay Buccaneer) Mike James made history a few weeks ago when he became the first active NFL player to seek a medical use exemption from the league so that he could use medicinal Marijuana. James sought the exemption so that he could use Marijuana rather than potentially addictive painkiller medication for his football-related injuries. Unfortunately, the NFL denied James' request; it should be interesting to see how James approaches this denial from a legal standpoint. (FULL DISCLOSURE: I worked with Mike James during my time as a student assistant coach for the Hurricanes from 2010-2011.)
GAMBLING
As the United States still awaits a decision on sports gambling from the Supreme Court, potential participants are wasting no time preparing for inevitable legalization. According to David Payne Purdum, who writes for ESPN, there is a tentative agreement in the state of West Virginia between WVU and Marshall to receive a share of sports betting profits. This agreement, if executed, would be the very first of its kind.