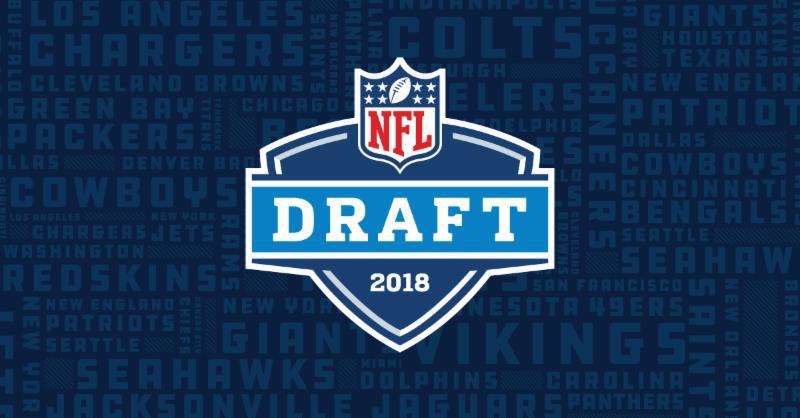 This past weekend was the NFL Draft—an event where collegiate football players are given the opportunity of their dreams: a chance to become a professional athlete.
The contracts that are signed as a result of the NFL Draft are nothing less than fascinating.
Over the next few weeks, players will start signing their contracts with the teams that drafted them; additionally, undrafted players will also sign contracts with their respective teams as well. It is important for sports professionals to understand how these contracts generally work and the differences between being drafted as opposed to being undrafted.
Historically, NFL teams were free to negotiate whatever contract terms they wished with respect to salary, term of years, guaranteed money, signing bonuses and performance incentives. This practice existed as recently as the St. Louis Rams' first overall selection of Oklahoma QB Sam Bradford in the 2010 NFL Draft. Bradford's contract was valued as $78,045,000 over six years. However, with the renegotiating of the Collective Bargaining Agreement (see last week's Weekly Legal Brief), the NFL installed a system of pre-negotiated rookie contracts for NFL drafts going forward. In the very next draft, which implemented the new system, Auburn QB Cam Newton was selected first overall by the Carolina Panthers and subsequently signed only a $22,000,000 contract over the span of four years.
And, while $22,000,000 is no small amount of money, Cam Newton's contract was valued at nearly 1/4th of what Sam Bradford was paid. Pre-negotiated contracts, which are also common in other professional sports leagues, bind a player to whatever agreement he/she is offered based on where they are selected. As a player is selected later in the draft, so too does that player's salary decline commensurate with where the player is picked. As such, Baker Mayfield's contract with the Browns is more or less already predetermined.
Ironically, undrafted free agents ("UDFA's") have much more freedom when it comes to negotiating their contracts with teams. While the amount of money the player is offered will be relatively low compared to a drafted player, UDFA's have the choice of deciding which team to play for and the length of their contract—both essential terms that can greatly alter a player's immediate success on the field. After the draft ends, there is usually quite a frenzy of calls and emails exchanged by teams and agents as teams compete to sign preferred UDFA's before their competitors can. This can also lead to a bit of a bidding war between teams—which helps the client.
Finally, players who are not signed to UDFA contracts and who are not drafted are often given short-term contracts so that the player can compete in rookie minicamp shortly after the draft. Players who sign these short-term deals often agree to terms that aren't necessarily great for the player: generally, the length of the contract is for just the rookie minicamp itself and the pay of the contract is only for a few thousand dollars at best.
One interesting caveat is how NFL agents are affected by this process. There is a notion that pre-negotiated contracts mean that some players believe that they no longer need agents as a result of the contracts being predetermined. For example, Lamar Jackson, who does not have an agent, is going to be agreeing to generally the same contract with the Baltimore Ravens as he would have if he did have an agent.
However, agents are still important (despite these contracts being pre-negotiated) because they can add in various incentives which help the player, and agents are usually experts when it comes to NFL contracts as they are tested on the specifics of what each of these deals contain. Agents also help to market the player to teams and potential endorsers: both of which can improve a player's likelihood of making income that they might not have if they did not have an agent.
If you have any questions or comments about the NFL draft process, evaluating Forbes' projections are a great way to understand them on a deeper level.
Here are the sports law headlines from this week:
EMPLOYEE AND LABOR RELATIONS
The NFL is developing a bad reputation for the league (and team) treatment of cheerleaders. Two weeks ago, Miami Dolphins cheerleaders sued the NFL for issues related to discrimination (on the basis of gender and religion) and settled the dispute in exchange for a meeting with Commissioner Roger Goodell. This week, it was revealed that, in 2013, Washington's cheerleaders were forced to serve as escorts to team guests in Costa Rica and were watched by these guests as the women were also forced to complete a topless photo-shoot. After these incidents and a slew of mishandled domestic violence cases in the past, the NFL needs to get their act together when it comes to the treatment of women.
After an internal investigation found that Bills President Russ Brandon lied, Brandon was forced to resign from his position. Brandon allegedly lied about allegations pertaining to his workplace conduct as well as allegations of personal misconduct related to an inappropriate relationship with a female employee. Again, the NFL and its teams need to get their act together when it comes to the treatment of women.
ANTITRUST AND COLLUSION
Former 49ers safety Eric Reid has filed a collusion grievance pursuant to the NFL's collective bargaining agreement. Reid alleges, as does Colin Kaepernick, that NFL teams are colluding to keep him off an NFL roster due to the political protests that Reid participated in during each National Anthem. It should be interesting to see how these collusion claims proceed now that more players are coming forward to file them; Reid is being represented by the same attorney as Kaepernick (Mark Geragos).
INTELLECTUAL PROPERTY AND TRADEMARK
Under Armour is suing a small clothing manufacturer in Oklahoma called "Armore Fitness LLC" claiming that Armore dilutes the value and infringes on UA's marks. The court here will look at whether Armore creates consumer confusion: that is, are purchasers of athleticwear going to be confused when seeking to purchase UA's clothing as opposed to Armore's clothing. On the other hand, it is not exactly the greatest look for a behemoth like UA to sue a small clothing manufacturer; it is important to evaluate public perception in cases such as this. Check out Armore's brand and determine whether you think you would be confused when differentiating between the two products.