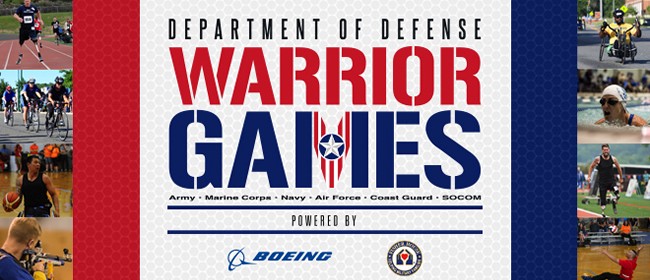 The Fourth of July seems to be the pinnacle of summertime activities. Families go to lakes around the nation for a few days of BBQ, outdoor activities and firework displays to celebrate the birth of the United States.
While those of us clad in the stars and stripes never forget about those overseas in camouflage who are protecting our freedoms, sometimes those who serve are forgotten about once they get back home.
Many professional leagues pay homage to the armed forces on holidays such as Memorial Day, Veterans Day and the Fourth of July by donning patriotic apparel and sometimes having a wounded veteran throw out a first pitch, etc.
In the MLB All-Star Weekend festivities, a Wounded Warrior has participated for each team in the celebrity softball game for the past couple of years.
While it may take many by surprise that these individuals are still able to compete (albeit it in a fairly relaxed setting), the spirit of competition and the drive to remain active is not lost among these Wounded Warriors.
https://frontofficesports.com/atlanta-hawks-renovated-arena-to-feature-first-courtside-bar-9005b4ef3ab9
The Warrior Games is an annual multi-sport competition for wounded, injured or ill service personnel and veterans.
According to its website, "Created in 2010, the Department of Defense (DoD) Warrior Games introduce wounded, ill and injured service members and veterans to paralympic-style sports. The Warrior Games showcase the resilient spirit of today's wounded, ill or injured service members from all branches of the military. After overcoming significant injuries and illnesses, these athletes prove that life can continue after becoming wounded, ill and injured."
After initially reading about this event, the first thought that came to mind was the Invictus Games which garnered national media coverage last year as it was held at the ESPN Wide World of Sports Compex in Orlando, Florida.
The Invictus Games is an international Paralympic-style event that was created by Prince Harry, who at the time of its creation was serving as a Captain and helicopter pilot in the British Army. After serving as the starter of the first event in the 2013 Warrior Games, he was inspired to create a similar event on an international scale.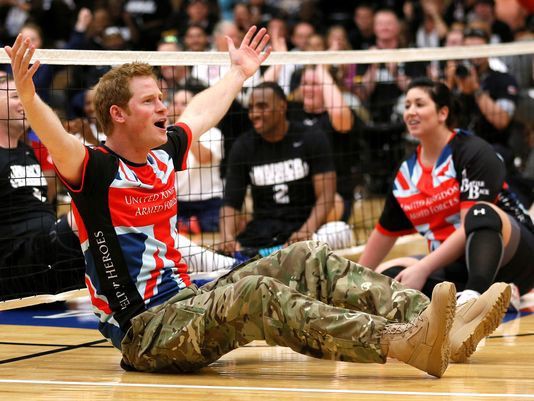 The Warrior Games have been solely for US service personnel, and for the first four years of its existence was hosted by the United States Olympic Committee.
Starting in 2015, the event was taken over by the United States Department of Defense, and in addition to US military branches competing, a team from the British Armed Forces also took part.
The 2017 event was held in Chicago from June 30-July 8, marking the first time that the games were held away from a military base or US Olympic training facility. While not specifically on the grounds of a base or training site, the Navy is a co-host of sorts as the city has historic ties with the Navy, as it has its only Great Lakes basic training location within a short proximity.
Approximately 265 athletes on teams representing all branches of the US armed forces, along with teams from Australia and the United Kingdom competed in eight adaptive sports this year: archery, cycling, field, shooting, sitting volleyball, swimming, track and wheelchair basketball.
https://frontofficesports.com/atlanta-hawks-renovated-arena-to-feature-first-courtside-bar-9005b4ef3ab9
According to its website, "Before a wounded, ill or injured service member may compete to participate in the Games, he or she must first be enrolled in their respective service's Wounded Warrior program, which provides non-medical care to post-9/11 service members who are seriously wounded, ill or injured. Once enrolled, warriors may then participate in structured camps, clinics, trials and daily adaptive sports activities that are executed nationwide with support from the Department of Defense's military adaptive sports program. Athletes are able to compete based on their professionalism, dedication and determination and that of their military medical teams' and families' supporting their recovery efforts."
While an event like this may not garner much national attention, considering it is over a holiday weekend where many people are traveling, the Warrior Games is not only an event honoring these individuals for their service to their country, but also serving as an inspiration to those who may have been injured in battle to show them that they can still live a full, meaningful life.
---
Front Office Sports is a leading multi-platform publication and industry resource that covers the intersection of business and sports.
Want to learn more, or have a story featured about you or your organization? Contact us today.
If you liked this, click the???? below so other people will see this here on Medium.