See how NASCAR's social team captured excitement and drove engagement.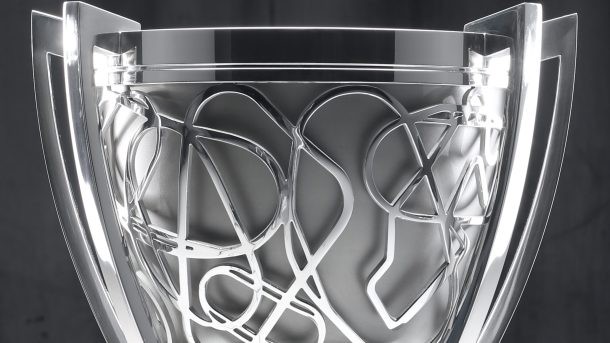 The winner of the 2017 Monster Energy Cup Series will hoist a new trophy at Homestead-Miami Speedway in November. The trophy returns to the 'cup' look that the Winston Cup Series used until 2003.
The trophy is the most unique piece NASCAR has used, made out of machined aluminum, weighing 68 pounds and standing over three feet tall. The chalet includes all 23 racetracks etched into the top.
Jostens, the company who designs rings and trophies for the NFL, NBA, NHL and now NASCAR, said they wanted to encapsulate "the full story" of racing that unfolds over the course of the season.
NASCAR then took to social media to reveal the piece after the announcement was made earlier this week. NASCAR's Instagram impact and reveal method saw over 37,000 likes and 327 comments in the 12 conglomerate video posts. NASCAR's Twitter received over 100 retweets, 445 favorites, 30 comments and thousands of engagements.
The unique Instagram unveiling allows users to see a small glimpse of the big picture but just enough to keep fans interested, engaged and more likely to share and like.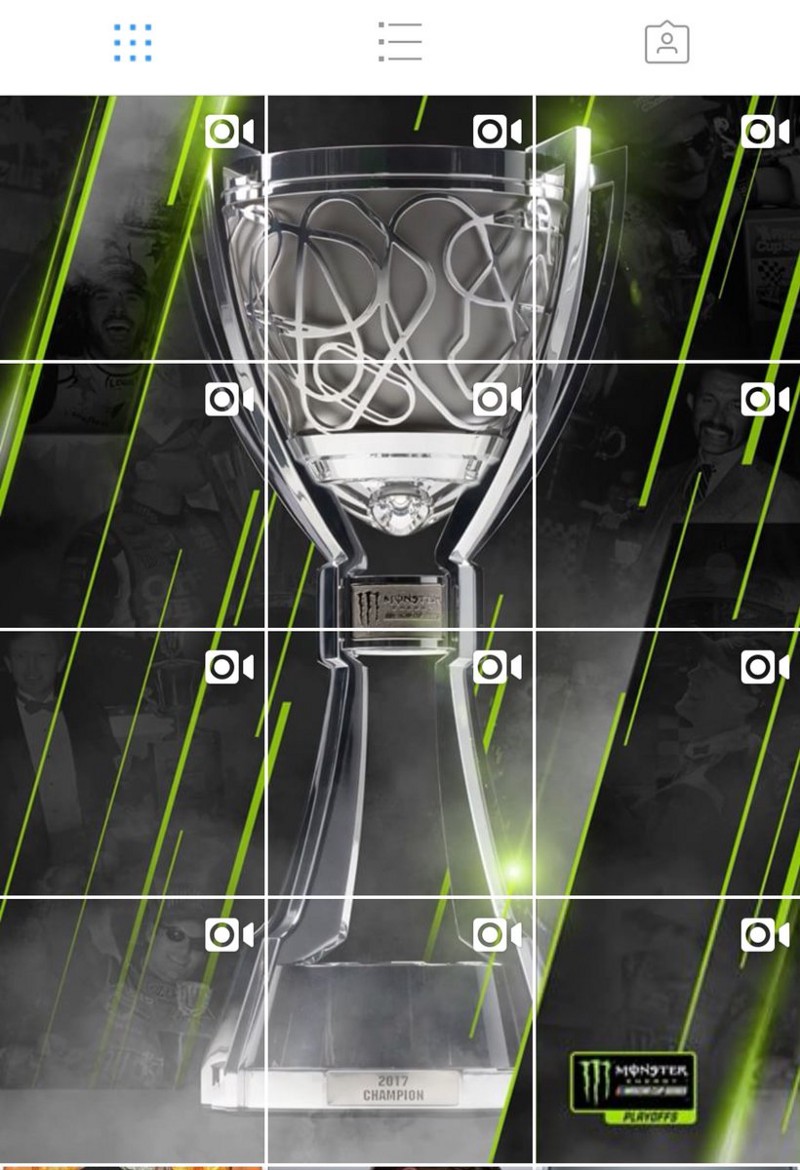 "Our creative design team came with the idea for the Instagram mosaic look," said Chris Littmann, Senior Content and Platform Strategy Manager for NASCAR. "We had a ton of content from a recent shoot where drivers saw the trophy for the first time."
The shoot Littmann is referring to took place earlier in the summer and its suspense garnered over 6,000 likes on Instagram. NASCAR employed different strategies for Twitter, Instagram and Facebook, all giving a unique approach.
"That strategy serves us well whenever we employ it."
NASCAR's social strategy does not stop at unique reveals and tweets, rather using real feedback from fans.
"NASCAR's Analytics and Insights team leverages the Fan and Media Engagement Center to listen to our fans to track the hot topics, hashtags, trending drivers and more," said Littmann. "Something done well every week by outputs at the track and across social media during race week by drivers."
But what about going forward? Littmann added that NASCAR's drivers are an exciting and huge part of progress.
"We'll achieve that, [progress] by creating content that's unique to each platform and bringing fans who can't make it to the track even closer to the action."
Whether that is driver or racetrack promotions, simulcasts on the app, driver podcasts or throwback paint schemes, Littmann is positive the digital age can only continue to spur the sport forward.
The Monster Energy Cup, also capable of holding 600 liquid ounces will not be awarded until November 19th, and NASCAR has two regular season races before the ten race playoff stint gets underway on September 17th at Chicagoland Speedway.
---
This piece has been presented to you by SMU's Master of Science in Sport Management.
---
Front Office Sports is a leading multi-platform publication and industry resource that covers the intersection of business and sports.
Want to learn more, or have a story featured about you or your organization? Contact us today.