Dr. David Chao has used social media to become a preeminent figure in injury analysis.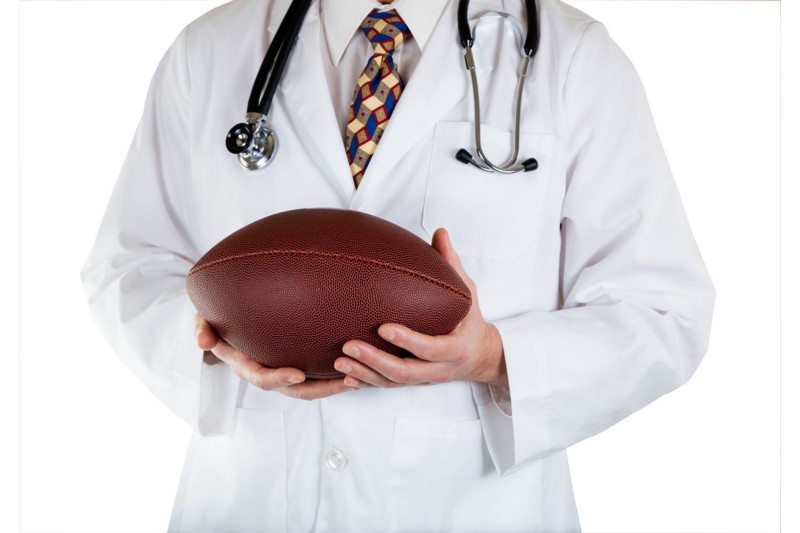 With the advent of social media, the ability to interject insightful analysis and commentary into live sports moments has never been easier.
Finding and serving your followers or audience doesn't always involve vast expertise or experience, but in the case of former San Diego Chargers Head Team Physician, Dr. David Chao, it most certainly does.
Dr. Chao (@ProFootballDoc) has taken his 17 years of experience with the Chargers and put it to an unconventional use to serve a need for fans of the game across many stripes. That skill set has expanded to a number of platforms to become a go-to source on injury news for fans and league sources alike on a timely basis.
For years, NFL telecasts have been integrating officiating experts like former NFL Head of Officiating Mike Pereira and even kicking experts like former NFL placekicker Jay Feely.
The next wave appears to be player medical expertise.
What started as a hobby, Chao has used his experience as well as his ability to diagnose injuries to become a must-follow on social media.
HOW IT ALL BEGAN
Dr. David Chao is a practicing, board-certified Orthopedic Surgeon with a specialty in Sports Medicine. He has an office and a practice in the San Diego area dating back to 1995 as an Orthopedic Surgeon.
Having served with the then-San Diego Chargers for 17 years prior to their move to Los Angeles this year, Dr. Chao noted that questions he would receive from fans started to change during his time with the team.
"The first 10 to 12 years, I would be asked 'Is LT (LaDainian Tomlinson) healthy?' to help our team win this Sunday. The last five years there, the question would be 'Is (Antonio) Gates healthy? He's on my fantasy team!'"
For Chao, the move into diagnosing NFL player injuries began by accident after his twins were born.
He recalls that he would watch NFL games at home and shout out at the television that he knew what the injury and prognosis would be for a player's injury that would occur during the telecast.
His wife finally challenged him into putting this knowledge to good use and, "tell it to someone who cares!"
She went ahead and signed him up for a Twitter and Periscope account for fun, and the rest is history.
"This started as more of a carny (carnival) trick — from film study that I worked on for 17 years," recalled Dr. Chao. "After all, video is the mechanism of injury and the first question a doctor asks a patient is what happened."
It turned into being a "Medical Mike Pereira."
"Some say it's second-guessing. I say it's first-guessing because I give my opinion while the game is going on before any formal announcement."
Dr. Chao, over his career, would interact and examine players on the field, in the locker room, and then spend significant time upstairs in the film room to reverse engineer the injury.
Ultimately, he views it as a dedicated hobby. As he tells it, "The goal is to be as good as Mike Pereira (for correctly explaining injury impact) — that's the goal."
WHAT GOES INTO THE EFFORT
For the "Pro Football Doc," several platforms are part of the effort.
Perhaps most famous is his Twitter presence where @ProFootballDoc can be found reacting to NFL game action on Sundays, and if he doesn't see an important injury from his home, he will often be the recipient of video of an injury from fans seeking his counsel.
"If they go through the trouble of sending the video and making all that effort, I want to be responsive to it."
More likely to look into an injury if a number on Twitter are asking about it, he only asks that people provide him with video besides doing the diligence of checking to see if he's already commented by article or in his feed.
There are several factors that play into making an evaluation by video:
Looking strictly at the injury itself and not the player's reaction (avoiding emotion an attempt to be stoic)
HIPAA statutes — there are players he has treated or is currently treating
Type of injury — a concussion or hamstring, respectively, are impossible to difficult to diagnose
The biggest change in the Pro Football Doc's work for 2017 has been his partnership with San Diego's Union-Tribune at ProFootballDoc.com in working with Pro Football Hall of Fame voter and writer Kevin Acee.
At the Union-Tribune, he works with Acee and other editors to publish articles where 280 characters cannot provide the context necessary on Twitter.
There especially, he noted the importance in being careful in what you say medically, "You can't cut too many corners, but I hope people realize by now it is not insider information with a leaked source. I deal in insider knowledge of injuries, but it is just video."
The partnership also allows him to publish longer form commentary at a faster response rate than previous engagements. According to Chao, it also has garnered over a million page views per month in its first year.
All the commitments add up, and the ones that necessitate perhaps the most preparation are radio appearances on SiriusXM as their sports medical analyst.
Finally, the Periscope account that his wife first signed him up for is a fixture of halftimes on game day.
After Steeler linebacker Ryan Shazier's serious injury on Monday Night Football this season, Chao had over 30,000 views and was able to share a lot more of the subtlety and concern that couldn't be conveyed in print.
Similarly, over 20,000 viewers tuned in for the game window on Sunday Night after the season-ending injury to Eagles quarterback Carson Wentz for the doctor's thoughts.
The floor for Periscope broadcasts is about 3,000 views, with or without any major stories, according to David.
He even once tried his Periscope broadcast from Levi's Stadium at Super Bowl 50 where he was a credentialed member of the media. "The bandwidth wasn't enough to support it," lamented Chao.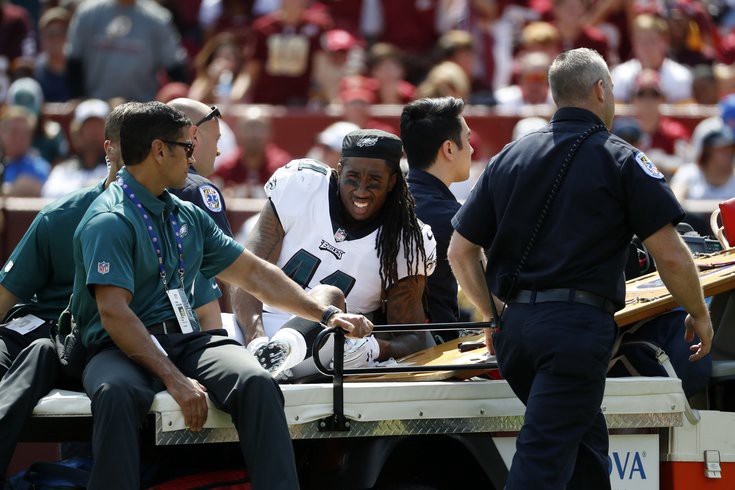 REVIEWING THE 2017 NFL SEASON
Right off the bat in Week 1 there were notable injuries with outcomes not obvious to fans or reporters.
In Philadelphia, the Eagles had acquired Ronald Darby from Buffalo during the preseason. When he carted off with his foot in an air splint, things looked grim and all speculation suggested surgery and the end of his season.
Dr. Chao suggested that Darby only suffered a subtalar ankle dislocation without a fracture — meaning he could be back halfway through the season. The video suggested that a fracture or tendon injury was unlikely, and against the grain, he proved to be right.
I like delivering good news.
Doubt surgery, likely mid-season return.
If IR, good chance for DFR.#Darby @Eagles https://t.co/8IeSHevC4c

— David J. Chao – ProFootballDoc (@ProFootballDoc) September 10, 2017
Also on opening week, Steelers defensive end Stephen Tuitt's injury prompted Adam Schefter's sources to suggest he was likely out for the year.
But, Dr. Chao's suspicion that he might only miss a week or so of action based on the video proved to be the actual outcome.
Taking the glass half full approach on #StephenTuitt. Hopefully, not just wishful thinking. https://t.co/ySk5oHFbL4

— David J. Chao – ProFootballDoc (@ProFootballDoc) September 11, 2017
By October, an early Sunday Night injury to Houston Texans star defensive end JJ Watt cast a pall over the night he was recognized by the home crowd for his efforts raising funds in the wake of flooding from Hurricane Harvey.
While many suspected an ACL tear, by review of the video, Dr. Chao saw a concern for additional damage to the knee that was foreboding and made the correct call for a very unusual lateral tibial plateau fracture. When he was sent to a nearby hospital, it was clear this was the case.
In Seattle, late round rookie running back Chris Carson was a revelation for the Seahawks at the start of the year — until late in a Sunday Night contest when both teams were playing out the string where he suffered serious injury.
Seems like season-ending break for Seahawks' Chris Carson https://t.co/HyDJR1EKv9

— David J. Chao – ProFootballDoc (@ProFootballDoc) October 2, 2017
The Pro Football Doc was adamant that Carson was a real long shot to return in 2017 — playoffs or not — and commented as such when Seahawks coach Pete Carroll was openly suggesting the early return at the end of the eyar.
Again, it turns out he was correct as Carson suffered a setback in his recovery not long after.
Sporting a proclaimed 95% accuracy rate (publicly vetted over three years), David Chao isn't always perfect, but he has continued to hit on the big stories of the year. Case in point — the two superstar quarterbacks whose injury fates determined their team's fortunes for the season.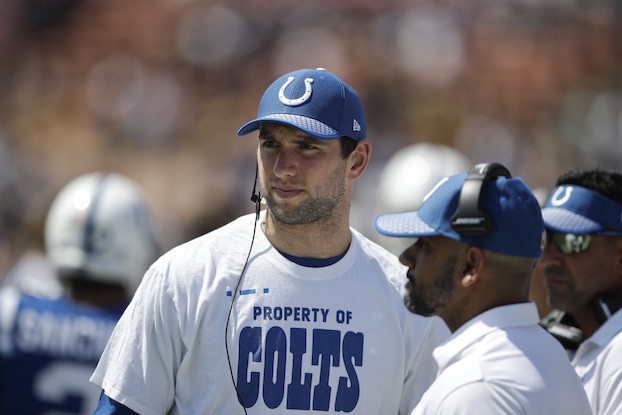 For the Colts' Andrew Luck, injury news dogged him much of the year, but for most of the offseason, the national press seemed to simply accept that he would be ready to begin Week 1 under center.
Back in the offseason, Chao pointed out a key part of Luck's recovery from offseason surgery — that he would need six weeks minimum of rehab once he began throwing.
Luck returned to practice in early October, but was shut down by the middle of the month due to setbacks.
Since that time, Luck has sought treatment overseas in Europe with a target to resume throwing in February 2018. The doctor shared his concerns back in November on the approach as it could put his 2018 season in jeopardy. More recent reporting suggests Luck might be altering to a prudent course.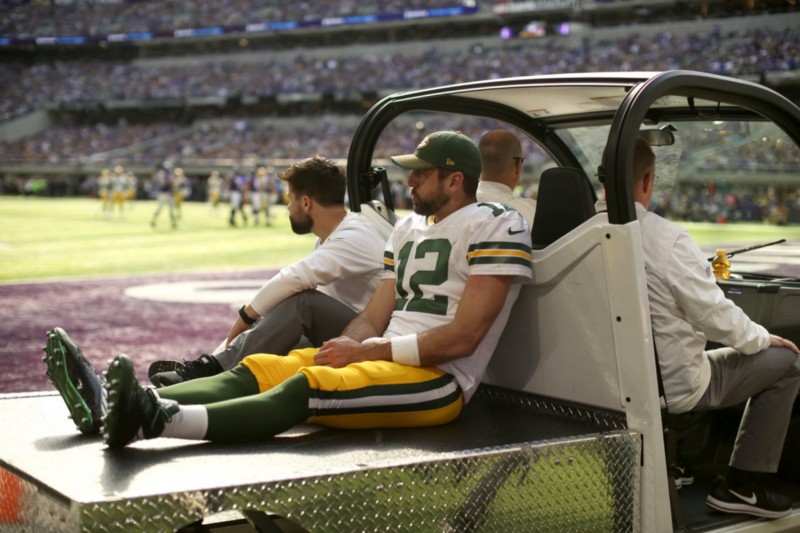 Andrew Luck's labrum problems differed greatly from the broken collarbone of Green Bay Packers' quarterback Aaron Rodgers most in terms of when each was able to begin throwing.
For Luck, it took much of the year. For Rodgers, it only took weeks.
While the video of Rodgers' injury against the Vikings in October led Dr. Chao to believe Rodgers softened the blow initially for something less severe than a broken collarbone, the quick move toward surgery allowed him to forecast a window to return that hit the mark.
This may be good news as it could speed up recovery as discussed yesterday here: https://t.co/BdGBAJkMvD https://t.co/nRwlHgckvO

— David J. Chao – ProFootballDoc (@ProFootballDoc) October 16, 2017
After surgery involved 13 screws and two plates, he was able to "read between the lines" that the double-plating procedure was indeed structured to assure early return for the Packers star.
13 screws and 2 plates is actually good news for @AaronRodgers12 @packers. See why: https://t.co/vZnoS7Wg5Q https://t.co/ndwg1MR9cP

— David J. Chao – ProFootballDoc (@ProFootballDoc) November 5, 2017
When he made it back to the lineup with the Packers still alive in Week 15, Chao shared the risk / reward for the situation in which Rodgers ultimately emerged unscathed — unlike the team's playoff chances.
Finally, on Steelers linebacker Ryan Shazier, Dr. Chao saw serious concern immediately and hinted how troubling it might be online — but did so even more so on the Periscope feed at halftime of Monday Night Football.
Refusing to post the video on Shazier, the worry was for serious trauma and potential concerns beyond the playing field in the most difficult injury situation he has faced in his role as Pro Football Doc.
This was the hardest injury I have ever had to talk about as @profootballdoc.
Don't know him and had a visceral reaction.
I hope people feel i treated the situation with the respect it deserves.#PrayersUp for Ryan Shazier the person and his family. https://t.co/nR0B7DCe1F

— David J. Chao – ProFootballDoc (@ProFootballDoc) December 5, 2017
News continues to come in, and certainly the hope of everyone in the football world is that Shazier can get back to a full and normal life before worrying about returning to the game.
One newer area of focus for 2017 was David Chao's exploring effectiveness of play with less serious injuries.
Some of the examples here were Atlanta Falcons superstar wide out Julio Jones' midseason high ankle sprain suffered against the Panthers and Vikings wide receiver Stefon Diggs' groin injury suffered in the season's first month.
In both cases, the players' immediate statistical struggles from playing through the injuries proved true.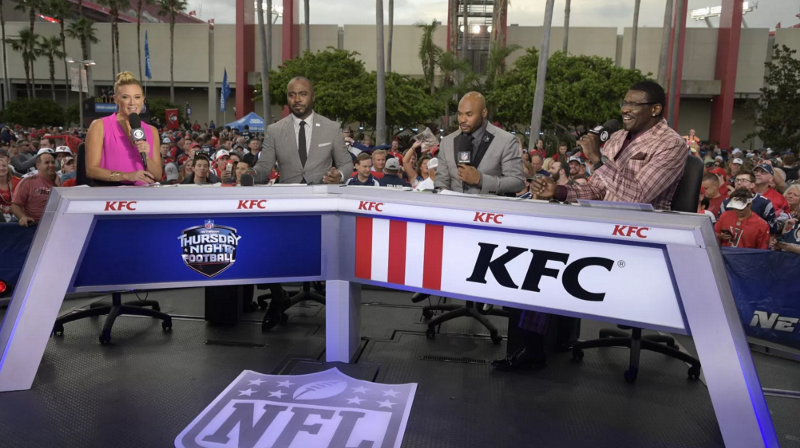 ADDRESSING THE RASH OF INJURIES
With so much outcry in the press, including a recent Sports Illustrated cover piece on the rash of injuries in the NFL this season, Dr. Chao believes the pace and number of injuries is not a great departure from the norm — just the percentage of these that have impacted superstars.
Having said that, he has thought about using his platform to suggest several ideas for the game to help reduce injury and improve the view of the league in the eyes of the public such as:
Two-week Bye Schedule
Lessening Travel Impact of Thursday Night Football
Medical Personnel Post-Game Press Availability
Medical Timeout for Teams to Clear Key Players
Now, the detail…
Three years ago, Chao first recommended the NFL return to a two-week bye schedule. If this was tried, the league could also pair Thursday Night games with a bye and no team would have to play on short rest.
Only tried during the 1993 season, each team would have, not one, but two byes to rest players during the season. Former Oakland Raiders executive Amy Trask has been a public supporter of this idea as well.
Another proposal has already seen the NFL take steps this year to implement in lessening the impact of Thursday Night Football games on teams.
This year, the NFL has gone to greater lengths to have teams from the same region play each other to reduce the stress of cross-country travel. Additionally, the league has avoided following up a Sunday Night game with a Thursday Night one and even scheduled Thursday to Thursday in the case of the Cowboys and Redskins following Thanksgiving games.
Besides scheduling, he's also called for medical personnel joining officials in having post-game press availability.
Looking back at the somewhat infamous handling of the Tom Savage injury, having personnel like the Unaffiliated Neurotrama Consultant (UNC) on the sideline for each game available to help "tell the story" of controversial situations could help relieve some pressure on the league around the handling of such situations.
He doesn't believe the doctors erred with Savage, though, noting they never saw the video the audience on TV did. "If they saw the video, they would have acted differently and not let the quarterback back in."
A final proposal would be a medical timeout for each team to allow for the necessary time to potentially clear a player pulled by the referee or spotter.
Two examples:
Seahawks QB Russell Wilson — his quick completion of a concussion protocol only to be brought back for evaluation later on Thursday Night Football against the Cardinals.
Raiders WR Michael Crabtree — being pulled for the final set of downs late during an attempt at a game-winning drive by the Raiders against Dallas with their playoff fate on the line on Sunday Night.
In Crabtree's case, the Raiders admitted they had a special play drawn up for him that they were not able to execute as he was identified to be pulled for evaluation of a concussion. The team ultimately lost the game as Derek Carr lost control of the ball extending for a touchdown out of the end zone.
Should there have been a medical timeout, in the last situation, the Raiders may have been able to create the time necessary to clear Crabtree for a critical set of downs and relieve the natural tension between wanting to play and doing what's best for the players' health.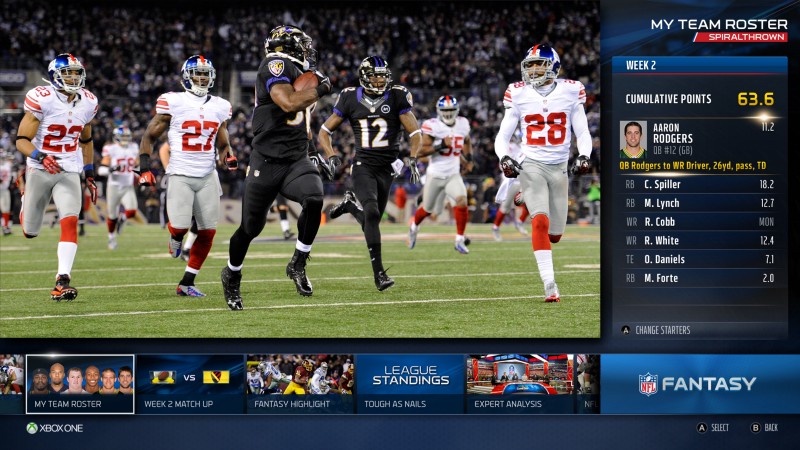 LOOKING AHEAD
Having worked for teams in the NBA, MLB, and NHL in addition to his work with the Chargers in the NFL, Dr. Chao steers his focus toward pro football as his sweet spot.
For example, in baseball, he has found it trickier to judge injuries. Some like overuse are the most complex (like those that would lead to Tommy John surgery) and do not show well on video.
He's occasionally offered analysis on injuries to athletes like the Celtics' Markelle Fultz and Ohio State's J.T. Barrett, but he's perfectly fine with keeping the bulk of the focus of his work to the football season given workload involved.
So, where does the work go from here?
First offered back in a contribution he made to an article Front Office Sports published in May, he sees the possibilities for contributing additional value in medical analysis content.
"I predict in the future, NFL Red Zone on television will not be the same anymore. It will evolve into more customizable content and trending channels with Twitter involved to facilitate this. It might look like something where you pick your center screen and have screens all around it. You can watch all your fantasy players and those of opponents, have an analyst by player position, and also have officiating and medical analysts as part of customizable content."
A "Red Zone on steroids", as he put it, could allow all sorts of customizable content including injury analysis for players around the league and even your fantasy football team.
Dr. Chao has seen that there are now more medical experts in the coverage of the game, but he sees his space as more unique — similar to an analyst of the game like a Tony Romo.
Ultimately, his main goal is to keep improving and find new, different avenues for his work to keep the challenge fresh and fun.
---
At the end of the day, putting yourself and your expertise out there in something as delicate and nuanced as medical and injury analysis is not insignificant, and the Pro Football Doc has made an impact in a short time.
Having a record of correctly calling the outcome and expected recovery of many of the key injuries of note this year alone, Dr. David Chao has made a name for himself as a must-follow and counsel in both the pro football world and even in the fantasy football one.
As the season enters the playoffs and ultimately next fall, his work as Pro Football Doc will continue to make headlines and beat the news cycle — showing the power of finding the right niche.
If you can find that, and have the requisite expertise and passion to team with it, the opportunity to make an impact in the digital age is there for the taking.
---
This piece has been presented to you by SMU's Master of Science in Sport Management.
---
Front Office Sports is a leading multi-platform publication and industry resource that covers the intersection of business and sports.
Want to learn more, or have a story featured about you or your organization? Contact us today.