The MLB Draft faces major challenges if it wants to become a big media product like its NFL and NBA counterparts, but those same obstacles present a massive opportunity.
For months, even casual basketball fans heard of Victor Wembanyama before the San Antonio Spurs selected him with the top overall pick in June. NFL fans swarmed Kansas City to watch teams bet their futures on college stars like Bryce Young and C.J. Stroud.
But even devoted baseball fans might not know Dylan Crewes and Paul Skenes, who are projected to be the first picks in Sunday's MLB Draft in Seattle. And if they have heard of them, they can easily lose track of their progress in the years-long wilderness that is the minor leagues.
The PR problem has its roots in how talent is developed in baseball's ecosystem.
While Wembanyama is expected to contribute significantly to the Spurs in the upcoming season and quickly develop into a star — ditto for Young and Stroud who are likely to be their teams starting quarterbacks in Week 1 — it's rare for any baseball player to enter MLB within even two years of being drafted. Hitters need years of development to adjust to the best pitchers in the world, while pitchers need to learn the hard way how hitters can turn 98-mph pitches into line drives and deep flies.
Of course, any major sport requires exceptional levels of ability and training, but with basketball and football, a more significant portion of that development takes place in high school and college. Baseball talent comes in-house long before it's ready for primetime. Teams draft players, then send them through four levels of the minors before they make The Show.
The years-long process dampens some of the more exciting narratives that arise naturally in other sports, in which teams can add impact talent on the spot — or make dramatic trades at the draft itself (MLB prohibits trading draft picks).
In a world of increasingly instant gratification, how does MLB convince fans to invest in slow-burn storylines?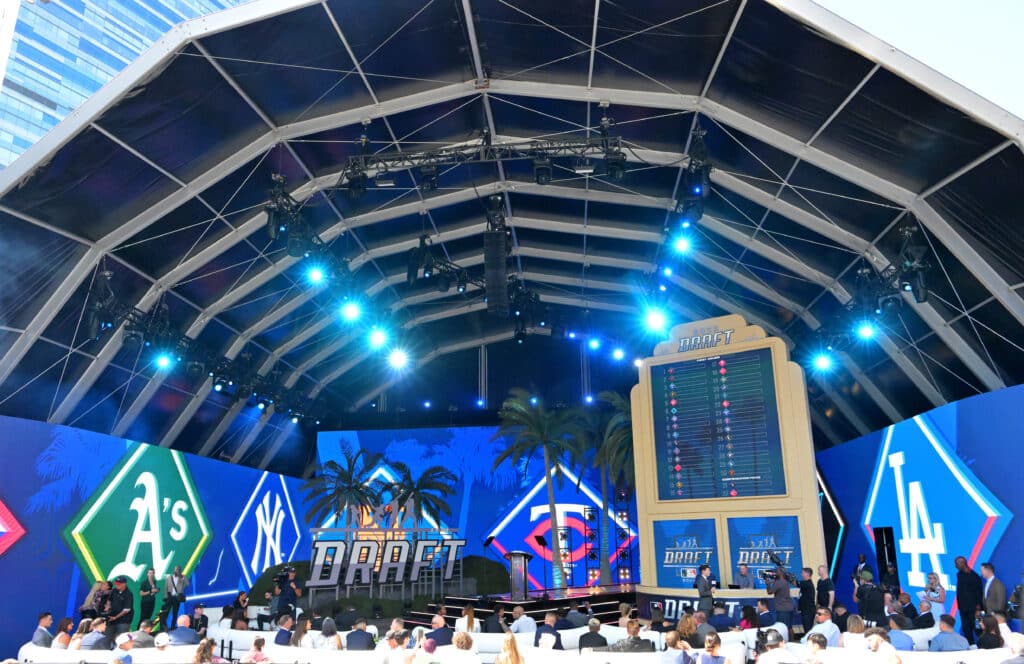 Brief History
Sports fandom spends most of its time dreaming — and MLB is finally starting to stoke those dreams with the draft, particularly after the pandemic.
"For the first time in 2021, we held the draft as part of our All-Star Week celebration," Morgan Sword, MLB executive vice president of baseball operations, told Front Office Sports. "We have it in a primetime, Sunday night window where there's no major league games going on, and it's much easier for fans to tune in and pay attention to."
The coordination with the All-Star Game also gives the draft a bigger stage: The event has found major venues near the Midsummer Classic in each year since 2021: Denver's Bellco Theater in 2021, Los Angeles' Xbox Plaza last year, and the Seattle Seahawks' home, Lumen Field this year.
The draft has only been televised since 2007 — before that, it consisted of behind-the-scenes conference calls and index cards. This year, ESPN is redoubling efforts to produce and promote the MLB Draft, but it has a long way to go.
The NFL Draft drew 6 million average viewers across four Disney-owned networks and the NFL Network, while the 2023 NBA Draft drew a record 4.9 million on ABC and ESPN. The 2022 MLB Draft notched 843,000 viewers across ESPN and MLB Network.
This year features a lottery for a portion of the draft for the first time – a choice that seems designed to heighten drama. The league also added a draft combine event in 2021, with the third edition broadcast last month on MLB Network. But whatever abilities potential draftees can show off at that event, none of them will be anywhere near ready for MLB.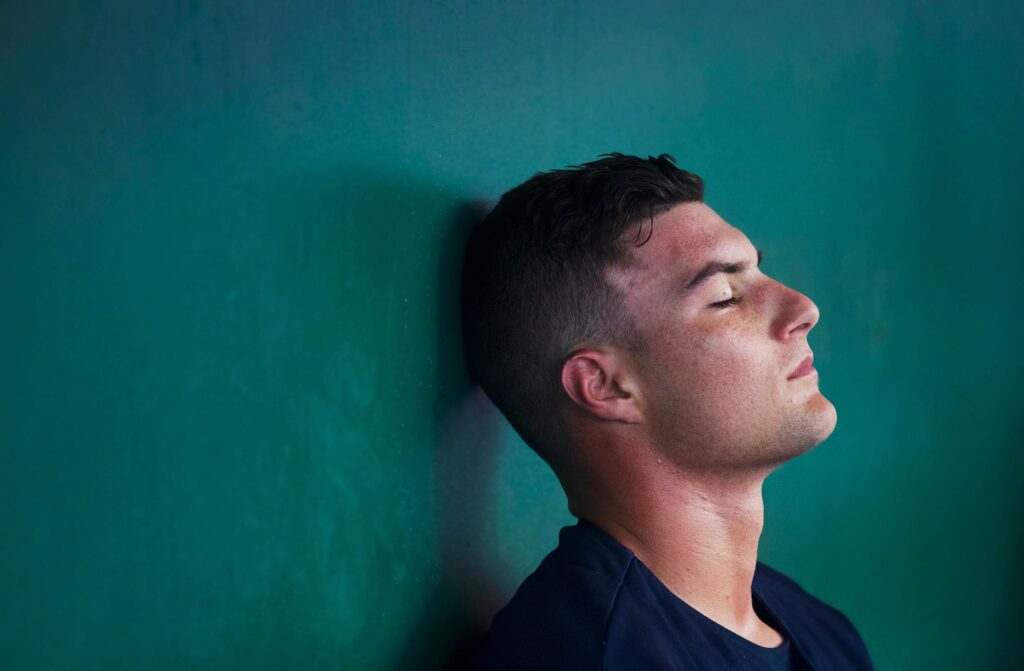 The Long Game
There is little guarantee that a top draft pick will turn into a top player. The three-to-six-year gap from draft to MLB provides ample time for some players to blossom and others to wilt (Oakland A's executive Billy Beane's nine-year journey from top prospect to failed MLB-er heavily influenced his approach to player development).
Though other leagues assign draft order by lottery, MLB teams are drafting lottery tickets more than any other major league. First-rounders frequently amount to little, while one of the best offensive catchers in history, Mike Piazza, was drafted in the 62nd round as a favor to Dodgers manager Tommy Lasorda, with whom he had a personal connection.
The perfect example is the Class of 2018. It featured Tampa pitcher Shane McClanahan (No. 31) — the odds-on favorite for AL Cy Young — and solid contributors such as Philadelphia third baseman Alec Bohm (3), Cincinnati second baseman Jonathan India (5), and Seattle pitcher Logan Gilbert (14). A few others, such as Grayson Rodriguez (11), Brice Turang (21), and Bo Naylor (29) are getting their first tastes of MLB action this year.
But five years out, around a third of that first round has had little-to-no major league experience. The top pick, Detroit pitcher Casey Mize, is recovering from Tommy John surgery, and the second, San Francisco catcher Joey Bart, has been relegated to a backup role.
Even when prospects deliver, their connection to their draft class is often long forgotten. The betting favorites for AL and NL Rookie of the Year, Texas third baseman Josh Jung and Arizona outfielder Corbin Carroll, were respectively picked 8th and 16th in the 2019 draft, but that narrative thread is largely absent from that discussion, as is their connection to other standouts from that year such as the top two picks, Baltimore catcher Adley Rutschman and Kansas City shortstop Bobby Witt Jr.
Rooting for prospects is like rooting for a hit. Home runs happen, but failure happens a lot more.
But for some fans — namely diehards, prospect experts, and certain fantasy baseball players — draft picks don't enter a years-long void in the system. Growing that base will be crucial for MLB's hopes to boost the draft's profile.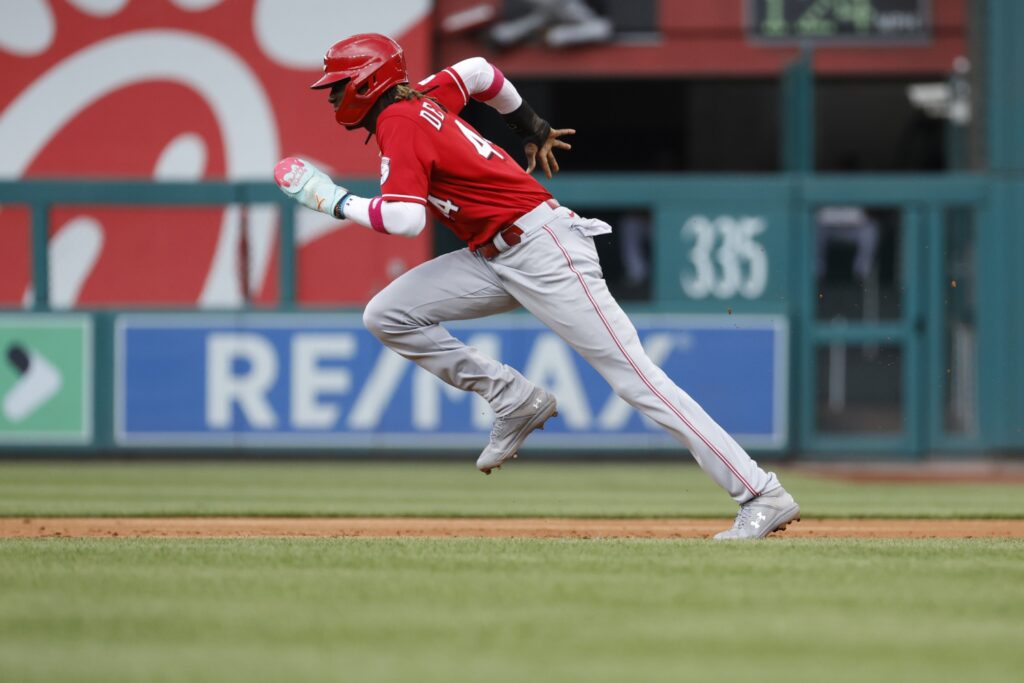 Mining the Minors
Before Elly De La Cruz stormed onto the scene with the Cincinnati Reds, he was a Louisville Bat, a Chattanooga Lookout, a Dayton Dragon, and a Daytona Tortuga. The 120 minor league teams provide MLB penetration into North American markets other leagues can only dream of. Cruz avoided the draft as an international free agent (a practice MLB is seeking to largely end through an international draft).
"A lot of the energy that fans of other sports spend on the drafts in the NBA or the NFL in baseball is spent on the minor leagues and the prospects and the development systems within the clubs," said Sword. "Fans of a major league team start paying attention to young up-and-coming players when they're getting close to the major league level."
The NBA and NFL both have the massive advantage of huge interest at the collegiate level. College football and March Madness are more popular than nearly every professional sport in the U.S., while college baseball — despite smashing its World Series viewership record this year, still lags behind. Minor league ball only began streaming on MLB's platforms this year.
To truly bridge the major-minor gap, baseball has to overcome a major hurdle: the fact that the minors are optimized around player development, not creating a media product. The best talents are called up — and aside from witnessing a budding superstar in Triple-A, for example, casual fans have little reason to emotionally invest in a team's minor league affiliate.
And yet, last year, a company specializing in creating sports spectacles bought 10 minor league teams. Endeavor, owner of UFC and WWE, purchased teams through a subsidiary, Diamond Baseball Holdings, seeing them as an undervalued asset.
The company, which also owns agency WME, had to sell those teams over conflict-of-interest concerns to private equity firm Silver Lake, but it raised the question of what would happen if minor league teams were treated more like assets and products unto themselves. It's a notion that MLB seems to only be starting to consider.
"Part of the thinking underlying the restructuring of the minor leagues was that there is enormous potential in that system for the sport of baseball," said Sword, referring to the decision in 2020 to sever MLB affiliation ties with 40 teams. "We have in that system [of minor league teams, independent league teams, and college summer league teams], hundreds and hundreds of localized, more affordable, very otherwise similar versions of the major league product that are serving communities all around the United States and Canada."
MLB is working to make its draft a buzzworthy standalone product. But with the right investment and marketing savvy, it could be the first domino in a countrywide ecosystem that matches the sport's incredible geographic presence to its media potential.
For that to happen, MLB will have to invest in potential value that will inevitably take years before producing a return — just like its teams will on Sunday.