Content and creative teams across the world have been at their best.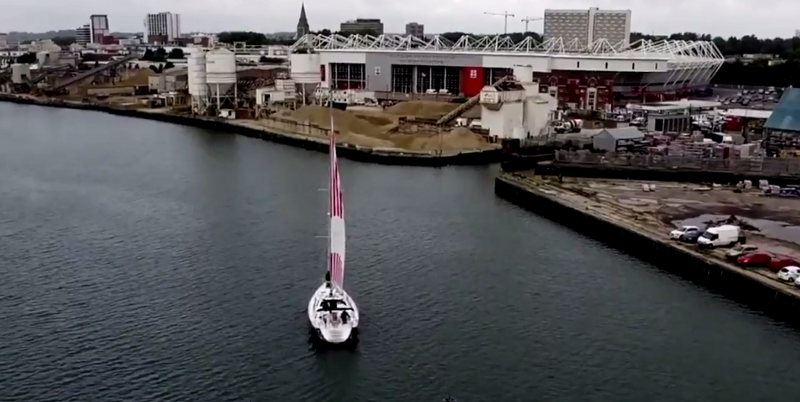 During the summer months, you'll find many of the world's top soccer talents doing two things: representing their home country on their national team and/or getting a big pay day to sign with a new club team.
Perhaps more so than any other professional sport, European soccer clubs embrace the buzz created amongst fans by the player transfer process. Some teams will even go as far as publishing a transfer rumors report to go along with their usual web content.
While this may seem like a strange concept to casual soccer fans, this appreciation for shifting rosters runs deep with with the regular observers of the Premier League, La Liga, and Serie A.
As a result, the social media professionals behind club accounts break out all the stops to announce signings and celebrate their new additions.
Something that many of these clubs do particularly well is celebrate how engaged their fans are with the entire process. Early in July, Belgian international and former Everton striker Romelu Lukaku signed with Manchester United. Making his debut for his new team while they were on tour in Los Angeles, Man U fittingly rolled out the red carpet for him which made for a great photo set. They took it one step further by incorporating them into a Twitter moment along with some of their favorite fan reactions.
This approach of incorporating fan and influencer created content can be great for a couple of reasons. For one, it provides the social manager with some free content. Second, giving fans the chance to have their content incorporated into official team channels helps strengthen fans' relationship with the brand, which keeps them coming back for more.
If you have liked this, click the???? to the left or at the end so other people will see this here on Medium.
While Everton lost Lukaku, they had a pair of big signings this summer with Cuco Martina coming aboard and Wayne Rooney signing with his old team after a number of years with Manchester United. Martina received a warm welcome via some well produced video content that went behind the scenes of his first day at the club.
The transitions in this piece of content in particular are impressive because it almost seems like one continuous shot thanks to the well placed zooms. The legendary Wayne Rooney also got some impressive content in his honor upon his return. This included a Twitter video that compared a goal from his first stint with Everton with a goal from his first game back. I found this to be a nice way to inspire a mix of nostalgia and excitement for what's to come. The chance to create those two feelings at the same time comes very rarely, particularly with the same player.
While it's tough work for a team to pump out solid content for two big signings in a short period of time, imagine how difficult it would be to deal with seven signings in just a few weeks. That's exactly what the folks at AC Milan have been dealing with as the team has taken on a completely new look over the summer.
https://www.instagram.com/p/BWXQv1el5Dh/?taken-by=acmilan
Nevertheless, they've been consistently creating content highlighting each of the new signings as they make their debuts during the team's tour of China and Australia over the summer. With so much happening, it's easy to let things slip into a chaotic state but they've managed to keep their Instagram, in particular, at a stellar level of aesthetic consistency.
One of the funnier moments of the transfer window came when a fan promised to have the face of French international Alexandre Lacazette tattooed on his body if Arsenal signed him. He got his wish and he followed through. The club then had a little fun with the idea of it, allowing them to generate some traction around it. This is proof that if you think it through and your staff is witty enough, there's usually a perfect response to most of the ridiculous things that fans say.
Arsenal also went a more traditional route of putting together a highlight/announcement video with Lacazette's professional accomplishments. As is the case with all of their video content, their ability to create high quality motion graphics is on display.
For all the exciting signing announcement videos out there, there are bound to be people that get a bit burnt out on them. That's the crowd that Southampton tried to appeal to, and succeeded with flying colors.
The hilarious parody video welcomed back goalkeeper Stuart Taylor on a new deal. It was the club's most engaged tweet ever by a significant margin and for good reason.
With all these different methods providing shining examples, #SMSports professionals can garner some great inspiration for announcing player and staff additions from the world of European soccer. What are some of your favorite examples of this? Let us know on Twitter @frntofficesport.
---
Front Office Sports is a leading multi-platform publication and industry resource that covers the intersection of business and sports.
Want to learn more, or have a story featured about you or your organization? Contact us today.