Now, a new playing field is emerging. The live streaming of games is seen as the next frontier.

For years, television has been king in the sports world — perhaps even at the expense of the live game experience. Now, a new playing field is emerging. The live streaming of games is seen as the next frontier, and while Major League Baseball and professional soccer leagues like Liga MX have put deals together, the crown jewel of broadcast sports in this country is still the National Football League.
Networks believe it drives viewership, and merchandisers believe it drives consumption as a rising tide that can lift all boats. That's why Amazon's recent acquisition of streaming rights for Thursday Night Football for 10 games this fall warrants prime attention.
HISTORY AND EXPANSION OF BROADCAST RIGHTS
The history of broadcast rights dates back to a team-by-team and championship game approach to television until a young visionary took to the commissioner's office in 1960. Two years later, Pete Rozelle gathered up all team contracts and sold the NFL television to a single network (CBS), after the rival AFL had trail blazed the same concept at its founding.
The use of the television contract and new ideas like Monday Night Football in 1970 helped serve as a prime vehicle for the NFL's growth and also led to a reshaping of the broadcast affiliate infrastructure when FOX outbid CBS for the NFC package in 1994. FOX instantly gained credibility as a network and strengthened its affiliates overnight.
https://frontofficesports.com/spring-football-games-marketing-practices-for-marketing-a-practice-77d249c9af2f
The concept of an empty chair (an interested bidder that did not receive a piece of the broadcast pie) continued to raise bidding through successive contracts. Today, most players that are interested in the NFL on television have a seat at the table as only former broadcast partner TNT (Turner Sports) does not. The Thursday Night package was created by the league in 2006 as the first new option for viewers since Sunday Night Football in 1987. This was done as a potential growth vehicle and arguably to help the NFL Network reach more deals with cable providers for distribution since its launch years earlier.
In the last two years, this package has seen CBS and then both CBS and NBC share simulcasts of select games with NFL Network while utilizing their top broadcast teams.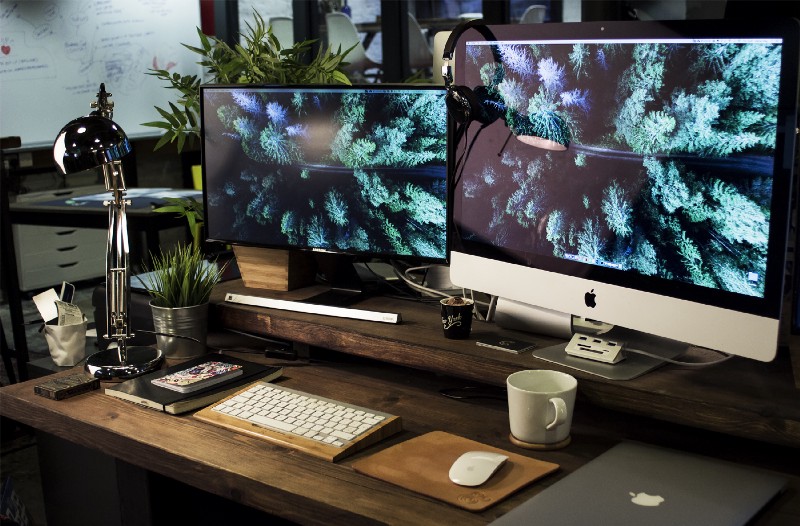 THE NFL AND STREAMING
In business, there is an oft-referenced fiduciary duty for corporate leaders to continue to increase value for shareholders. You see part of this in the NFL these days with the move toward international contests in the regular season to increase the international footprint and fan interest around the globe — particularly in London. With the television contracts potentially slowing down on opportunities for growth due to limitations placed on the league by the Sports Broadcast Act of 1961, along came online streaming of broadcasts.
https://frontofficesports.com/spring-football-games-marketing-practices-for-marketing-a-practice-77d249c9af2f
In 2010, the NFL signed a contract with Verizon to allow mobile streaming of games broadcast on NFL Network (Thursday Night), NBC (Sunday Night) and ESPN (Monday Night). The league extended this deal in 2013 to include Sunday afternoon games not impacted by blackout for a cost of around $50 million per year. As such, Verizon is reportedly one of the largest media partners the league has outside its television broadcast partners.
An opportunity to test out streaming in a more public way — and across all platforms, not just mobile — found an ideal intersection with the NFL's international growth plans thanks to the 9:30 a.m. start times needed for the NFL to stage games during a favorable local time window in London. In 2015, a Sunday morning game between the Bills and Jaguars was left uncovered by any TV contract (although, by NFL rules, shown on local TV affiliates within each team's 75-mile blackout range) and streamed internationally by Yahoo at a rights cost of just under $20 million for the one game.
A total of 15.2 million unique viewers watched the live stream including a third of that total coming from overseas.
The following year, with possibility abound, the NFL reached a deal with Twitter for around $10 million to stream the 10 Thursday Night Football games simulcast on CBS and NBC on any platform. The company most notably defeated Amazon, Verizon and Yahoo for the rights. In an official press release, the NFL referred to this as a new, "Tri-Cast" distribution model of broadcast (NBC/CBS), cable (NFL Network) and digital (Twitter) rights. Twitter CEO Jack Dorsey added, "This is about transforming the fan experience with football. People watch NFL games with Twitter today."
AMAZON AND THURSDAY NIGHT
Thursday Night network television used to be king in primetime with viewers through the 1980s and 1990s. While the NFL is blocked the majority of the season from hosting games on Fridays (high school) and Saturday (college) by the Sports Broadcasting Act, this day has remained open. There no longer are primetime behemoths like The Cosby Show, Cheers, Friends or Seinfeld that air on this night, but advertisers and merchandisers know the power of the specific day as a lead-in to weekend commerce. That, perhaps, is one angle where Amazon comes in. Yes, everyone wants their hands on the National Football League for the prestige and the attention, but the competition for this package did not include traditional broadcast titans; it included the who's who of Silicon Valley in Amazon, Facebook, Twitter and YouTube.
They are now all seeking broadcast content. As an example, Facebook was actually present with a table at the college football playoff media day this past January in Tampa with their Facebook Live platform. YouTube is launching a pay streaming service called YouTube TV in a few, large media markets.
https://frontofficesports.com/spring-football-games-marketing-practices-for-marketing-a-practice-77d249c9af2f
Amazon won the bidding at a cost of $50 million for the 2017 NFL season and Amazon Senior Vice President Jeff Blackburn noted that the deal, "offers tremendous new value for Prime members around the world." The company, is already one year into a partnership with the NFL on their Emmy-nominated Amazon Original Series "All or Nothing," which features a look behind the scenes with a team during the season.
The Thursday Night Football content will be offered through Amazon Prime — the company's paid subscription service that features key benefits such as free, two-day shipping of Amazon purchases as well as streaming of video and music products. With this heavy focus on merchandising that other bidders Twitter and Yahoo do not have, it will be interesting to see how Amazon is able to leverage the NFL when it comes to merchandise and sales of services. This is an aspect no broadcast partner of the NFL has featured, but again, these are changing times as well as a changing media landscape.
The big question is: What next? Does this whet Amazon's appetite for professional football? What is the NFL's strategic intent with this package? Will the unique mix of merchandising and NFL content turn out to be a hit? Finally, what does this mean for bidding on future streaming rights contracts held by Verizon (mobile package) and AT&T DirecTV (Sunday Ticket)?
There has been speculation in press circles that Thursday Night Football's real target for the NFL is in maximizing the contract value of next renewal of the current Verizon and AT&T DirecTV deals when they are up. Additionally, the real target for Amazon might be a much larger contract like one of these to help drive even more membership toward Amazon Prime. We will start to know soon enough. As they say, that's why they play the game.
---
Front Office Sports is a leading multi-platform publication and industry resource that covers the intersection of business and sports.
Want to learn more, or have a story featured about you or your organization? Contact us today.