Some of the top athletic departments throughout the country have implemented some great ideas to draw crowds for their spring football schedules and others have some on the horizon.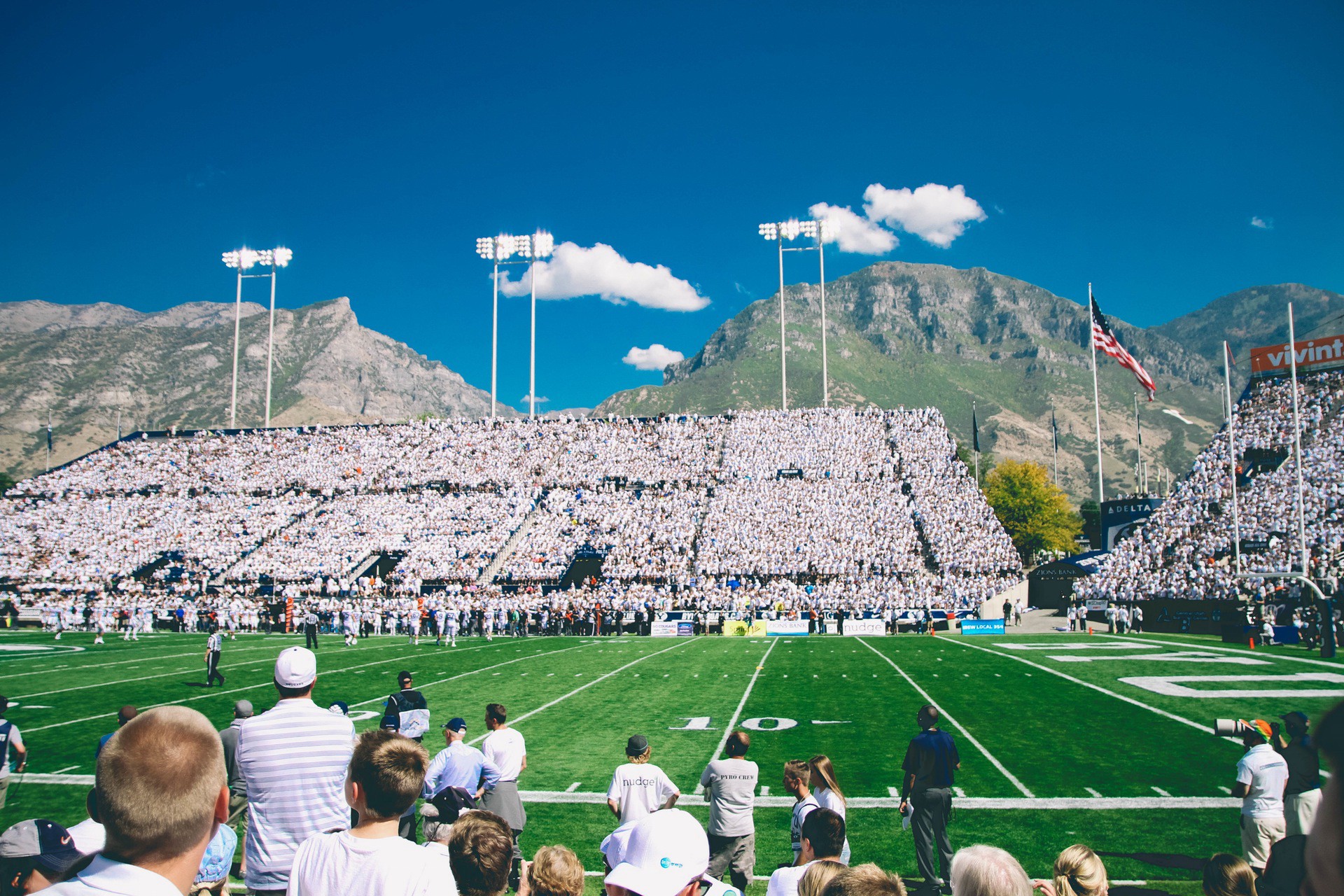 Spring football games have always been a weird sell to me. It's the preseason to the preseason. Nevertheless, it speaks to our national addiction for the sport (which I'm completely in favor of) that we can pack tens of thousands of people into stadiums to watch what are ultimately open practices.
Some of the top athletic departments throughout the country have implemented some great ideas to draw crowds for their spring football schedules and others have some on the horizon. Here's just a few examples of how college teams are getting fans excited for the preseason to the preseason.
The Western Kentucky Hilltoppers are hosting a Student Appreciation Practice this Thursday, April 13th complete with free chicken fingers, music and a forty yard dash competition. The students with the fastest times will then be race each other at half time of the Tops' spring game on April 22nd for a prize pack that includes free rent for a semester.
I think this is a great look for the back-to-back Conference USA champs since it gives new head coach Mike Sanford an opportunity to grow his relationship with the student body. While it's important to get and keep the students excited with giveaways, it can also be a good idea to capitalize on fans and alumni by offering a premium experience for spring games as well.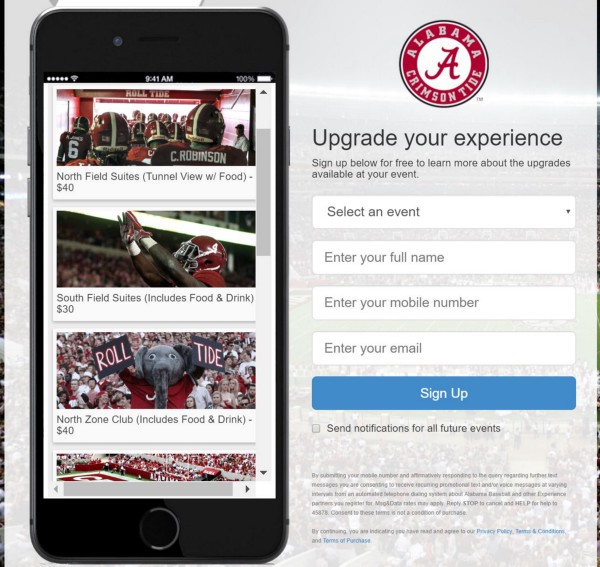 For example, Alabama has a variety of upgrades that fans can purchase to improve their "A-Day", which is the name given to the day when the Crimson Tide hosts their final preseason scrimmage in Bryant-Denny Stadium. Those experience start at a ten dollar reserved seat in the shade and go up to a two hundred dollar opportunity to deliver the game ball to head coach Nick Saban. Fans are always looking for ways to gain just a little more access to their favorite players or make their experience just a little more comfortable or convenient. In many cases, they are willing to pay top dollar for it.
Some schools go way further than just a spring game and make an entire weekend out of the event. It becomes a giant social event for alumni, donors and fans. Take a look at the events schedule for this past weekend when defending national champions Clemson hosted their spring game: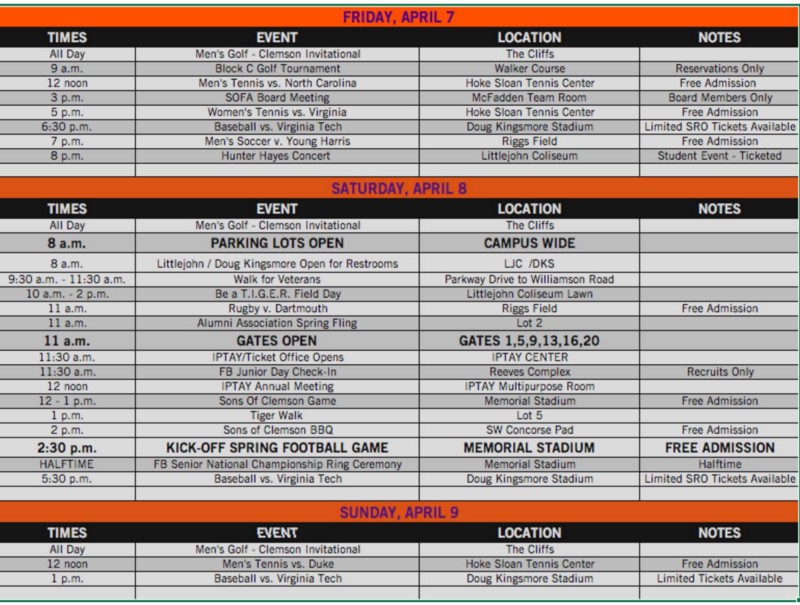 There's six different sports with home events happening along with a concert and social events. The weekend had something for everybody. When you have a program like Clemson football, with a passionate and devoted following (along with resources to make this kind of thing happen), pull out all the stops to show appreciation for them.
Plus, this can be another opportunity to leverage football to help with recruitment across all sports since potential student-athletes have a chance to see the kind of energy that big athletic events of all kinds bring to campus.
Promotions aside, it never hurts to build people's interest and remind them how much they're really missing football with short, high intensity practice highlights along the way via social media. This clip from the Washington Huskies, who host their Spring Preview and Fan Fest on April 22nd, is really well produced and captures that energy that I'm talking about:
Great start to another week of Spring Ball! #PurpleReign #MotivationMonday pic.twitter.com/ZjSN97d69v

— Chris Petersen (@CoachPeteUW) April 10, 2017
We're still in the thick of spring football for this year and we'll see plenty more for the next month or so. If you know of any other programs with great spring game festivities, promotions, or content lined up, let us know in the comments or tweet them to @frntofficesport.
---
Front Office Sports is a leading multi-platform publication and industry resource that covers the intersection of business and sports.
Want us to learn more, or have a story featured about you or your organization? Contact us today.