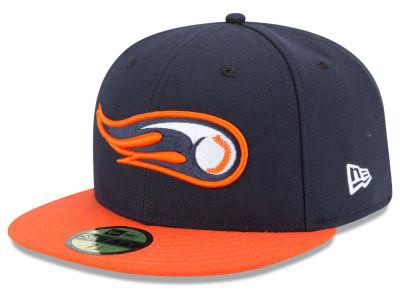 In honor of baseball season starting again, we decided to take a look at our top ten hats for each level of the minor leagues. This week covers Single-A teams, Double-A will be next week, followed by Triple-A and ending with our Top Ten list for all of Minor League Baseball. Follow along throughout the month and let us know what your favorite minor league hats are!
Want more great content like this? Be sure to subscribe to our newsletter!
All photos are from the team websites.
10. Hudson Valley Renegades: I love the peeping eyes of the Renegades' mascot and how the blue and white of the eyes really pop on the black background. It reminds me of a raccoon on the prowl, which isn't something you should mess with. (Meaghan)
---
10. Lakewood BlueClaws: I like how fierce this crab looks as you can see it crushing the ball like a walnut. There's also something to say about an animal on a hat, wearing its own little hat. (Kelsey)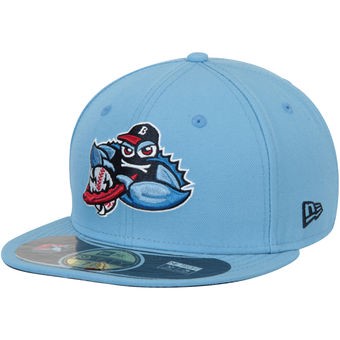 ---
9. Hickory Crawdads: Like the Renegades' hat, I love the peeping eyes the Crawdads' use. It adds a little intimidation to an animal that is normally portrayed in a goofy way. (Meaghan)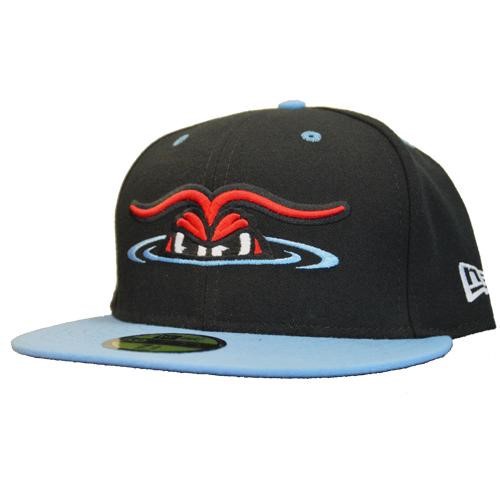 ---
9. West Michigan Whitecaps: The Whitecaps managed to make their wave-like logo look mean and I think it was creative to put the ball underneath the crest of the wave, almost like it is surfing. (Kelsey)
---
8. Fort Wayne Tin Caps: This hat is a great tribute to Johnny Appleseed, who lived in Fort Wayne at the end of his life. Putting the tin cap on an apple is perfect for incorporating his introduction of apple trees to much of the Midwest and East Coast. (Meaghan)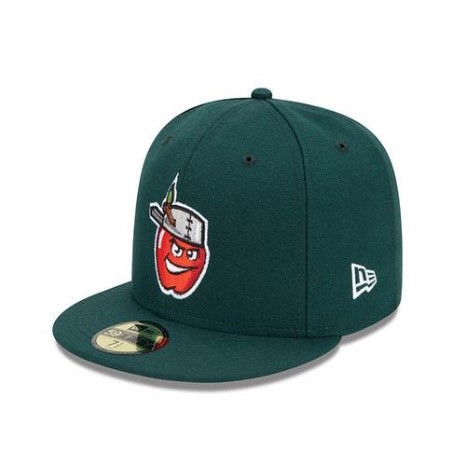 ---
8. Bowling Green Hot Rods: The Hot Rods have a cool color scheme with this hat. The orange, navy blue and white look good together. The logo is like the flames you would see on a decked out car, complete with a baseball. (Kelsey)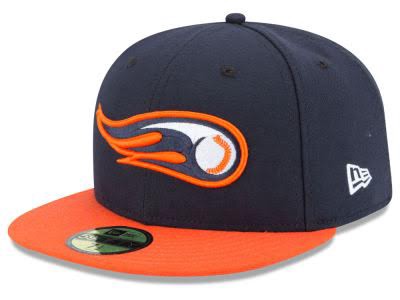 ---
7. Lexington Legends: This hat is legen-wait for it-DARY! (Sorry, had to). I love the simplicity of just using the mustache from their mascot, Big L. It's a bold, different and stands out, especially with the colors they used. (Meaghan)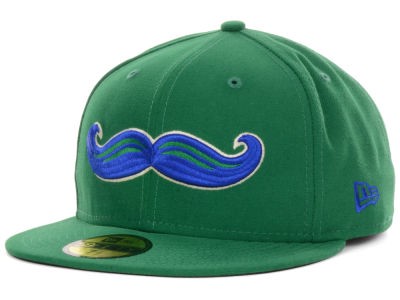 ---
7. Vermont Lake Monsters: I like the look of the Lake Monster on this cap, as it looks like it's in the water, hunting, waiting to catch its prey. The lime green of the monster truly pops and catches your eye as well. (Kelsey)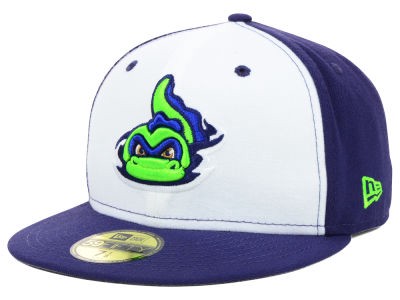 ---
6. Inland Empire 66ers: This logo is from the 66ers' 2014 rebrand that looked to pay more tribute to their namesake, Route 66. Having the highway worker swing a wrench instead of a bat is a great marriage of baseball and the namesake, too. (Meaghan)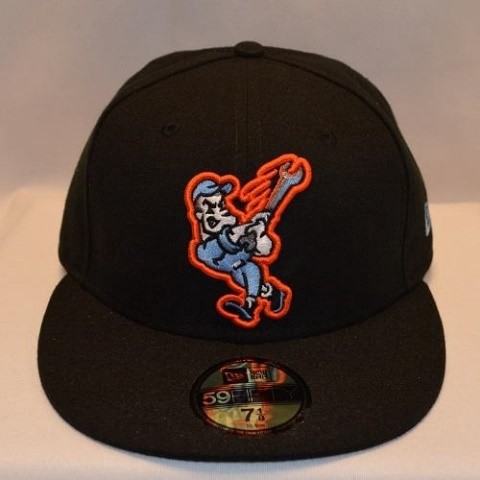 ---
6. Daytona Tortugas: The Tortugas pay tribute to Daytona with this hat with having the letter "D" stand out. Then, to add something extra, they have the turtle swimming through it, getting ready to swing his bat. (Kelsey)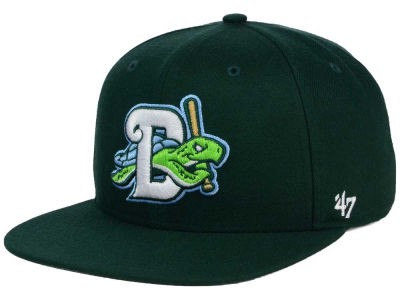 ---
5. West Michigan Whitecaps: The team from West Michigan literally put their team on the hat with a whitecap and baseball. The eyes make the white cap even more intense than already implied. (Meaghan)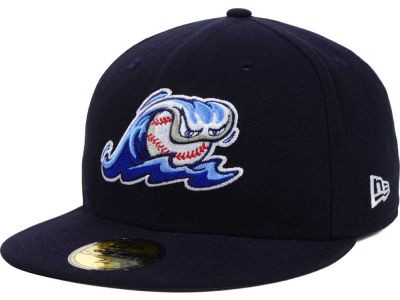 ---
5. Florida Fire Frogs: The red, orange and yellow fire color scheme looks great on this cap. Plus, the frog isn't your ordinary amphibian, as there is fire shooting out from its back. (Kelsey)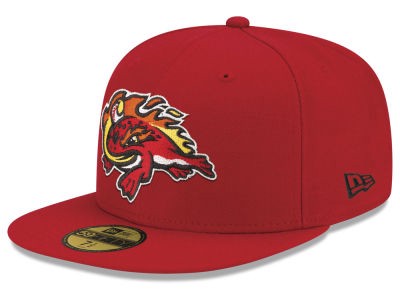 ---
4. Lexington Legends: This cap is unlike any I've ever seen. It's just a picture of their mascot's mustache and it's so simple, which makes it awesome and unforgettable. (Kelsey)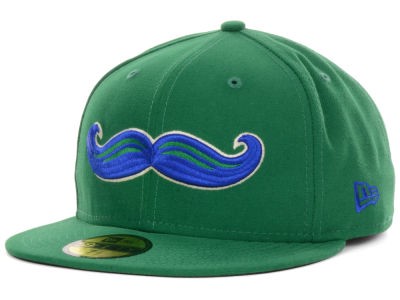 ---
4. Florida Fire Frogs: I really like how "out there" this Fire Frogs hat is. It demands your attention and the frog is literally on fire. (Meaghan)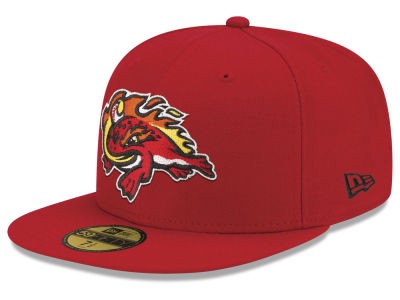 ---
3. Modesto Nuts: Instead of buying some peanuts and cracker jacks, I'd just like to buy this hat. It's simple, awesome, and kind of makes me giggle. (Meaghan)
---
3. Lake Elsinore Storm: This black and red cap demands your attention and then holds it as the eyes just look straight into your soul. (Kelsey)
---
2. Lansing Lugnuts: No word on whether or not pitchers who wear this hat have mastered the screwball. (Meaghan)
---
2. Salem Keizer Volcanos: More hats with a fire theme! I realize that this is the third cap in my top ten that has something to do with fire. The simplistic volcano logo just spoke to me. (Kelsey)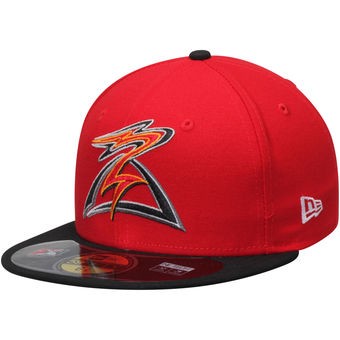 ---
1. Cedar Rapids Kernels: It's a husk of corn that looks like a baseball bat and has a hat on. Need I say more? (Meaghan)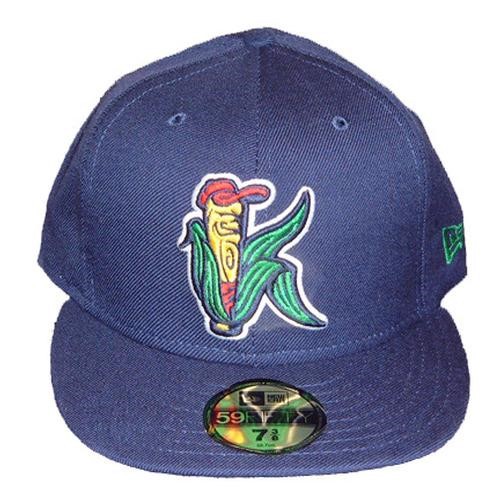 ---
1. West Virginia Black Bears: I'm a sucker for the blue and yellow color scheme, and with the graffiti like "WV," I couldn't resist making this my number one hat for the single-A teams. (Kelsey)