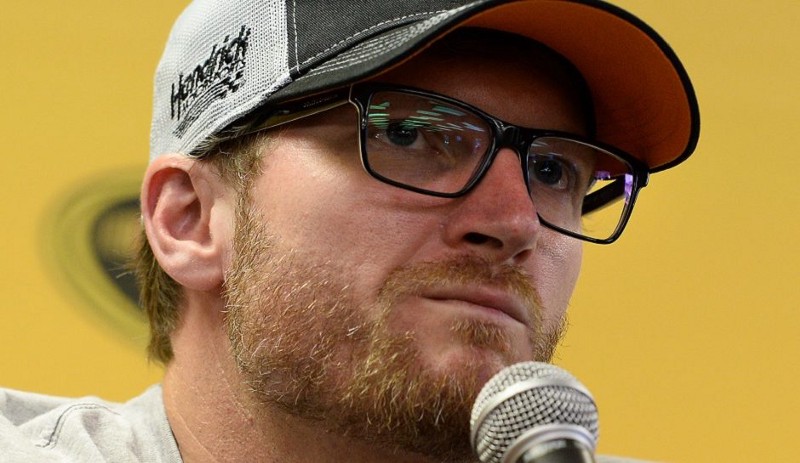 Trophies and checkered flags gather dust over the years, but it's important that a NASCAR driver's brain remains sharp during his racing and post-racing days. With that in mind, NASCAR recently announced its updated concussion protocol in an effort to ensure the long-term health of its drivers.
Carl Edwards walked away prior to the 2017 season and cited health concerns as one of his reasons for stepping away from the sport. Dale Earnhardt Jr. has missed 20 races since 2012. He missed 18 of 36 events in 2016 after sustaining a concussion at Michigan. NASCAR has always been adamant about ensuring driver health and safety, as evidenced by the new protocol.
Want more great content like this? Be sure to subscribe to our newsletter!
With this update, NASCAR took a step in the right direction, showing that it values the health of the competitors and is willing to take steps (such as holding them out of races if necessary) to protect drivers for years to come
The new policy shouldn't come as a surprise. NASCAR got the ball rolling on the changes well before it announced updates for 2017. At the end of 2016, the sanctioning body held out driver Matt DiBenedetto for one event after he sustained a concussion from a crash in an XFINITY series race at Texas Motor Speedway in November 2016.
So here are the details on the 2017 concussion protocol, which will be effect in all three of NASCAR's top series: the Monster Energy NASCAR Cup Series, XFINITY Series and Camping World Truck Series.
When a driver is involved in a crash that requires them to take their car to the garage, not only must they make the mandatory visit to the Infield Care Center, but they must also undergo an additional screening for a concussion related injury.
Previously, a driver was only required to visit the care center if their car was towed back to the garage, but head screenings were not mandatory.
All care centers will now use the SCAT-3 testing when evaluating drivers for concussions. This ensures consistency among trackside medical center.
NASCAR formed a partnership with American Medical Response (AMR), which will provide consulting at a number of events throughout the 2017 season.
According to NSEN, NASCAR has identified more than 50 concussions since 2014. That year was also the first year that drivers had to undergo a pre-season baseline test, according to USA Today.
The new changes should allow the sanctioning body to identify concussions with more consistency and keep the drivers even safer.
Some of the sport's biggest names have expressed optimism that NASCAR's new policy is a step in the right direction. Earnhardt Jr., 14-time Most Popular driver, tweeted, "This is a positive step toward protecting our drivers. Good to see progress being made and implemented. Health and safety is top priority."
For the business of NASCAR, it might mean some of its most recognizable faces miss races.
Wrecks are bound to happen and because of the jarring force, a concussion is a valid concern.
While a driver might need to sit out an event(s), and the sport could suffer a decline in viewership or ticket sales because of it, NASCAR is truly showing that the health of competitors comes first.