With a Cinderella story unfolding before their eyes over the course of those two plus weeks, Michigan's digital team went to work.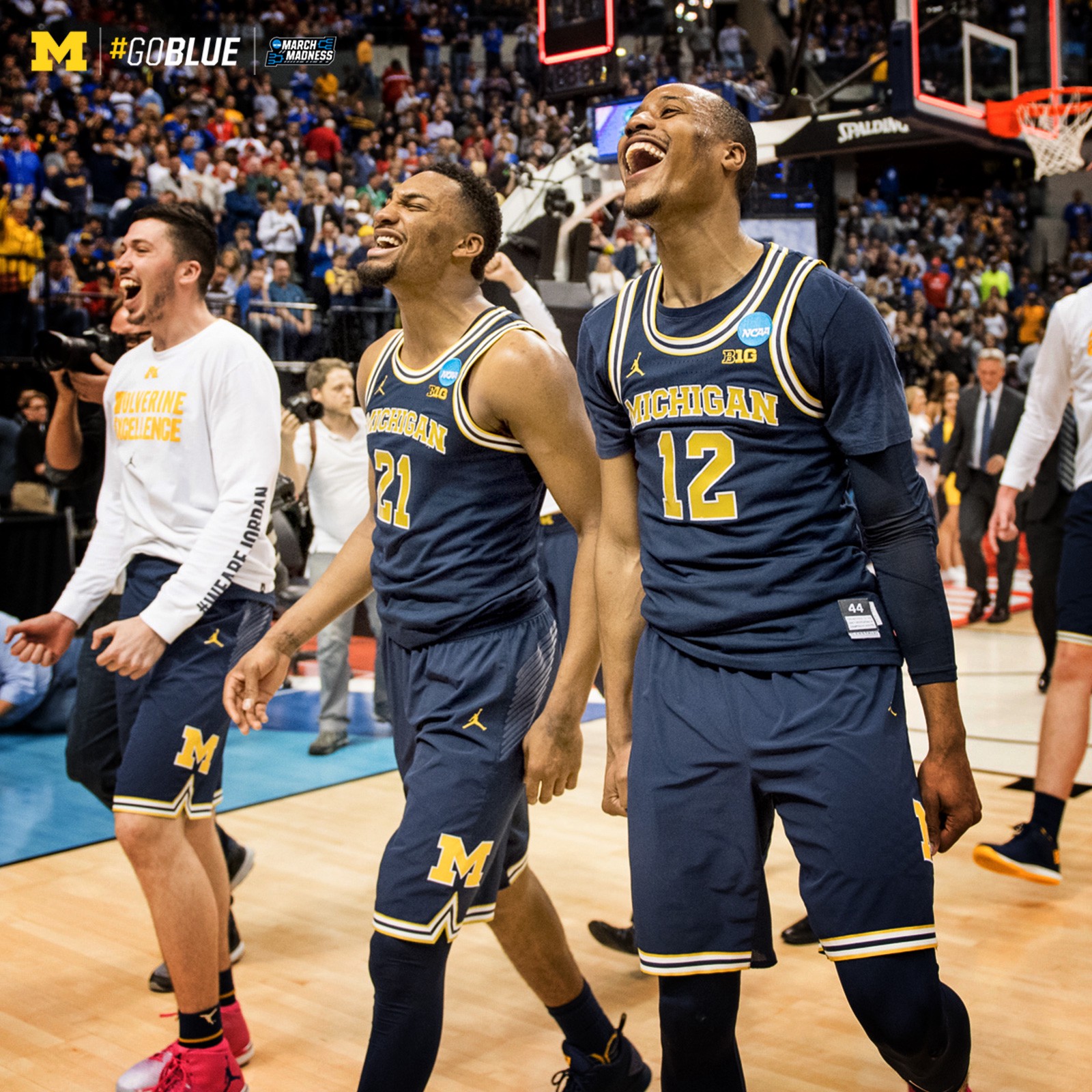 On March 8, 2017, the University of Michigan men's basketball team was on their way to Washington D.C. for its first game of the Big Ten Tournament. What was supposed to be a routine day of travel turned into a perilous situation when the plane carrying the team slid off the runway at Willow Run Airport, just East of Ann Arbor.
None of the 109 passengers or seven crew members sustained major injuries and the team was able to leave the following morning and get to D.C. in time for the noon tip against Illinois.
In the 16 ensuing days after the accident, the team would go on to win the Big Ten Tournament, secure a bid in the NCAA Tournament and make it all the way to the Sweet 16 before bowing out to third-seeded Oregon. With a Cinderella story unfolding before their eyes over the course of those two plus weeks, Michigan's digital team went to work.
"That next morning (following the accident) — we focused on documenting the journey of getting back in the air and flying to D.C. Beyond that, we were showing our story of arriving to the arena just a bit before tip and showcasing the practice jerseys we would be wearing come tipoff," said Brian Wagner, Digital and Creative Lead for Michigan Athletics.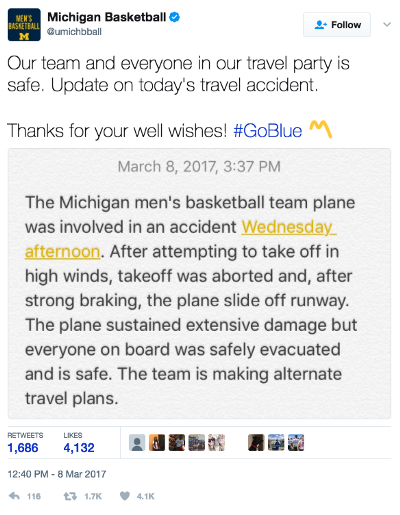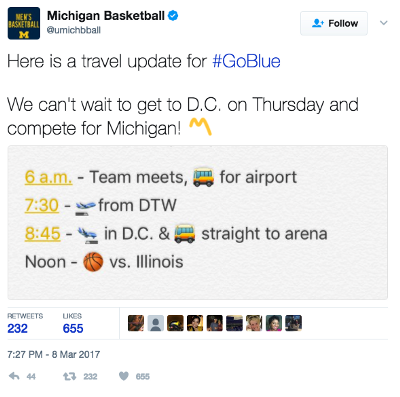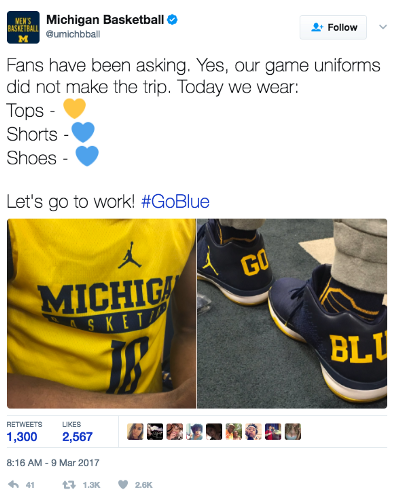 "After a giant, emotional win, we focused on relaying that emotion to our fans and supporters. And every day, the narrative around what we had accomplished continued to build."
With each subsequent win, the narrative strengthened and so did the storytelling opportunities.
For Wagner and his staff, one of the most important aspects of their job was connecting the team's personality and journey to Michigan's entire audience wheel.
"One of Coach's messages to the team the last couple weeks was 'Why Not Us?' Once Tournament play began, we played off that — showing our fans that the digital team is closely connected to the Michigan Basketball team."
By embedding themselves inside the team, Wagner and his colleagues were able to bring the raw and emotional content that a tournament provides to fans directly on all of their favorite platforms in ways that made sense for each.
"Each (platform) allows us to reach our goals and audiences in different ways. On all of them, we have a distinct personality."
One of the easiest ways for them to convey the most emotional moments was through video, particularly on Facebook Live.'
"We owned the conversation. We utilized CrowdTangle and learned that Michigan Basketball was constantly one of the 'hotter' teams on Facebook throughout the Tourney — getting incredible content, not only gross numbers — but relative to what we usually get."
From net cutting ceremonies, to locker room celebrations Facebook Live made it easy for Wagner and his staff to offer fans unbridled access to the biggest moments of the team's journey.
"We leveraged Facebook Live quite often through the weeks," added Wagner. "It gives a 'raw', unpolished glimpse into Michigan Basketball — like cutting down the nets after a big tournament win, watching the Selection Show and going through practice drills."
Beyond video, the digital team saw their investment in both Instagram and Snapchat pay off dramatically.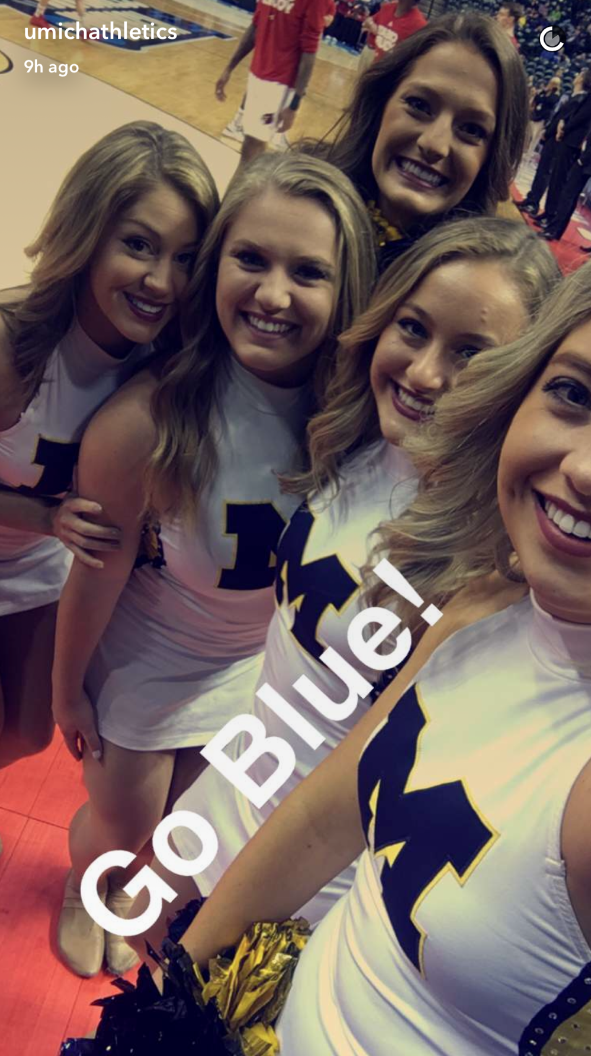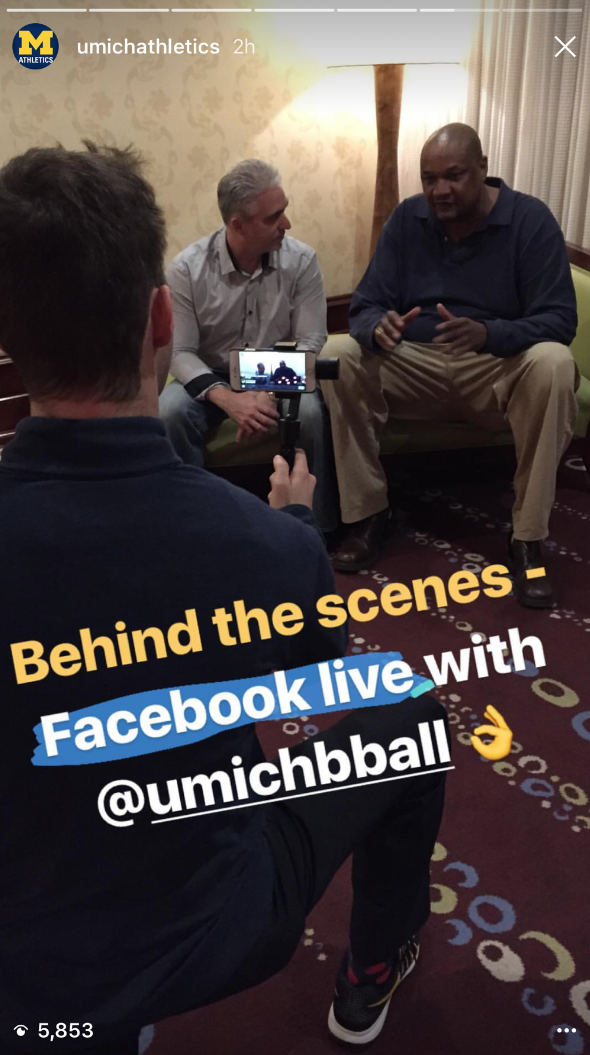 With an emphasis on high quality Instagram Stories and giving fans the opportunity to "feel" what it is like to be a member of the Michigan Basketball team through their use of Spectacles, they were able to capture the emotion of what was one of the biggest storylines of the tournament.
"We invested in Instagram Stories and Snapchat to create detailed stories rather than just 'posting' content there. Brandon Allendorfer played a large part in this decision and was instrumental in the overall success of both platforms."
"One data point that impressed us the most was our Instagram growth. The @umichbball IG account grew 30% in just a 14-day span during the Big Ten Tournament and NCAA Tournament."
The storylines were there, the engagement was there and the growth numbers were there, but as any good professional will tell you, there is always something you can do better and Wagner is no exception.
"One thing you can always do better: responding/engaging with fans on a one-on-one basis. I try to answer just about every question I see come through — and even start conversations with others who share great content. At some point, however, you can't do everything…and that's magnified during these times."
Although many experts didn't expect Michigan to become one of the tournament's Cinderella stories, Wagner and his staff had prepared for everything from an early exit to a championship run.
Even as prepared as they were, quick turnarounds, new locations and the team's success gave them the opportunity to come up with some aspects on the fly.
"While you can prepare for a lot… you truly can't prepare for everything. The hardest part is quick turnaround. From creating and posting all the content in one afternoon, to a previous win just hours earlier and then creating content for the next day's game (Game Day, Score, etc.), it's a lot of work. But obviously work that we are excited to do."
Six individuals, countless emails and hundreds of pieces of content helped create moments that may have only lasted a few seconds or days on social but, stitched together, created a storyline that will live on well beyond the 2017 version of the Michigan men's basketball team and their triumph in the face of adversity.
---
Front Office Sports is a leading multi-platform publication and industry resource that covers the intersection of business and sports.
Want to learn more, or have a story featured about you or your organization? Contact us today.