In racing, there is virtually no offseason
This feature is presented to you by the University of Nebraska — Lincoln Master of Arts in Business with a Specialization in Intercollegiate Athletics Administration.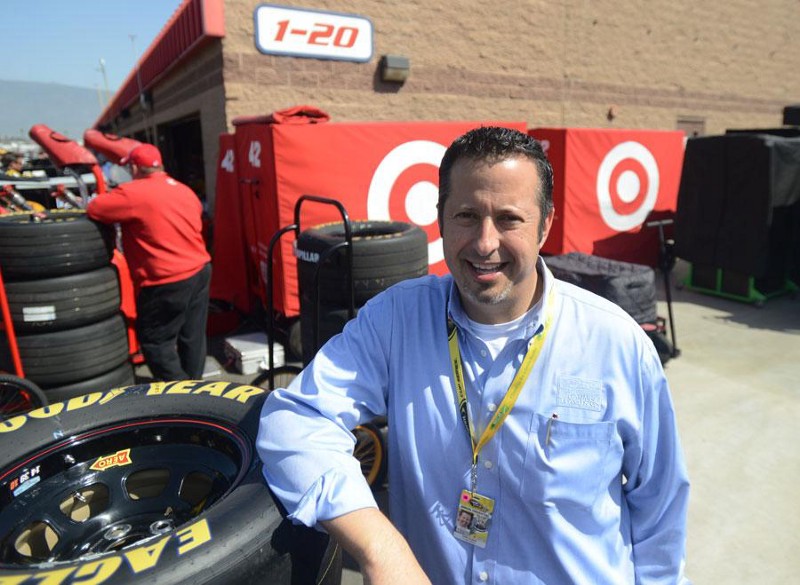 In racing, there is virtually no offseason. NASCAR typically concludes in late November with teams hitting the track again just weeks later to gear up for opening day in mid-February.
No one knows and appreciates the long grind of professional racing quite like John Olguin, Sr. Vice President, Marketing & Communications of Chip Ganassi Racing Teams, Inc. The 11-year racing veteran has grown accustomed to the fast pace (no pun intended).
"There's no stopping. It's certainly crazy, but, as I tell everybody, it's better than working for a living."
While Olguin has found what could be equated to his dream job today, the path to Chip Ganassi Racing didn't begin in the sports world. Upon graduating high school, Olguin enrolled at University of Redlands in his native Southern California, studying business marketing. After earning his bachelor's degree, Olguin took a role selling wine for E & J Gallo Winery.
Realizing sales weren't a particular strong suit of his, Olguin reevaluated his career options and began researching graduate programs in the business of sports. Olguin ultimately attended the University of Richmond where he earned his master's degree in sports management.
It was at the University of Richmond that Olguin first heard the Los Angeles Dodgers were ranked as one of the top 100 places to work. Consequently, Olguin began a weekly ritual of calling the Dodgers, constantly voicing his desire to work for the team. With his tenacity, charisma and a little bit of luck, Olguin was able to secure an internship with the franchise.
Upon completing his season-long internship with Dodgers, Olguin was hooked. He did everything in his power to secure a full-time position with the team.
"Once you get your internship somewhere, don't stop with that internship. You have to keep networking and meeting people from every department. When you start, continue to look, keep your options open and network."
"Once you get your internship somewhere, don't stop with that internship. You have to keep networking and meeting people from every department. The whole idea is that, when the internship ends, you have as many people advocating for you as possible. By the time I was done with my internship, I literally had 10–12 [people] in the organization looking for a job for me. When you start, continue to look, keep your options open and network."
This networking, in combination with his creative thinking, helped Olguin land a meeting with owner Peter O'Malley. In this meeting, Olguin proposed a new project: the creation of an archive for the club. Prior to Olguin's arrival, there was no central repository for data or any organization of memorabilia.
O'Malley was sold on the idea. Naturally, Olguin thought he had his ticket to the full-time job he had so desperately longed for. Unfortunately for Olguin, he and O'Malley weren't on the same page.
Instead of offering Olguin a full-time position, O'Malley offered him only three months to work on the archives. Finally, after those three months of organizing, O'Malley offered Olguin a full-time position as the Dodgers' first ever archivist.
In his first role with the team, Olguin built off of his archive project and worked directly with O'Malley for two years before moving into PR. Despite 'stumbling' into the world of PR, Olguin quickly grew fond of the business function, realizing it aligned well with his natural strengths.
Aside from a stint at a PR agency in Los Angeles, Olguin spent the better part of the next decade growing up in the Dodgers PR department. Then, after the 2005 season, Olguin was recruited to join Chip Ganassi Racing, the company he has called home for the last 11 years.
"We really push everyone to think differently and not to think as a race team only. We have made it our mission to push the envelope."
Olguin was brought in by owner Chip Ganassi himself, due to his pedigree and unique perspective. Ganassi viewed Olguin's lack of experience in racing as an advantage. Ganassi envisioned his team as an industry leader that redefined the brand image of a traditional racing team. Olguin was the perfect person to challenge old assumptions and enact change.
"One of the things we emphasize is how diverse we are. Most people think that diversity is simply in that we race across all of these forms of racing. We have 18 drivers in 14 cars across six different series. Or they may think we're diverse because we have drivers from all over the world. Those are true and what we think is our strength, but really the biggest thing we speak of is our diversity of thought. We really push everyone to think differently and not to think as a race team only. We have made it our mission to push the envelope."
Perhaps the best example of this innovation is the Ganassi Sound Garage: A Digi Bash, an annual concert and digital media extravaganza utilized to promote the team's young racers to a new generation of race fans. In its first three years alone, the event has produced more than 100 million social media impressions with less than 1,500 total attendees. By combining social media influencers and curators with engaging activations, Ganassi has been able to maximize their reach during the Sound Garage event.
"Every aspect of the event has a social media component to it. Every activation isn't simply to touch product or see product, it is about interacting with our partners' brand's. The whole idea is to encourage attendees to share content. Granted, you don't have to do anything and they're going to share, but we wanted to inspire them to share even more. By and large, we were successful in that."
With events such as Sound Garage, Ganassi is leading the racing industry in engaging millennials and thinking outside of the box.
Another area that Olguin has focused on extensively during his time at Ganassi has been proactivity and productivity. Racing, unlike most other sports, relies on sponsorship for a large portion of its overall revenue. This dependence, combined with the wide variety of partner goals, makes thinking one step ahead of the game crucial.
"My job over the years has been to build PR team that took proactive pitching extremely seriously. In general, PR people in sports tend to be reactive because they have a product everyone wants. Often times, we get confused with being busy and being productive. People can be busy all day long and accomplish nothing. They're just putting out fires all day long. This proactive piece that you may think is on the backburner, it has to be on the front burner and part of your everyday job just like writing advances, post-race reports or coordinating interviews. That's what I came in and tried to instill on everybody. I feel good that we've done that and have accomplished a lot."
As Olguin reflects on his storied career in the sports industry, he has no regrets. However, if given the opportunity to do it all over again, there is one thing in particular he would address.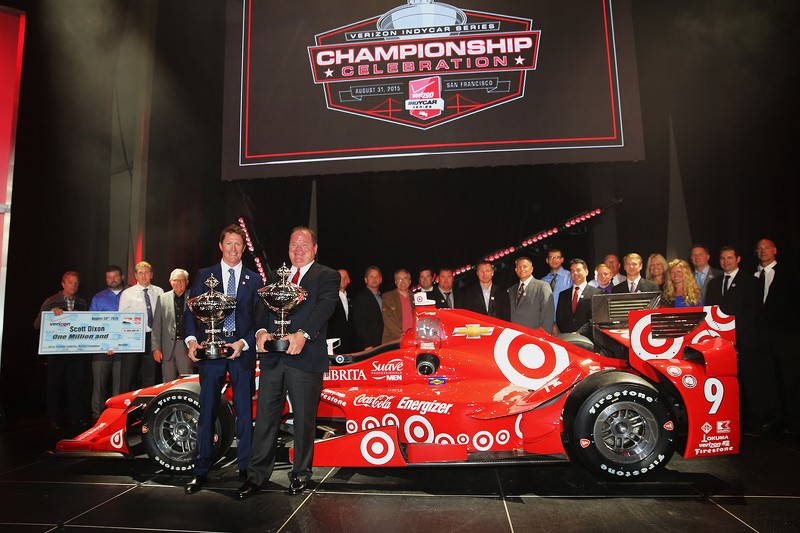 "I'm a firm believer that the mistakes you make and the things that you try make you what you are right now. I don't know if I would have personally changed anything. Professionally, to help me get to where I am today quicker, I would have started working in sports while I was in college. I would have been adamant about doing internships in sports while in college. Internships are basically 90 daylong interviews. Somebody gets to see you actually work. If you're hard working, smart and articulate, getting someone to see you through an internship is the way to go."
"I would suggest that you start working in your sports information or marketing departments at your school. When we're looking to hire someone in sports, we want to know that they have a genuine interest in working in sports and not that they're simply a fan. You can find fans anywhere. We really want people who are passionate about our sport, brand and business. When you can see that experience on a resume, it stands out."
For someone that himself that has prided himself for approaching problems differently dating back to his days as an intern at the Dodgers, Olguin has definitely left his mark on the racing world. Keep an eye out for Chip Ganassi Racing in 2017, as their innovations continue to challenge the status quo.