The jury is still out on what the fall will exactly mean for college athletic departments thanks to the evolving circumstances surrounding COVID-19. The possibility of limited amounts of fans, or even no fans, presents a unique set of fan engagement challenges for even the most established schools and organizations.
For many of these fan engagement challenges, schools like Ohio State and Florida State use From Now On's FanX platform to power their official athletics mobile apps.
"Our collegiate partners are leveraging the FanX platform to optimize the gameday experience for their fans, regardless of whether we'll see them in seats or at home," From Now On President and Chief Executive Officer Sue Thaden said. "They are deeply focused on making the transition to digital ticketing a seamless one, and we are proud to be a partner in this important moment in their evolution as athletics marketers."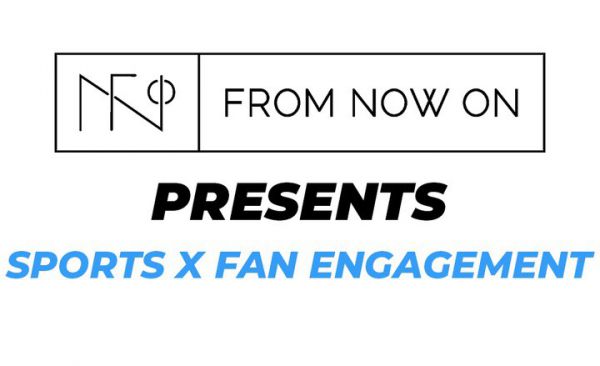 Within the FanX app, schools can host many fan engagement and revenue-generating opportunities including audio broadcasts, seat upgrades, experiences, concessions, and more.
"We know this is the time for digital to once again step up to the plate and provide the best virtual game day experience as possible," Patrick Kindig, Ohio State University associate athletics director for digital media, told Front Office Sports. "It is a combination of ramping up what we currently execute while also exploring those additional angles of sharing the in-venue experience with those at home.
"We also will place an expanded focus on bringing those who are outside the venue inside the makeup of our gameday. We will strive to afford them the feeling of being a part all that surrounds what is great about college sports – the atmosphere, the comradery, the affinity."
Both the Buckeyes and the Seminoles recently made the decision to switch to fully digital ticketing for the 2020-2021 sports season. Jason Dennard, Florida State associate athletics director for marketing and new revenue, explained his department's reasoning for making the decision.
"The main reason for that is you want to try to find a way to be as flexible as you can with your customers so that they can have an adequate amount of time to make their payments or their donations to the university," Dennard said. "Because of that, we eliminated any type of print deadline by going digital."
The switch to digital allows for more contactless transitions as well as more economic opportunities.
"We see the switch to digital ticketing as providing potential new opportunities to drive sponsorship," said Kate Nushart, Ohio State senior director of ticketing. "We are actively engaged in conversations to make that beneficial to both fans and sponsors. The COVID-19 situation has allowed/forced us to expedite and be more aggressive our digital ticketing strategy and timeline, which we are hopeful provides some longer-term opportunities for success that we may not have taken advantage of with a slower adoption rate in the digital space."
Athletic departments like OSU and FSU have a variety of in-event sponsorships to make up through digital activations with most events having been canceled over the last four months. These schools will continue to examine different methods and angles to utilize digital-based strategies to respond to the still-evolving circumstances.
For example, Florida State does re-airs of radio broadcasts of classic games through From Now On. Ohio State also re-aired audio broadcasts this summer of the 2019 football season concluding with last season's CFP semifinal using the app to alert fans about streaming past games on their website/social channels with notifications.
"I think going forward, we're going to find ways to use our partnership with From Now On to archive some of those radio calls to where people can go on and listen to it at their leisure," Dennard said. "We're hopeful as this digital ticketing platform grows that we might find a way to grow into where the ticketing and the inbox can also be integrated."
WIth the Ivy League's cancellation of fall sports and some P5 conferences already making the decision to play a conference-only schedule, digital and mobile platforms play an ever-expanding role in keeping fans happy from a distance while also providing more options for keeping fans safe in-person.
"A safe, engaging and entertaining gameday is a win, for us and our schools," Thaden shared, "and that is what we will continue to focus on as we get closer to the start of fall sports."
From Now On is helping over 100 college, conference, event and high school partners at all levels of the game reimagine fan engagement. To learn more about using mobile apps to support contactless gameday and digital fan engagement schedule a demo here.
Follow From Now On on Twitter or Instagram @FromNowOnExp.

Careers in Sports
Looking for a new job? Check out these featured listings and search for openings all over the world.