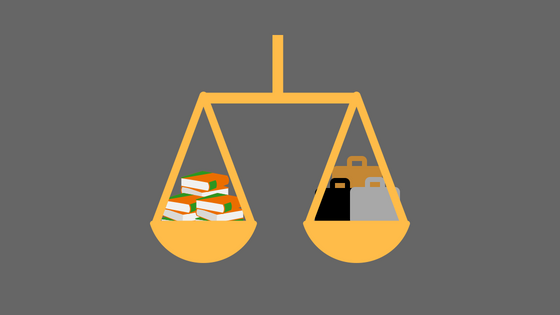 *UOnline is a proud partner of Front Office Sports
Outside of being able to work in sports, working in college athletics presents other benefits like getting an advanced degree while still working.
That's exactly what Iva Earley, the assistant director of operations for the University of Miami Athletic Department, is doing thanks to UOnline's Master's in Sport Administration program.
Earley, who joined the athletic department at Miami after graduating from NC State in 2016, sees the opportunity to further her education as a way to get her one step closer to achieving her ultimate career goals.
"I have never taken a sports administration class before, so as someone who works in this field, I felt that it was important to learn from the people studying it day in and day out," said Earley when discussing why she decided to jump into the program. "I just turned 24, so I'm still pretty young, but especially for anyone with my experience to have the education to match it is a powerful thing."
Not only can Earley match her education with her experience, in the college athletic space, having an advanced degree is crucial to reaching the upper echelons of the industry.
"Having that education to back up your experiences is a powerful thing in college athletics. If I'm going to ever want to cross over to another conference or be compensated like other top candidates I have to have the same paper as they do."
Looking ahead, Earley is most excited about the fact that she will have the opportunity to not only learn from her professors, but her peers, many of whom have many years of experience in different parts of the industry.
"As a grad student, it will be nice to be around other professionals who are like-minded and are looking to either advance their career like me or make a career change. Being able to apply what they already have experience should be beneficial in helping me get to the point where I want to be."
That point? As a Senior Associate AD by the time she is 30. A lofty goal, but one that Earley is confident that will happen.
Want more content like this? Subscribe to our daily newsletter!
"By the time I'm 30, I want to be a Senior Associate AD and be able to have my hands in larger facility projects and renovations. Right now, as part of my job, I help give a lot of tours and I wouldn't be able to give a tour and show off our school if our facilities weren't state of the art, so I'm really into the whole renovation and facilities structuring as well as overall operations of the athletic department."
Whether she stays in the ACC or transitions to the SEC, which is part of her goal, Earley is building herself a foundation for future success.  
*UOnline is a proud partner of Front Office Sports