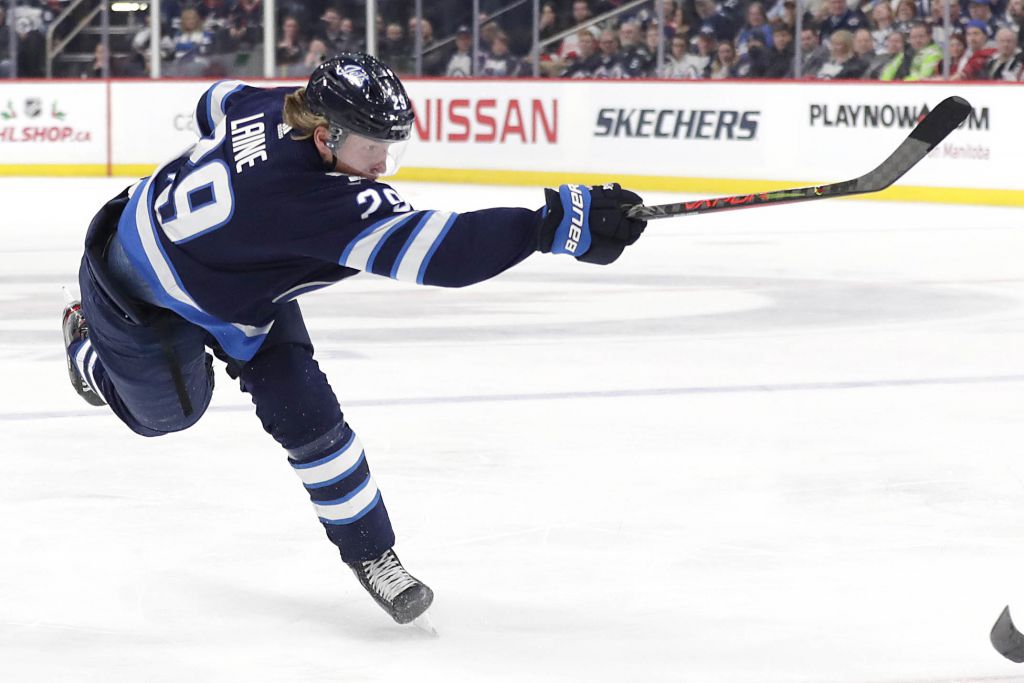 After giving a league-level partnership a shot last season, Jägermeister is aiming to go deeper into hockey thanks to a new multi-year partnership with the NHL.
"We knew that we wanted to create a larger footprint within the NHL fan base to increase opportunities for those memorable toastable moments and hockey drinking occasions," said Chris Peddy, Mast-Jägermeister U.S. chief marketing officer. "Hockey fans were very receptive and excited by the NHL and Jägermeister partnership, so we've created additional opportunities to enjoy an ice-cold shot of Jägermeister while enjoying an NHL game, wherever that may be."
The new multi-year, U.S. deal with the NHL will keep Jägermeister as the official shot of the league, the first time any drink has held that distinction. Jägermeister will also continue to be integrated into the NHL's different programs and platforms, as well as at its marquee events like the Winter Classic and Stadium Series.
"Jägermeister was a heavy activator across our portfolio, and it's a brand that allows us to have a little bit of fun," said Evin Dobson, NHL group vice president of partnership marketing. "They are a brand that knows what works well for them, and using that creative designation of the shot of the NHL has allowed a continuation of that playbook."
Jägermeister played up that designation even further by presenting the best "shot of the night" across television and digital outlets. It also hosted a variety of events and hospitality programs across the season.
It went one step further and focused on key markets across the country, last year signing deals with the Dallas Starrs, Nashville Predators, New York Rangers, Tampa Bay Lightning, and Vegas Golden Knights.
As part of the new extension, it is also signing deals with the Boston Bruins, Buffalo Sabres, Minnesota Wild, Philadelphia Flyers and the St. Louis Blues. The in-arena success of the partnership encouraged the company to double down on the deal with more team level deals, Peddy said.
"We're always listening to our consumers and making sure our collaborations are working well for the mutual fanbase. From the NHL partnership for the 2018-2019 season, we saw that consumers were taking to the Jägermeister integration very positively," he said. Specifically, we observed an increased consumption from NHL fans at the stadium – those fans are also now consuming Jägermeister beyond NHL sporting occasions and recommending the herbal liqueur to family and friends. We knew that this natural shift meant that our consumers would be thrilled to see a continuation of the NHL and Jägermeister partnership."
READ MORE: How Chivas Regal Activates Manchester United Partnership in the U.S.
Dobson noted that while the partnership plays up the notion of shots, Jägermeister's activation around the league and its teams has also stressed responsible consumption. The liquor is also working with teams on their first responder programs, specifically with the Predators, Rangers, and Stars this season.
"Jägermeister understands that there are other groups in our fanbase at an age not appropriate for their brand, and they are respectful of that," Dobson said.
Dobson said that the addition of an "official shot" to the league also showcases the diversification of the alcohol and beverage category.
"The category is evolving with the times, and we're trying to figure out how to serve our fans who have more choices than ever," Dobson said. "We're trying to help all of these brands find swim lanes for their products so that they activate and engage with our fans."
For Jägermeister, Peddy said the success of the NHL partnership has highlighted what the company has looked for when doing deals in the sports industry.
READ MORE: Big Boi 'Surprises and Delights' With Budweiser and Hawks
"When approaching brand partnerships, we want to ensure we are collaborating with companies that have a similar ethos centered around unforgettable and cherishable moments, and the NHL is just that," he said. In addition to its NHL deal, Jägermeister has partnerships with MLS club Atlanta United, as well as with soccer pundits the Men in Blazers.
"Both [are] examples of how fandom brings local sports Meisters – heroes – together into a community bound together by their passion and values on and off the pitch or the ice," Peddy said.