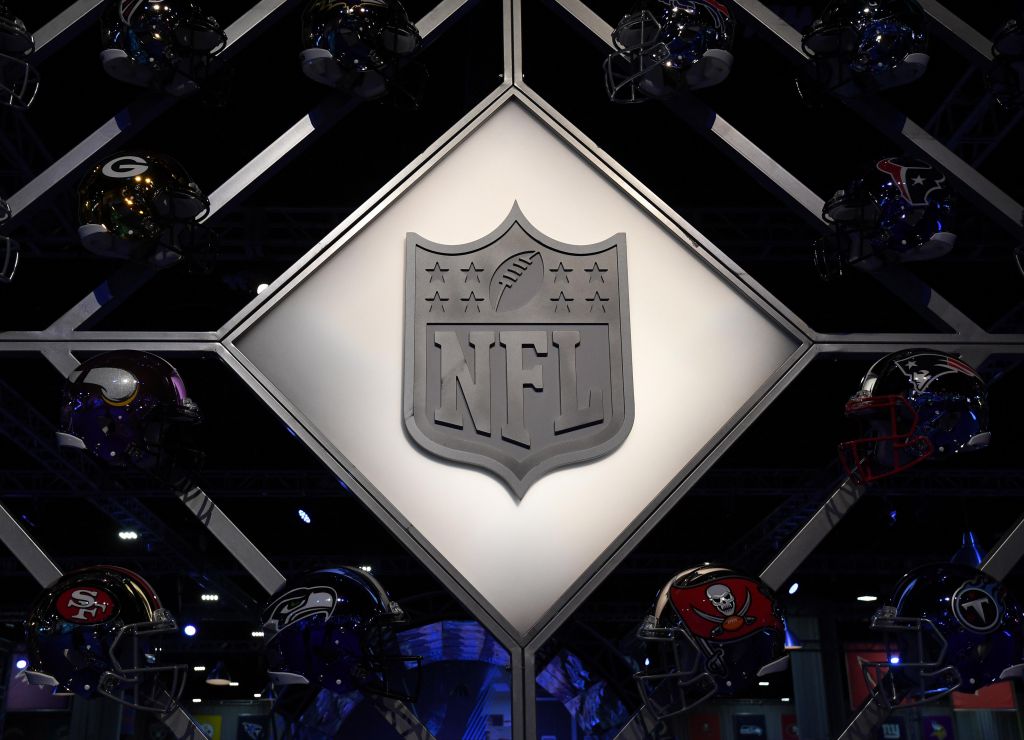 The NFL's television partners have broadcast games the same way for decades. TV viewers saw one play-by-play announcer, one color analyst and maybe a sideline reporter. If you didn't like the analysis from, say, Jason Witten of ESPN, you turned off the sound or changed the channel.
But what if you could choose among multiple linear/digital options for your game experience? What if you could choose from different announce teams and approaches similar to ESPN's "MegaCast" coverage of the College Football Playoff's National Championship? Well, the future is closer than you think.
Brian Rolapp, executive vice president of media, said the league continues to "experiment" with alternate telecasts as more TV viewers migrate to digital platforms.
The league uses the Thursday Night game package as its main laboratory for experimentation, noted Rolapp. Take Fox Sports' 11-game slate of Thursday Night Football telecasts that kicked off Sep. 26, he said.
All of these games will be simulcast on broadcast (Fox), cable (NFL Network) and Spanish-Language TV (Fox Deportes) plus streaming video (Amazon Prime Video).
Thursday night's coverage of the Philadelphia Eagles' 34-27 win over the Green Bay Packers at Lambeau Field was called by multiple announce teams.
There was the main telecast on Fox/NFL Network, with Joe Buck as the play-by-play announcer, Troy Aikman as color analyst, Mike Pereira as rules analyst and Erin Andrews and Kristina Pink as sideline reporters.
But Fox Deportes also offered its own Spanish-language coverage with play-by-play announcer Adrian Garcia-Marquez, ex-Arizona Cardinals lineman Rolando Cantu as analyst and Jaime Motta as a reporter.
On radio, Westwood One's Ian Eagle and Tony Boselli had the call. For the second season in a row, Andrea Kremer and Hannah Storm provided alternative game commentary via Amazon's live Thursday Night game stream.
The everybody in the pool approach worked. Eagles-Packers averaged 18.6 million viewers across all platforms, including Fox, NFL Network, Fox Deportes, NFL and Fox digital, Amazon, Twitch and Yahoo.
That was up more than 25% vs. Fox's 11-game average last year, according to NFL spokesman Andrew Howard. And up 23% vs. last season's comparable Week 4 matchup between the Los Angeles Rams and Minnesota Vikings. Thursday's Eagles-Packers drew the highest digital average minute audience for any NFL game on record at 1.4 million.
So will there be more alternate telecasts in the future?
"We're certainly open to that," answered Rolapp. "You see what we're doing on Thursday Night Football. We're not only distributing 11 of those games on Amazon Prime but they're also on Twitch (a platform for gamers)."
READ MORE: Mission Accomplished: ESPN's Jimmy Pitaro Healing Fractured NFL Relationship
Meanwhile, ESPN has also been taking a multicast approach on Monday Night Football.
There's the primary telecast with play-by-play announcer Joe Tessitore, analyst Booger McFarland, sideline reporter Lisa Salters and new officiating analyst John Parry.
With Witten returning to the NFL's Dallas Cowboys, ESPN canceled the silly "BoogerMobile" experiment and put McFarland in the booth with Tessitore where he belongs.
"Their chemistry together in the booth – and with Lisa – will give us a team that fans want to spend Monday nights with this fall," said Stephanie Druley, ESPN executive vice president of event and studio production in a statement.
But there's also the separate Spanish-language team of play-by-play announcer Alvaro Martin, analyst Raul Allegre and sideline reporter John Sutcliffe for ESPN International's Monday Night coverage.
Don't forget ESPN parent Disney rolled out two separate announce teams on sister networks to cover the 2019 NFL Draft. There was Robin Roberts, Kirk Herbstreit and the rest of the College GameDay crew on ABC, along with Trey Wingo and Mel Kiper Jr. on ESPN.
If ESPN has its way, said sources, it would like to experiment with a MegaCast approach toward NFL games in the future.
On January 7, for example, ESPN offered viewers 17 separate presentations of Clemson's 44-16 thumping of Alabama.
They included: a TechCast, Goodyear BlimpCast and Field Pass.
ESPN's Coaches Film Room version of the championship game has proven popular with fans in the past. Internally, ESPN executives see a possible future Coaches Film Room version of Monday Night airing at the same time as the main telecast on a sister channel like ABC or ESPN2.
The NFL's not there yet, said Rolapp. The league knows its popularity has always depended on the reach of broadcast TV. But as more cord-cutters and cord-nevers migrate from broadcast/cable TV to digital/ streaming, the league has to keep adapting.
Besides, Rolapp has yet to see an entity that can broadcast NFL games as well as the league's own TV partners: NBC, CBS, Fox, ESPN and the NFL Network.
READ MORE: NFL Aiming To Top This Year's Popular Super Bowl Spot
"I think the producers who produce these games are underrated in what they do. They're really good at giving you what you want to see from every angle – and every replay. They're really good at what they do," said Rolapp.
"I've been in this business a long time. Everyone always has an idea: 'Let the fan choose their camera angle.' But every time we do something like that, the fan comes back to us and says, 'You know? NBC is pretty good at producing a game, I kind of like what they do.'"