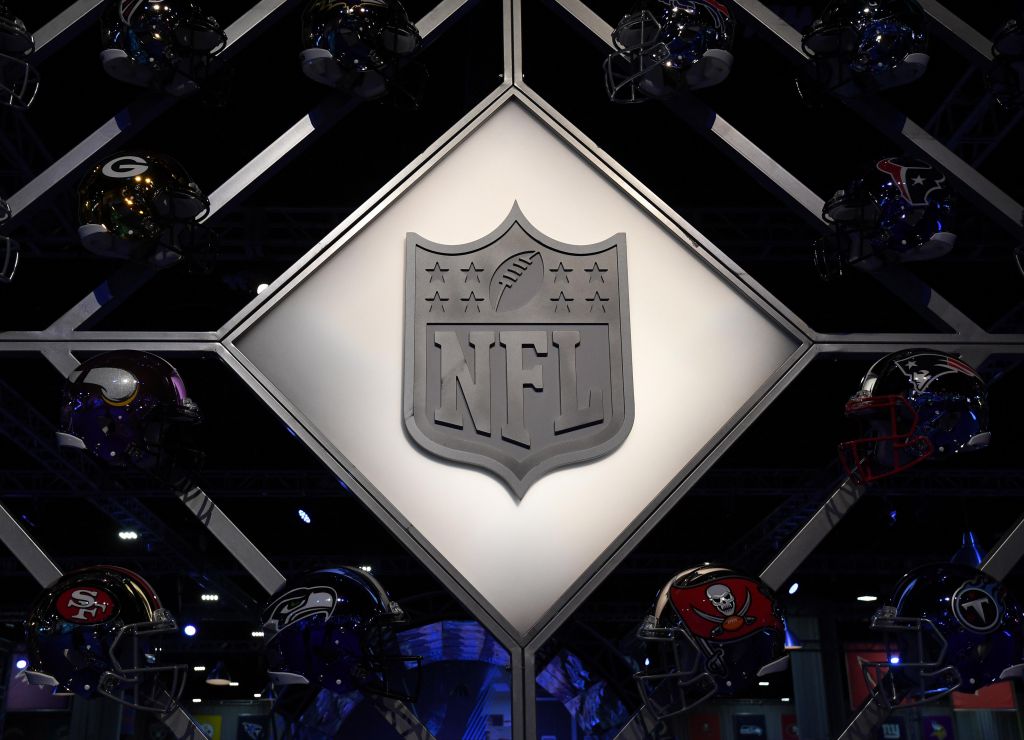 For NFL players starting new careers after retirement, finding the right job is easier said than done. Some stayed involved in the game, but others seek new challenges. Either way, this process requires a new set of teammates.
For the past five years, the league's NFL Legends Community has been providing that help. According to Tracy Perlman, NFL senior vice president, player marketing and communications, its mission is to connect, celebrate and engage the players.
"The biggest thing for us is building a community of care," Perlman says, noting more than 3,000 players last year alone came back for an event with one of their former teams.
Along with connections with former teams, NFL Legends helps by offering information about players' health and wellness, providing career counseling and seminars and giving access to financial grants and tuition assistance.
From a marketing side, the program can help retired players find the base to build a brand.
NFL Legends is working with NFL Films to create a highlight reels for those former players who make the request, at no cost to the subject.
"It doesn't really matter how big or small you are, it's really about your story," Perlman says. "And we've really gotten everybody internally to buy into the fact that these guys busted their butts on the field, fought every day for their job, and they're just as successful off the field. And we've been able to get everybody in to tell those stories."
With approximately 9,000 former players registered in the NFL Legends Community, there are a lot of stories. Many players have built successful businesses that have nothing to do with their previous lives in the NFL. However, unlike playing in the NFL, where a player will easily get noticed for talent, some former pros need more help growing their business. The league is going so far as to create an NFL Legends Business Directory.
READ MORE: Cryotherapy Meets Jaylon Smith's Crucial Three C's
"We're going to get all of the players who own businesses into a resource guide that we can share with our partners and internally, so that we can start to give business to those companies," Perlman says.
The NFL Legends Business Directory is expected to be available by the start of the 2019 season. To help get that done, NFL Legends is partnering with Carter Brothers, a management consulting firm founded by Pro Football Hall of Famer Cris Carter and his brother John.
"When we met with the NFL, we thought this would be a great fit for us to help them put everybody in a directory and push that out to the marketplace to help those ex-NFL Legends gain more visibility and, we believe more opportunity," John, titled CEO and vice chairman of Carter Brothers, says.
[mc4wp_form id="8260″]
The NFL will share the directory with all 32 teams. One former player who runs a window business is currently involved in construction of the Raiders' new stadium in Las Vegas.
"I think the NFL has done a really good job of saying, 'We want to help these guys after they're done playing football,'" John Carter says. "And I think that is a value for all parties."
Carter noted that 50% of the CEOs in corporate America played some kind of organized sport. Having worked with many former players, he knows the habits of highly successful athletes translate well into the business world.
"I think the marketplace will be highly surprised about the intelligence of current players and ex-NFL legends," he says. "They bring a lot of creativity to the marketplace. Obviously, most of them have really good leadership skills, are able to build a good team around them. They have the financial wherewithal to invest in smart businesses. What we want to do is put all of that information in a depository, so when people want to see it or they're looking for certain things in the marketplace, they can get to it quickly without any issues."
READ MORE: Trio of NFL Players Work Together for A Dunkin' Retirement
While members of the NFL Legends Community will benefit from added business they may receive, they will also gain more knowledge and experience from greater penetration into corporate America.
"Anything that we can do in assisting the NFL in doing that, that's what we're there for," Carter says.
If all goes according to plan, many former NFL players will have less time to enjoy the upcoming season as they spend more time growing their business.