Welcome to the final two months of 2021, and congrats on getting this far. How are you making the rest of the year count?
FIFA Tours Potential 2026 World Cup Host Cities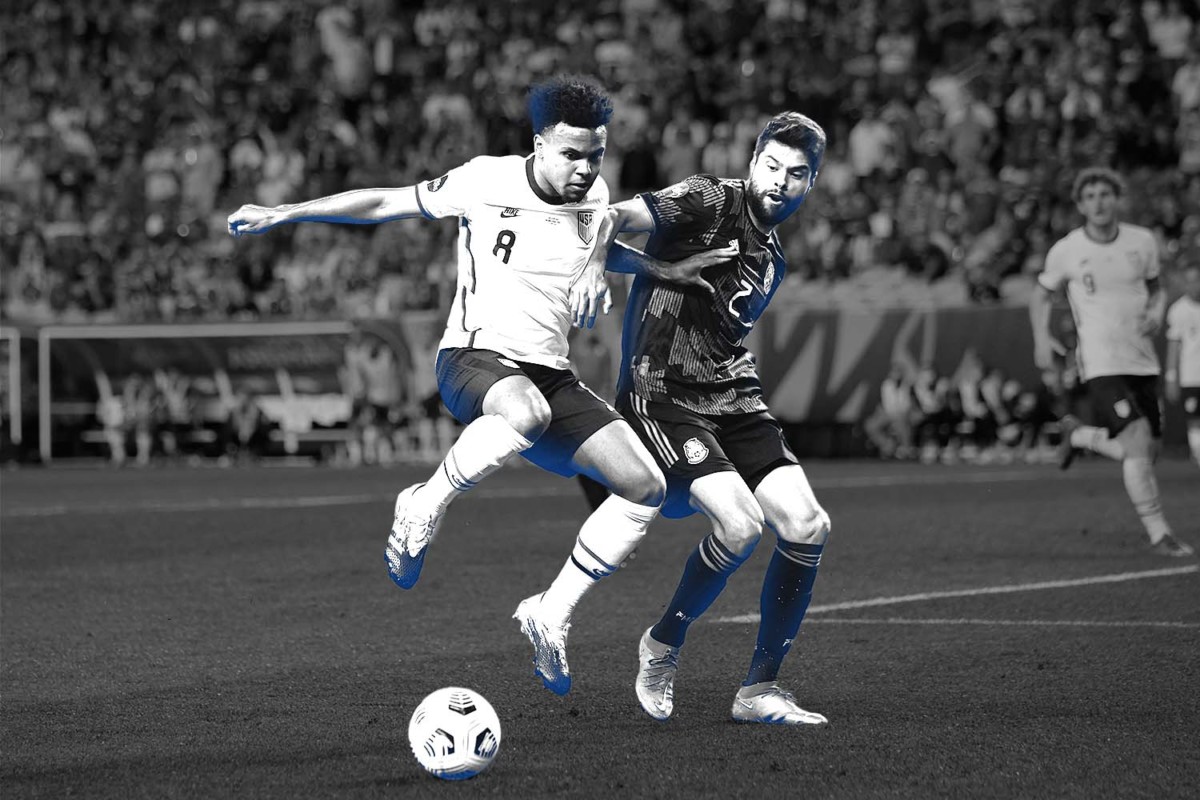 FIFA is finishing up the second leg of its inspection tour for cities to host the 2026 World Cup — the first with 48 countries competing and three co-hosts: the U.S., Mexico, and Canada.
Between Oct. 21 and Nov. 1, a delegation led by CONCACAF president and FIFA vice president Victor Montagliani is visiting Kansas City, Cincinnati, Dallas, Denver, Houston, Monterrey, San Francisco, and Seattle.
Backers of Denver's bid say the $45 million dollars it'd take to host the World Cup would come from private investments, corporate sponsorships, tickets sales, and funding from FIFA and the federal government.
The projected revenue from hosting five matches is $360 million, per the Boston Consulting Group.
Qatar, host of the 2022 World Cup, expects a $20 billion economic boost from the event.
FIFA is assessing each city's facilities, with a focus on infrastructure and sustainability. The first round of visits included Atlanta, New York, Miami, and several other eastern U.S. cities.
The competition will take place in 16 cities across North America's three biggest nations — 10 of them in the U.S., with three cities each in Canada and Mexico.
FIFA says the remaining cities it's eyeing will be visited by the end of November, and the final selection will likely be made by the first or second quarter of 2022.
Hoka's 47% Growth Drives Strong Quarter for Deckers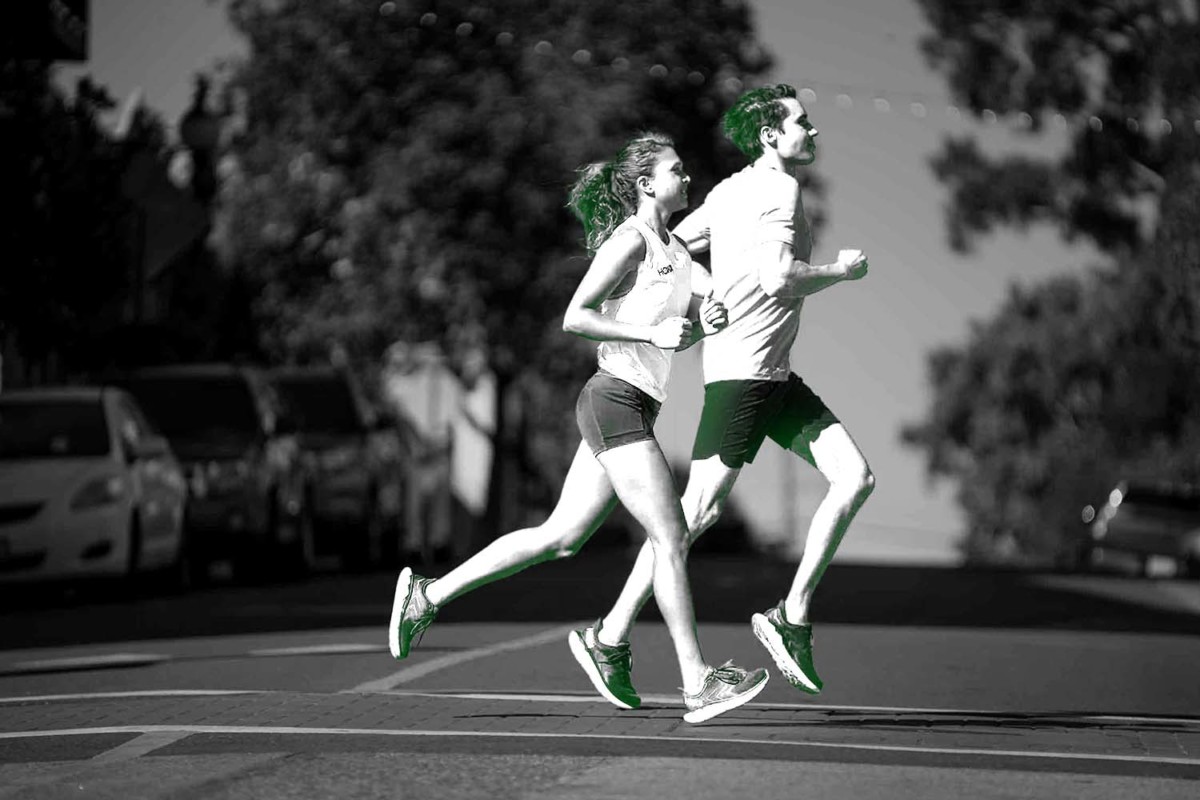 Hoka is making strides in the athletic shoe market, leading a growth quarter for parent company Deckers.
The brand recorded $210.4 million in net sales in the fiscal second quarter ending Sept. 30 — up 47% from the same period last year.
CEO Dave Powers credited "the increasing global footprint of Hoka, and the Ugg brand's evolution beyond women's footwear" for the company's solid performance.
Hoka's increase was key to a 15.8% year-over-year rise for Deckers to $721.9 million in quarterly revenue.
The brand accounted for 35% of Deckers' revenue, up from 28% the previous year.
Ugg net sales grew 8% year-over-year to $448.4 million — 62.1% of Deckers' total.
"The Hoka retail strategy is in the infancy stage," said Powers on an earnings call, adding that the brand opened pop-up retail stores in New York and Los Angeles and its first owned-and-operated stores in China.
Hoka, which sponsors a host of track and triathlon athletes, plans to open more stores in China before expanding further in North America. Powers noted that customers were more likely to purchase additional apparel when shopping in stores than online.
Deckers also owns footwear makers Teva, Sanuk, and Koolaburra.
SPONSORED BY OHIO UNIVERSITY
Ohio University Celebrates This Year's Front Office Sports Rising 25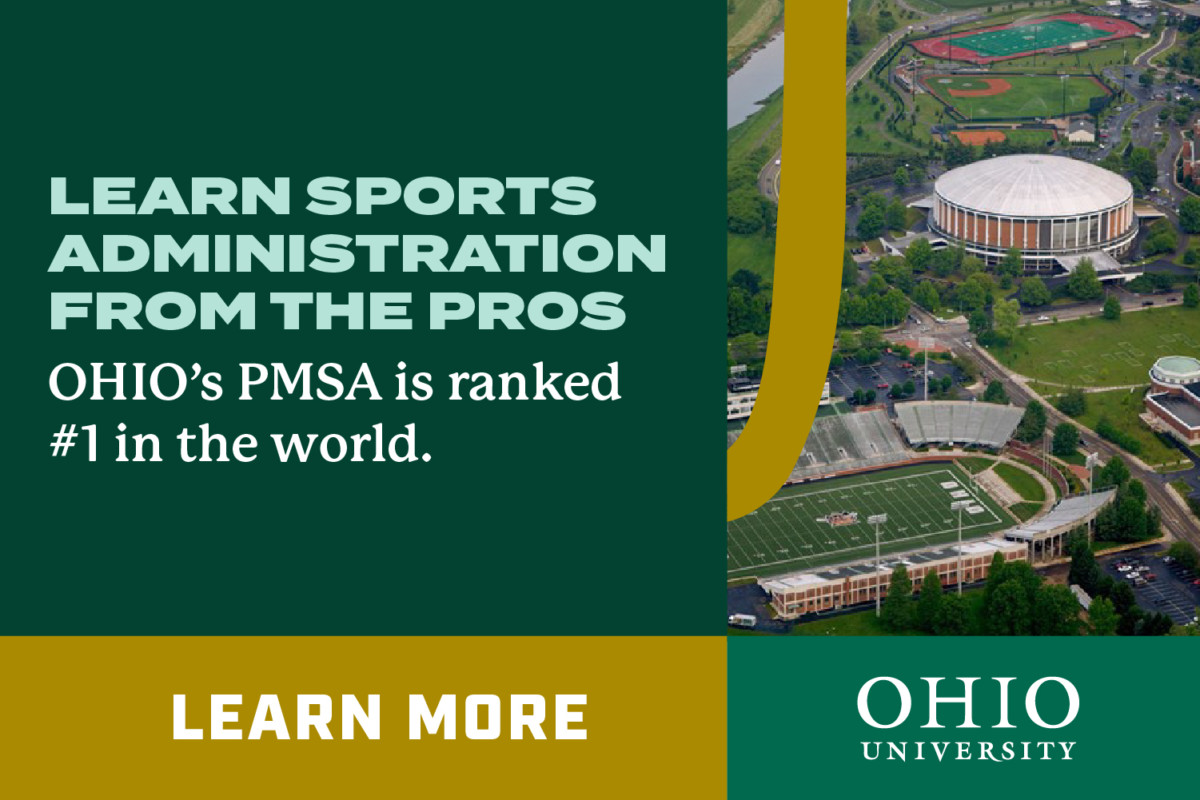 On Thursday, October 21, the Rising 25 class logged on for the Front Office Sports Leadership Summit and Virtual Gala, celebrating the brightest young stars in the business of sports.
During the 5th annual summit, attendees celebrated this year's winners, and enjoyed the keynote lesson "Planning Your Personal Leadership Journey: From Theory to Practice" by Dr. Jim Strode, Ohio University College of Business's Director of Undergraduate Programs and Robert H. Freeman Associate Professor.
Front Office Sports' Melissa Hovsepian shared, "Dr. Strode was absolutely amazing. His passion for teaching really shines through!"
As the event's official education partner, OHIO was proud to award this year's winners with a $1,000 scholarship to the Professional Master of Sports Administration program, ranked #1 worldwide. Congratulations to this year's Rising 25!
19 NFL Teams Submit Bids for Global Marketing Rights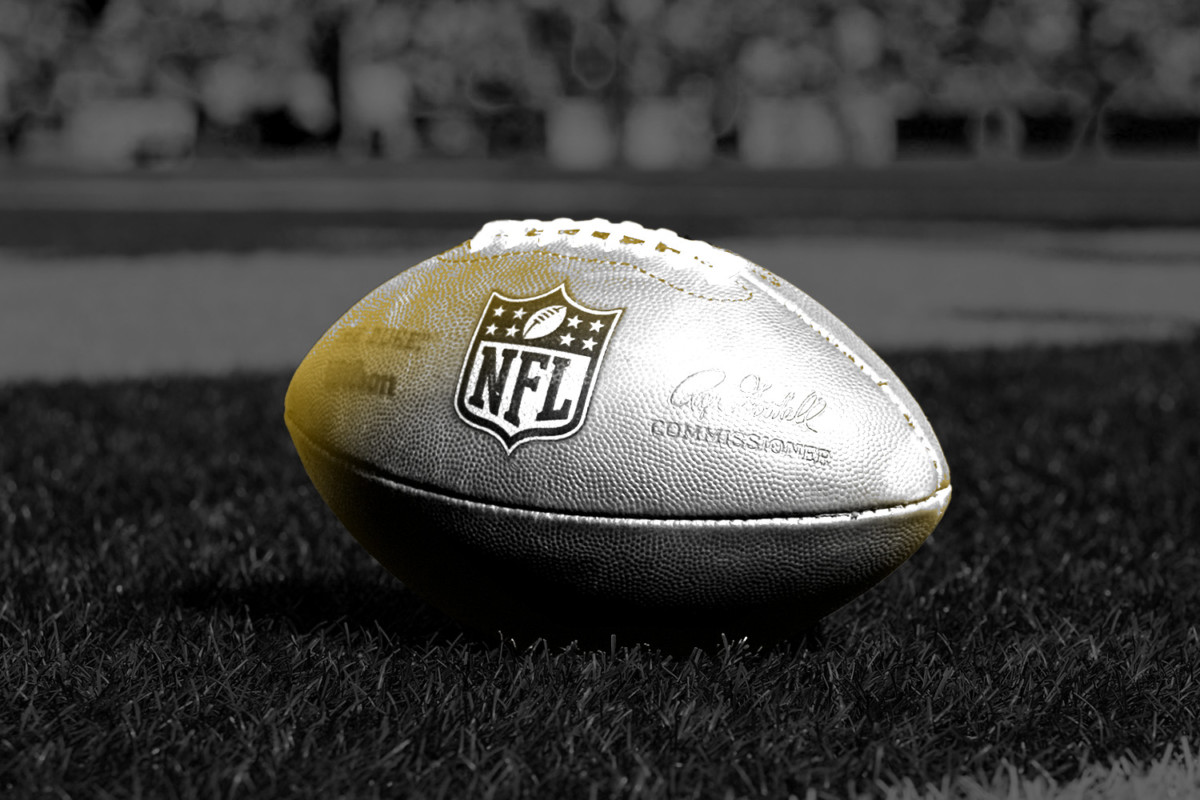 NFL teams were able to submit proposals for co-marketing pacts with clubs in international markets last month, and 19 of the 32 teams have submitted a total of 28 bids, per Sports Business Journal.
Previously, global rights were centrally controlled by the NFL. Teams will find out in December who gets which markets.
Mexico received the largest number of bids, followed by the U.K. and Germany, which is slated to host an NFL regular-season game in the next couple of years. The NFL says there will eventually be at least four international games every season.
Canada, Brazil, Australia, China, and an undisclosed European country are also sought after in teams' proposals.
Brazil has the most international NFL fans at 63.7 million.
Mexico follows with 48.5 million.
Germany comes in third with 19.2 million.
The league counts 190 million U.S. fans, but the NFL's chief strategy officer Chris Halpin told The Athletic "our next 50 million fans will come from these international markets."
The Denver Broncos have expressed interest in Mexico, the site of their second-largest fan base, and the Kansas City Chiefs have eyes on an alliance with an overseas soccer club.
Five-year terms for the marketing licenses will start Jan. 1.
Skechers Considering IPO of Its Asia Segment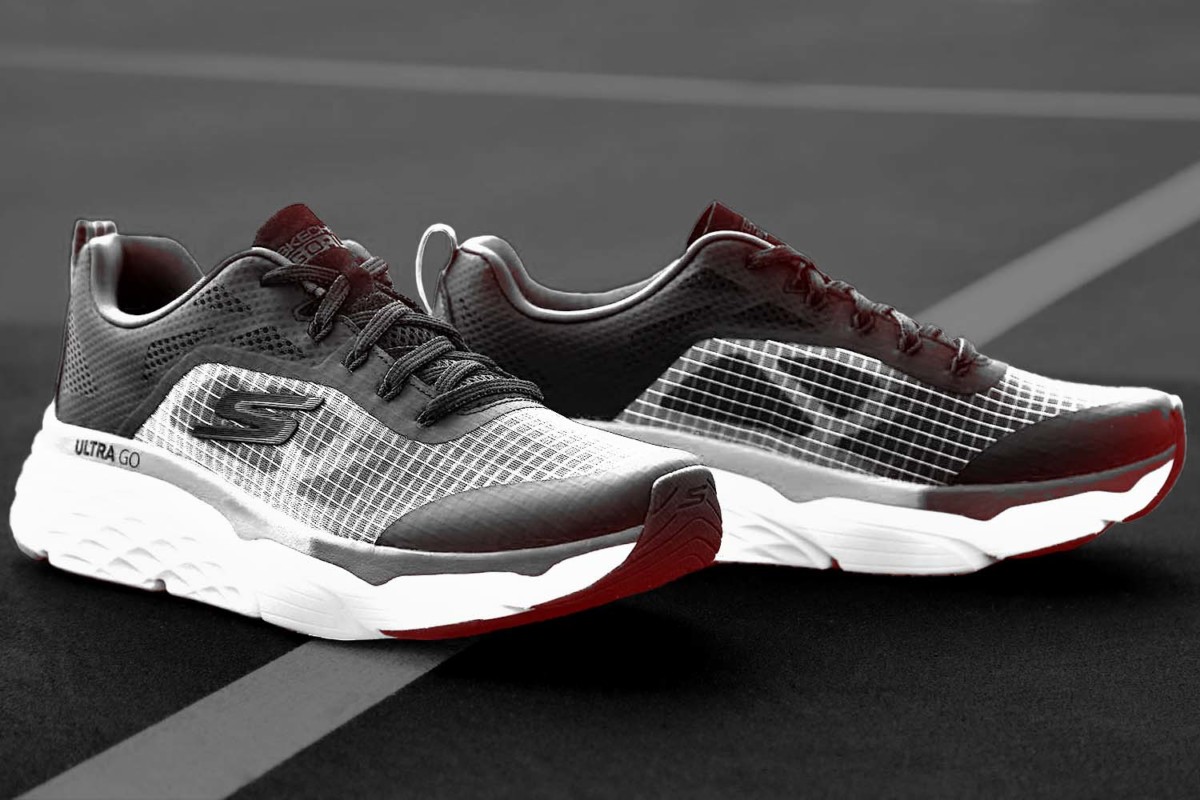 Skechers is reportedly considering spinning off its Asia business into a public company.
The sneaker and clothing maker is mulling a Hong Kong-based IPO, according to Bloomberg. The company could raise around $1.5 billion through the public offering.
The move may entail buying out partners in its Asia-based business, such as Luen Thai Enterprises. Skechers and Luen Thai launched Skechers China in 2007.
Last year, Skechers' China revenue was $924.5 million, 20.1% of its $4.6 billion in 2020 sales.
The company's overall revenue grew 19.2% year-over-year to $1.55 billion in the third quarter.
Skechers had 1,797 retail stores in Asia at the end of last year — 69.9% of its 2,570 global total. It had just 12 stores in North America.
Skechers has endorsement deals with Los Angeles Dodgers ace Clayton Kershaw, golfer Brooke Henderson, and sports legends Wayne Gretzky, Joe Montana, Tony Romo and Kareem Abdul-Jabbar.
The company is also the official sneaker supplier for the U.S. and European teams of golf's Solheim Cup.
French officials are investigating Skechers, Uniqlo, SMCP SA, and Zara-owner Inditex over allegations that the brands benefited from forced labor in China. Skechers has said its supplier audits have not identified any such issues.
SPONSORED BY DRAFTKINGS
Play With The Leader in Daily Fantasy Sports
Are you excited about the World Cup coming to U.S. cities in 2026?
Friday's Answer
36% of respondents plan on purchasing an Apple product this holiday season.
Today's Action
*All times are EST unless otherwise noted.
*Odds/lines subject to change. T&Cs apply. See draftkings.com/sportsbook for details.