America's 46th president takes his oath in a matter of hours, and athletes are set to leave their mark on the events.
A number of athletes will play an active role in President-elect Joe Biden's and Vice President-elect Kamala Harris' inauguration activities today.
While athletes participating in various parts of the day isn't new — Muhammad Ali and Magic Johnson were among those at President Barack Obama's first inauguration — today's sports-related lineup is extensive.
Participants include:
Sarah Fuller, who in December became the first woman to play in a Power 5 college football game
Kim Ng, the first female general manager in MLB history
NBA Hall of Famer Kareem Abdul-Jabbar
Olympic athletes Nathan Chen, Allyson Felix and Katie Ledecky
Members of wheelchair basketball program the Ryan Martin Foundation
Inauguration Day brings the Trump administration's complicated relationship with sports to an end.
White House visits by championship teams became a political decision. Some — like the Pittsburgh Penguins — showed up in earnest. Some — like the Golden State Warriors — declined visits altogether.
Meanwhile, 13 of the 24 Presidential Medal of Freedoms handed out by Trump went to athletes, including Tiger Woods, Babe Ruth and Roger Staubach. He also planned to award one to New England Patriots coach Bill Belichick, but Belichik declined it.
Element Partners Bets on World Poker Tour
Element Partners is acquiring Allied Esports Entertainment's poker-related business and assets, including the World Poker Tour.
The transaction is expected to close in late January or early February for over $78 million.
The World Poker Tour merged with Allied at the start of 2019. WPT co-founder Lyle Berman's Black Ridge Acquisition Corporation purchased the two companies in a $150 million deal.
Prior to this development, the World Poker Tour had one of its most successful years ever.
ClubWPT, WPT's online subscription platform, increased new registrations by 61% through the third quarter of 2020.
Last year's WPT Online Championship was the largest event in the tour's 18-year history with 2,130 entries.
"Despite the many challenges caused by the COVID-19 pandemic, the WPT business has delivered substantial, impactful results, specifically through its online platforms and services, and has made meaningful contributions for the company," said Frank Ng, chief executive officer at Allied.
The WPT was founded in 2002 and has paid out more than $1 billion in prize money across its tours.
Along with the WPT sale, Allied's board has agreed to "explore strategic options for the esports business, including a possible sale." There are no current negotiations reported.
SPONSORED
The Technology Platform Your Team Deserves

A new year demands a reassessment of the tools at your disposal. Does your partnerships team have everything they need?
Sportsdigita has revolutionized the ways teams pitch to prospects with its cloud-based presentation platform, Digideck. Named to the Inc. 5000 list of Fastest Growing U.S. Companies for two consecutive years, Sportsdigita combines a deep understanding of sports sponsorship, ticketing, and premium experiences with best-in-class software technologies to solve business problems. Sportsdigita's roster of over 400 professional and collegiate teams includes the biggest brands in sports worldwide.
For more information, visit www.sportsdigita.com and www.thedigideck.com.
'Fortnite' Takes On Global Soccer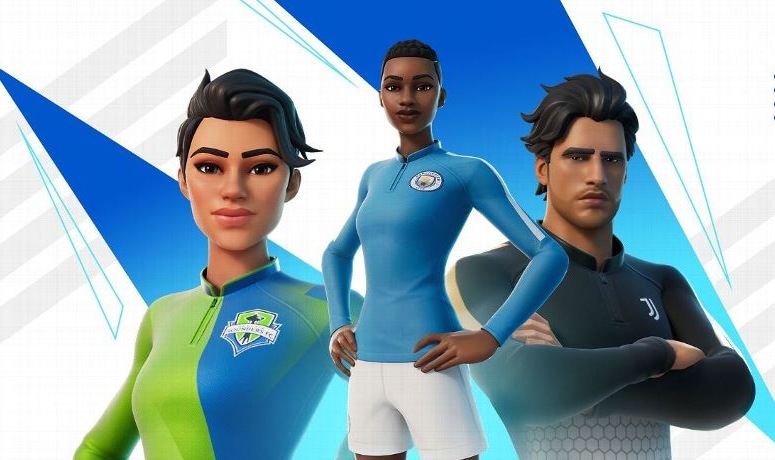 Epic Games continues to bring real-world entities into its titles.
The developer's wildly popular "Fortnite" will launch the "Kickoff Set" on Jan. 23, featuring professional soccer uniforms as in-game skins.
The list of 23 clubs includes Manchester City, Serie A giants like Juventus, AC Milan and Inter Milan; Major League Soccer franchises Seattle Sounders, LAFC and Atlanta United; and teams stretching around the globe from Latin America, Europe, Asia and Australia.
Fortnite will also add a new emote based on Brazilian superstar Pelé's iconic goal celebration.
More "Fortnite" Crossovers:
The game teamed up with the NFL in 2018 for a variety of special features, including Super Bowl-themed skins and a limited-time "NFL Rumble" game mode.
It hosted an in-game Travis Scott concert that drew more than 12 million players.
Marvel Comics launched a new storyline for the Marvel Universe in the game last fall.
Batman, Star Wars and John Wick are among the other movie franchises to hold events within the game.
Epic wrapped up a $1.78 billion funding deal that valued the company at $17.3 billion last August. "Fortnite" had over 350 million registered players as of last May.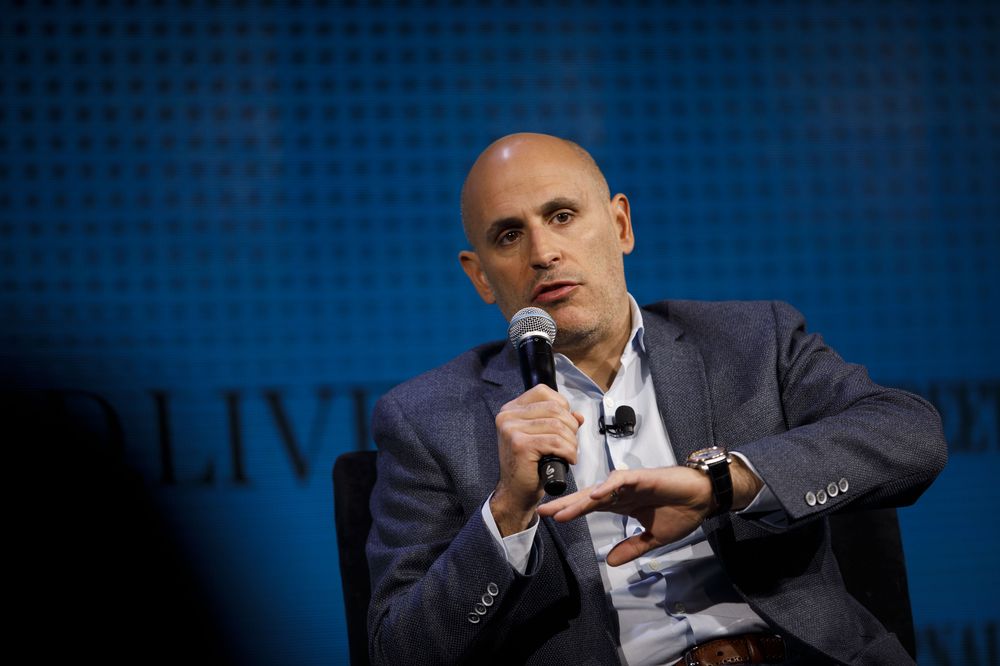 Walmart's e-commerce chief is retiring — and he might be shopping for a sports team.
Marc Lore joined Walmart in 2016 following the retail giant's acquisition of his Jet.com e-commerce site. The $3.3 billion deal compensated Lore with at least $250 million in stock, which vested after five years at Walmart.
Since the acquisition, Lore helped supercharge Walmart's e-commerce operations. Walmart shares have approximately doubled in those five years.
The 49-year-old has big retirement plans: "I'm writing a book. I'm creating a reality TV show. I'm going to probably buy a sports team. I'm going to continue to mentor female founders."
Lore is reportedly worth more than $1 billion.
He didn't expand on his sports aspirations to The Wall Street Journal, but he has some options:
The NBA is eyeing two expansion franchises, with a price tag of $2.5 billion each.
Minnesota Timberwolves owner Glen Taylor is shopping the team.
Real Salt Lake of the MLS are also for sale.
Last summer, Lore was part of the bid for the New York Mets put together by Alex Rodriguez and Jennifer Lopez, which lost out to Steve Cohen.
EVENT
Innovative Women In Sports

On the next episode of Fundamentals, host Jeff Eisenband sits down with alumni and faculty from the McCormack Department of Sport Management at UMass Amherst to discuss the program's newest course, Women in Business.
Panelists will share insights into the need for accelerated change, key learnings from working in the industry and how McCormack is actively cultivating a culture that supports women and their future career success in the sports industry.
Speakers include:
Karina Herold

, Vice President of Major Events, Los Angeles Sports & Entertainment Commission

Nicole Melton

, Associate Professor, Associate Development Chair, Mark H. McCormack Department of Sports Management

Zaileen Janmohamed

, Head of Partnership Development & Innovation, LA28
Episode airs Thursday, January 28th at 12 PM EST. Sign up to get an email reminder!
Los Angeles-based music management firm Milk & Honey is launching a sports division, becoming the latest of several entertainment agencies that have expanded into sports over the past decade.
MGM Resorts has ended its takeover attempt of British gaming company Entain. The news follows a string of offers from MGM to acquire its partner in the sports betting joint venture BetMGM.
The Michigan Gaming Control Board will allow online sports betting and casino games starting on Jan. 22. Michigan first legalized in-person sports betting in 2019 and has since generated over $18 million in revenue.