Dan Snyder is being pressured to sell the Washington Football Team, Fanatics raises $350 million, sports betting bounces back, and Apple wants to get into fitness.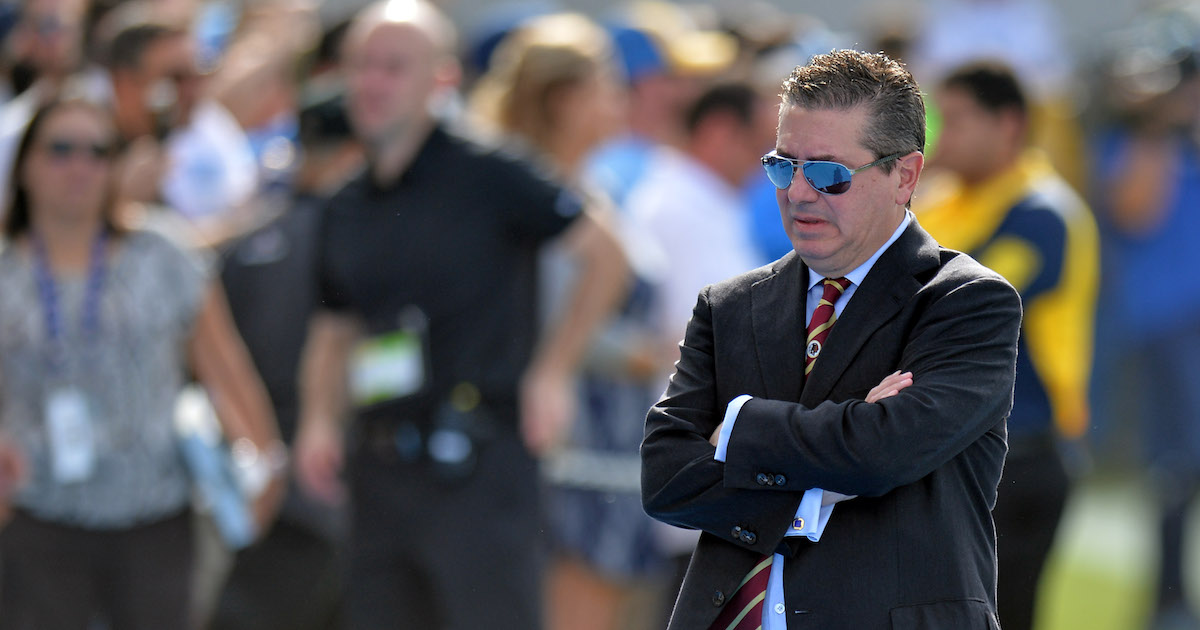 Minority owners of the Washington Football Team are reportedly pressuring owner Dan Snyder to sell the team. FedEx CEO Fred Smith, Black Diamond Capital Chairman Robert Rothman, and NVR Inc. Board Chairman Dwight Schar have hired an investment firm to sell their shares, which make up 40% of the team. They would likely see their ownership value increase if the entire team was sold.
There is no indication Snyder intends to sell and he recently filed a lawsuit that claims one of the minority owners is behind a defamatory plot against him. Snyder bought the team in 1999 for $750 million. Forbes recently valued the Washington franchise at $3.4 billion.
The pressure to sell is just the latest issue for the team, which recently retired its racist moniker after decades of protest. A detailed report from The Washington Post also revealed a toxic office culture within the organization. Since the report, the Washington Football Team has hired a law firm for an internal investigation.
Last 5 NFL Team Sales
2018: David Tepper purchased the Panthers for $2.75 billion
2014: Terry & Kim Pegula purchased the Bills for $1.4 billion
2012: Jimmy & Dee Haslam purchased the Browns for $1 billion
2012: Shad Khan purchased the Jaguars for $770 million
2010: Stan Kroenke purchased the Rams for $700 million
Fanatics Raises $350M in Likely Final Private Funding Round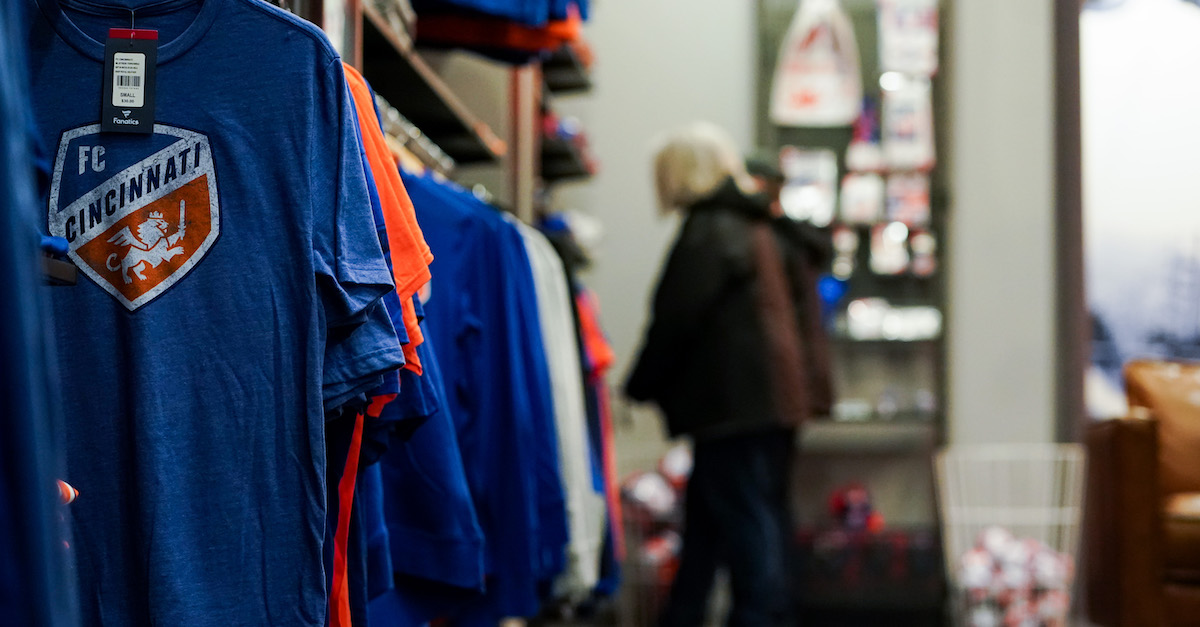 Fanatics has closed a $350 million investment round. As the company reportedly gears up for an IPO, it is now valued at approximately $6.2 billion.
Fanatics has raised about $1.5 billion since 2011 and this is expected to be its last private funding round. It was led by Fidelity Management & Research Co. and Thrive Capital, and also included Franklin Templeton Investments and Neuberger Berman Group.
Past investors include SoftBank Group, the NFL, the NHL and MLB. Fanatics makes and sells licensed fan apparel and has deals with every major U.S. league and more than 150 colleges.
Fanatics Rundown:
— $2.5 billion in 2019 revenue.
— 30% online sales growth in 2020.
— $20 million revenue hit projected because of the pandemic.
— 80% of revenue comes from direct-to-consumer sales.
SPONSORED
Get On The Winning Tech Team

Once again named one of the 5000 Fastest Growing U.S. Companies according to Inc., Sportsdigita knows exactly what sports professionals deal with in the areas of sponsorship, ticketing, and premium experiences.
For more than ten years, Sportsdigita has been helping teams perfect their ability to pitch to prospects with Digideck: a cloud-based presentation platform that is trusted by over 400 professional and collegiate teams all over the world.
For more info, visit www.sportsdigita.com and www.thedigideck.com today
After Months of Depressed Sports Betting Numbers, Handles On The Rise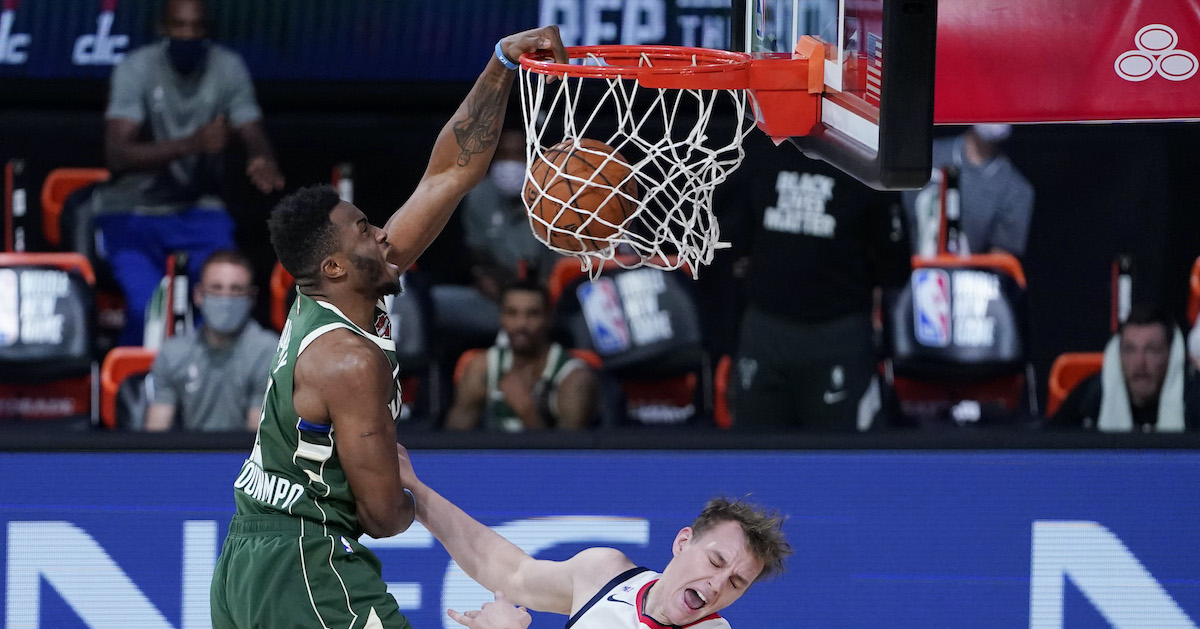 Sportsbook operators generated $64.2 million in revenue during the second quarter, a 46.3% year-over-year drop, according to the American Gaming Association. It was the first quarterly decline since sports betting became legal in the U.S. in 2018.
Even with the mass stoppage of live events, sports betting revenue for the first half of 2020 was still up 10.4%. That was aided by 12 states opening legal sportsbooks over the last year. New Jersey is back on the pre-pandemic hot streak as it reported $315 million in July bets, up from $54.6 million in April.
Reported Sports Betting Handles
Indiana
— April: $26.3 million
— July: $70.9 million
Iowa
— April: $1.6 million
— July: $22.9 million
Apple Looks to Disrupt Connected Fitness Landscape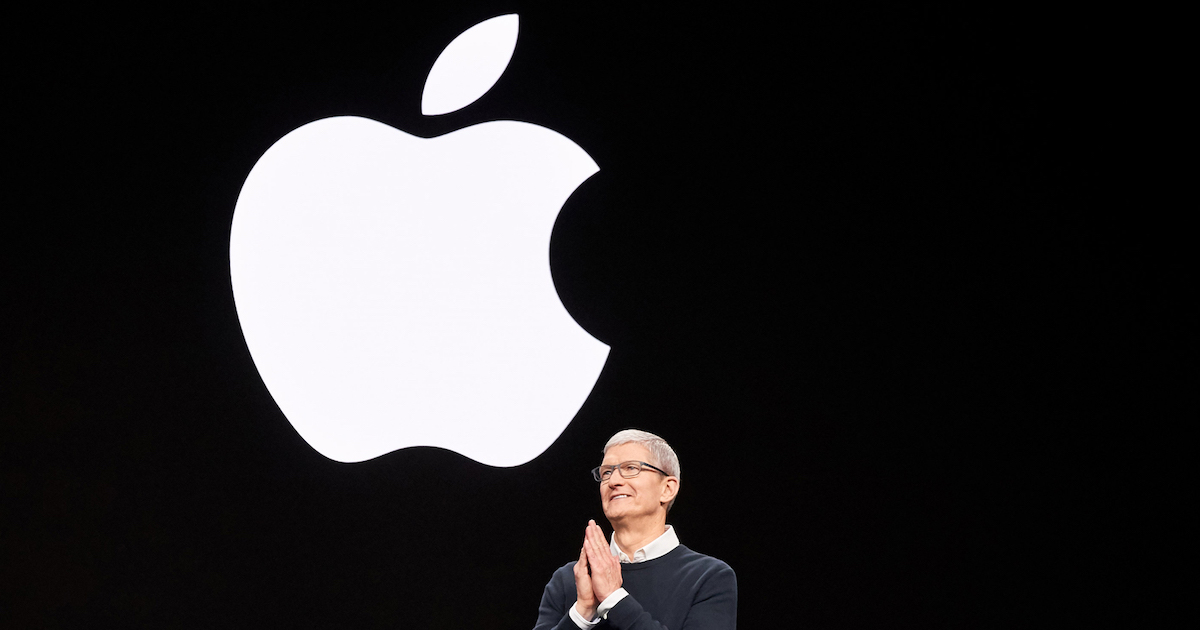 After Peloton and Nike saw massive growth for their training apps during the pandemic, Apple is now looking to take a bite of that pie. Apple is reportedly developing a new subscription for virtual fitness classes that can be used via an app on the iPhone, iPad and Apple TV.
It will come as part of Apple One, a bundle for the company's services like Apple Music and Apple TV+. Other add-ons would include Apple Arcade, Apple News+ and increased iCloud storage. The move is meant to help the company extend consumer loyalty beyond hardware.
The fitness aspiration is a piece of Apple's growing focus on healthcare that has included adding more health-related functions to the Apple Watch. Apple One is expected to launch in October, alongside a new iPhone.
SPONSORED
Pandemic Proof Marketing
Today, over 15,000 athletes — from All-Pros and All-Americans, to walk-on freshman fighting to make a roster — use Opendorse to fulfill social campaigns and publish posts on behalf of brand partners. Hundreds of sports teams and leagues use the platform to promote their property while empowering athletes to build their personal brands. Simultaneously, brands use the platform to access athletes and deliver campaigns that drive results by bringing their message to the fan's favorite feed.
Join our Partner Showcase on Thursday, August 20 as Adi Kunalic, Co-Founder of Opendorse, walks through their athlete marketing playbook and platform.