An NFL game is set for an exclusive Amazon broadcast, Cheerleaders show NIL potential, the trading card industry sees a big acquisition, and online sports betting is coming to Michigan.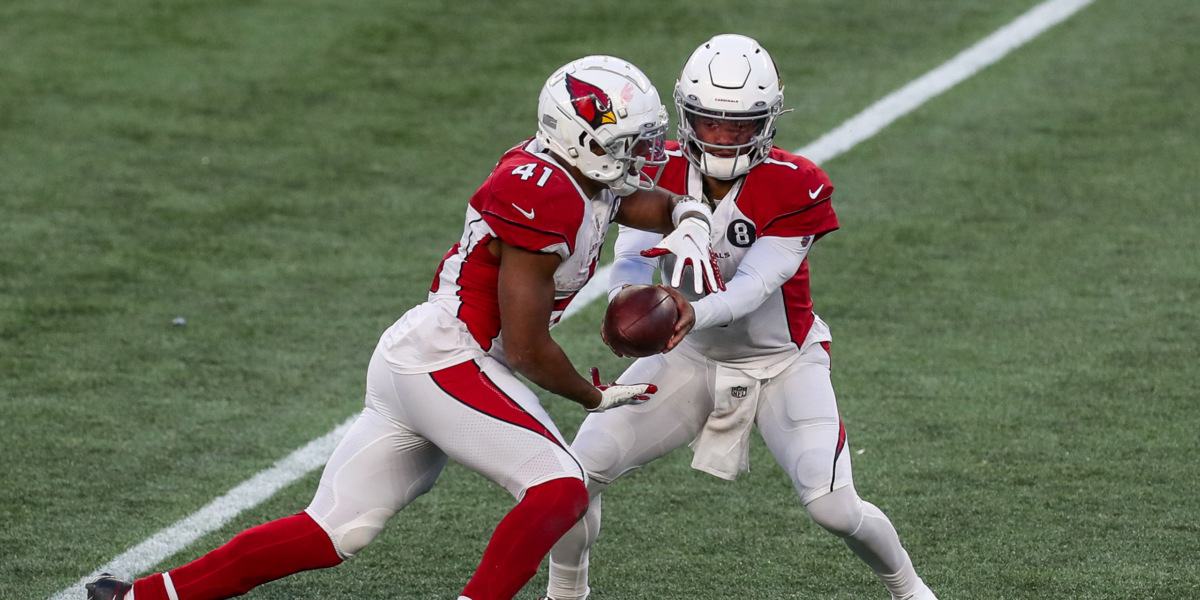 Amazon Prime and Amazon-owned live streaming platform Twitch will be the exclusive homes of the Week 15 San Francisco 49ers-Arizona Cardinals game on Saturday, Dec. 26.
Amazon's NFL Slate:
Eleven "Thursday Night Football" matchups, shared with Fox and NFL Network.
One exclusive, late regular-season game.
One of the new wild-card round playoff games, shared with ViacomCBS.
The e-commerce giant is paying more than $70 million annually for its NFL regular season game package after renewing the deal in April, extending it through 2022. The cost of the wild-card matchup is said to have a significantly higher per-game price tag.
Amazon's streams offer alternate commentary teams as well as "A-Ray" technology that offers on-demand replays and stats specific to any given play, including time to throw, running speeds and trivia.
Added intrigue: The Niners-Cardinals matchup could end up being a home game of sorts for both sides, as San Francisco is playing its Week 13 and 14 home games at Arizona's facilities after Santa Clara County banned professional sports for at least three weeks.
Twitch's sports appeal: Amazon is trying to shake the platform's video games-only reputation to appeal to a wider audience, while the NFL is trying to reach younger audiences.
The NFL's average audience on Twitch rose 45% year-over-year in 2019, but was still significantly below what broadcast TV typically draws.
Twitch has more than 17.5 million average daily visitors — 67% of them are under 35.
The NFL and Twitch are bringing back the Fortnite NFLPA Open on Dec. 2. It will see NFL players compete for a spot in the Twitch Rivals "Streamer Bowl" in 2021.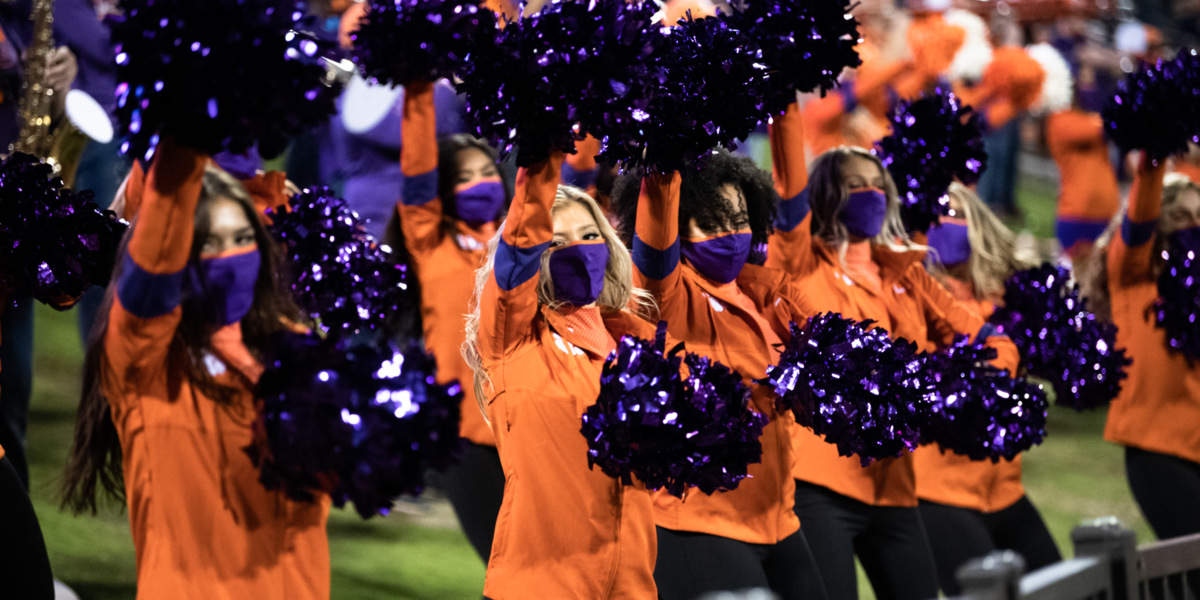 As the NCAA nears its deadline to finalize rules for the 2020-21 school year concerning athletes' new ability to profit off their name, image and likeness, one group has already been quietly profiting for years: cheerleaders.
NCAA Loophole
Because the sport is not governed by the association, cheerleading participants can sign lucrative endorsement deals that would lead to punishment for most college athletes. That means potentially thousands of dollars in income for some cheerleaders with strong social media presences — so-called "cheerlebrities."
Individuals with top accounts are earning upwards of $5,000 for posts sponsored by major companies, and about $200 to promote small boutiques, going as far as to hire agents to help negotiate deals. Many got their start working with small companies that sell cheerleading gear.
Big-time brands are buying in: Amazon, Crocs, L'Oréal, American Eagle, Nissan and various cosmetics brands are among the companies to sponsor cheerleaders — some of whom are closing in on half a million Instagram followers.
Texas Tech cheerleader Shannon Woolsey: 255,000 Instagram followers, garners up to $5,000 per post with partners like Reebok and the cosmetics company Vanity Planet.
Former Oklahoma cheerleader Jamie Andries: 428,000 Instagram followers, partnerships with Nissan, Amazon, FabFitFun, Colgate, SmileDirectClub and Urban Decay.
It's not just college-aged athletes, either. High school cheerleaders are able to capitalize on their NIL without voiding collegiate eligibility, with one prominent athlete getting paid for posts on TikTok as well as selling autographed bows.
SPONSORED
Shop Panini's NFL Collection

The holidays are quickly approaching and Panini has the perfect gift for the NFL fan or collector in your life.
Whether you're looking for traditional trading cards or looking to pick up Panini's NFL Five trading card game, you'll find a stocking stuffer that will put a smile on their face.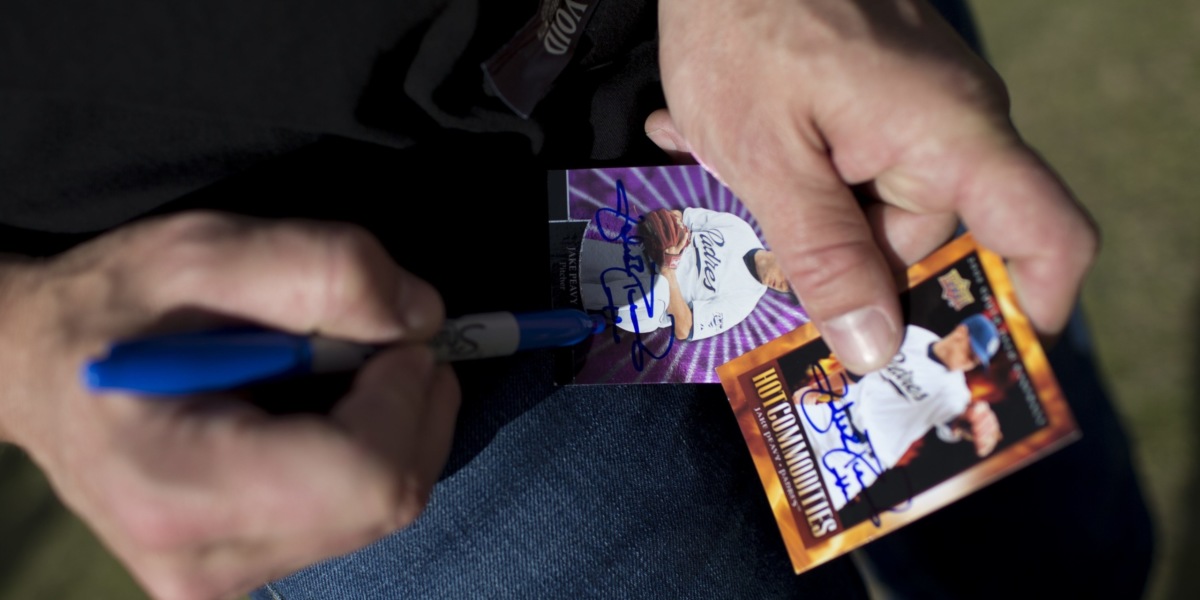 Collectors Universe has been acquired by an investor group led by entrepreneur and sports card collector Nat Turner for roughly $700 million. Other investors include D1 Capital Partners, led by Charlotte Hornets minority owner Dan Sundheim, and Cohen Private Ventures, the family office of New York Mets owner Steven Cohen.
The investor group will acquire all of Collectors Universe's outstanding shares of common stock for $75.25 per share in cash. The deal comes with a premium of about 30% over the company's volume-weighted average price over the last two months.
Collectors Universe is the parent company of Professional Sports Authenticators, which has certified over 40 million cards and collections with a cumulative value exceeding $1 billion since launching in 1991.
Industry Overview
Collectors Universe is just one of the benefactors of a now-booming trading card and memorabilia industry in 2020. 
Earlier this year, a Mike Trout rookie card sold for a record $3.93 million, while other cards have also sold at all-time highs.
On eBay, sales in the sports card category were up 92% year-over-year from March to May.
Fractional ownership apps like Rally and Collectable have popped up to allow everyday investors to buy a piece of expensive, one-of-a-kind items.
Collectors Universe Pandemic Growth
$30.8 million in revenue in its most recent quarter, up 52% year-over-year.
$7.8 million in operating income, an increase of 25%.
130% jump in cards and autographs revenue, to $18.6 million.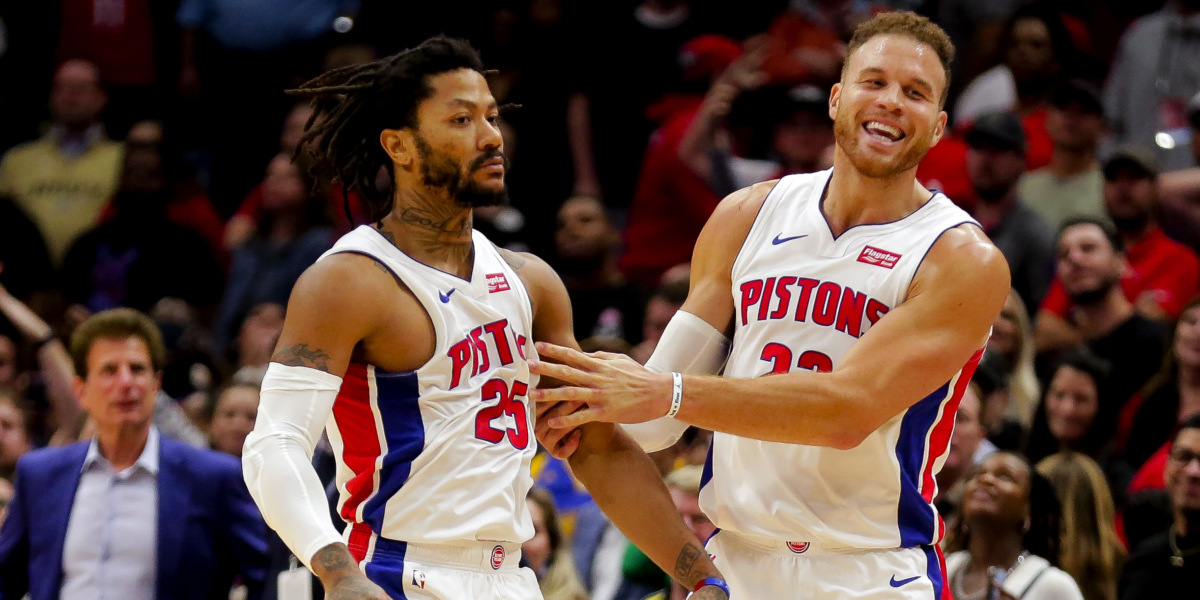 Michigan is nearing the launch of online sports betting in the state and a battle for the market has already started. With approximately 10 million people, several Detroit-based teams in the big four major leagues, and two Big Ten universities, Michigan will be one of the largest legal mobile sports betting markets in the U.S.
What's at stake: Projections suggest Michigan could generate as much as $8 billion in bets annually, resulting in $500 million in operator revenue and $40 million for the state. Physical sportsbooks opened in March and the state has handled $95.9 million in wagers to date.
Similar Markets
New Jersey: 8.9 million people; $803 million bet in October.
Pennsylvania: 12.8 million people; $525.8 million bet in October.
Illinois: 12.6 million people; $305 million bet in September.
Big players line up: Major betting operators ranging from Barstool Sportsbook to William Hill are expected to try to get a piece of the action once the Michigan Gaming Control Board gives final approval.
Some, like BetMGM, already have brand relevance in the market thanks to an MGM Grand Casino in Detroit. Others like DraftKings and FanDuel have looked to partnerships with local pro teams to plant their flag — they are both official betting partners of the Pistons.
SPONSORED
Lefty's Favorites From Mizzen+Main
If Phil Mickelson can wear a dress shirt on tour and play at the highest level, you surely can sit on your couch and work with the highest comfort.
Whether "normal" work resumes or it's work from home for a while, Mizzen+Main has what you need to stay comfortable and look sharp. Check out Phil's favorites and treat yourself this holiday season.
ESPN is planning to 'MegaCast' the coverage of its NFL Wild Card playoff game, simulcasting the game across several channels each with their own approach to the broadcast. That will include Freeform, a Disney cable network aimed at teens and young adults.
Steph Curry and Under Armour are collaborating to launch Curry Brand. While the brand will have a line of apparel and shoes, it will also put a heavy emphasis on investing in "under-resourced" communities.
Barstool founder Dave Portnoy has continuously hyped Penn National Gaming stock in recent months across social media — a move that could come under scrutiny from financial regulators.
Will you watch sports exclusively broadcast on an Amazon platform?