MLB and its teams sue insurers, political pundits make sports appearances, trading card startup gets a seed round, and the NBA makes a rest exemption for veterans.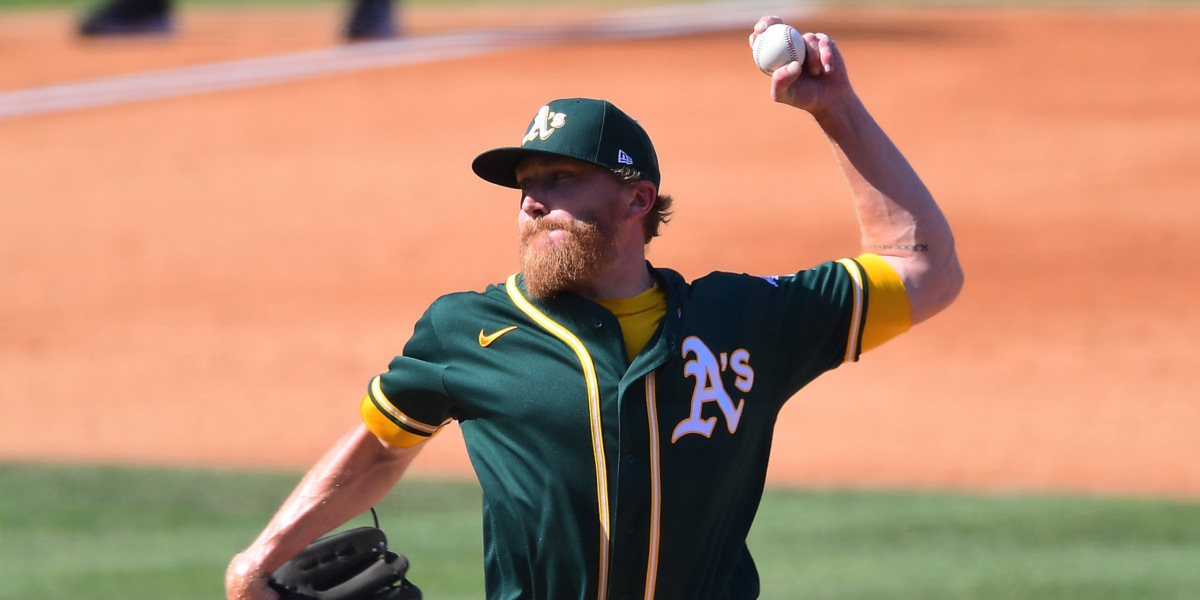 MLB and its 30 teams are suing their insurance providers to cover losses from playing the shortened, and mostly fanless, 2020 season.
Oakland Athletics v. AIG lists insurance companies AIG, Factory Mutual, and Interstate Fire and Casualty Company as the defendants for refusing to pay claims. Along with MLB and its teams, MLB Network, MLB Advanced Media, and Tickets.com are also listed as plaintiffs.
Building A Case: More than 1,500 games were canceled as MLB played a reduced 60-game season. Teams and the league said they lost billions of dollars in ticket sales, parking and merchandise, as well as more than $1 billion from local and national broadcast rights. The losses total at least $3 billion, according to Commissioner Rob Manfred.
The lawsuit argues the league and its teams bought "top-shelf All Risks Policies," which they believe should protect against the billions of revenue lost because of the pandemic.
More than 1,400 lawsuits have been filed against insurance companies citing pandemic interruption claims. Twenty-seven of the cases have been from the "performing arts, spectator sports and related" sector, according to the Covid Coverage Litigation Tracer by Penn Law.
A group of minor league baseball teams lost a similar case against insurers because of a virus policy exclusion.
The Atlanta Falcons and Atlanta United have sued insurers to help cover pandemic losses.
Houston Rockets owner Tilman Fertitta sued Affiliated FM Insurance Co. this summer to access a $400 million policy.
Political Pundits, Meet Sports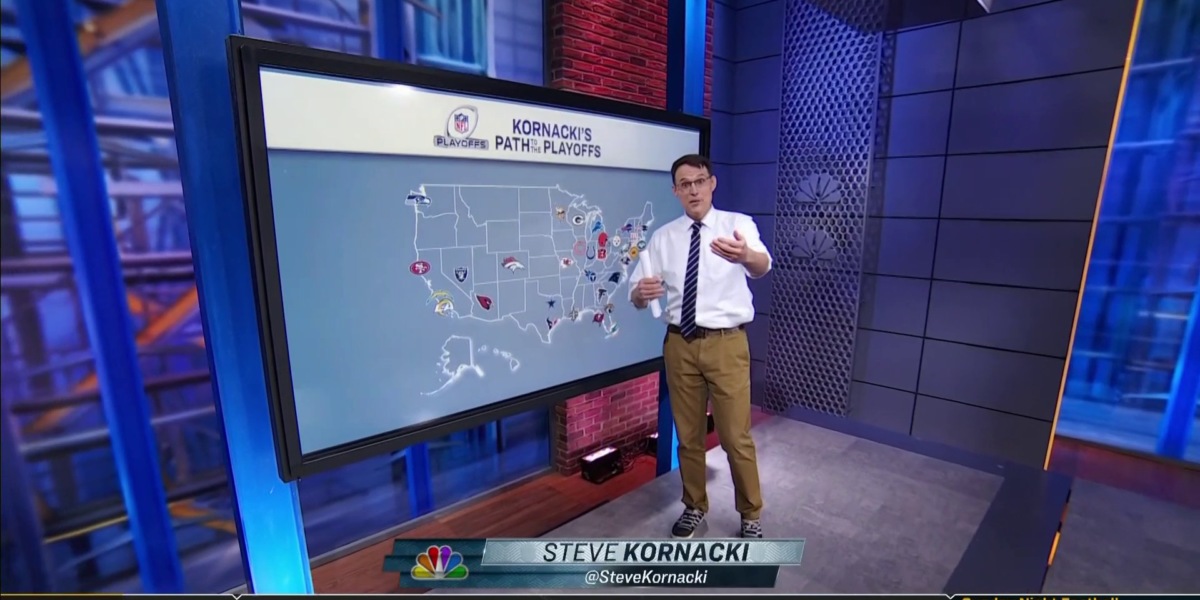 Week 12 of "Football Night in America" had two segments featuring MSNBC and NBC News political correspondent Steve Kornacki discussing the NFL's playoff picture. Kornacki's surge in popularity stems from his charismatic — albeit slightly frenetic — election week coverage.
Kornacki was an instant hit in both politics and sports.
Clothing retailer Gap reported a "dramatic increase" in web traffic and sales as fans flocked to get Kornacki's signature khaki pants in the days following the election.
On Twitter alone, NBC's four Kornacki "Sunday Night Football" posts have generated about four million impressions, more than 800,000 video views and 283,200 engagements in their first 24 hours — a "massive response," according to a spokesperson.
There's a "high probability" of Kornacki returning to FNIA broadcasts in the future, an NBC Sports spokesperson confirmed to Front Office Sports. But he's not the only election coverage star venturing into sports.
The Washington Wizards turned to CNN's Wolf Blitzer and John King for an election-style schedule release on Dec. 4. The crossover was a slam dunk, becoming the NBA's most-viewed schedule release video on Twitter with more than 3.9 million impressions.
These events continue the trend of political reporters working in sports media, and vice versa. Veteran host Keith Olbermann has made the switch between sports and politics several times in his career. Former ESPN correspondents Will Cain and Britt McHenry both moved to FOX News in recent years as well — the former also spent time with CNN.
SPONSORED
Learn About the Cryptocurrency World

Now is the perfect time to start exploring new cryptocurrency investments!
Sign up for eToro and join the world's leading social trading platform. Engage with 15 million users worldwide and even copy the moves of top-performing traders automatically with the CopyTrader™ feature.
Join eToro today and get $500 when you invest $5,000 into any crypto of your choosing.
eToro USA LLC; Investments are subject to market risk, including the possible loss of principal.
Sports card marketplace StarStock has raised a $1.3 million seed round. The company, founded in 2019, allows users to buy, sell and invest in trading cards.
StarStock is backed by Thirty Five Ventures co-founders Kevin Durant and Rich Kleiman, FanDuel co-founders Nigel and Lesley Eccles, Cleveland Cavaliers player Matthew Dellavedova and VaynerSports co-founder AJ Vaynerchuk, among others.
The company launched with 3,000 cards in May, quickly building out its inventory to more than 300,000 after six months. It now receives an average of 15,000 to 30,000 cards per week and stores them in a centralized vault.
StarStock is just the latest example of the booming trading card business in 2020.
An investor group recently acquired Collectors Universe, the parent company of Professional Sports Authenticators, for $700 million. In its most recent quarter, Collectors Universe generated $30.8 million in revenue — a 52% rise year-over-year — and saw a 130% bump in cards and autographs revenue, amounting to $18.6 million.
Sales in eBay's sports card category between March and May were 92% higher than they were during the last three months of 2019.
A LeBron James rookie card sold at auction in July for $1.8 million, setting a new modern-day record across all sports.
Wayne Gretzky's rookie card is expected to become hockey's first-ever $1 million collectible card, according to auction house Heritage Auctions.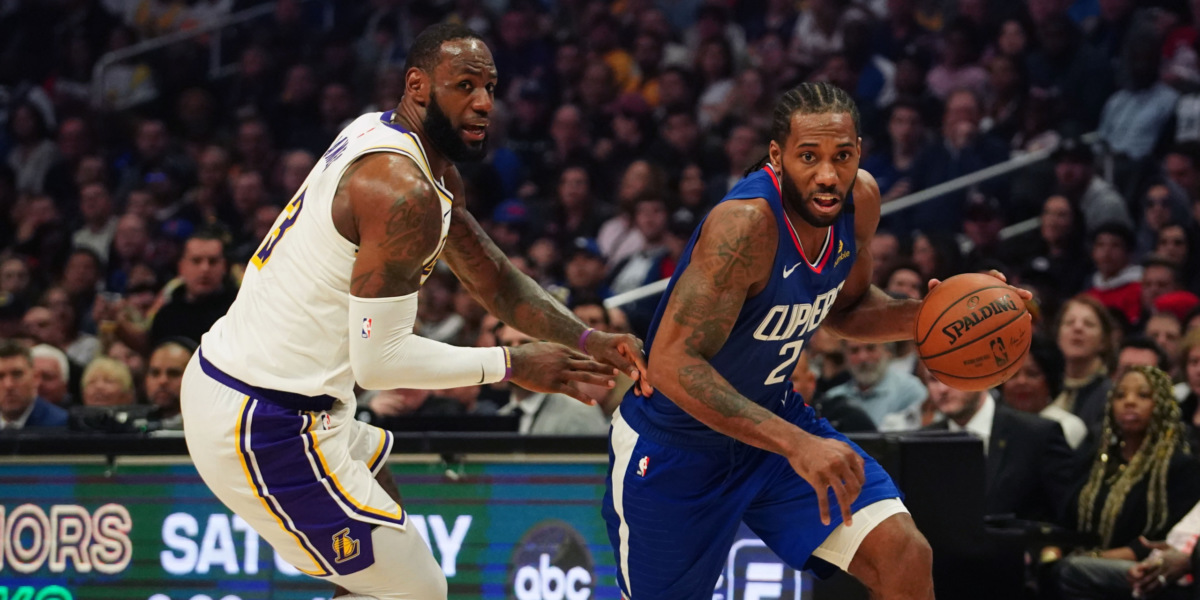 The NBA is easing up on player resting policies for non-nationally televised games during the 2020-21 season, but reaffirmed it will still fine teams at least $100,000 for resting any healthy player for nationally televised games.
Pop's Play: Resting first became a hot topic in 2012 when the San Antonio Spurs were fined $250,000 after head coach Gregg Popovich let Tim Duncan, Manu Ginobili, Tony Parker and Danny Green sit out of the team's primetime matchup with LeBron James' Miami Heat.
The issue was reignited in the 2018-19 campaign due to the Toronto Raptors' "load management" plan for Kawhi Leonard. The league later said that that term fell under the same resting rules.
Veteran Priority: Examples provided in a memo Monday for uses of the new rule include resting a "key veteran player who played a substantial role on a team that advanced deep into the 2020 Playoffs," or to rest a player who is still returning to full strength after recovering from COVID-19.
The move should appeal to stars like James, who played until mid-October in the bubble, and expressed concerns about the next season starting just over two months later.
The 71-day break from the conclusion of the NBA Finals to opening night on Dec. 22 will mark the shortest offseason in the history of the NBA. An average offseason is usually about 155 days.
Teams have also been told not to rest multiple healthy players for the same game or rest healthy players on the road except for in "unusual circumstances." In situations when teams decide to rest a healthy player, the league wants that player to be visible to fans.
SPONSORED
Come Sweat With Us!

Never too early to start on those New Year's resolutions!
In conjunction with our friends at Nike, FOS invites you to take part in a 45-minute virtual workout presented by CELSIUS TOMORROW, at 6 p.m. ET with Nike Master Trainer Traci Copeland followed by 30 minutes of networking time. Participate in the session, and you will be entered to win five (5) cases of CELSIUS product.
Come take a step towards a healthier lifestyle and make some new connections, while you're at it!
Due to the "unusual circumstances" of the pandemic, the NBA said it will focus its random testing program on performance-enhancing products and drugs of abuse rather than marijuana during the 2020-21 season.
Fanatics revamped its approach to team-branded women's products in recent years, and the company has seen a spike in sales as a result.  
Coming Wednesday: FOS College will look at the finances of college football's newest star, Coastal Carolina. Subscribe to keep up with the rapidly evolving college sports industry.