Now that the preseason is over, NFL teams have less than 24 hours to trim their rosters down to 53 players. Expect lots of moves between now and 4 p.m. ET Tuesday. 
WHOOP Looks to Acquire Tech Companies After $200M Raise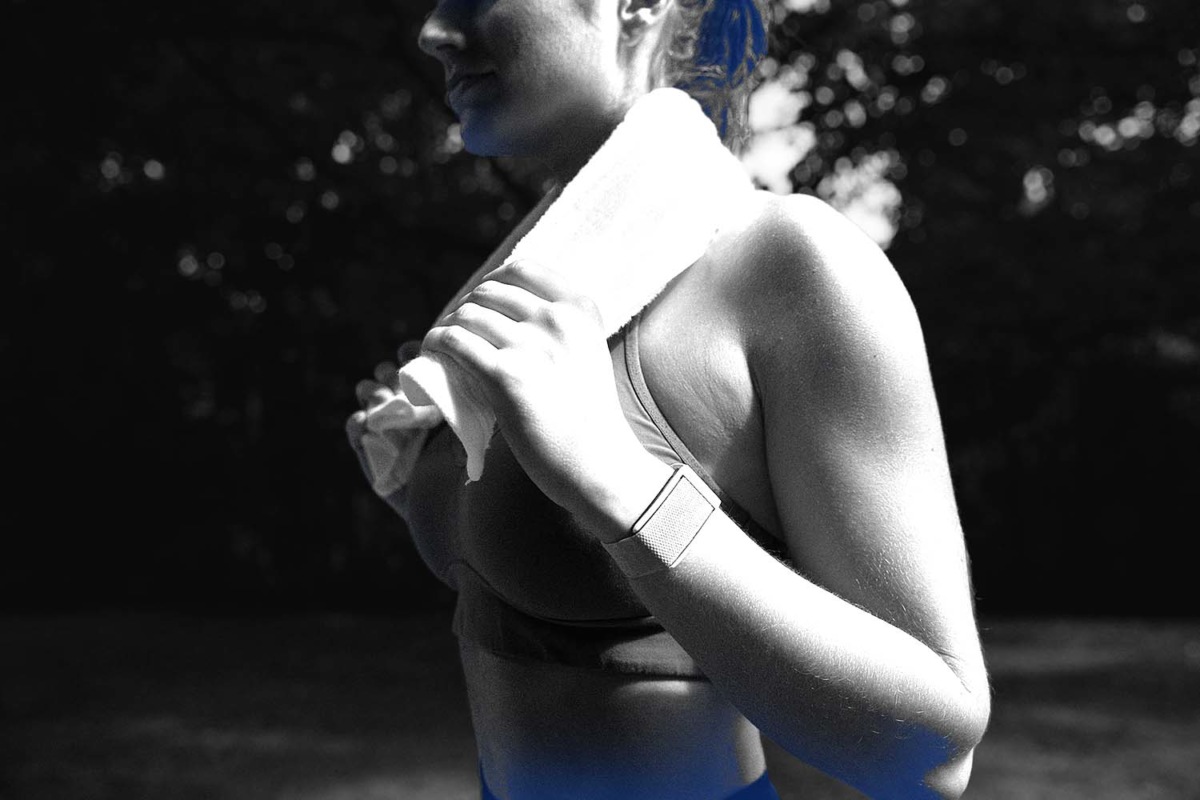 Fitness wearable company WHOOP raised $200 million at a $3.6 billion valuation, roughly doubling its previous fundraising total and tripling its valuation from a round in October 2020.
The Series F round, announced on Monday, was led by Softbank Vision Fund 2.
WHOOP provides a free wristband wearable with a $30 monthly subscription service that analyzes user data. It competes with some of the largest companies in the world for wearable market share.
Apple's fiscal Q3 sales in the home, wearables, and accessories category grew 36% year-over-year to $8.78 billion. The company is developing a more rugged Apple Watch.
Google acquired Fitbit in January for $2.1 billion. Google shares a wearable technology platform with Samsung, which also produces a set of fitness-focused wearables.
Facebook is reportedly planning to release a watch with activity-tracking functions next summer. The company has explored integrating movement data collected through its Oculus VR headsets into Apple's Health app.
Amazon is hiring a Head of Fitness for its wearable and subscription service Halo team.
WHOOP said it would use its new funding toward research and development, acquiring technology companies, and expanding into new markets. The company told FOS that international users now account for 30% of its new members, up from 9% in 2019.
Previous funding rounds included Kevin Durant's ThirtyFive Ventures, Larry Fitzgerald, Patrick Mahomes, Eli Manning, Rory McIlroy and Justin Thomas.
NBC showed drivers' live heart rates on Saturday's NASCAR at Daytona broadcast through WHOOP's Live software. In May, WHOOP released Mahomes' biometric data for the 2020-2021 season.
NFL Approves 4 New Sportsbooks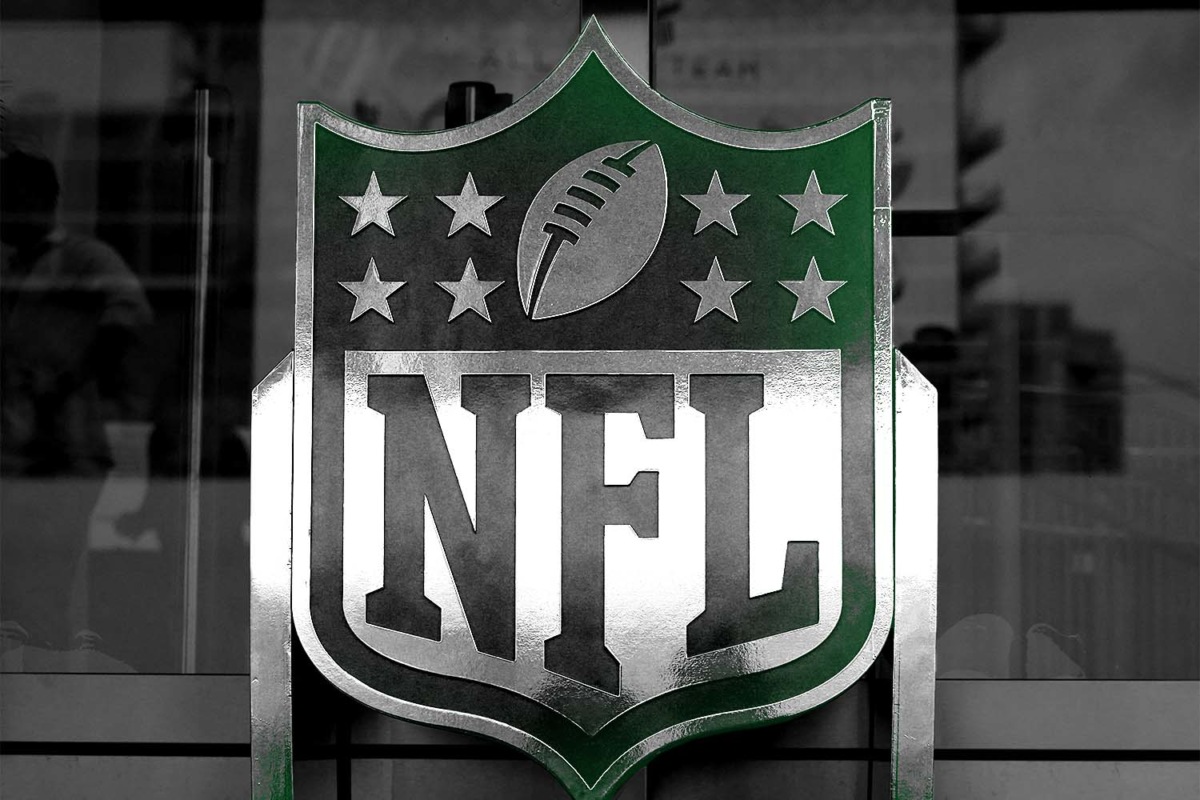 The NFL announced on Monday it has approved FOX Bet, BetMGM, PointsBet, and WynnBet as sportsbook operators for the 2021 NFL season.
The four operators will be eligible to purchase NFL in-game commercial units and other select NFL media inventory.
The new agreements differ from the NFL's first-ever official sportsbook partnerships announced in April with Caesars Entertainment, DraftKings, and FanDuel — unlike the previous agreements, the four new operators will not have access to NFL marks.
The three deals with Caesars, DraftKings, and FanDuel are worth close to $1 billion combined, and each spans five years, a source with knowledge of the agreement told Front Office Sports.
The NFL's partnerships with sportsbooks solidify its changed stance on sports betting.
The league became the last of the major U.S. sports leagues to partner with a sportsbook.
It struck a deal in April with Genius Sports to make the tech firm its exclusive data partner to gain more insight into sports betting.
The league will allow six television sportsbook spots per game, with broadcasters CBS, NBC, FOX, and ESPN free to negotiate with sponsors.
Bettors could place more than $20 billion in football-related wagers this season between the NFL and college football, according to industry analyst PlayUSA. 
SPONSORED BY TUBI
The Sports Streaming Audience Insights for Brands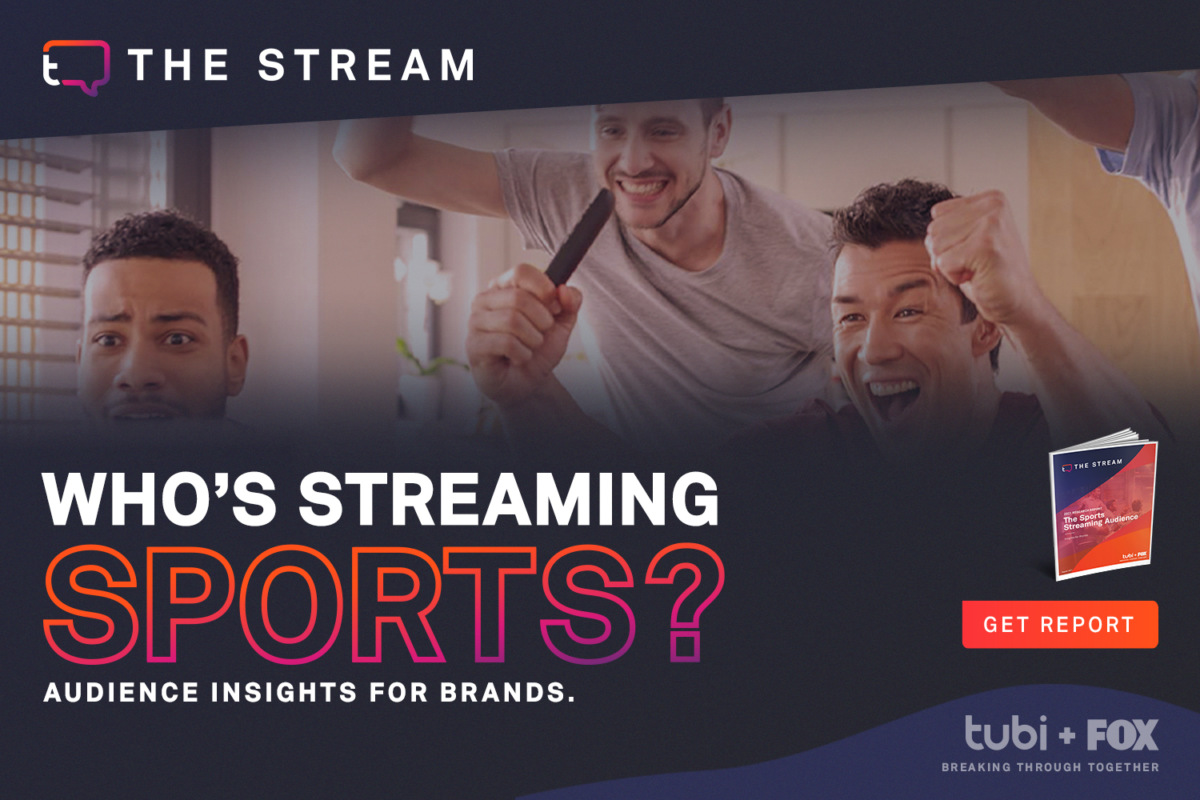 In today's fragmented entertainment landscape, sports fans often have to jump through hoops to find the content they crave. But according to Tubi's latest report over half of streaming sports fans prefer ad supported services. 
As more and more sports content is delivered via over the top devices, Streaming TV is creating new incremental reach opportunities for advertisers looking to engage with fans.  
In fact, for those advertisers involved in sports advertising, a quarter of their sports budgets will shift to Streaming Services in the next 12 – 18 months. 
Tubi's latest report includes these insights and more on sports audiences, viewership and actionable ad strategies for brands. 
China Restricts Video Game Usage, Shares in U.S. Fall
China's mobile gaming market was forecasted to reach $48 billion by 2027, despite a restriction of 1.5 hours allowed per day for minors — but that was before the country updated its online gaming plans Monday.
The world's second-largest economy is cutting the amount of time children can play video games to three hours most weeks, with platforms only allowed to offer online gaming to minors from 8 p.m. to 9 p.m. on Fridays, weekends, and public holidays.
The announcement has already taken a toll on Chinese gaming stocks listed in the U.S.
By market close on Monday, Tencent, which counts video games as a third of its revenue, dropped 1.03%, Bilibili Inc. dropped 1.59%, and NetEase Inc. dropped 3.39%.
According to state media, roughly 62.5% of Chinese minors play games online, and 13.2% of those gamers play for more than two hours a day on working days.
The ruling may not be as detrimental to the stocks long-term. Bloomberg Intelligence analyst Matthew Kanterman said, "Players under 16 accounted for 2.6% of Tencent's domestic gross game spending in 2Q."
China's rules apply to any devices, including phones, and gaming companies are required to put real-name verification systems in place.
The news comes weeks after Beijing said it wants to make sports a $773 billion industry for China by 2025, with plans to increase the number of people participating in regular physical activity to 38.5% by 2025.
SPONSORED BY WIX
Bring Your Vision to Life With Wix
If you've wondered whether you can create a professionally-designed website all on your own, the answer is, "Yes!"
Wix enables business professionals, personal brands, or just individuals who want to publish their work online to create professional-looking and functional websites. There are a wide variety of intuitive tools available to use on the Wix platform to help you customize and personalize everything on your site. 
With revolutionary technology available to all users, Wix makes sure you have everything you need to bring your site to life. And, for those who need some inspiration, there are over 500 designer-made templates to choose from.
Market Movers
U.S. stocks were mixed on Monday. Here's a look at how sports-related stocks performed:
(Note: All as of market close on 8/30/21)
The Tampa Bay Rays (82-48) host the Boston Red Sox (75-57) tonight at Tropicana Field. 
How to Watch: 7:10 p.m. ET on ESPN 
Betting Odds: Rays -1.5 || ML -135 || O/U 9*
Pick: The Red Sox have been up-and-down this season. Take Tampa Bay to cover. 
Who ya got? Reply to this newsletter with your prediction for the Red Sox-Rays winner, final score, and home run hitter(s). 
*Odds/lines subject to change. T&Cs apply. See draftkings.com/sportsbook for details.
Win a Full-Size NFL Replica Helmet
Want to win a full-size NFL replica helmet? Refer your friends and colleagues to Front Office Sports and you could! One referral = one entry.
It's easy to spread the word. Copy and paste your unique link below and share it in an email or on your timeline.
Your custom referral link: [RH_REFLINK]
Or use these one-tap sharing methods: