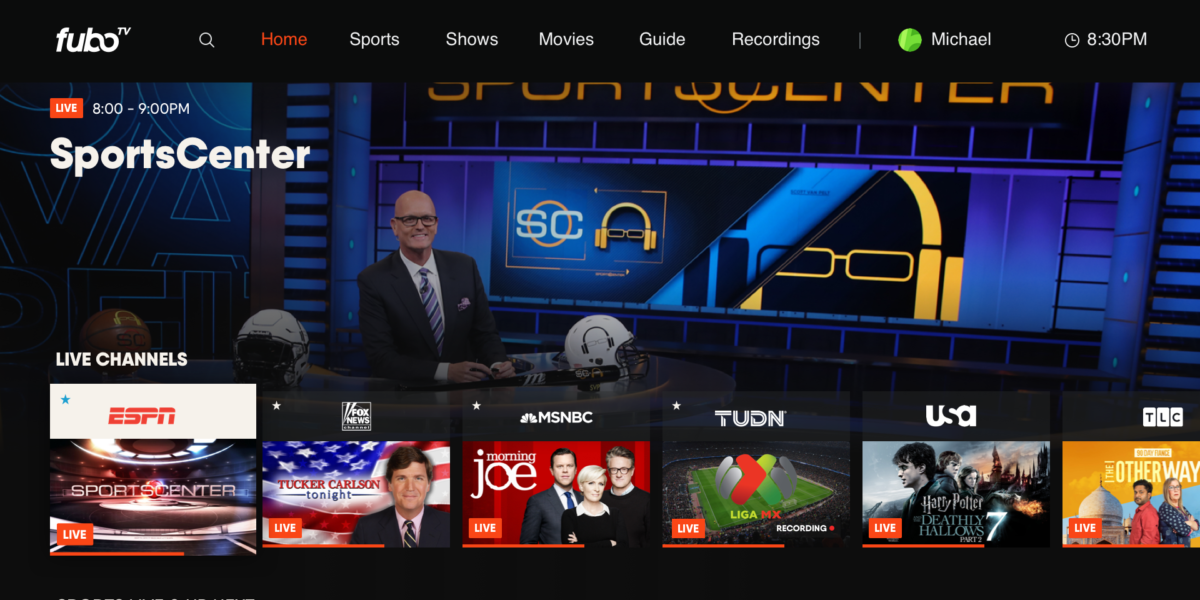 The FuboTV roller coaster continues. 
The sports-centric streaming service is acquiring gaming company Vigtory, accelerating its push into the sports betting space.
Fubo expects to launch a sportsbook by the end of this year, leveraging Vigtory's digital technology to integrate betting into its broadcasts. Fubo previously acquired software startup Balto Sports, with plans to offer free-to-play gaming.
Under the proposed acquisition, Vigtory co-CEOs Scott Butera — former president of interactive gaming at MGM Resorts International — and Sam Rattner will join Fubo's gaming division as president and COO, respectively.
Vigtory, which caters to high-wager bettors, has already partnered with Sportradar for live data and odds, and integrated The Action Network's betting tools into its platform.
Since going public in October at an IPO price of $10 per share, Fubo's stock has been a hotly debated topic among analysts.
Shares skyrocketed to as much as $62 in late December before falling to as low as $24.24 earlier this month. They were up 34.17% today, to $36.48.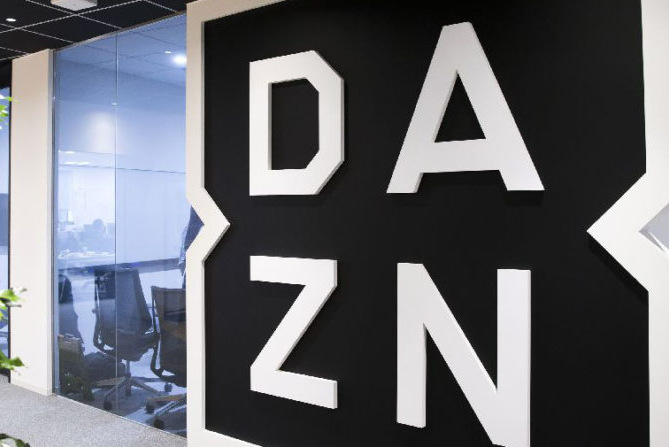 After a turbulent 2020, DAZN's next phase could be on the horizon.
British gaming company Entain's CEO Shay Segev is leaving to take the reins as co-CEO at the sports streaming service.
Segev will remain in his Entain position for six months, or until a replacement is secured.
DAZN's Future: As co-CEO, Segev could bring DAZN further into the sports betting space.
"This role allows me to combine my passion for sport and transformative technology to disrupt and improve the consumer experience," Segev said.
Entain's Future: A potential takeover of Entain looms, as MGM Resorts International has recently made multiple offers to acquire the company. The latest $11 billion bid was rejected for "undervaluing the company."
If MGM can push its acquisition of Entain to the finish line, it would create one of the largest land-based and online-focused gambling companies in the industry.
Betting has become integral for broadcasters looking to boost revenue, largely through partnerships. NBCUniversal, for example, entered a $500 million deal with PointsBet in August.
Other companies, like FuboTV — which acquired sportsbook Vigtory today — are actively working to get a piece of the action.
EVENT
Time To Get Sweating Again

New year, new you, right?
On January 20th at 6 p.m. ET, Nike and FOS invite you to join us for a 45-minute virtual workout with Nike Master Trainer Traci Copeland, presented by CELSIUS. After the workout, you'll have the opportunity to cool down in a networking session with fellow participants. Everyone who joins will be entered to win five (5) cases of CELSIUS product.
Sign up and get started on those resolutions!
Investors Eye Fans' Return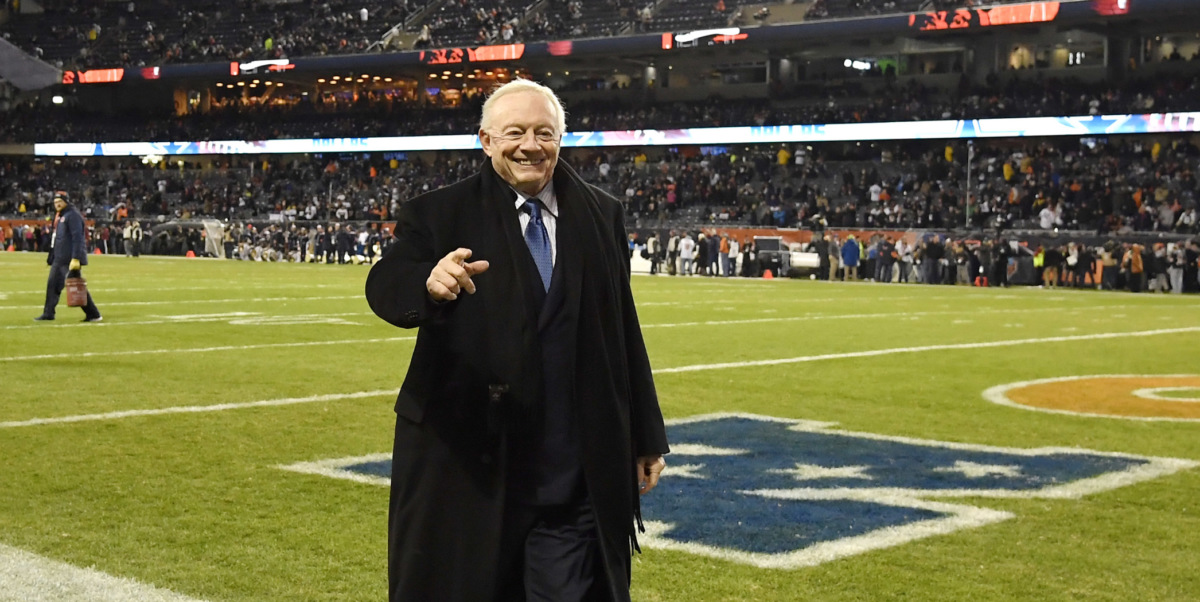 Legends, the hospitality and premium experiences company, announced a majority investment from private equity firm Sixth Street, which manages over $50 billion in assets.
The deal is expected to value Legends at $1.3 billion including debt, per The Wall Street Journal.
Legends is a joint venture between Yankee Global Enterprises, an affiliate of the New York Yankees, and Dallas Cowboys owner Jerry Jones.
Founded in 2008, Legends partners with top sports and entertainment brands to design, plan and manage projects like stadium concessions and e-commerce portals.
The investment highlights the growing demand for live experiences across industries — especially once fans can return to venues and interest likely skyrockets.
"The desire to live, play and experience has never been greater," said Shervin Mirhashemi, president and chief executive officer of Legends.
Legends has partnered with a variety of teams and companies including Real Madrid FC, SoFi Stadium, the Los Angeles Clippers and Live Nation Entertainment Inc. The transaction with Sixth Street is expected to close in the first quarter.
The Boston Bruins will retire Willie O'Ree's No. 22; O'Ree was the NHL's first Black player. O'Ree broke the NHL's color barrier in 1958 as a member of the Bruins and was inducted into the Hockey Hall of Fame in 2018. 

Over 2 million people watched Nickelodeon's Chicago Bears-New Orleans Saints wild-card game broadcast, while over 28 million watched on CBS. It was the most-watched program on Nickelodeon in over four years. 

New England Patriots coach Bill Belichick said Monday he will not "move forward" with the Presidential Medal of Freedom that Donald Trump planned to present to him. 

MLB closer Liam Hendriks signed a unique contract with the Chicago White Sox. The four-year, $54 million deal is worth $39 million over the first three years, with a team option for the fourth year; but he is guaranteed the final $15 million paid out over time even if the option is declined. 
SPONSORED
The Motley Fool Says "All In"

The stock experts at The Motley Fool don't issue an "All In" buy signal often, but when they do, they mean business.
The average return of stocks selected with the "All In" buy signal is 1,532%, crushing the S&P 500 by more than 14x.
Right now, one tiny internet company has turned heads enough to warrant the "All In" alert. By signing up for Stock Advisor today, you can get all the details on this stock and more.
Get your full membership fee back within 30 days if you aren't completely satisfied.
Stocks were up marginally on Tuesday following a dip on Monday. Here's a look at how sports stocks performed:
Up:
Camping World Holdings (NYSE: CWH) was up 9.05%
Penn National Gaming (NASDAQ: PENN) was up 5.51%
Under Armour (NYSE: UA) was up 5.32%
Down:
Allied Esports Entertainment (NASDAQ: AESE) was down 3.64%
Take-Two Interactive (NASDAQ: TTWO) was down 3.29%
Comcast Corp. (NASDAQ: CMCSA) was down 2.75%
(Note: All as of market close on 1/12/21)
Editor's note: Monday's Market Movers stated that Peloton shares were down 34.12% when they were actually down 4.12%.
The first-place Los Angeles Lakers (8-3) are back in primetime to take on the Houston Rockets (3-5) at the Toyota Center. The Lakers won 120-102 in Houston on Sunday, and will look to sweep the two-game set before flying to Oklahoma City.
The Rockets are 3-2 at home but sit second-to-last in the Western Conference through eight games. The Lakers have not lost on the road. 
Several stars are game-time decisions, including Rockets John Wall and Eric Gordon, and Lakers LeBron James and Anthony Davis, whose 27 points led all scorers in Sunday's matchup.
How to watch:
8 p.m. ET on NBA TV
Betting Odds:
Lakers -5.5 || ML -230 || O/U 222