Catherine Raîche, the Philadelphia Eagles VP of Football Operations, has been requested to interview for the Minnesota Vikings' GM position. If Raîche lands the job, she would be the second female GM in NFL history. Susan Tose Spencer was first in 1983 with the Eagles.
Premier League Inks Two Overseas Rights Deals
The Premier League continues to be a hot commodity around the globe, as two deals for overseas broadcast rights were announced on Thursday.
FuboTV won exclusive rights to all league games in Canada, while ViacomCBS scored rights in Latin America.
FuboTV co-founder and CEO David Gandler went straight at cable subscribers, saying it gives "Canadians another reason to cut the cord for exciting, exclusive sports content."
FuboTV beat out another streaming service, DAZN, in securing exclusive rights to all 380 matches for three seasons, starting with 2022-23.
ViacomCBS will offer the same package on the same time frame on its streaming service Paramount+ in Mexico, Costa Rica, El Salvador, Guatemala, Honduras, Nicaragua, and Panama, plus non-exclusive rights in Belize and the Dominican Republic.
"Live sports are an important differentiator for our streaming service," said ViacomCBS Networks International President Raffaele Annecchino, adding, "we are confident this will drive subscriber growth."
EPL's Hot Streak
While DAZN missed out on Canadian rights, it is on the cusp of another major prize: It's the leading contender to acquire BT Sport for $800 million, which would come with coveted domestic Premier League rights.
In November, the league struck a six-year deal with Comcast reportedly worth over $2.7 billion to broadcast Premier League games in the U.S.
Cardinals, BetMGM Unveil Details of Sportsbook Venue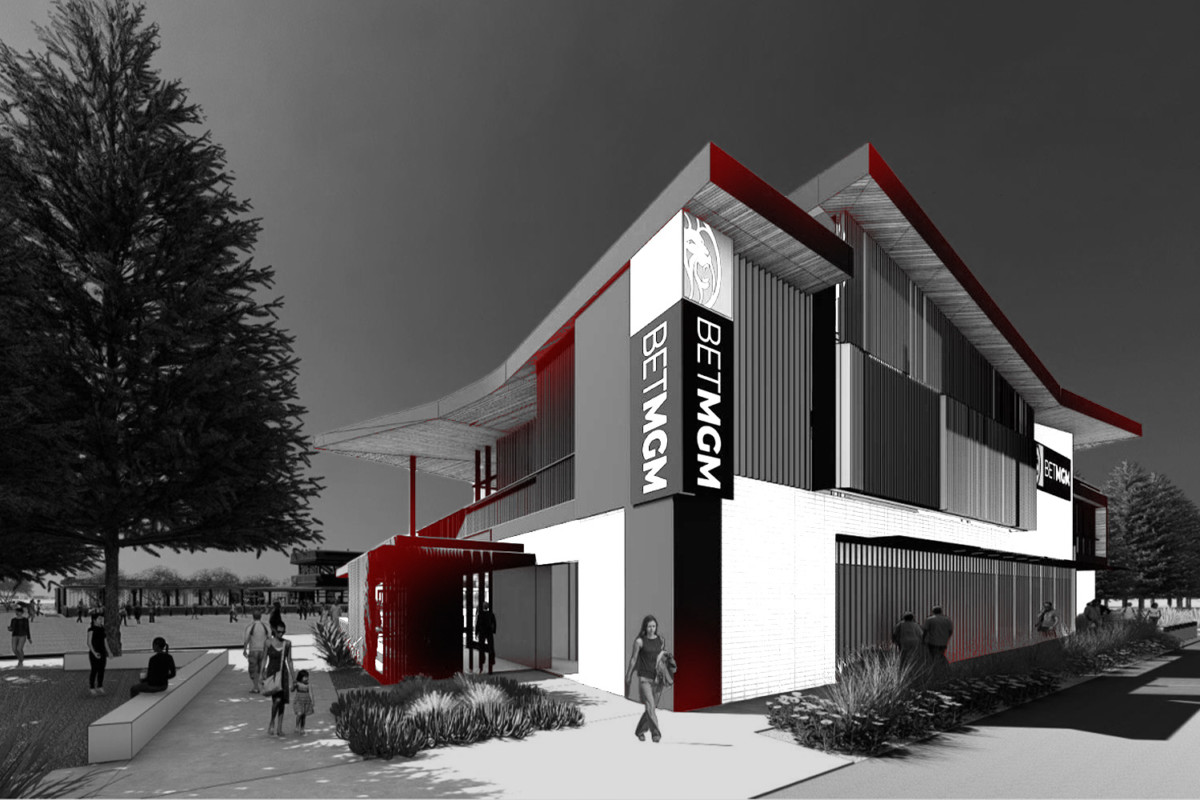 The BetMGM Sportsbook at the Arizona Cardinals' stadium will reportedly be the NFL's first on-site sportsbook, with details of the 16,800-square-foot venue released on Thursday.
Slated to open by the start of the 2022 season, the sportsbook will be open year-round and located on the State Farm Stadium campus' "Great Lawn" — the NFL doesn't allow betting facilities inside stadiums.
The two-story venue, which holds 500 people, will include a 265-square-foot video wall, 38 TVs, more than 25 betting kiosks, and indoor and outdoor dining options.
The new space has the potential to host concerts and other events, according to BetMGM chief revenue officer Matt Prevost.
The announcement comes just over a year before State Farm Stadium is slated to host Super Bowl LVII on Feb. 12, 2023.
Arizona last hosted a Super Bowl in 2015, which alongside the Pro Bowl and other related events had a gross economic impact of $719.4 million in the region.
The Arizona Cardinals reached a $2.65 billion valuation in 2021, 27th on the NFL's list.
Other Pro-Team Sportsbooks
BetMGM and the Cardinals say the sportsbook is the first of its kind for the NFL, but other leagues have already capitalized on similar opportunities.
Over the last year, DraftKings received approval for a sportsbook at Wrigley Field, William Hill opened a sportsbook at Capital One Arena, and BetMGM announced its own at Nationals Park.
SPONSORED BY NFLPA
The Power of Athlete Performance
New advances in athlete performance technologies are transforming how fans experience professional sports.
Athlete data has the potential to add value and authenticity to digital products, viewer experiences and player-driven marketing initiatives. Innovation in key areas such as data capture and licensing, healthcare and biohacking, sensor technology and more are presenting new opportunities to partner with athletes. 
Please fill out this short form if you are interested in connecting with the NFLPA to learn more about tapping into the power of athlete performance.
StockX Reportedly Tags Morgan Stanley, Goldman Sachs for IPO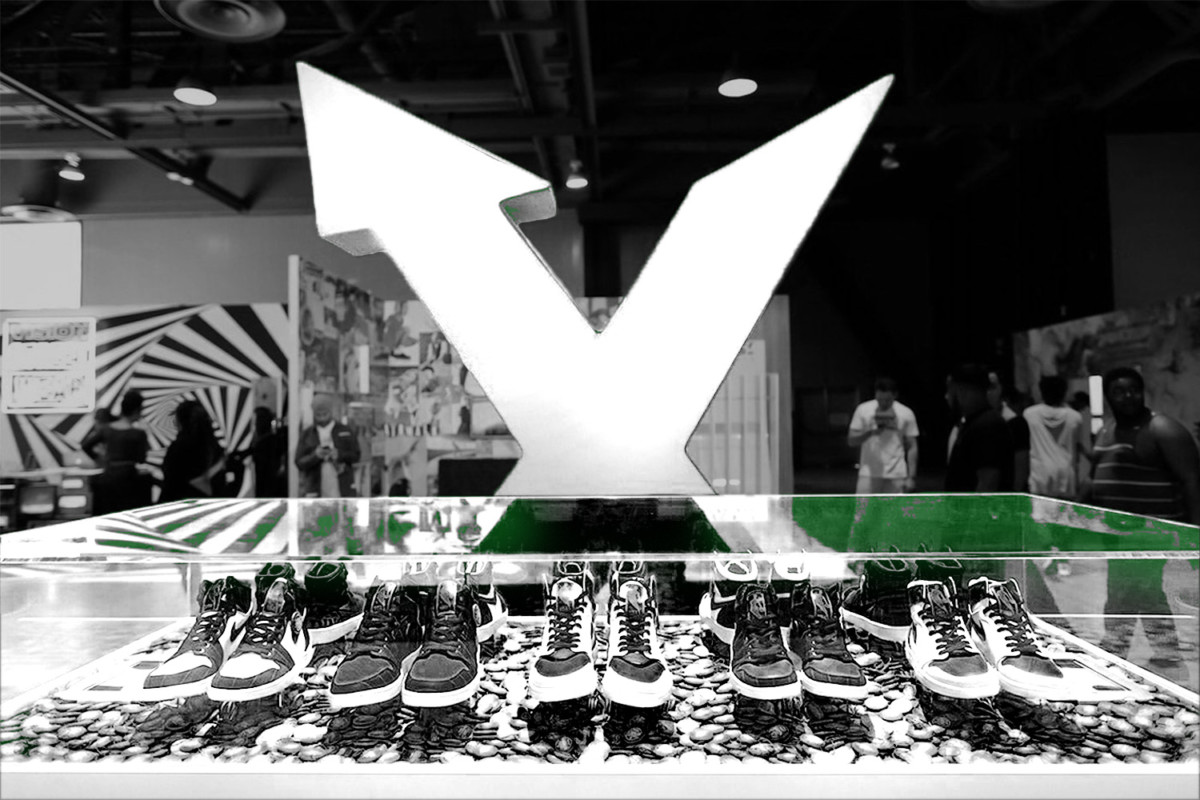 StockX has tagged two of the world's largest financial companies for its approaching IPO.
The resale platform is working with Morgan Stanley and Goldman Sachs as it prepares to go public in the first half of this year, according to Bloomberg.
StockX is best known for sneakers and streetwear but has expanded to sell gaming consoles, including highly sought-after Xbox and PlayStation models, trading cards, and other collectibles.
The company landed a $3.8 billion valuation in April 2021 after surging in popularity during the pandemic. StockX rival Goat Group received a similar $3.7 billion valuation after raising $195 million in June 2021.
The valuation was 35% above the $2.8 billion figure it secured five months prior.
StockX raised $60 million in a Series E1 and conducted a concurrent $195 million secondary tender offering in April, bringing its total funding to $690 million, per Crunchbase.
The platform has seen recent surges in interest for Air Jordans, hoodies and jackets from the Gap-Yeezy collaboration, and Hot Wheels toys modeled after the Tesla Cybertruck.
Collectibles Surge Continues
While the collectibles boom was initially associated with the pandemic, investors have shown no signs of turning away from the industry.
Earlier this month, Fanatics agreed to buy Topps for $500 million. Fanatics Trading Cards was valued at $10.4 billion, following a $350 million raise in October.
SPONSORED BY OPENDORSE
How Brands are Getting Into the NIL Game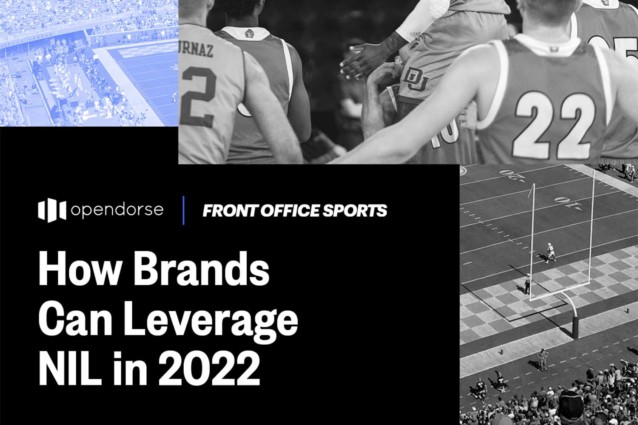 It's been six months since the NCAA passed the new policy allowing college athletes to profit off their name, image, and likeness (NIL). Since then, there have been hundreds of thousands of NIL deals between brands and college athletes around the country.
Learn how brands like Degree, Gopuff, Pepsi, Foot Locker, Nike, SoFi and others have capitalized on NIL and the value of college athletes.
Download the white paper today to learn the key takeaways of these NIL deals and best practices on how to leverage NIL in 2022 and beyond.
Market Movers
U.S. stocks were mixed on Thursday for a second consecutive session. Here's a look at how sports-related stocks performed:
(Note: All as of market close on 1/13/22)
The Golden State Warriors (30-10) face the Milwaukee Bucks (26-17) Thursday at Fiserv Forum.
How to Watch: 7:30 p.m. ET on TNT
Betting Odds: Bucks -1.5 || ML -120 || O/U 223.5* (Bet on DraftKings)
Pick: Expect the Bucks to rebound from two consecutive losses. Take Milwaukee to cover.
Who ya got? Reply to this newsletter with your prediction for the Warriors-Bucks winner and final score.
*Odds/lines subject to change. T&Cs apply. See draftkings.com/sportsbook for details.